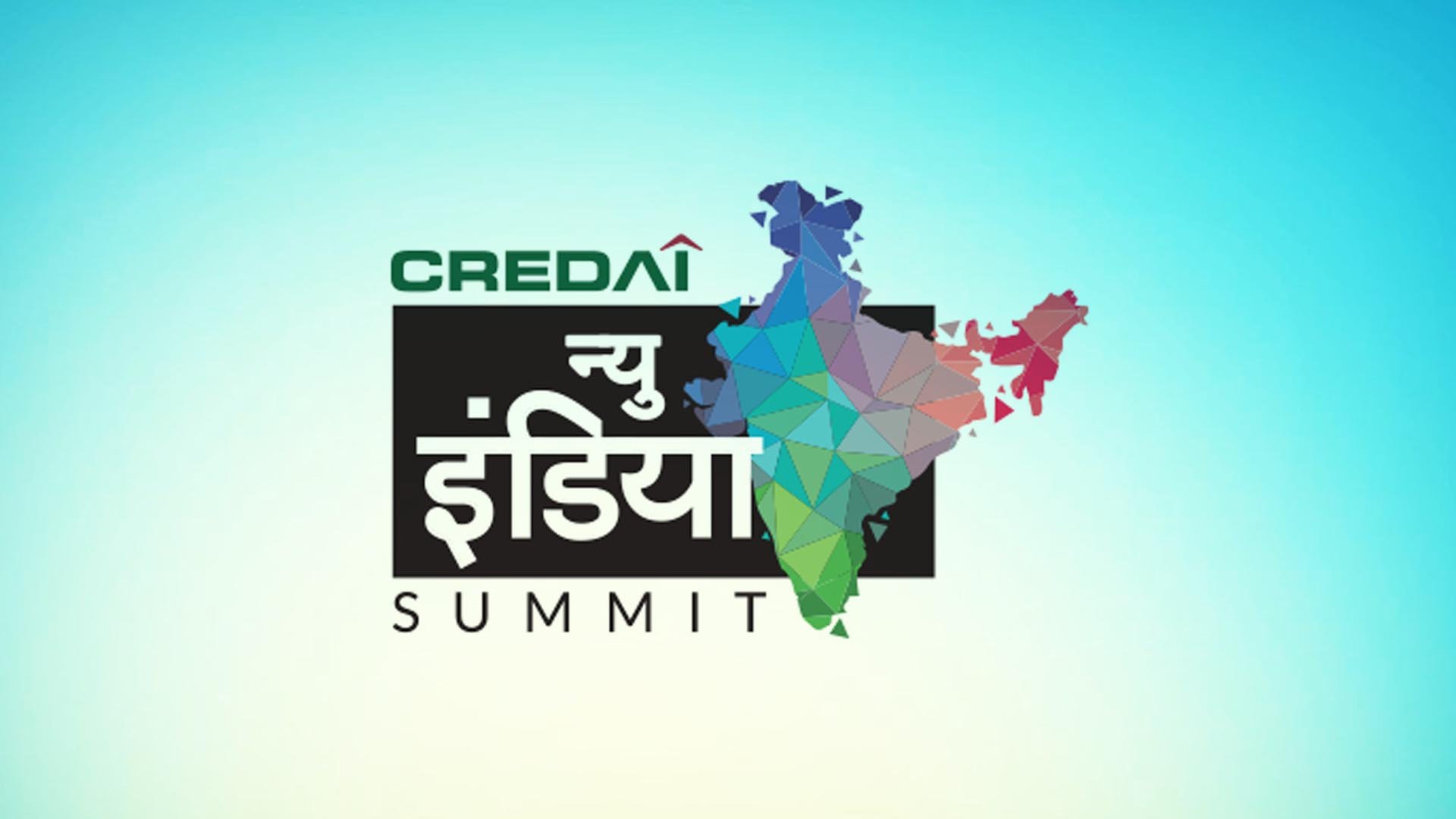 CREDAI is the apex body that represents over 12,000 private Real Estate developers spread across 23 state-level chapters and 177 cities in India. Established in 1999, CREDAI has worked hard to make the industry more organized and progressive by networking closely with Government representatives, policymakers, investors, finance companies, consumers and real estate professionals.
The New India Summit is another such effort from CREDAI to direct focus on Tier II, III and IV cities and develop them to be the forerunners of success. CREDAI New India Summit is all set to unleash the potential of an emerging India. This one small step has the power to give way to a new India.
For the longest time, our leaders and foresighted influencers have put all their time and energy in developing the Tier I cities namely Bengaluru, Mumbai, Delhi, Pune, Ahmedabad, Hyderabad, Chennai and Kolkata. No doubt, these cities have really changed the way people look at India today. These cities are the epitome of advanced technology and modern culture. But they also face challenges due to the grave pressure of urbanization. Decreasing quality of life, increasing the cost of living, overpopulation and unemployment, increase in transit time and traffic congestion, expensive housing, hospitality, education and healthcare facilities are some of the issues that all the Tier I cities face today.
According to a report, smaller cities are developing 79% faster as compared to metros with just 21%. Our of the 12,000 CREDAI members, 76.77% of them are from Tier II, III and IV cities. Looking at the scenario, it is only innate to divert the energies in developing the areas which still have potential. Thus, offering a good quality life to people in those cities itself and taking the pressure off of the Tier I cities.
The Forbes Magazine has said small cities are India's emerging business locations. The government has also been putting dedicated efforts into schemes that directly benefit the growth of Tier II, III and IV cities. Sustainable economic development, improving infrastructure and transportation, increasing employment opportunities, and introducing technologies for rapid urbanization are some of the prime agendas that the government has been taking actions on.
The CREDAI New India Summit will take place on the 9th and 10th November 2017 in Nagpur, Maharashtra.
Also Read: FS Realty Bags The 9th Realty Plus Excellence Awards (North) 2017
CREDAI-MCHI Maha Property Expo 2017 Brings Achhe Din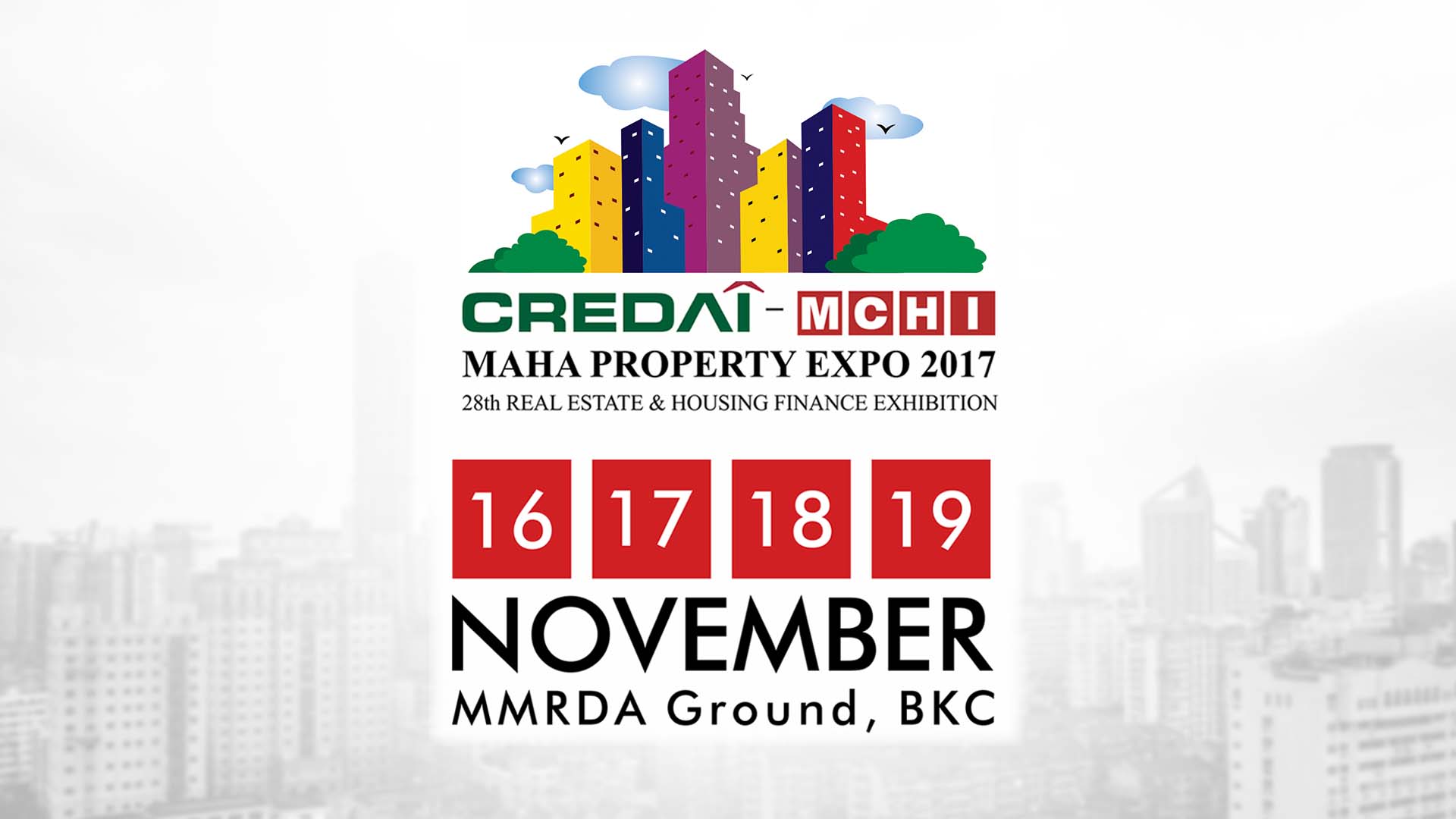 Property Expos have become a significant platform for builders to showcase their properties and for the buyers to explore all the options under one roof. This has really become the preferred option as it saves the buyers the trouble of visiting a number of properties.
If you are serious about buying a property then we suggest you preplan certain things. Do a thorough research about desired micro-markets, amenities, location, budget and specific requirements along with the developer's reputation and past projects. This will greatly help you to shortlist your choices and make the right decision.
Mayur Shah, president, CREDAI-MCHI said, "The aim of organising the expo is to get the fence sitters back into the market and create an upward movement. The festive season, which has just concluded, proved to be lucrative for a majority of the developers. Hence, we believe this exhibition will further entice the demand".
Any aspiring buyer should consider all the options before making the final decision. Doing market research on your part won't hurt and give you a better idea of the present market scenario. Buyers often over-commit on their home loans however it is wise to realistically project your present earnings and future earning potential. It is always better to buy a home within one's means and later upgrade to a bigger home.
"It is crucial to ensure that the project is registered with RERA. If the exhibition is in an area where RERA is not yet operational, they should ask to see all the important documentation pertaining to the project and property, such as commencement and occupation certificates, environmental clearance certificates, etc. If these are not immediately available at the exhibition, buyers can request for them to be mailed to them. Finally, it is highly advisable not to make a final purchase decision without consulting with an independent and a reputed real estate expert", added Anuj Puri, chairman, ANAROCK Property Consultants.
While you are at the expo, make sure you glance through all the booths and identify your preferred properties; first move to your shortlisted projects/developers without wasting time; enquire about the proposed civic infrastructure that is coming up near the projects and timelines for the same; also look at the finance options, bank loan tie-ups, etc. associated with the project; lastly understand and factor in the tax benefits for first-time home buyers: deduction on interest paid for the loan, deduction on principal repayments and deduction on stamp duty and registration charges.
Nayan Shah, president elect, CREDAI-MCHI said, "The government has taken all the right steps in providing the robust infrastructural framework. On our part, we are ensuring that only reputed developers stay in the market and operate. And with this being one of the biggest and first exhibitions post RERA, our hopes are quite high".
"The developers are adhering to the guidelines set by the government and hence, the potential homebuyers are convinced that they are here not to be cheated. The aim of the exhibition is to get all the developers and home-buyers on one platform", stated Boman Irani vice-president, CREDAI-MCHI
NAREDCO Convention To Be Held Later This Month With Focus On Affordable Housing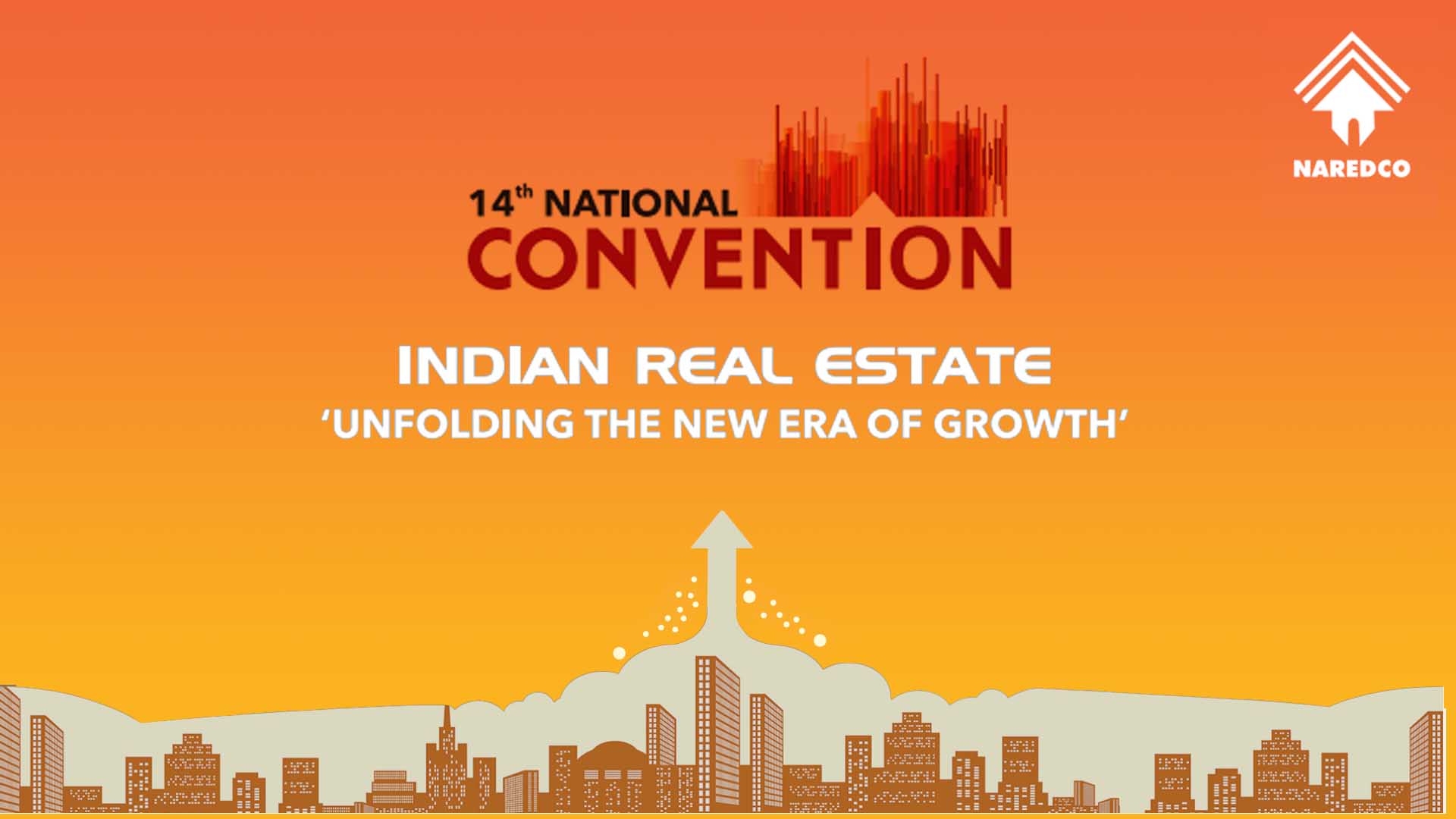 The National Real Estate Development Council (NAREDCO) is all set to host the 14th National Convention on 'Indian Real Estate — Unfolding the New Era of Growth', to be held in New Delhi on the 28th and 29th of August. Members will discuss the changes in the regulatory system and its effect, as well as discussing and planning future course of action. The convention will have a special focus on affordable housing in India, which is foreseen as a multi-trillion dollar opportunity.
Members of NAREDCO from all over the country are going to meet together in New Delhi to analyse the real estate situation in India post RERA and GST implementation. There will be a special focus on figuring out strategies for the promotion and successful implementation of affordable housing in India.
R Chalapathi Rao, Vice-President of NAREDCO, South, P. Ravinder Rao, President of Telangana Real Estate Developers' Association and G Hari Babu, President of NAREDCO, Andhra Pradesh, while speaking about their perspective on the real estate sector, said that the sector can introduce lucrative solutions for overall economic growth.
It is not only a platform where all members will converge, but will also have an opportunity to talk about various opportunities in their respective states. The convention will address about how the sector will shape up by 2025 and identifying some key trends that can contribute in this journey.
The Real Estate (Regulation and Development) Act, which has been implemented in various states, will bring in transformation and transparency in the sector; however there are certain initial issues that members are going to discuss in the convention.
Similarly, the Goods and Services Tax, which is considered as ground-breaking move in the real estate sector, but there are some challenges that the members would like to take up with the Government.
Finally, since there are number of smart cities which are planned, the developers see themselves playing a vital role through next generation real estate projects.
Also Read: RERA And GST Will Bing More Foreign Companies Into Indian Real Estate
CREDAI NATCON London 2017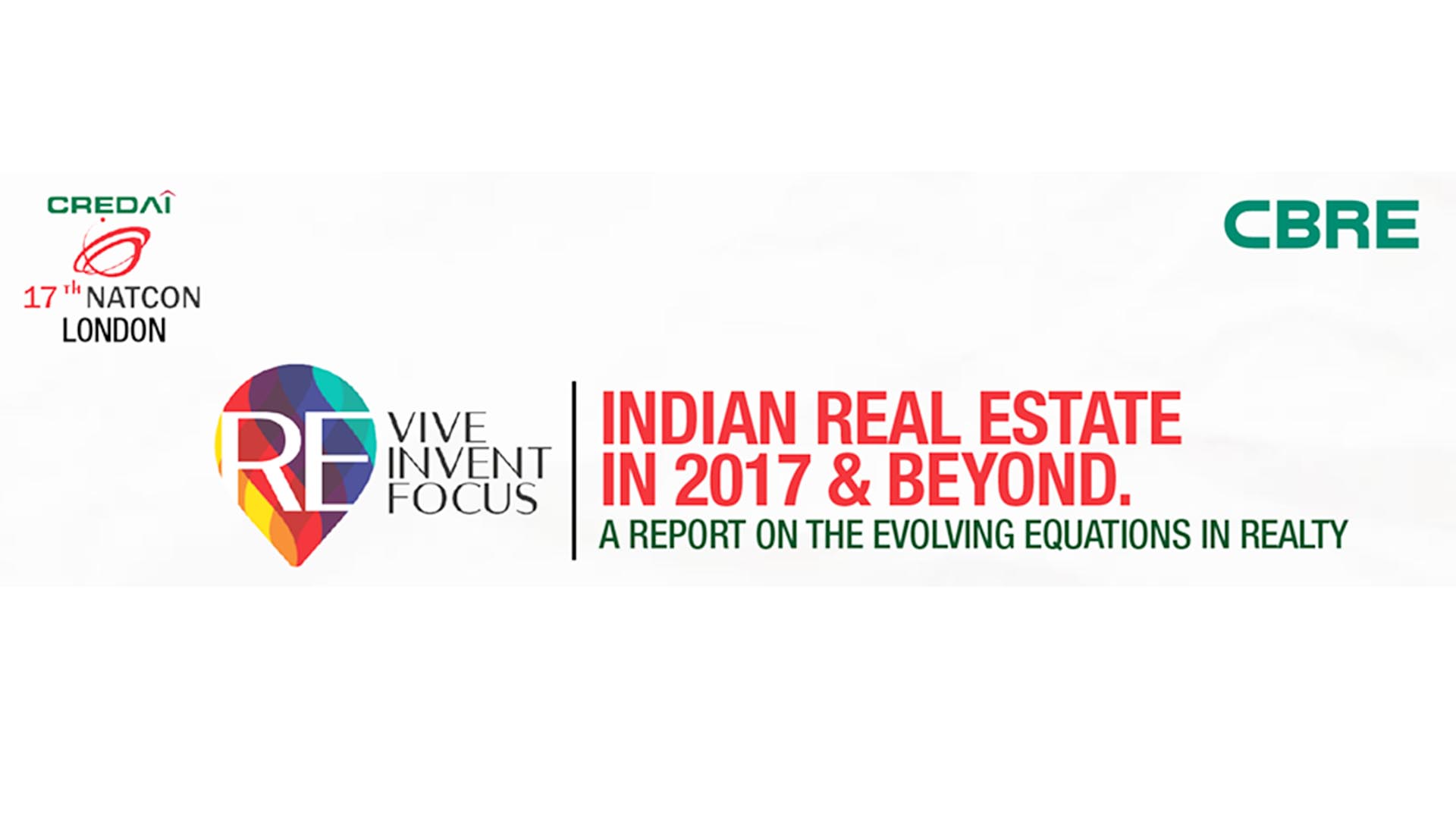 The NATCON is an annual international convention of CREDAI. It aims to understand the innovative technologies and market dynamics of International Real Estate markets. It has become an excellent platform to deliberate the policy and business environment prevailing in housing and real estate sector.
The CREDAI NATCON 2017 is being held in London from 10th to 12th August. The theme for this year is Revive, Reinvent and Refocus. A conference that will introduce the members to new trends and enable them to change the scenario at home forever. The members will get to interact with global leaders and gain priceless insights.
Rajesh Agarwala, Deputy Mayor of London, Mr. YK Sinha Indian High Commissioner UK, Mr. Anshuman Magazine, CBRE Chairman India and Southeast Asia, Mr. Prakash Challa, Chairman and Managing Director SSPDL Group, Mr. Getamber Anand, CREDAI Chairman, Mr. Jaxay Shah, CREDAI President, Mr. Satish Magar, CREDAI President Elect, Mr. Suresh Krishna Chennai President Elect and Udumalai K. Radhakrishnan, Tamil Nadu Minister for Housing and Urban Development lighted the lamp and inaugurated the event.
Post both the country's national anthems delegates from India addressed the audience. Mr. Prakash Challa, Chairman and Managing Director SSPDL Group, Mr. Getamber Anand, CREDAI Chairman, Mr. Jaxay Shah, CREDAI President, and Mr. YK Sinha Indian High Commissioner UK talked about the regulations, customer support, technology and financial aspects of the industry.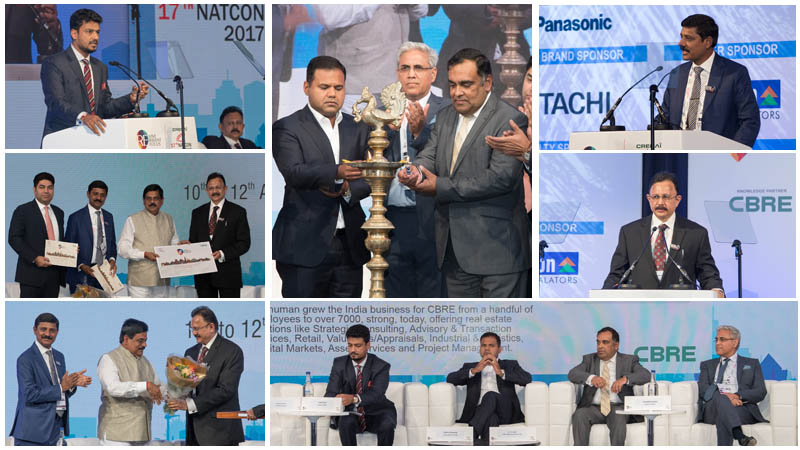 Rajesh Agarwala, Deputy Mayor of London introduced the audience with London's strengths and the London Plan. He said it includes strategies for housing, transport, economic-development, and the environment. Home for Londoners is a new body which is focused on delivering and supporting new models of housing delivery. The objective is to address the skills and capacity issues facing London's construction industry and to work in partnership to deliver more genuinely affordable homes for Londoners. He stressed on three main housing priorities, to increase housing affordability, to increase the housing supply and focus on housing quality.
Mr. Anshuman Magazine, CBRE Chairman India, and Southeast Asia took everyone through the CREDAI-CBRE report. The report was officially unveiled by Udumalai K. Radhakrishnan, Tamil Nadu Minister for Housing and Urban Development.
Day two the first session was a debate on Social and Digital Marketing – a boon or bane. The two speakers were Prasanjeet Baruah Business Head – Tech-Telco, Auto, Financial Services at Facebook and Anuj Puri from ANAROCK. Prasanjeet Baruah talked about the requirements on digital and social marketing to meet developer's business objectives.   
Anuj Puri talked about how Indian digital market needs to grow and become professional. Even though the digital market is growing in India, there is clearly a lot of online and offline information leakage and theft which was going to the competitor's pockets. He shared statistics on telesales and how with time it has only got more difficult and expensive to get conversions. The session was followed by a q&a round with enthused audience getting their queries answered.
Also Read: CREDAI-MCHI Hosts Dawn of New Era