Almost 52 Percent Of Residential Units Registered Under MahaRERA Remain Unsold: Report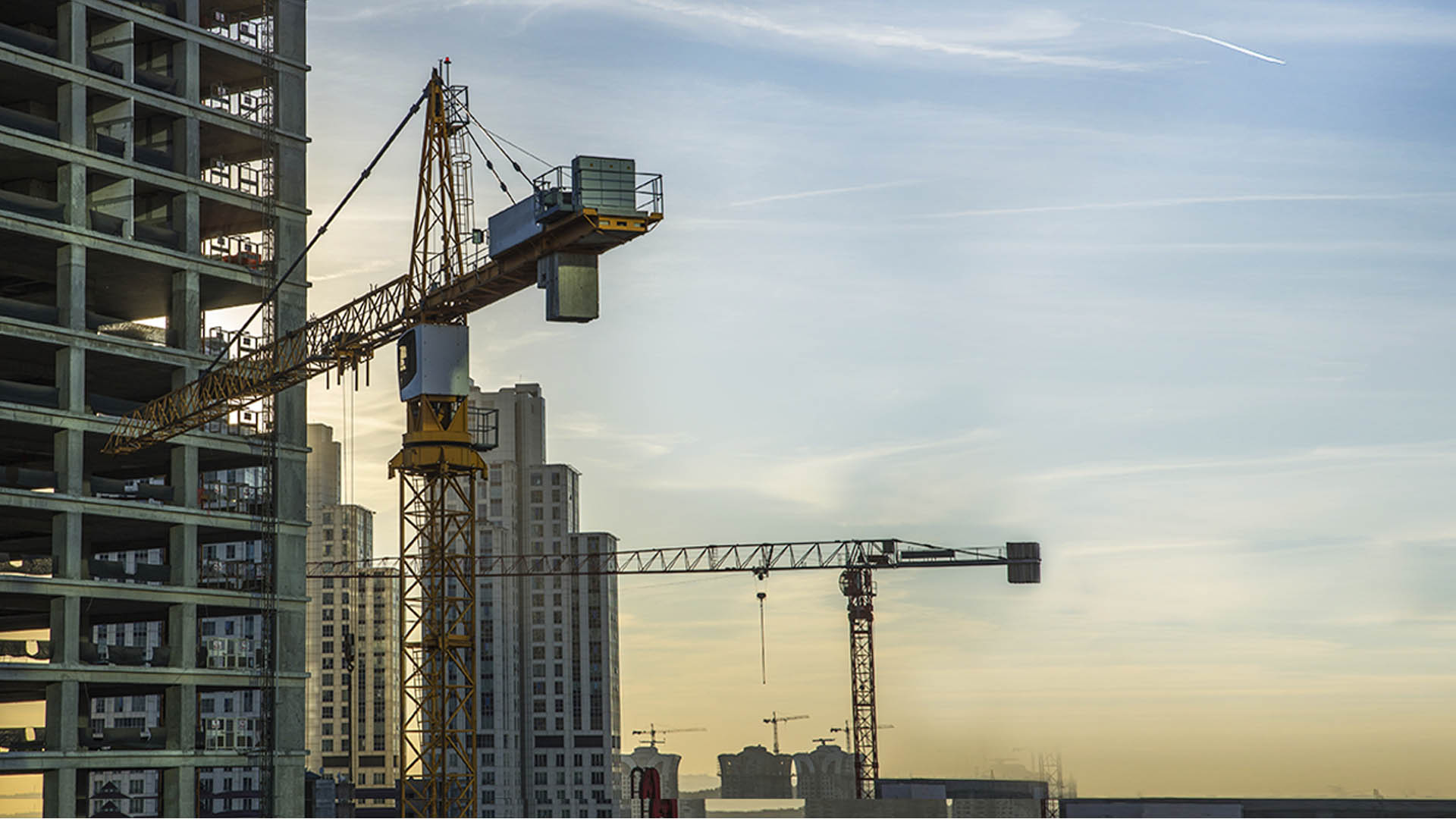 According to a report, 350,000 units remain unsold out of the total number of units that were registered under MahaRERA leading to an inventory overhang of 52 percent as of August end.
The joint report from Cushman & Wakefield and Propstack said with over 50 percent of the current residential inventory remaining unsold and slow momentum of the new launches, the prices have been largely stable.
An estimated 670,339 units across 5,620 projects have been registered under MahaRERA including residential and residential cum commercial under-construction projects. These projects cover 506 million sq ft of development.
Looking at MMR in areas beyond Thane, maximum numbers of projects were launched and registrations done under MahaRERA at 1,835 projects constituting 33 percent of total projects registered.
Gautam Saraf, MD, Mumbai, Cushman & Wakefield said, "Availability of land at the lower prices is a crucial parameter that allows developers to keep the per unit prices under check. Maximum end-users are value sensitive and would like to get maximum benefits out of their purchases. Locations beyond Thane allow developers to create homes that deliver value beyond just habitat. These areas are well connected through public transport including suburban rail and roads, and give developers the confidence to launch large-scale projects in these areas".
The stretch from Bandra to Borivali on the Western Suburb saw 1,400 projects making up 25 percent of the total registrations. The rest of the table was completed by Eastern Suburbs (18%), Navi Mumbai (12%) Thane (7%), and South Mumbai (5%).
1 and 2BHK configuration units estimated at 319,000 had the highest share of sales constituting together of 87percent. 3BHK configurations sales made up 11percent, while even higher configurations were a mere 1percent of the total inventory sold.
Due to the high real estate prices in MMR region, the end-users' affinity has been towards smaller configurations. The report added, even while the capital values of affordable houses across most micro markets have not seen any drastic changes when compared to other cities like Bengaluru, Delhi NCR and Pune, these are higher by at least 10–15percent for comparable projects and locations.
Sandeep Reddy, Director, PropStack, India stated, "As more and more projects register for MahaRERA, the market, including end-users, will have better access to information on developers and projects. For end-users, having all information upfront will help them to assess the final product upon receipt….The data will help us create better, sharper analysis of demand as well as design future supply to help avoid demand-supply mismatches".
While registering under MahaRERA, most builders have revised their delivery timelines. As per the report while 42percent of the projects are expected to be delivered on time, over 43percent of the projects showing delays of up to 3 years and the rest beyond 3 years.
Approximately 57 percent of the under-construction projects are delayed. 1454 projects will see completion in the year 2018, the largest volume of completion.
Also Read: RERA To Ensure Completion Of Realty Projects
Badlapur – The Right Investment Zone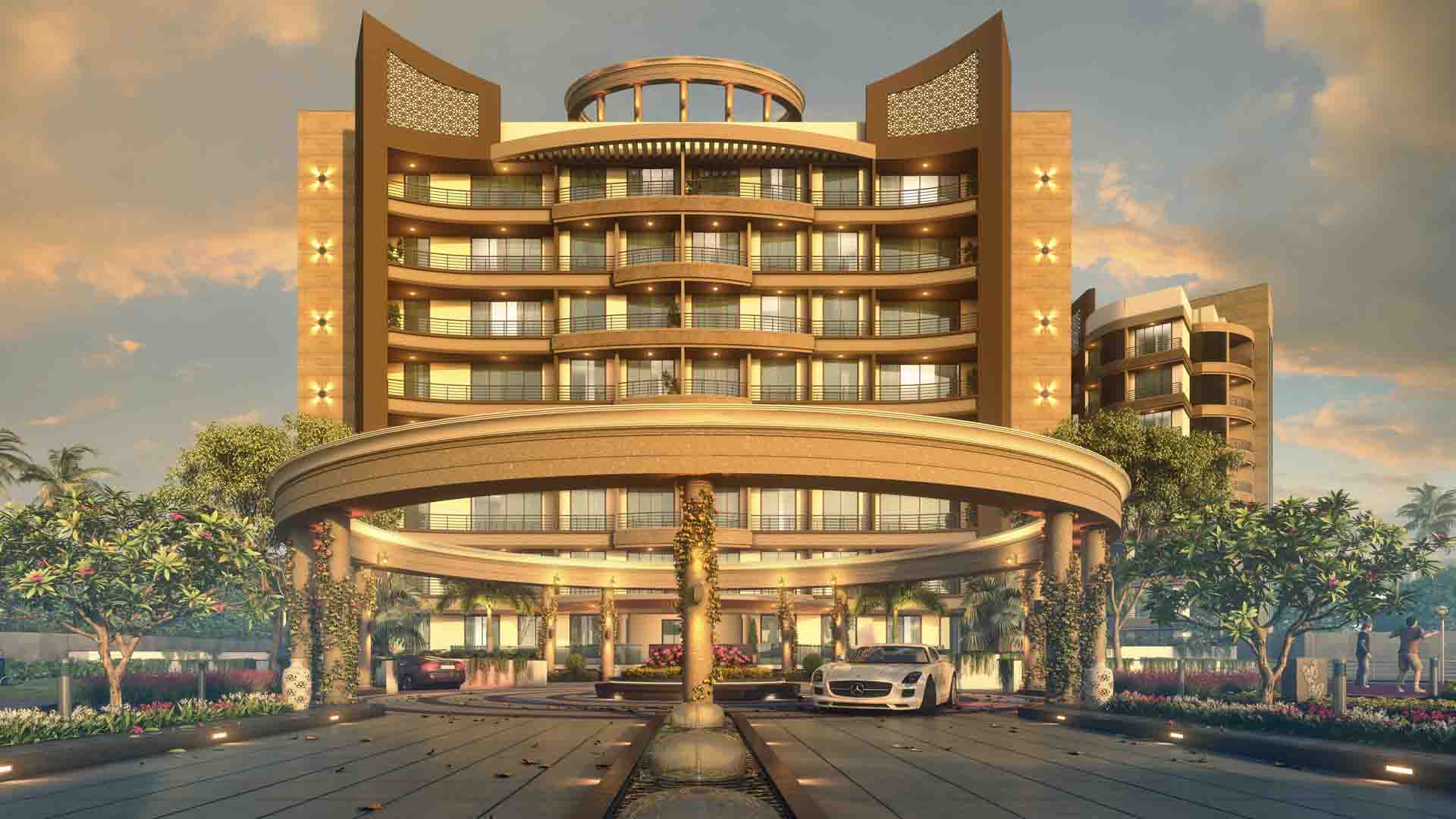 Part of the district of Thane, Badlapur is one of the fastest growing areas in the MMR. Mumbai is one of the costliest cities to invest in while neighbouring areas like Thane, Badlapur, Kalyan, Navi Mumbai and others have become attractive destinations to invest in.
Badlapur constitutes of 4 small villages, i.e. Katrap, Kulgaon, Badlapur and Manjarli. There are several reasons why Badlapur is becoming the preferred choice and the most recommended option when it comes to investments and properties.
Nature lovers prefer coming to Badlapur for its scenic beauty around itself with greenery, waterfalls, hilly regions, etc. Badlapur is also a popular weekend getaway and picnic spot for the people of Mumbai. With quiet and peaceful surroundings and comparatively cooler temperatures, there is no second guess as to why the people also love to settle here.
Its proximity to Mumbai gives the people another reason to settle within Badlapur permanently. With flawless connectivity in terms of both roadways and railways, the commute is quick and smooth. The Badlapur road is connected to Thane from one side along with the Mumbai Pune Expressway at another side. The Neral-Badlapur road will trigger an exclusive transit system between Kalyan and Karjat. Some of the roadways are under development, the gateway to Khopoli being an example.
The town is divided into the Eastern and Western region as the railway line runs in between it. The nearest railway station of Kalyan serves as a junction, connecting it to many major cities across India. Badlapur lies along the central line of Mumbai suburban railways. Stations like Thane and Dadar are located within a 40 kms radius from Badlapur station.  
Badlapur is about 50 kms away from the international airport and about 30 kms away from the Proposed Navi Mumbai airport. Badlapur East has excellent connectivity through NT buses as well. The smooth connectivity has played an important role in the elevating Badlapur's real estate scenario. The Monorail has been proposed by the RDA authorities that will connect from Badlapur to Bhiwandi and Thane or Kalyan to Badlapur.
Badlapur has a well developed social infrastructure. Reputed schools and round the clock medical facilities make the town a preferred choice. It is one of the best locations that meets the criterions of a budget, proving the perfect locality, basic amenities and an evergreen environment. People are also moving to Badlapur for employment opportunities as it is home to all types of companies and banks.
Badlapur has huge land parcels and a steady pipeline of projects. Both East and West Badlapur offers affordable home options as well as properties that are well planned and well designed. With the transformation of the skyline of the town, it is sure to give opportunities for better returns in future.
One of the plush club residencies present within Badlapur is offered by Tulsi Estates. Tulsi Signature offers 2, 3, and 4BHK quality homes and has only 112 limited edition club residences. It offers a community and a lifestyle that is chic and sophisticated, yet ultimately secure and comfortable. You will find yourself part of a nurturing community; a private paradise that you will be happy to reside in. The architecture is grand and every minute detail has been taken care of. Tulsi Signature defines your taste and style in its finest masterpiece.
Also Read: Tata Value Homes Launches "Offer Of The Century" With 99 Hours Flash Sale on Affordable Homes
50% Growth For Nashik Realty Sector Since Ganeshotsav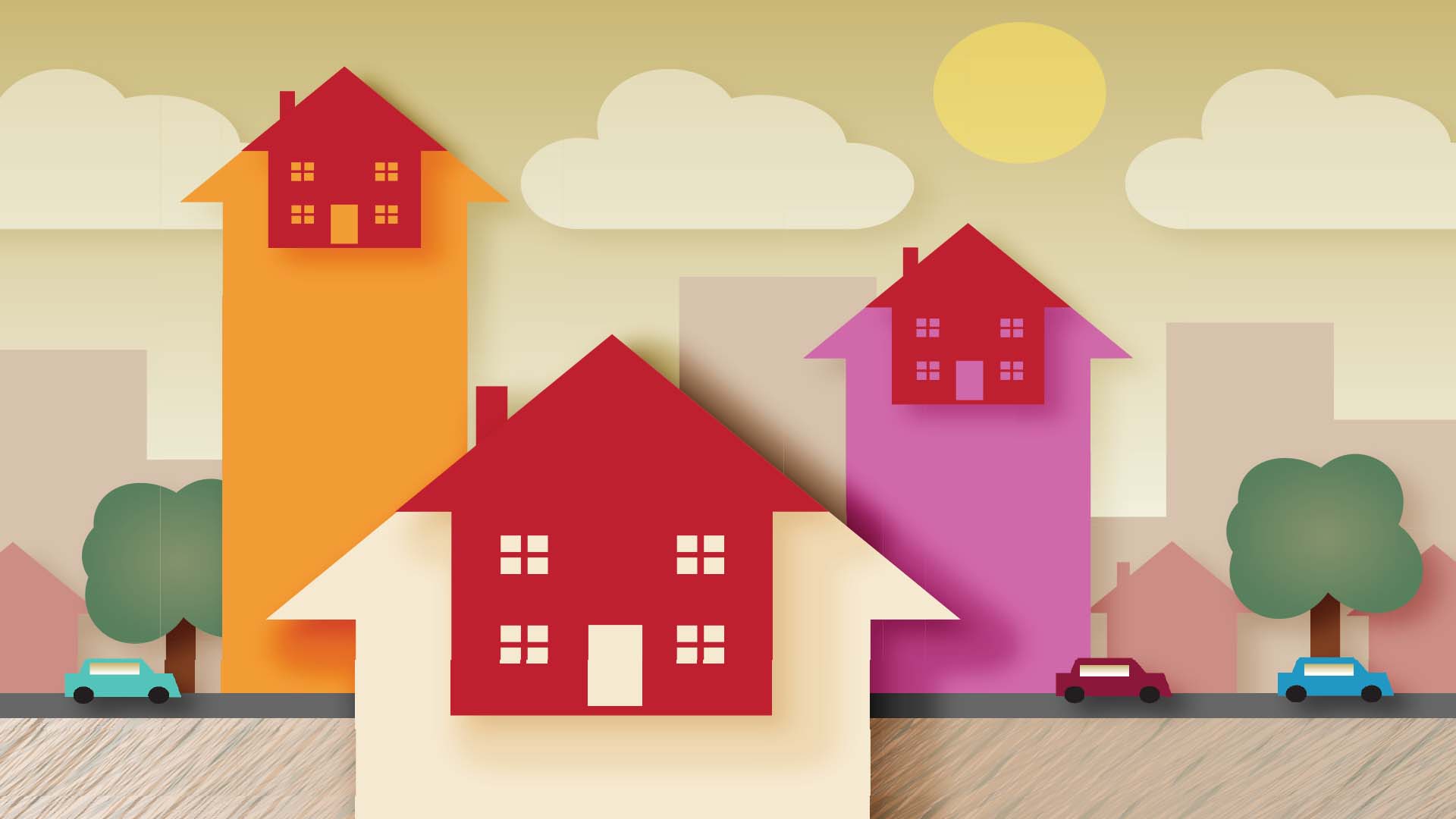 The realty sector has witnessed a positive and welcoming development since Ganeshotsav after a two year phase of recession and other difficulties.
According to CREDAI, the real estate sector has recorded growth of 50 percent in Nashik as compared to last year.  During the same period of last year, approximately 300 flats worth Rs 120 crore have been booked or sold since Ganesh festival, against 150 flats worth Rs 60 crore across the city.
Sunil Kotwal, Nashik CREDAI President, said, "Last two to three years were very tough for us. Now, the RERA Act and the GST have been implemented. The monsoon has been good this year. Hence, a positive movement has started in the realty sector of Nashik, mainly from the Ganesh festival."
He further added, "There has been around 50% vertical growth between 25 August and 28 September, compared to the corresponding period of last year. Dasara is an propitious occasion for booking properties. We are eyeing sale of more 150 flats worth Rs 60 crore on Dasara."
He also stated that there are enough ongoing projects in the city and the builders have good inventory at reasonable prices. He concluded, "Hence, this is the best opportunity for those who are waiting to buy homes of their dream. The prices will go up after new projects come up."
Properties ranging between Rs 15 lakh to Rs 2 crore are available in the city. About 15 new projects have been launched in the city on the occasion of Dasara.
Also Read: Insomniacs Bags The Digital Marketing Campaign Of The Year At The Realty Plus Excellence Awards 2017
Raunak Group Presents Apna Pehla Ghar Campaign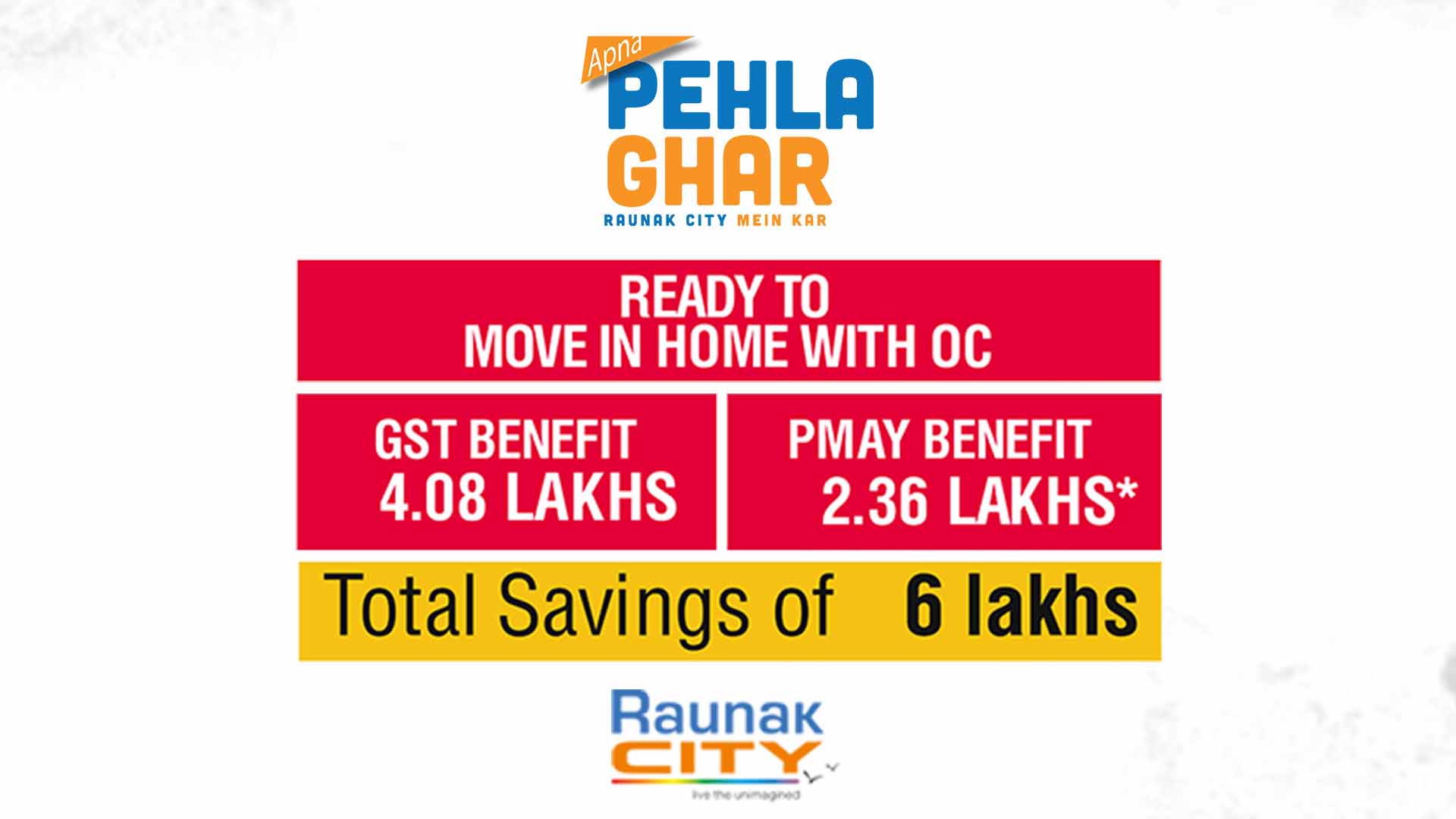 Raunak Group, a real estate developer based in Mumbai, has conducted an extensive research and discovered that for many customers in the real estate industry, the home that they purchase is the first true investment they make. Hence, they understand that very feeling and always thrive to help people in achieving their dream of owning their first home. It is with this thought process that they have announced the launch of their latest campaign, i.e. 'Apna Pehla Ghar' which aims at helping people own their first home close to the city of dreams, i.e. Mumbai.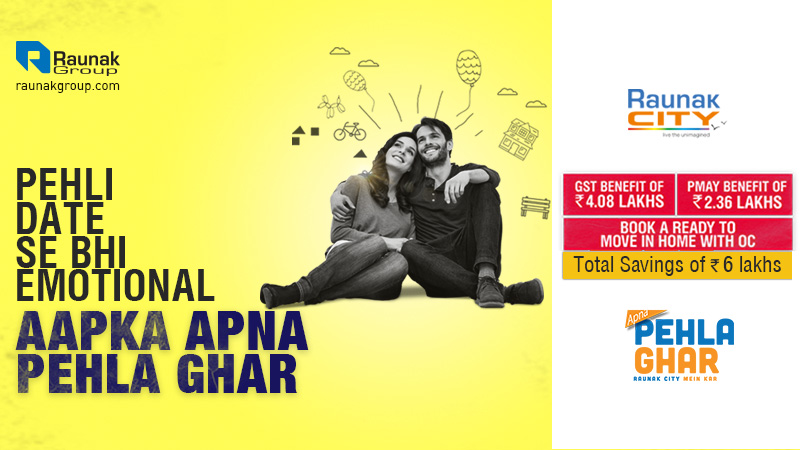 The thought behind the campaign is to assist and enhance the vision of the Prime Minister's dream mission of "Housing for All", an initiative that was introduced in 2015 which promised affordable housing to the urban citizens. This movement brought in Pradhan Mantri Awas Yojana (PMAY) which gives the customers the subsidy they need, thereby acting as an incentive for them to purchase their very first home.
Hence, Raunak Group is presenting an opportunity to their customers to buy and move into their first dream home in the ready to move buildings in Raunak Group's township development Raunak City in the upcoming smart city of Kalyan.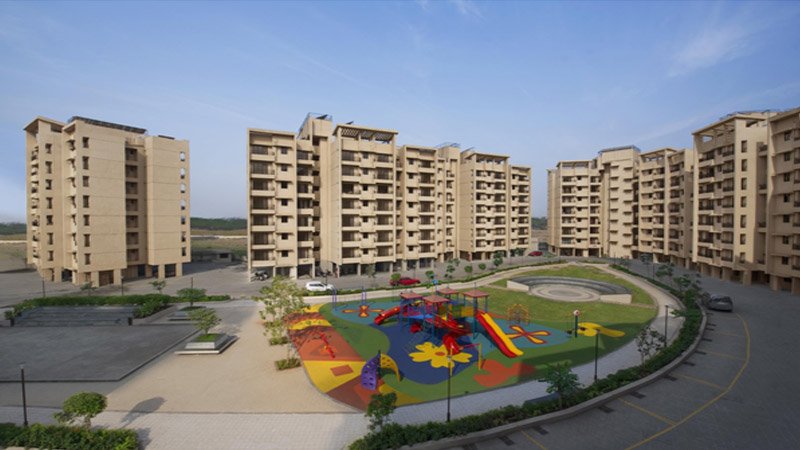 Actual Image Raunak City Sector 3 (With Kids Play Area)
The region of Kalyan stands as one of the best pocket-friendly locations where one can find and own their first every dream home. Thanks to its easy connectivity to Mumbai and the rest of the Mumbai Metropolitan Area via amazing roads and local railways, Kalyan caters primarily to the affordable housing segment.
Raunak City at Kalyan is the only biggest development right in the heart of the city and within the limits of the Kalyan-Dombivali Municipal Corporation. This meticulously planned development spans over 35 acres and will be developed in 4 separate sectors. The project has already built and delivered 10 buildings in Sector 2 along with 13 buildings in Sector 3. Raunak City offers 1 and 2 BHK homes at the best prices that one can find within Kalyan.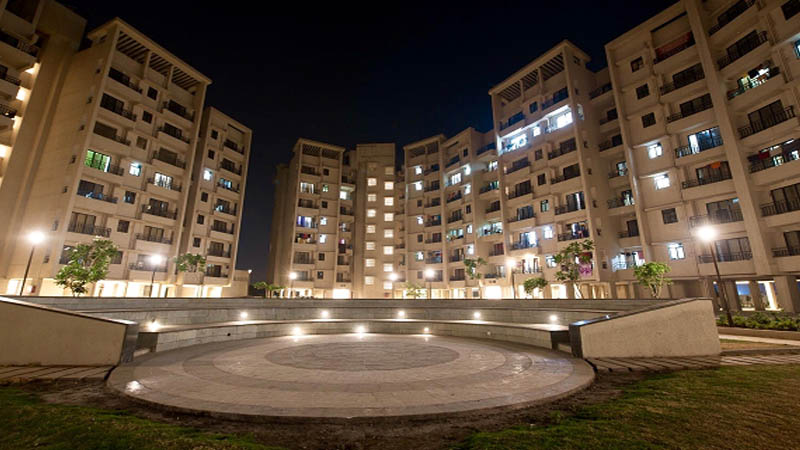 Actual Image Raunak City Sector 3
Raunak City stands as the best choice thanks to the most affordable prices of its flats. Each home comes packed with amenities like a landscaped garden, children's play area, community hall, jogging track, common clubhouse with a swimming pool and a gymnasium. Raunak City also upholds its responsibility to the environment by constructing solar panels for hot water, rainwater harvesting and a sewage treatment plant.
Raunak City has an offer that is customized exclusively for their customers. Their ready to move in homes at Raunak City have received their Occupancy Certificate so that one can move in at a moment of their choosing. Along with that, the GST benefit allows an individual to save Rs. 4.08 lakhs while the Pradhan Mantri Awas Yojana (PMAY) benefit allows them to get Rs. 2.36 lakhs back into their savings account, thereby helping each customer save a minimum amount of Rs. 6 lakhs!
With over 5,614 happy home-owners vouching for their reputation, choosing a dream home with Raunak Group is the wisest choice a potential homebuyer can make.
Also Read: Raunak Group Launches Darr Ke Aage Ghar Hai Campaign