CREDAI-MCHI Maha Property Expo 2017 Brings Achhe Din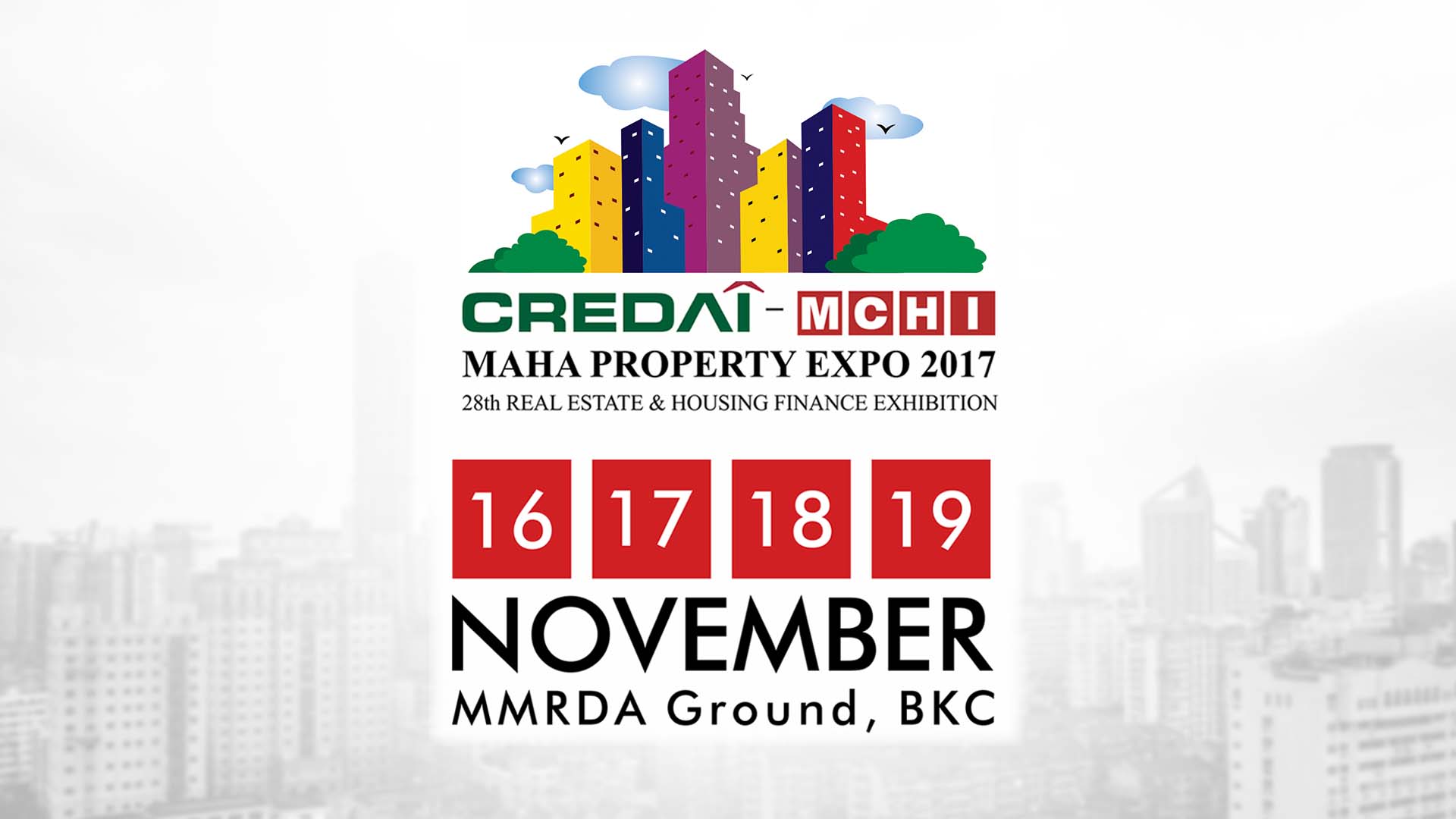 Property Expos have become a significant platform for builders to showcase their properties and for the buyers to explore all the options under one roof. This has really become the preferred option as it saves the buyers the trouble of visiting a number of properties.
If you are serious about buying a property then we suggest you preplan certain things. Do a thorough research about desired micro-markets, amenities, location, budget and specific requirements along with the developer's reputation and past projects. This will greatly help you to shortlist your choices and make the right decision.
Mayur Shah, president, CREDAI-MCHI said, "The aim of organising the expo is to get the fence sitters back into the market and create an upward movement. The festive season, which has just concluded, proved to be lucrative for a majority of the developers. Hence, we believe this exhibition will further entice the demand".
Any aspiring buyer should consider all the options before making the final decision. Doing market research on your part won't hurt and give you a better idea of the present market scenario. Buyers often over-commit on their home loans however it is wise to realistically project your present earnings and future earning potential. It is always better to buy a home within one's means and later upgrade to a bigger home.
"It is crucial to ensure that the project is registered with RERA. If the exhibition is in an area where RERA is not yet operational, they should ask to see all the important documentation pertaining to the project and property, such as commencement and occupation certificates, environmental clearance certificates, etc. If these are not immediately available at the exhibition, buyers can request for them to be mailed to them. Finally, it is highly advisable not to make a final purchase decision without consulting with an independent and a reputed real estate expert", added Anuj Puri, chairman, ANAROCK Property Consultants.
While you are at the expo, make sure you glance through all the booths and identify your preferred properties; first move to your shortlisted projects/developers without wasting time; enquire about the proposed civic infrastructure that is coming up near the projects and timelines for the same; also look at the finance options, bank loan tie-ups, etc. associated with the project; lastly understand and factor in the tax benefits for first-time home buyers: deduction on interest paid for the loan, deduction on principal repayments and deduction on stamp duty and registration charges.
Shah, president elect, CREDAI-MCHI said, "The government has taken all the right steps in providing the robust infrastructural framework. On our part, we are ensuring that only reputed developers stay in the market and operate. And with this being one of the biggest and first exhibitions post RERA, our hopes are quite high".
"The developers are adhering to the guidelines set by the government and hence, the potential homebuyers are convinced that they are here not to be cheated. The aim of the exhibition is to get all the developers and home-buyers on one platform", stated Boman Irani vice-president, CREDAI-MCHI