Top Investment Destinations In Asia-Pacific Include Mumbai, Bengaluru and Delhi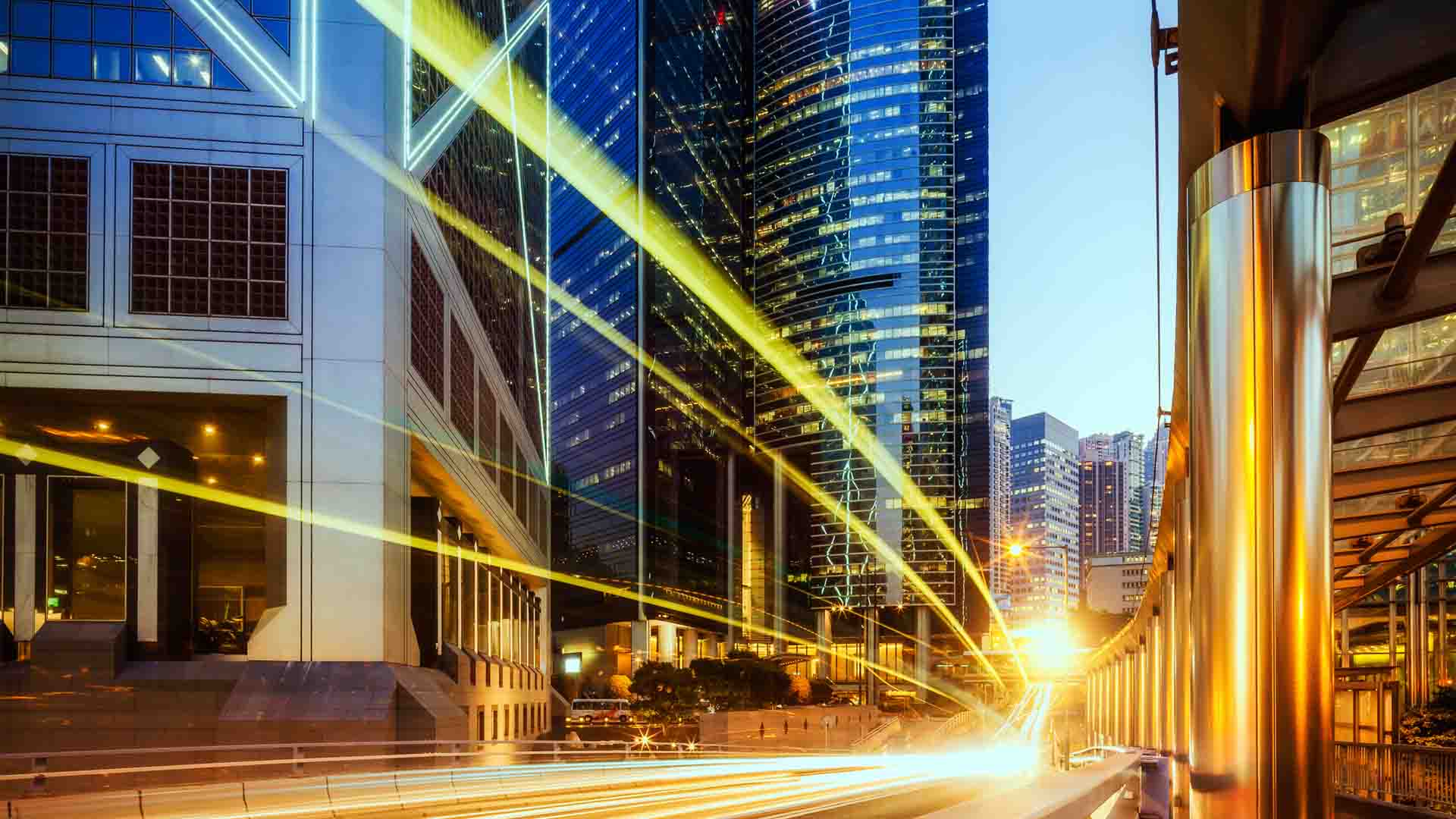 Since the Indian investment policy for the real estate sector has got a thumbs up from the foreign investors the country has regained favour as a preferred investment destination in the Asia Pacific region.
According to the Emerging Trends in Real Estate Asia Pacific 2018 report Mumbai, Bengaluru, and New Delhi ranked 12, 15 and 20 by survey respondents as top investment cities. The report was jointly published by PricewaterhouseCoopers (PwC) and the Urban Land Institute (ULI).
Globally Sydney, Melbourne, Singapore, Shanghai and Ho Chi Minh City were the top investment cities.
The report also said that due to the implementation of GST and last year's demonetisation liquidity issued have been created for real estate and it has also impacted investment and development prospects of the cities, thereby pulling down their rankings.
Mumbai has been ranked 12th after being on the second spot last year, while it ranked 8th in terms of development prospects. Bengaluru and New Delhi stand at 15th and 20th position respectively in the investment destination ranking against 1 and 13 respectively in the last year. They ranked 16th and 18th positions respectively on the development destination ranking.
Mumbai
According to the report Mumbai has benefitted from the recent strength of India's capital markets. Absorption has therefore been strong, driven by demand in co-working, manufacturing, and services companies. Retail is another sector that is drawing increasing foreign investment interest.
Although steadily declining, Mumbai's office vacancy rate (at around 17 per­cent) continues to be very high, and with a pipeline of incoming supply totalling about 40 percent of existing stock, fun­damentals would appear to be negative. In reality, however, Mumbai continues to lag behind in term of Grade-A stock, meaning that any new supply is quickly taken up and that rental growth for those properties remains strong, says the report.
Bengaluru
The city is emerging as the business process outsourcing (BPO) in India. The early foreign investors in this sector bought income-producing assets in business parks along with local partners and benefitted greatly. Some of these assets have now been earmarked for sale, in particular via India's newly emerging REIT sector, which is expected to launch its first IPO in the first quarter of 2018.
8 to 9 percent annu­ally, together with healthy new tenant demand rental growth has been reported by operators of BPO facilities. However, with the emergence of automation and artificial intelligence technologies the BPO industry is tapering off.
New Delhi
As compared to other Indian cities, New Delhi remains unpopular with investors. According to the report this is mainly due to a downtrend in development of residential sector.
Even though this has created a chance to supply bridg­ing finance, there are not many foreigners who have shown interest in it. The report suggests that north Indian develop­ers tend to be overleveraged and often hold portfolios of high-end housing which is in oversupply. Thus many projects have faced delays and some devel­opers have acquired a poor reputation.
Nonetheless there is a big potential the moment the markets turn. Report points, Delhi will be one of the first cities to start seeing a pickup.
According to JLL Delhi missed its opportunity to grab a share of the surging growth seen in business parks located in the south. Even though there was recent demand from IT com­panies, uptake overall has been slow, leaving office vacancies at an elevated 30 percent. Thus it lacks when it comes to absorption however rentals have still been holding firm unlike the lower vacancies and higher rentals in Mumbai.
Other Highlights:
India is the only country to provide long-term sustainable 3 to 5 percent rental growth profile over a long period. Investors identified India among others as a destination where data centres are projected to provide 13 to 15 percent IRR.
Investors are interested about affordable housing as an asset class even though supply of affordable homes increased in last 3 quarters. The report says the important reason being availability of land at affordable price and not so far away from the cities, no single window approvals, and time overruns etc.
India continues to attract strong flows of institutional and sovereign wealth type capital suggests the report. It adds, investment in India offer massive scale opportunity and continues to be strategic in nature. Also, most international investors in India prefer commercial property, with cap rates currently averaging in the range of 8.5 percent to 8.75 percent.
Mostly due to tax reforms, India logistics sector has recently been the target of an investment boom. The average appreciation in rentals has been anything between 8 to 10 percent per annum, higher as compared to office space, growing 5 to 7 percent.
The residential properties, due to demonetisation campaign, GST and increased regulation of real estate development practices, continue to suffer. High-end residential oversupply is another ongoing problem. India remains the real bright spot for new REIT markets.
Co-Working Space In Indian Real Estate May Be The Next Big Thing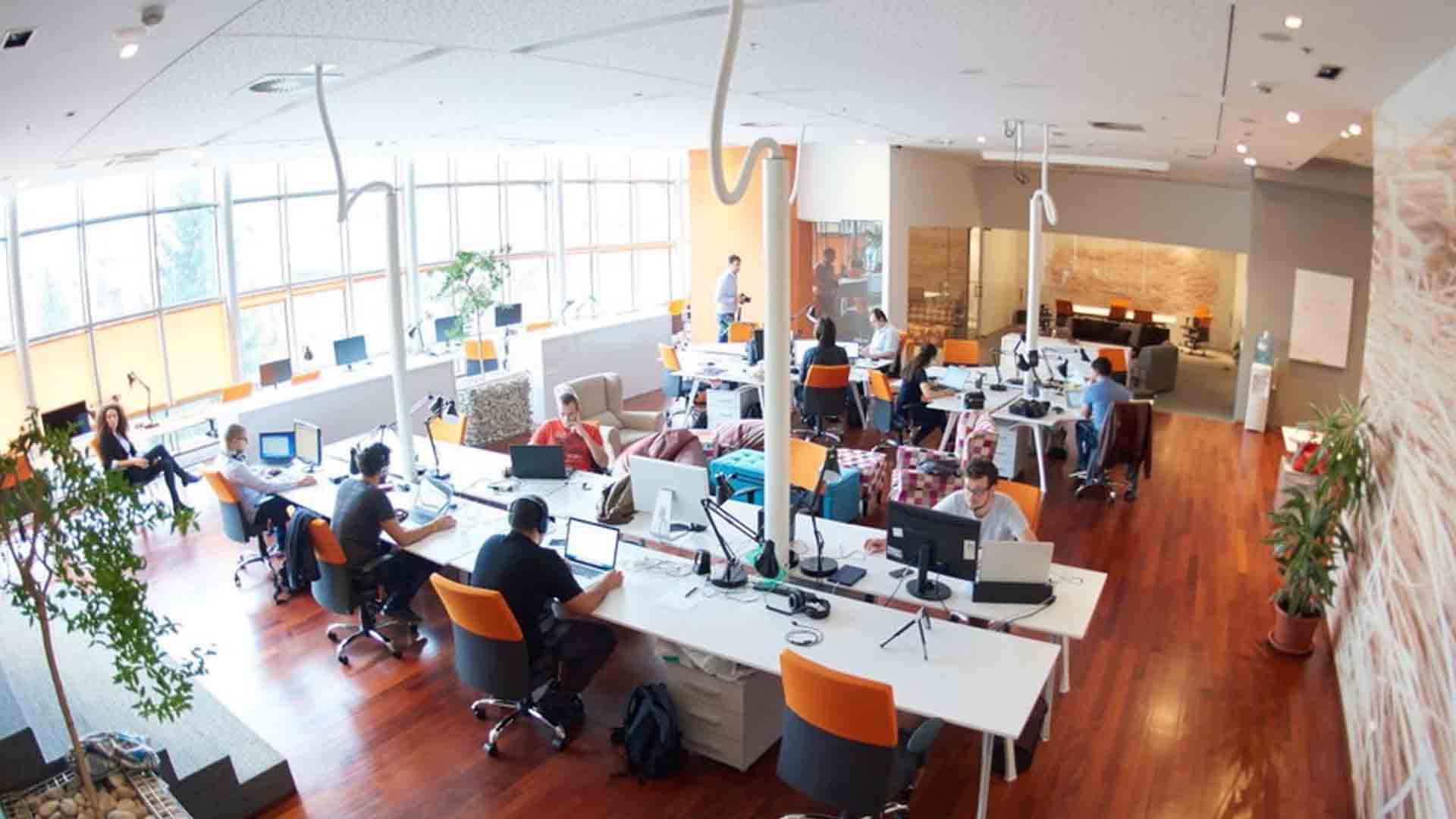 Growing demand from corporate and a thriving start-up ecosystem is driving India's freelancers and consultants, among others, to co-working spaces like never before. As per industry estimates by the end of 2018, India's co-working space is likely to receive $400 million in investments and by 2020. The branded co-working spaces across the country are estimated to grow to 400 centers from less than 100 in 2017.
A trend that has both real-time and long-term impact on the real estate industry in the country is Co-working opine the industry experts. At present entrepreneurship is being strongly supported by the government and startups are booming. Thus, generating a huge demand for flexible office spaces which meet the specific needs of start-ups; which are maturing from a low manpower and capital base.
At the same time the bigger corporate are also preferring co-working spaces in some cities. This can be either to serve to definite clients or as incubation centers in new cities which will later turn into formal office spaces.
Anuj Puri, Chairman, ANAROCK Property Consultants states that it comes as no news that co-working office spaces are now cropping up all over the country, right from Tier 1 through to Tier 2 and Tier 3 cities and becoming incredibly popular. These upcoming spaces add a lot of convenience in terms of locations, facilities and costs to the startups. He informs, "There are about 110 formal co-working office space players in the Indian market now."
"Co-working spaces will continue to prosper ceaselessly, for long. The number of seats in licensed commercial setup will grow by four fold by 2020. The growth is favored by rapid urbanization in India, start-ups culture, arrival of MNCs, positive signs by investors and of course, boundless client advantages offered by business centers or co-working spaces. Co-working spaces are just the extension of business centers which are in use since 1995. Business profitability will be commanded by extra services offered via successful integration of business requirements and hospitality services," states Vineet Taing, President, Vatika Business Center, one of the largest Indian business center providers.
A presence in the central and suburban districts of main cities in India is expected to be established by both international and domestic co-working operators. Owing to the availability of opportunities for start-ups and adequate infrastructure the number is most probable to go up in cities like Mumbai, Bengaluru and Gurgaon.
Blackstone To Spend $650 Million To Own 49% Of Indiabulls Office Rental Business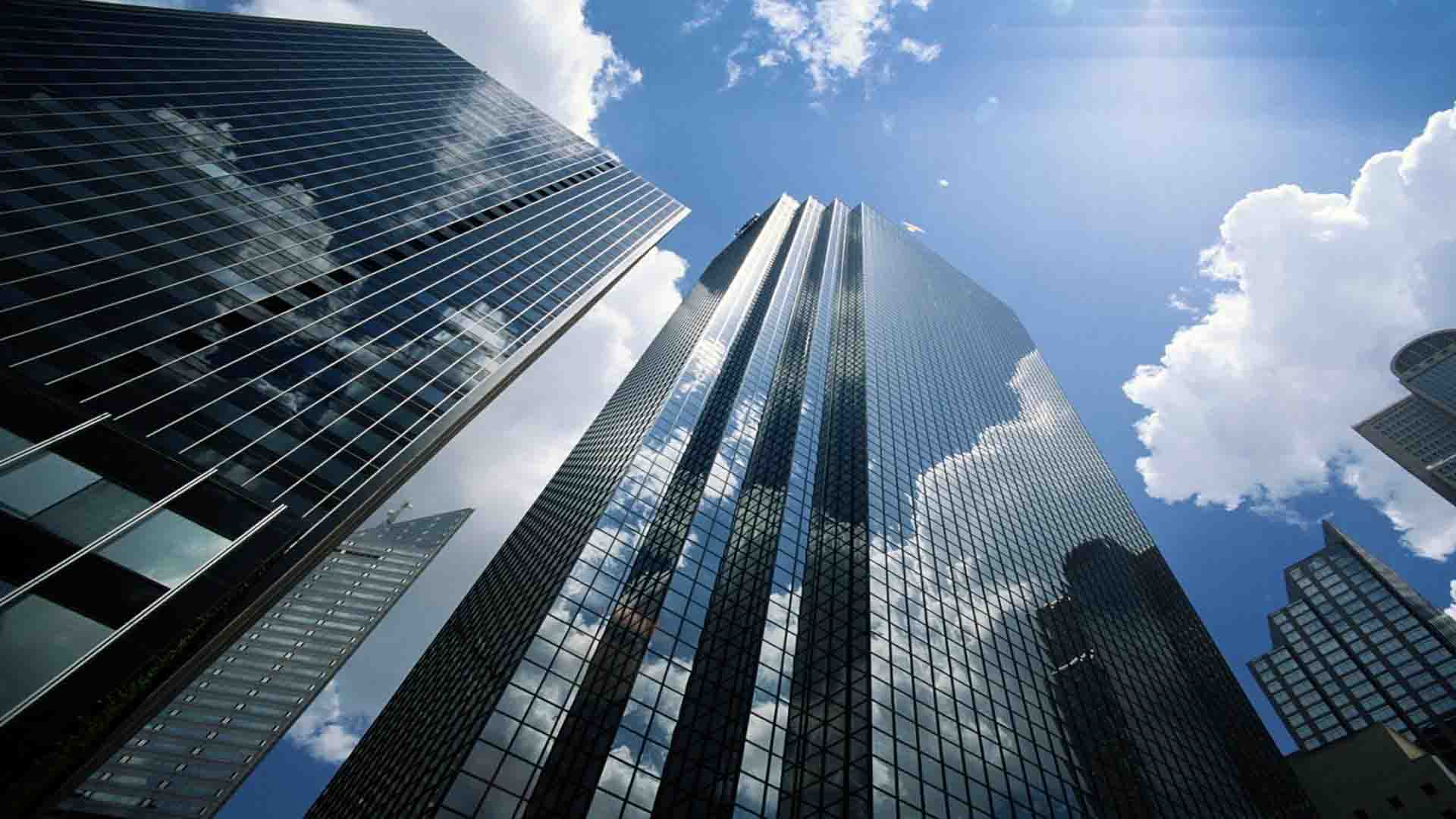 The world's largest equity firm, Blackstone Group is all set to buy a 49% stake in the office rental business of Indiabulls Real Estate. Talks are said to be the final stages of this $600-650 million deal, valuing the entire portfolio at around $1.2 billion.
As per the overseas trend, investors are picking up select commercial properties in India. This deal would include Mumbai's Lower Parel such as One Indiabulls Centre, One Indiabulls Park in Chennai and Indiabulls Finance Centre beside the One 09 building in Gurgaon.
Blackstone which is India's one of the largest owners of commercial real estate properties is looking to add more assets to its portfolio ahead of a planned real estate investment trust listing. In 2014 it acquired the Express Towers building at Nariman Point.
In 2017, DLF sold a 33.34% stake in commercial rental arm DLF Cyber City Developers to GIC for Rs 8,900 crore. DLF Cyber City has rent-yielding assets of 26.9 million square feet with annual rental income of over Rs 2,500 crore.
According to FY17 annual report at present annual rental income of Indiabulls Real Estate stands at Rs 720 crore with a leasable area of 5 million sq ft. It has more than 200 marquee clients including Morgan Stanley, HSBC, Mondelez, WPP Group, Aditya Birla Financial Services and others.
Indiabulls Real Estate has four other under construction office projects. These will take their annual income to Rs 1,357 crore. Indiabulls is the third-largest real estate company in India by net worth and assets and was founded in 2006.
As per their website on June 30, 2017, the company's gross development value stands at Rs 32,189 crore and net worth at Rs 5,480 crore. A total saleable area of 33.91 million sq. ft with 15 ongoing projects.
Harish Sharma, CEO, Centrum Real Estate Management Advisory said, "The deal will be positive for Indiabulls as an entry of large institutional investor like Blackstone will definitely add a fillip to its future plans. The deal, if successful, will add further investment interest in Indian commercial assets as large pension and sovereign funds are looking for income generating quality properties."
From Rs 58.53 crore net profit in the year-ago period, Indiabulls reported a 45.82% rise in consolidated net profit to Rs 85.35 crore in the third quarter ended December. Total revenue from sales rose to Rs 2,164.44 crore from Rs 492.90 crore. Net debt was Rs 4,205 crore at the end of the third quarter.
The world's biggest alternate asset manager, Blackstone is the largest institutional investor in Indian property worth $2.7 billion. Across 18 operating office parks it owns 31million sq ft through about 20 companies in the key markets of Mumbai, Noida, Bengaluru, and Pune. It also has 11 million sq ft of commercial space under development across the country. These investments are separate from its $6 billion private equity portfolio.
JPMorgan analysts Saurabh Kumar and Deepika Mundra said in a note, "Indiabulls has marquee assets on its balance sheet and pre-sales have been impressive, with the approval issues now largely behind it for key projects." Shares in Indiabulls Real Estate surged 181% in the past year compared with a 17.6% rise in the benchmark Sensex. It ended at s Rs 217.55, up 1.59%, on Tuesday.
Trump Organization: Launching First Commercial Project In India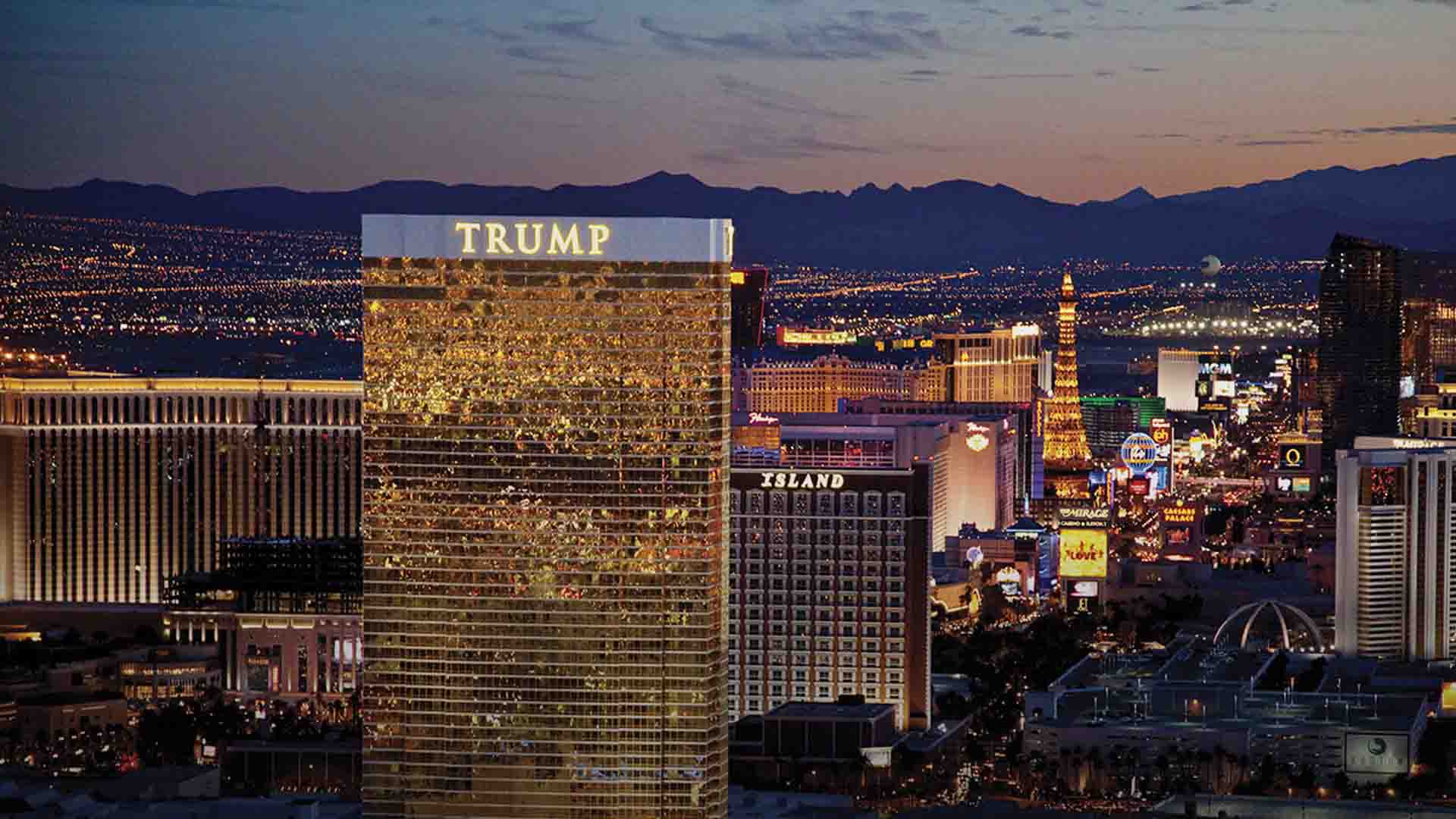 Trump Organization is ready to launch its maiden commercial real estate project in India, later this year. India has been the largest market with most number of Trump branded properties outside of North America. The Executive Vice Chairman of the Trump Organization, Donald Trump Jr. said that they will be launching a commercial project in India this year.
The Trump Organization is also keen on forming alliances for hospitality projects in India but will take a decision on this at an "appropriate time". The first commercial office deal in India by the Trump Organization was brought in 2016, with private equity fund and developer IREO.
Gurgaon's Golf Course Extension Road will see the high-end 600,000-700,000 sq. ft. commercial project, built by the IREO alongside a retail complex, stated earlier by the developer during the announcement of the tie-up.
The Trump Organization had launched a 1.25 million sq. ft. project in Gurgaon, which is its largest super-luxury residential development in India. Trump Tower brand has marked its entry by the launching of this project into the Delhi-NCR region, as this was the fourth Trump Tower to be launched in India.
Two of the Trump's exclusive India partner Delhi-based realtor M3M India and Tribeca Developers will develop the Trump Towers Delhi-NCR.  According to the Tribeca Developers, they have been able to garner the sales worth Rs 700 crore since the launch of Trump Towers Delhi-NCR project. Which is on its way to become their fastest selling project in India so far. Similarly in Kolkata, they have achieved the sales worth Rs 1100 crore in the last fourth months.
Both the towers will have over 250 units with an average price of Rs 7.5 crore, with the development of over Rs 2,400-crore revenue potential. The February will see the construction of the project, entailing a total expenditure of Rs 1,200 crore, excluding land cost.
In his statement by the Trump, India is becoming more and more attractive for the business entities and the foreign investors. This healthy growth of the real estate market is due to the regulatory changes that the country is going through. The last few years have been instrumental as they have been witnessing some major changes in the Indian real estate sector, hence opening up the country to outside markets.
A raft of reforms including the government's decision in late 2016 to demonetize high-value currency notes, the Goods & Services Act, implementation of Real Estate (Regulation & Development) Act, 2016, amendment to Benami Transaction Act and now the concept of joining the Aadhar with property transactions is helping in restructuring the sector.
The exclusive India partner of Trump Organization, Tribeca developers is developing branded residential projects in India, spreading over 3 million sq. ft., with a sale value of Rs 4,000 crore. Tribeca also has an additional development pipeline of over 1.5 million sq. ft.