The Walk-High Street – Centre of Gravity in Hiranandani Estate, Thane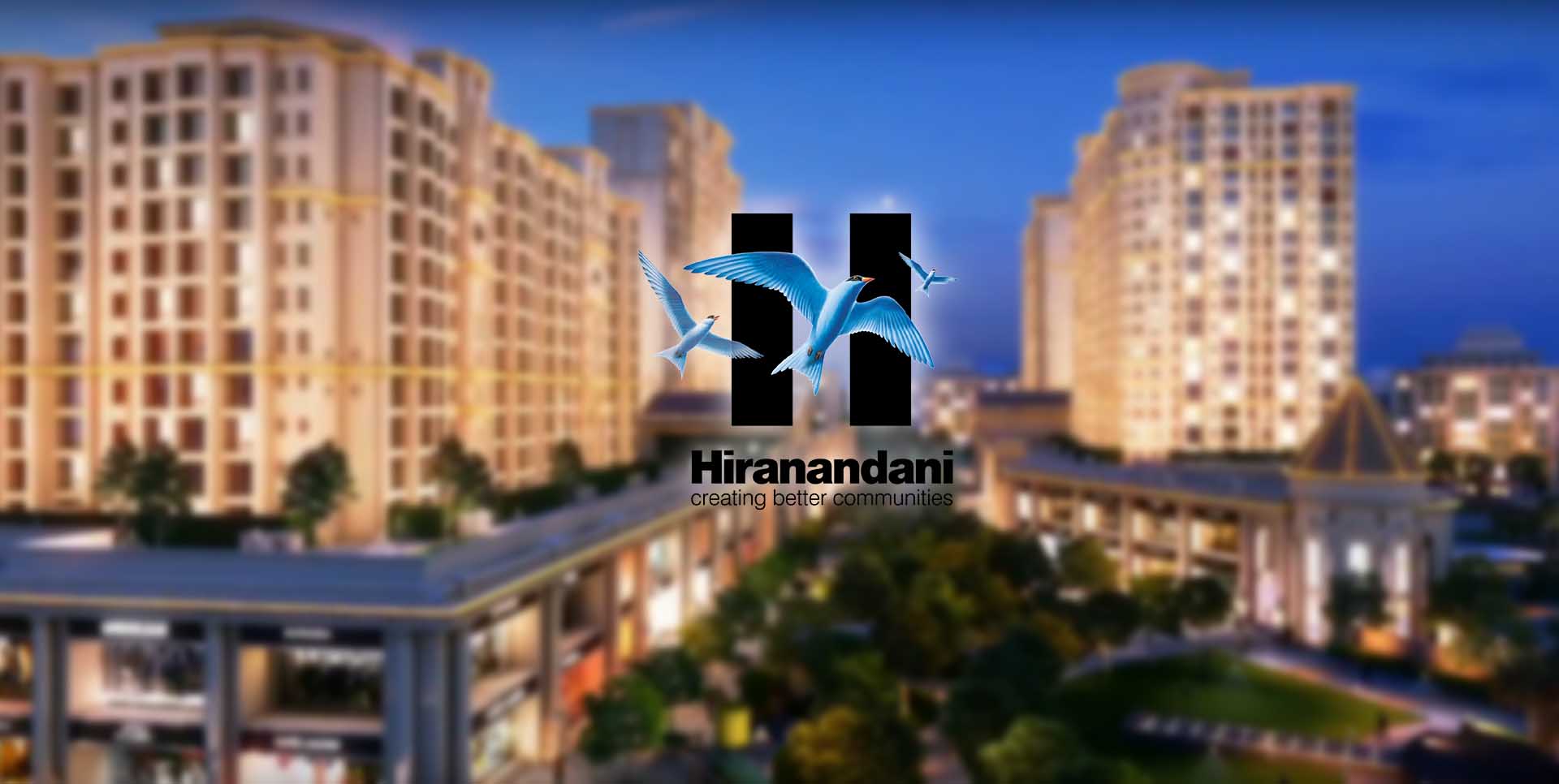 Thane, Maharashtra, India
High street retail culture, 'The Walk' is the latest value addition to Thane's up-market and affluent township, Hiranandani Estate, Ghodbunder road
A classical European street resemblance, 'The Walk' offers the perfect pedestrian friendly, leisure, entertainment, promotions and celebration community building hot spot for aspirational Thaneites
From the Heart of Europe, comes the perfect offering for high street retail culture – the concept of a City Square, in Thane's luxury-plush township, Hiranandani Estate, 'The Walk'. A premium retail real estate therapy offering community building platform to affluent Thaneites in a culturally vibrant environ. This, with the added bonus of pedestrian-friendly zone, is first time concept brought to life at Hiranandani Estate, Thane's largest & finest township.
Hiranandani Estate housing more than 5000 upscale families is a township built on concept of creating vibrant global communities, and 'The Walk' promises to be the ideal jewel in the crown for Thane, a city already known for malls and retail therapy. The Walk High Street retail avenue offers a wide array of shops, retail, commercial, and fine dine bouquet space within the heart of thriving and flourishing township.
The brain-child of real estate veteran Dr Niranjan Hiranandani, 'The Walk' has shaped up in a way that pleases him. The avenue is a family friendly collision of different worlds which is really accessible all the time. It offers the families congregate place around the street corner, children's recreation arcade to unleash in the safe environment, pet play square, stroll down tree-lined boulevards in midst of inter-play of Greco architecture marvels and eye soothing landscaping making it feel very elegant yet homey.
"Globally inspired, the concept of Next-Gen retail delight stands true to 'The Walk', High Street" at Hiranandani Estate, Thane says Dr Niranjan Hiranandani. "The high-street retail culture at 'The Walk' is all about a cultural experience, and not just about dining, shopping and entertainment. It dove-tails perfectly with the Hiranandani concept of community building eclectic mix of cultural hubs appealing business sense," he says.
Project Review: Omkar's Lawns and Beyond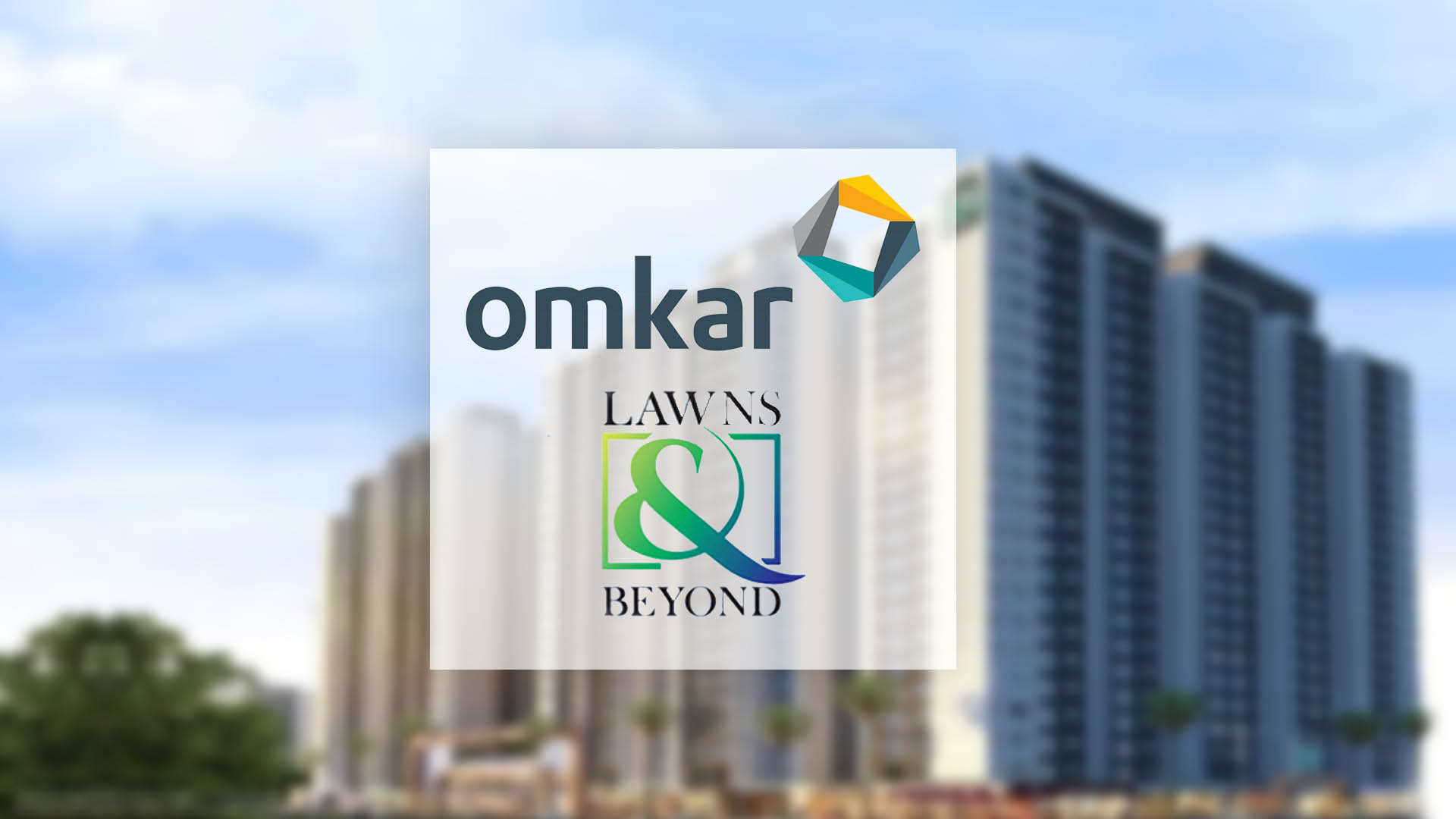 About Omkar Ventures Pvt. Ltd.
Established in 2003, the company's focus has been both residential as well as commercial developments. Omkar Realtors & Developers is headed by its Chairman, Kamal Kishore Gupta. They have delivered 13 projects in Mumbai and created opulent spaces that have epitomized the pinnacle of luxury. Managed by the second generation entrepreneur, they have over 20 million sq ft under construction.
About Omkar Lawns and Beyond
The Omkar Lawns and Beyond offer everything that a modern heart desires – luxury living close to nature with abundant amenities and classy homes. The project by Omkar Ventures Pvt. Ltd. is one of the most promising housing estates in Andheri. The 1, 2, and 3 BHK apartments have innovative designs and spacious interiors. People who seek a sophisticated and luxurious lifestyle will surely find this project tick each box in their list of requirements.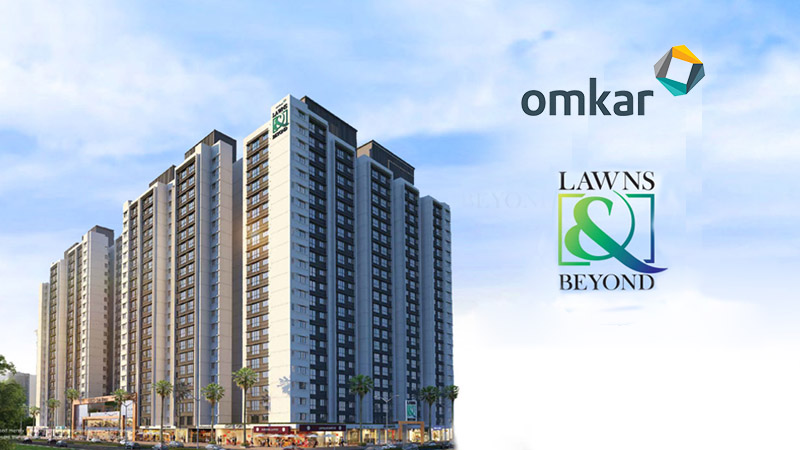 Amenities
The property comes packed with 30 thoughtful amenities. A large area has been allotted for public use. Expansive open spaces and green zones create a great view in the building. There is an amenity for everyone – right from spa to volleyball court to dedicated children's play area and senior citizen area. Indulge in swimming every day or spend time in the gymnasium or take a leisurely walk in the landscaped garden – your every wish will come true at Omkar Lawns and Beyond. The amenities list includes a temple, urban farming, juice bar, outdoor chess, skating rink and so on.
Location
Andheri has been a strategic location for many commercial activities and thus it has given a boost to the price of the apartments here. Omkar Lawns and Beyond is located just 2 mins away from the proposed Metro station. The project has direct access to Western Express Highway and is a mere 5 mins away from the international and domestic airport.
Omkar Lawns and Beyond is surrounded by buzzing activities. So it will only take you 5 mins to reach an entertainment or recreational hot spot or reach central business districts. You will find many reputed schools and hospitals, your social calendar will be filled with visits to an array of restaurants and fine-dine experiences.
Omkar Lawns and Beyond prices are likely to further escalate in the coming years. The property will get you good returns on sale, as more and more people are moving to Andheri in search of a quality lifestyle and commercial interests.
Kolte-Patil Developers' Unveils 'The Great Year End Sale' at its Life Republic Township Project in Pune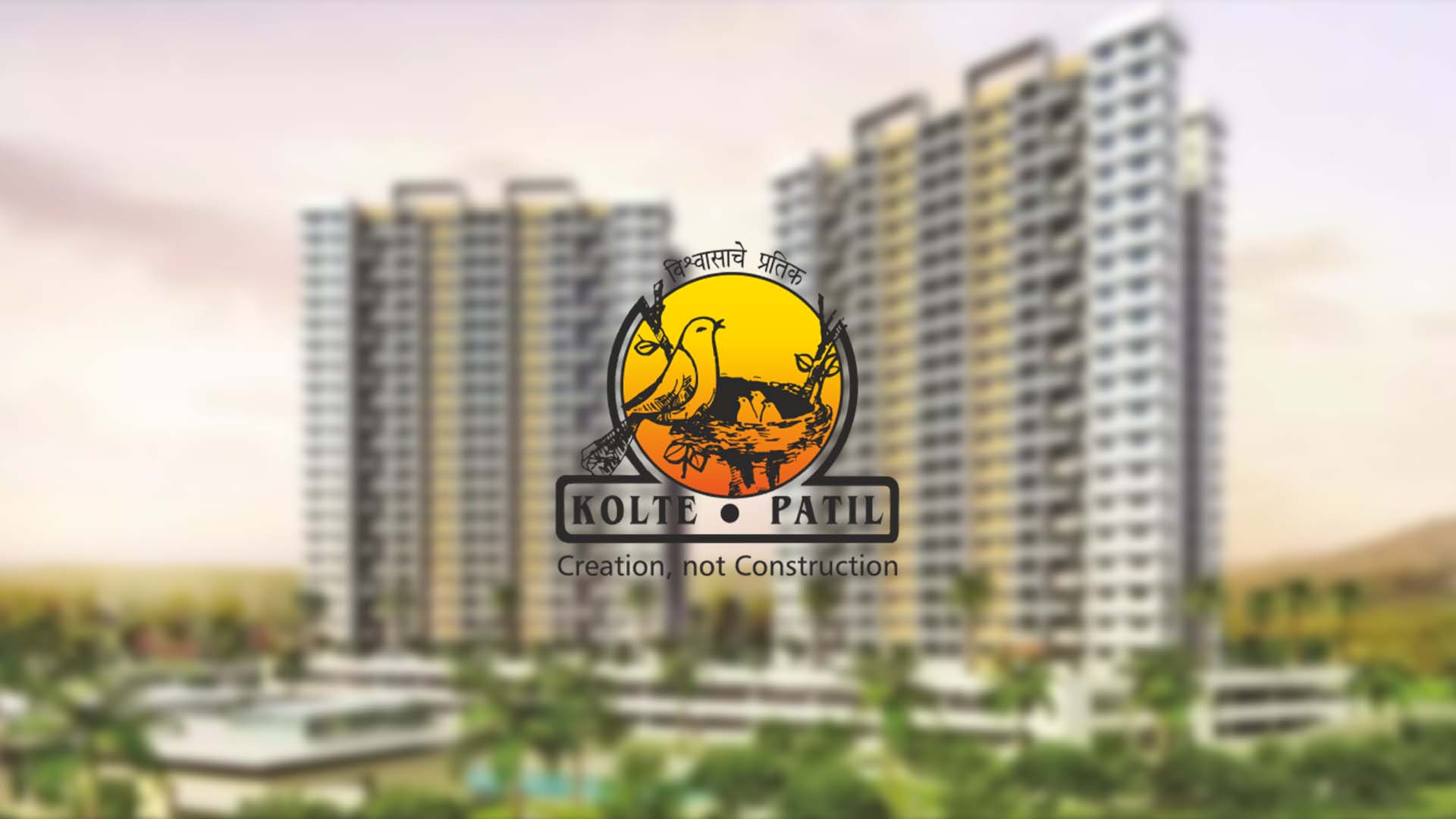 Kolte-Patil Developers Ltd, a leading real estate company, is happy to present 'The Great Year End Sale' at its Life Republic project in Pune between 15th – 17th December 2017.
As part of the attractive offer, apartment buyers can avail of a special price during the sale period wherein a 1 BHK will be available at Rs. 29.89 lakhs + Govt taxes and 2 BHK at Rs. 45.26 lakhs + Govt taxes with guaranteed possession before 31st December, 2020. Further, ten additional benefits can be availed in the form of assured rental income for 12 months post-delivery, iPhone 7 (only on 2 BHKs), trip to Dubai, no floor rise, flexible payment plans, stamp duty at just 3.5%, no preferential location charges, home insurance worth Rs. 25 lakh, accidental insurance worth Rs. 25 lakh and free home loan assistance.
Life Republic is western Pune's most aspirational township spread across [370-acres] being developed at Pune's IT hub, Hinjawadi. The first phase of the project has already been completed and delivered within the stipulated delivery period. Life Republic is currently home to 5,000+ residents. The township has best-in-class physical as well as social infrastructure which special emphasis on open spaces and green networks, and also includes a fully functional global school spread across 7 acres. The project is MahaRERA registered (P52100009640).
We welcome you all to visit the project to gain a better perspective of how the Life Republic community is being built. For further details we request you visit the site office or call 1800 2666654.
Commenting on the development, Mr. Gopal Sarda, Group CEO, Kolte-Patil Developers Limited said, "Despite the challenging times facing the sector over the last few years, Kolte-Patil's performance has been consistent, with on time completion of projects making us the preferred choice of customers. We have welcomed RERA and GST and believe these regulations will improve buyers' confidence and benefit transparent, organized developers like us. Besides, lower home loan rates and implementation of Credit Linked Subsidy Scheme (CLSS) under the Pradhan Mantri Awas Yojana (PMAY) has made home loans easily accessible and affordable to consumers.
The sector is at an inflection point and an opportune time for us to reach out to our customers with attractive offers. Life Republic is a fully integrated township project with ready state-of-the-art infrastructure and amenities making it a landmark destination in western Pune. We are delighted to welcome all our valued customers to experience the vibrant community being built around the core values of creativity and sustainability, and capitalize on the attractive prices and offers at 'The Great Year End Sale'. "
About Kolte-Patil Developers Limited
Kolte-Patil Developers Ltd., incorporated in 1991, is a leading real estate company with dominant presence in the Pune residential market. Kolte-Patil is a trusted name with a reputation for high quality standards, design uniqueness, transparency and the delivery of projects in a timely manner. The company has developed and constructed over 50 projects including residential complexes, commercial complexes and IT Parks covering a saleable area of ~15 million square feet across Pune and Bengaluru.
Kolte-Patil markets its projects under two brands: 'Kolte-Patil' (addressing the mid-income segment) and '24K' (addressing the premium luxury segment). The Company has executed projects in multiple segments – standalone residential buildings and integrated townships. Several of the company's projects have been certified by the Indian Green Building Council (IGBC).
Consolidating its leadership position in Pune, the company forayed into the Mumbai market in 2013 focusing on low capital intensive society re-development projects.
The Company's long-term bank debt and non-convertible debentures have been rated 'A+ / Stable' by CRISIL, the highest rating accorded by CRISIL to any publicly listed residential real estate player in India.
NCR Sees One Of The Largest Delivery Of Ready To Possession Flats In 2018: Mahagun India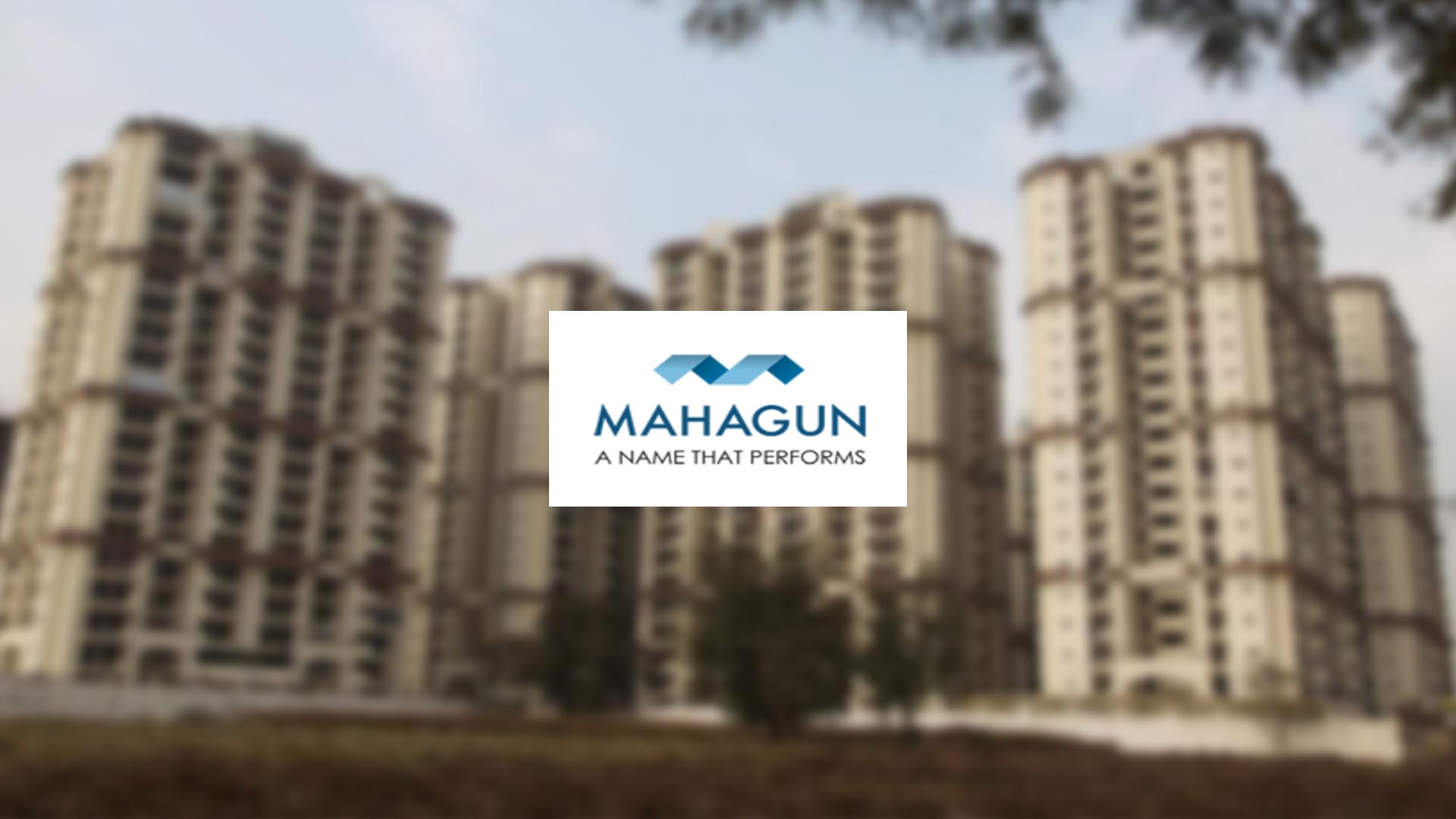 A leading real estate developer, Mahagun India plans to deliver a staggering 2300 units by the end of this financial year. The realty major relentlessly seek after the principle "We Deliver What We Commit" and owe the exceptional results to the same. The respective flats will be made available from the three projects of Mahagun India. Which are Mahagun Puram located in Ghaziabad, Mahagun Moderne in Noida and Mahagun MyWoods in Greater Noida West.
Mahagun has outshined the others and emerged as one of the key players in real estate construction and development in India, solely obligated to the absolute commitment, innovation and the expertise gained over the time. One of the three projects, the Mahagun Moderne has won the "Environment friendly project – Residential" award and the "Integrated Township of North" award in 2014. This showcases the strength and commitment that the company applies in each of its projects with a promise of delivering the best.
In their commitment to the national mission of providing homes to millions of people, Mahagun India has strived to provide value for money to customer, by timely delivery of products at best quality and reasonable prices.
Also adding to this success is the strategy that Mahagun group has put in play. They have provided many offers in the form of modular kitchen, wardrobe in all bedrooms, free first transfer, free maintenance for one year, free parking, zero bank loan processing fees. These offers are available in many of its projects including Mahagun MyWoods, in Greater Noida.
The realty group has successfully completed and handed over all its projects well before its stipulated time. Their sincere efforts and dedication towards their commitment has made the company synonymous with utter transparency in all its operations coupled with timely delivery. Therefore, this adherence towards all statutory regulations and guidelines has won them several accolades as well as the prestigious ISO 9001:2008 Certification.
"Our prime focus has always been the deliveries. All our current projects are RERA certified and are to be timely delivered as all sites are seeing construction in full fledge. We plan to deliver more units in coming times because real estate will pick up the pace only when the developers start delivering. Possession is the only key, which will inspire the buyers to regain the trust and confidence in their developers."says, Dhiraj Jain, Director, Mahagun India.