Tamil Nadu RERA Makes The Unregistered Housing Projects Fall In Line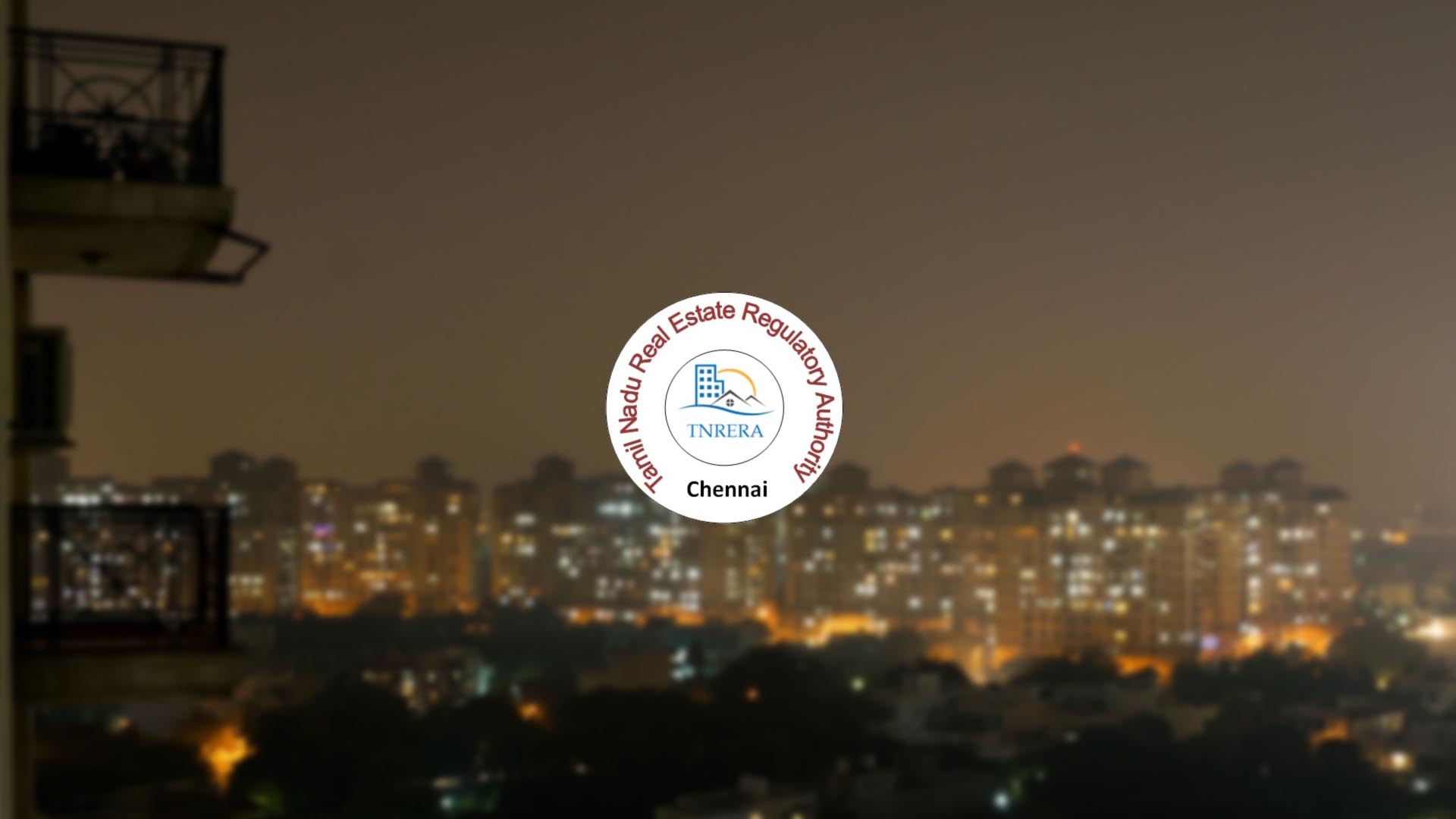 The Tamil Nadu Real Estate Regulatory Authority (TNRERA) has started making the unregistered projects fall in line. ambitious Real Estate Act, 2016. Hence bringing the developers under the regulation of the ambitious Real Estate Act, 2016 for a greater transparency and accountability in the real estate sector.
The significantly changing entity in this scenario are the banks, who have ceased the loaning process to the projects which have not been listed under the Real Estate Regulatory Authority (RERA). As the absence of RERA clearance for a housing project prevents them from lending to both developers and buyers.
Under the RERA act, the developers are obligated to ensure their 70% of the project funds in a dedicated bank account. It is the disbursement of loans, that is bothering the banks as under the prescribed RERA laws, their credit is no longer protected. Therefore, for safety banks sought additional guarantee on personal properties of promoters while lending out loans to a few real estate developers.
As the civic body does not have a provision for completion certificate, the developers have decided to register with TNRERA on their housing projects, without which their projects will not be eligible for housing loans. A definitive check should be made by the buyers ensuring that developers are TNRERA-accredited, before any kind of purchases. This includes all types of real estate project – both ongoing and future, that involves land exceeding 500sqm or a specific number of eight apartments.
These projects can continue unless the developer has registered with the authority. Registration procedure ensures a validity of five years followed by proper timely renewals with the authority. All the details of the projects will be displayed on the TNRERA portal with names, addresses and the registration numbers. The authority has the power to revoke the licenses as this has brought a change in a large unregulated sector.
The Act would also help in building the confidence of the consumers, providing an equal opportunity for them. With RERA in place and the infrastructure status been accorded to the affordable housing sector, foreign investors are also looking at the Indian real estate market with huge investment options in mind.