Post Government Punches, Now Its Time For The Brokers To Punch Real Estate Developers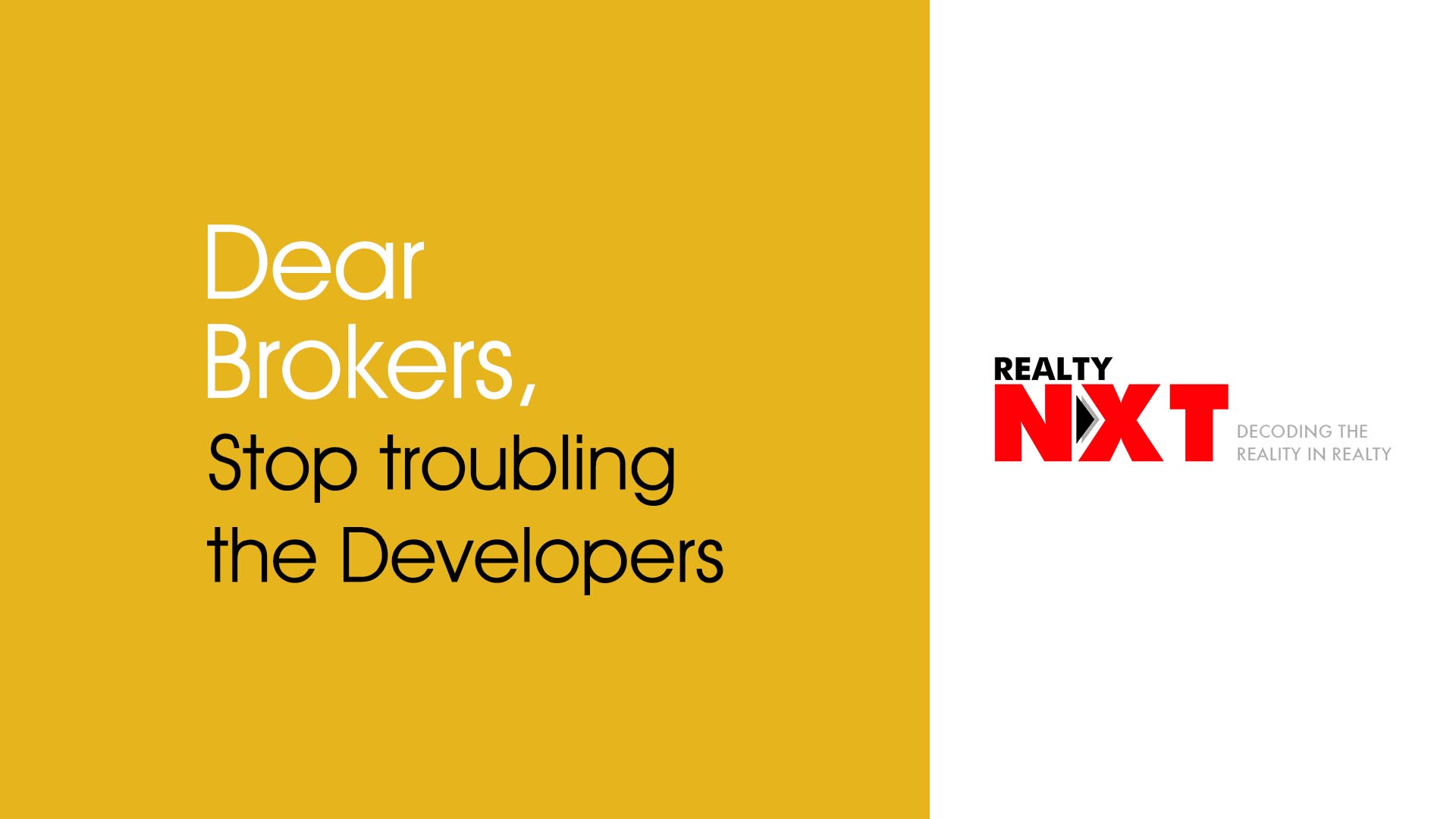 The year 2017 has not been good for Real Estate, but this is not the story we want to narrate here. Government in its attempt to bring transparency in realty sector, has done all it could. Those watching closely can certainly predict a bright future for the people, who are in for a long run. But future can only exist, if the developers are able to sustain these turbulent waters for some more time from here on. GST, Demonetization, RERA and probable news of taxation on unsold inventory has not turn out to be good. But amidst of all, the most affecting factor is the 'perception' of realty sector taking a hit and hence creating a fear of market escalation. In this anticipation, we have witnessed a slump phase for the maximum part of the year. For a city like Mumbai, though there was a reduction in the real estate prices, some places have managed to maintain the cash flow. Marginally or significantly, all depending upon the position of the developer.
What really alarming in this similar phase is rise of the brokers segment at many places and their tactics to worsen the situation by taking undue advantage of developers with distress properties. In past this segment has always played a crucial role, working hand in hand, with the developer fraternity. Until a phase arrived, where web aggregators like, Housing.com almost announced the demise of the segment in India, to this new resurging part, has been a roller coaster ride. What this segment is not realizing that they exist because of these developers and not vice versa and, now in this new endeavour, they have intentionally or unintentionally have declared a war against the developers.
On one hand all the developers are busy getting their approvals in place and their respective teams busy convincing the customers on why their prices are right. But on the other hand, these brokers themselves have started a full blown blitz of word of mouth with customers convincing them about the bad times and realty prices have dropped. They also don't want developers to be trusted but want themselves to be trusted instead, so as to extract maximum leads with minimum expenses, showcasing discounted rates of already discounted inventories. Creating negative buzz for the whole industry and giving false hopes to the customers, that prices would fall, eventually getting them to book houses and properties. As of now, their motives would be solved but in the long run, due to the heavy discount offered by the developers, it would eventually compromise them on the quality. Thus making no money and eventually customers ending up with a dream home, nowhere closer to their dreams.
This is not just affecting the industry and the real estate developers they are associated with, but also with the customers who are involved. Here are few screenshots received by us from one such broking firm, which has made some good buzz for itself, ensuring a great quantum of lead generation. They probably might have been sitting with database of home seekers, just for the sake of few short term gains. Eventually these tactics might not help them in surviving. The surety of their existence in the market is not at all probable. But the Industry and the developers in majority, trying to play a fair game, honestly working towards delivering the dream homes to their customers are at big loss.Now is the time, when the industry needs to stay united and give mandates to all its fraternity members so that they can show resilience. Eventually no one will benefit out of it, in a long run. So we at REALTY NXT, condemn such practices and wishes the developers to come out with a mandate where such practices must be avoided.