Real Estate Giants Opens The FOAID 2017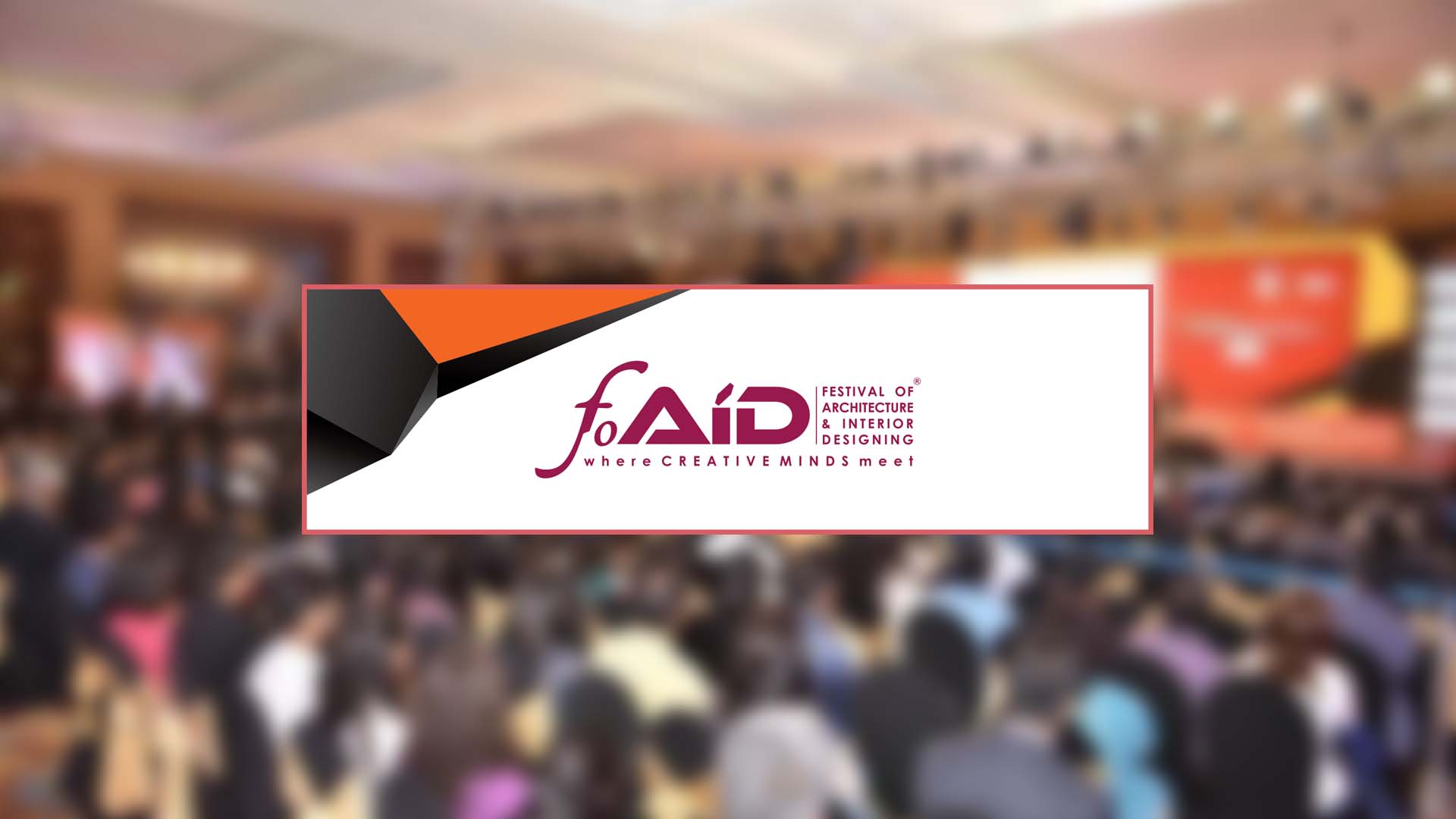 Set to recognize outstanding work in the world of design and architecture, FOAID aims to create a benchmark where the stalwarts & the future designers share a common platform. Festival of Architecture & Interior Design (FOAID) is a festival of creative minds to meet & discuss the new facets of the design fraternity. In a fast growing field of architecture, FOAID dedicates exceptional explorations at the new horizon of the design industry for a better future.
This year, the two-day festival will hold a gathering of thousands of design professionals and registered delegates from across the country. Following the previous year, this time the main event, Design Arena, will be held on a grander scale. Design Arena is a unique concept where the peers from the industry and the leading product suppliers come together to discover the latest trends of Design.
A staggering 30,000 sqft of Design Arena is ready to display the latest work by the design giants. An additional plus is the presentation of the innovative products by leading brands. In accordance with the recent developments, this festival initiates from 1 December. The main highlight being the inauguration at The Lalit, Mumbai. It will be followed by a Keynote and a Special address by two distinguished guests, Mr. Niranjan Hiranandani of Hiranandani Developers and Mr. Boman Irani of Rustomjee Developers respectively.
This event is not only important for the professionals but also for the young entrepreneurs as well as the students, who wants to pursue a career in design and architecture. The informative session at the Design Arena, will provide the audience with an inside glimpse of the designing game and will inspire them to innovate and implement the creative ideas in their lives. Even the students will get to share the stage with the respected architects and designer by displaying their projects.
More and more initiatives are being taken every year to encourage the profession of architecture and design.  One such great initiative taken this year is the addressing by Mr. Niranjan Hiranandani and Mr. Boman Irani. They will be providing valuable insights on real estate sector on the first day of the FOAID.  This enriching experience will commence the celebration of the glory of Indian Architecture & Design.