Realty Nxt Interviews, Mr.Tejas Vyas, Director Oyster Living at CREDAI MCHI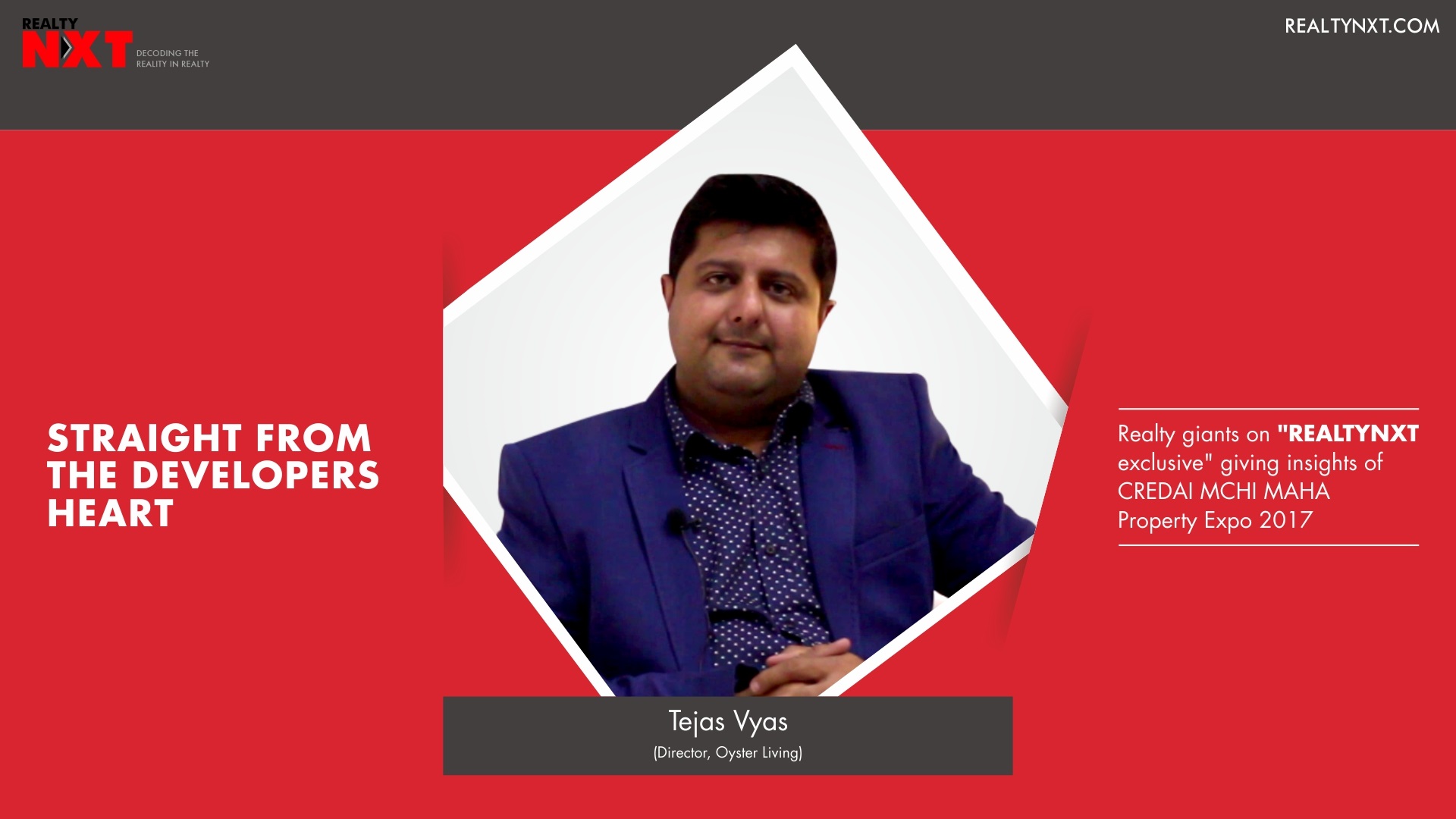 RealtyNXT brings you an exclusive interview with Mr. Tejas Vyas, Director Oyster Living at the CREDAI-MCHI Maha Property EXPO 2017. Talking about the significance of the Expo, he lists the achievements that the CREDAI-MCHI has been able to accomplish in a short span.
He explains the affordable housing and its importance that has set Oyster Living apart from the others. This affordability of Oyster Living has brought the masses amongst the few privilege consumers, who can easily afford a house. He commends the endurance that the real estate sector has shown in the recent hard times. According to him this is the time that the industry must start reaping the benefits of that endurance, as the market is again on the rise.
On the question of GST and RERA, he points out to a positive change that has been brought up in the market. Now the customers are more informative on the prices and the details of the transaction, hence making the developers more transparent.
In his thoughts over the importance of such EXPOs, he presses for the need for more of these property shows like CREDAI-MCHI. Because customers have started visiting such shows in huge numbers for a better search. More than 50,000 people have visited the Expo with 100 developers and 15-20 Housing Finance Companies, making it one of the greatest interfaces for the real estate industry.