Realty Nxt Interviews, with Mrs. Sonal Shah, President CREDAI-MCHI WOMEN'S WING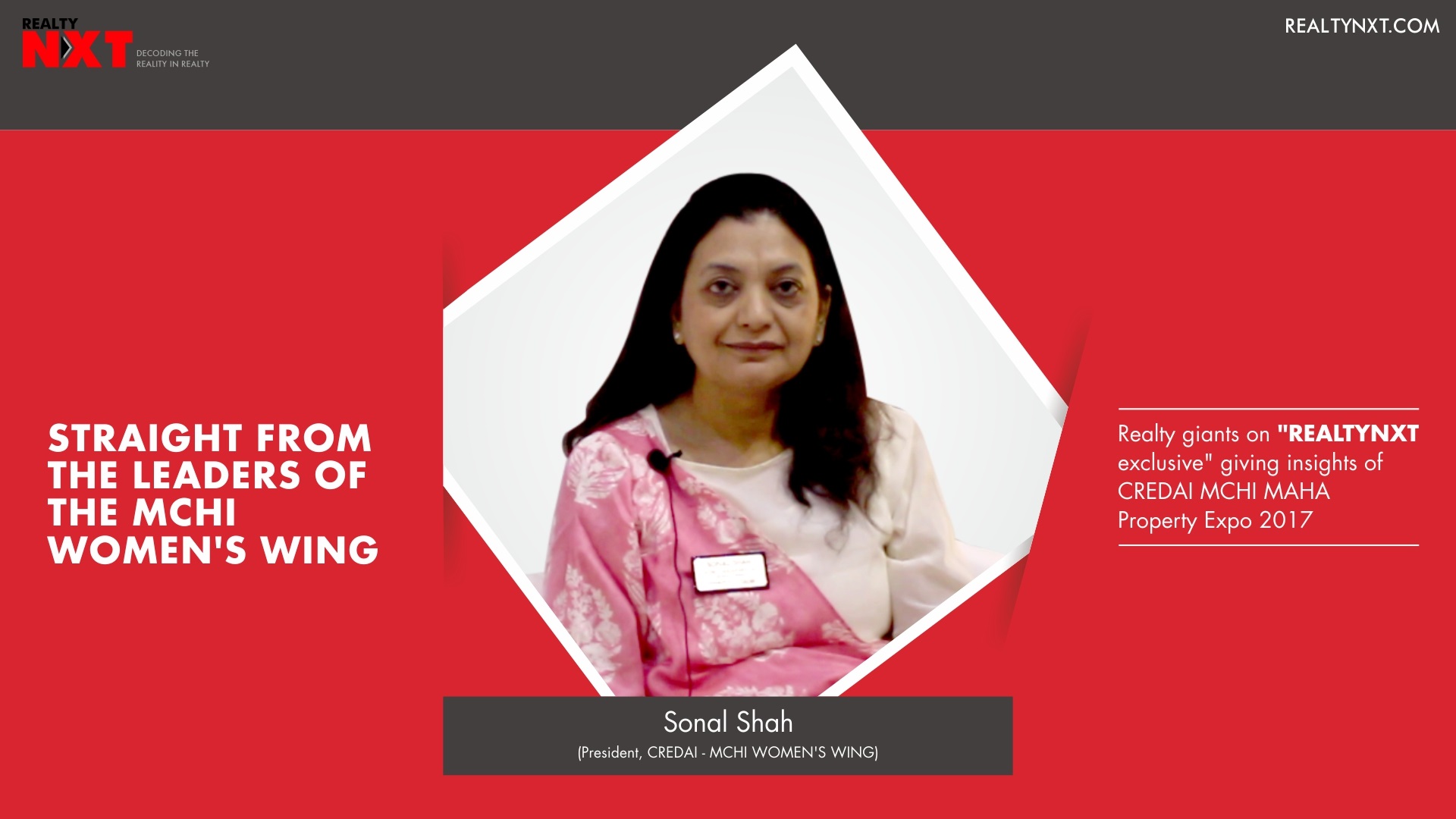 RealtyNXT brings you an exclusive interview with Mrs. Sonal Shah, President CREDAI-MCHI WOMEN'S WING, at the EXPO 2017. She dwells on various factors behind the formation of the Women's Wing at CREDAI-MCHI. She emphasises on the main aspect being the drive that has taken over the nation, the 'Women Empowerment', which has now followed into the real estate sector. According to her, the major step taken by the CREDAI-MCHI's main body was the providing of CSR Portfolio to the women's wing.
Being informative on the three major initiatives taken by their members, she tells us about the Educational Scholarships, that are being awarded in the study course in real estate. Health Camps for the on-site labourers are next on their list, as they are among the main factors, contributing to the real estate sector's progress. Lastly she focusses on the Skill India program by the Indian government, which are on-site development programs held for to honing the various skills of the labourers in the construction sector. She proudly reveals the rising numbers of participants, trained under this program, and is hopeful that more developers will come forward and contribute to the cause.
For the future plans, she is hopeful that the government will provide some help in the Labour Housing initiative, that they are planning upon. According to her that there is need for the betterment of labourers, specifically on the levels of housing and sanitation.