How To Use Google Adwords For Real Estate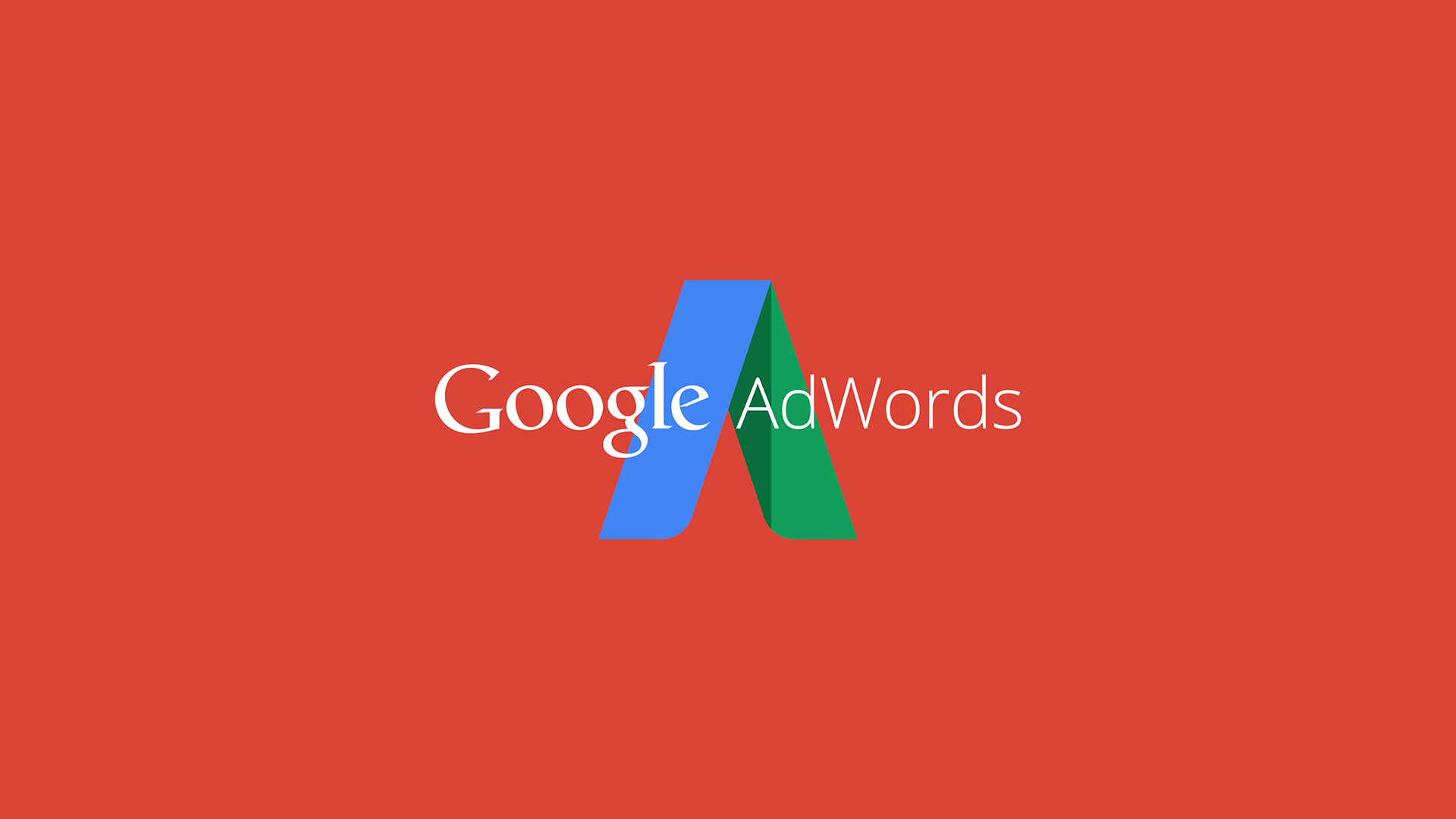 Creating a Google AdWords account is quite easy for PPC marketing. The link takes you where you need to start and will not cost you unless you place ads and get clicks. The main problem with the real estate agents who do not find PPC very great is that they begin without any real plan for success.
The logical approach is definitely where you set up an account and campaigns. However, this should not be done unless you have your website and lead generation ready. It is best to start this at the tail end of the process and work backward. You will surely get immediate clicks on your website visitors who find what they seek, and real qualified leads.
The Landing Page
You should never link your ads to the website home page. It is not going to get you any leads and in turn, it is going to hurt your ad quality score on Google. Finally increasing your CPC, cost per click.
Never stop creating content for your website. Nonetheless, start generating content around tightly focused topics. If you are aiming for a particular area, for example, Godbhunder Road in Thane; then create content with some very specific information about this neighborhood, what makes it desirable to buyers, and why you're the agent to contact. You're working the title as your keyword phrase as well. In order to get potential buyers, you will set up the phrase in the Google AdWords.
The CTA – Call To Action
Getting traffic to your page is one thing and getting them to provide their contact information completely differently. They should get something in return for giving their contact details like a pdf is mailed to their address regarding properties sold in the past decade in this area.
We ask them to take action and we are telling them what has sold and for how much will give them a leg up in negotiations. The idea is to show them that they will get something in return for their contact details. This also assures you that they are potential buyers.
This is will give you an advantage over your competitors with AdWords. We're creating a destination specific to their question and search, and then offering them valuable upgraded information for their contact info.
Now comes the Ad
Now that we have a landing page for our ad, people will click and come to the page with the information they are looking for. Google tracks their time on site and clicks activity, so Google will know that they are happy as well.
The special report offer is our call-to-action, and it's how we'll generate the buyer lead.  They find what they want, read all about it, and see a valuable extra report that will give them sold property information for the area.
Business Owners Handling Your Own Social Media: It Is A Waste Of Time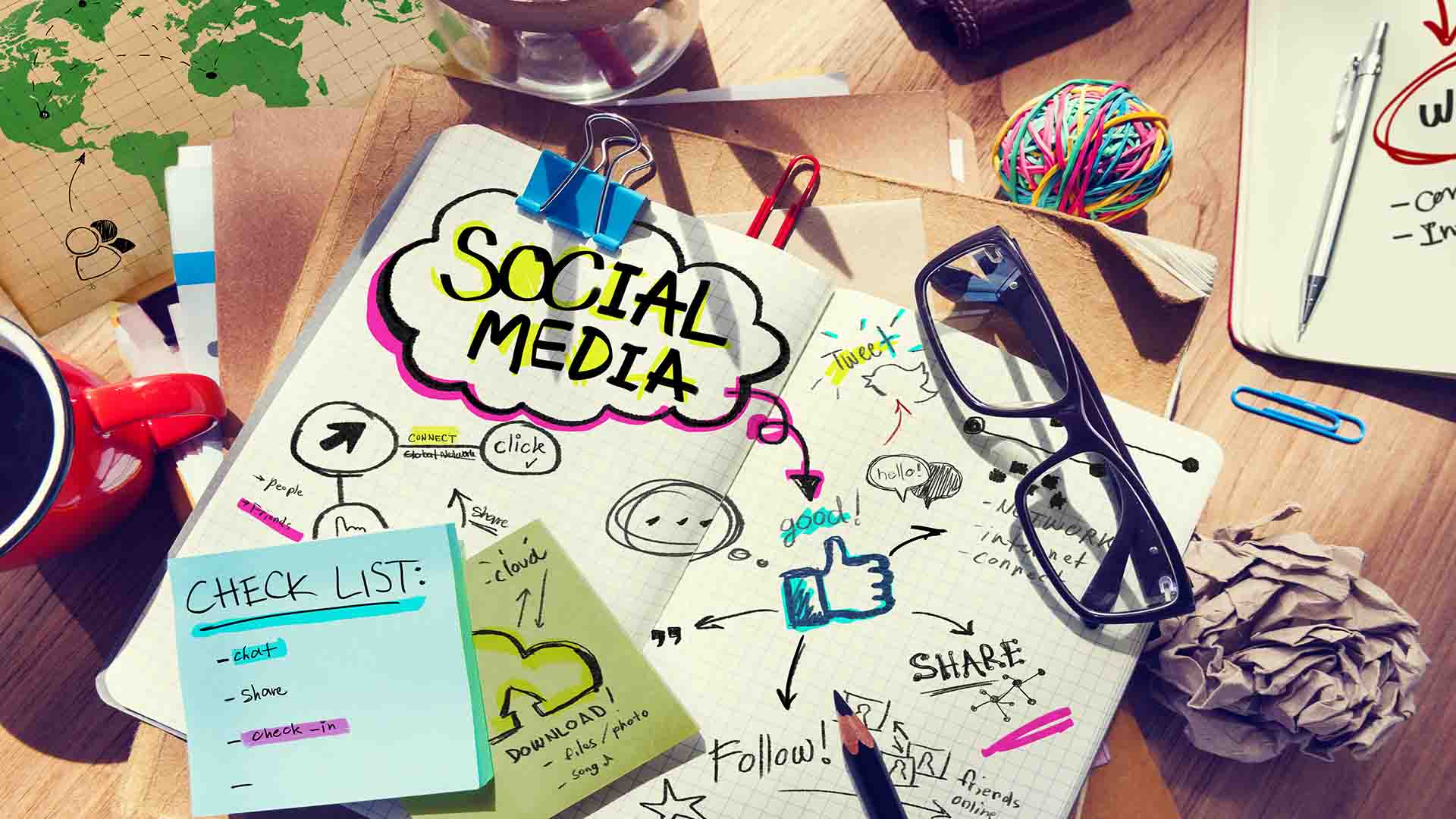 Owning a company and ensuring the speedy growth of the same in every way possible makes you a good leader. With the changing times, the need to have a strong online presence for your businesses has led to many people spending huge amounts of time in the online space. It's good to have a presence on all the online platforms but spending too much time on it is unnecessary. Growing a successful business requires a lot of time and it would be smart to invest all your time in doing so.
Social Media Reach
Everyone is on social media which includes your target audience making it your top priority. Social media statistics reveal that platforms like Facebook, Twitter, Instagram, LinkedIn, Snapchat and others is huge and continuing to grow. According to eMarketer about 2.65 billion people worldwide (constitutes 72 % of the total internet users) are predicted to use social media at least once every month.
Also, Global Web Index revealed that in 2017, digital users on an average were spending two hours and fifteen minutes every day on chatting and social media networks. MediaKix has listed the average minutes of social media usage by an individual on each platform like:
• YouTube: 40 minutes a day
• Facebook: 35 minutes a day
• Instagram: 15 minutes a day
• Twitter: 1 minute a day
• Snapchat: 25 minutes a day
Hence, it is only ideal to use social media platforms in order to reach out to the masses in an effective manner. So you need a professional overseeing this aspect of your marketing as it is the most cost-effective option in comparison to the per-hour value of your time. You can use that time to interact with your clients face-to-face or via phone calls.
With various apps available to do the job of posting on your behalf, take help from your virtual assistant for a better deal instead. The most important aspect here is to revert to queries, calls or messages right away in order to convert your prospective clients. This will ensure you have used your time appropriately with cost-effective measures for the larger good for your business.
Social Media Approach
Here, we have listed each platform and the approach required to make an effective online presence for your target audience.
Facebook
This online platform has a format wherein you can create a business page so create the same using the help of a social marketing representative or an assistant. Also, all the queries and messages should be turned into an appointment for them to meet you directly or otherwise to convert it into a client.
Twitter
According the social media statistics showed above Twitter is dead, as no one is using Twitter anymore. So just create a basic profile and do all the communications or cross-promotions on other platforms to not lose out on reaching your target audience. It is necessary as there might be a small pool of potential clients on this platform that you don't want to leave out.
Instagram
Instagram being a medium developed to post pictures as their format will be really helpful in giving virtual tours to your clients. But being the deciding authority you have to understand the type of business and the approach of reaching out to the audience through this platform. Again a social media expert can help you in effectively reaching out to potential clients.
YouTube
Videos are the most effective way to send your message across without the message being lost. So YouTube is touted as the most efficient social media platform currently. The phrase 'people buy people' is very true in this sense as the videos with a human touch, enable the dissemination of your message, fruitfully. And especially in the real estate business the house tours can be given in the form of a video and give them a clear idea of what they are going to expect.
LinkedIn
The approach to have when it comes to LinkedIn is very formal in sync with the format of the platform. And as a professional, it is very important to put up a quality profile to make an impact not just with prospective clients but also to have a formal voice in the business dialogue. Here you have the opportunity to showcase your skills and abilities, your education background, places you have worked, awards you have received, etc.
Apart from that, you will also have a list of testimonials from people you know professionally to add to the profile. Don't forget to write testimonials for others on this platform as well.
The main agenda is to be represented on all the platforms properly. And this all can be done without you wasting your precious time.
SEO Know-How For Real Estate Websites To Excel The Search Engines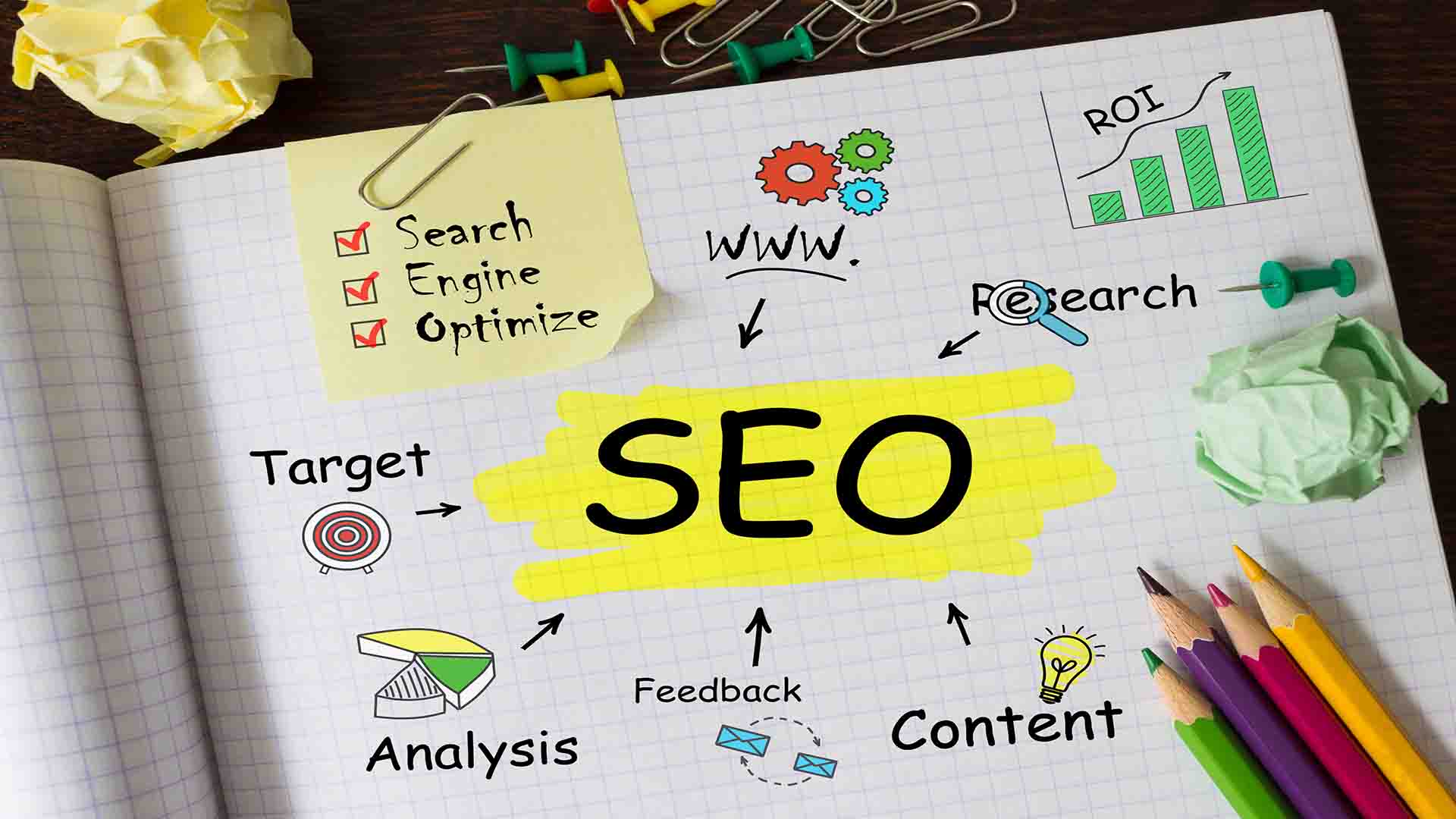 Online presence is important for a real estate investor to make the maximum out of the market. Although the offline advertising has always been playing an important marketing avenue for real estate investors to find great deals and get their properties sold.  These comprises of ads in community newspapers, direct mail campaigns, TV spots, local and regional radio. They have all proven to be effective ways to find motivated sellers and promote property listings.

But for an efficient business functioning, the properties have to be noticed by the masses so the investor has to make a full fledge presence on the internet. A well designed, full researched website needs to be created by the investor, in order to reach the right audience.

Search Engine Optimization (SEO) is an important concept for real estate investors to grasp. Search engine optimization basically facilitates the locating of website on Google and other search engines. For a proper optimization, a search engine requires some major details like, website domain name (URL), images and videos to be incorporated as a site content, title and headers, and the links to be connected. Now the investors can use few specific SEO hacks that can boost their digital presence in the lesser time.

Prime task is to outline the investment properties and businesses by the efficient pages and blogs. This implies that the original content is what is required for a SEO success, eventually bringing the website up in the ranking. A steady stream of original content is responsible to provide a comprehensive study regarding the products on the website and how the consumers can further contact and commit a sale. The expertise on the real estate sector can be used to list exclusive properties on a professional website, which will create a great avenue and further help the consumers to buy and rent the properties.

Keywords play a vital role in creating a powerful SEO online content. These highly searched keywords are important in shifting up the ranks at the search engine results pages over the long haul. Keyword implementation is both an art and science, it can definitely get the website up to the top page on a search engine.  The mix of keywords that were helpful once, can now be used again and again on the site to get numerous pages to rank well in search.

The popular platforms and individuals in the similar field can also get the word out about the relative business and properties. So it requires a more proactive approach by emailing a contact and convincing them to allow you to join their podcast or write a blog entry for their website. The connection with these types of people or platforms with large networks/audiences can help to establish the brand in the area and garner more attention for investment properties.

The well-known social networks such as Twitter, Facebook and LinkedIn, can have a huge effect on how a brand's websites are found in search engines, and they actually play a big role in their SEO efforts as well.

As all of the digital content are now indexed by Google, so as soon as some of this content is shared in a post, this could result as one of the first results in Google for that term or phrase.  

The email system may not directly relate to the world of SEO, but it does have an impact on the click-through rate. As the number of times the recipients click on links in the given emails, he gets directed back to the investor's website — which, in turn, affects the relative search engine standing.

The investor must link the popular, reputable websites to their online content to boost the SEO ranking in Google. The search engine optimization that everybody should abide by is the white hat SEO, which relates to the posting of original content. Then there is another kind of optimization, which deals in buying website clicks from shady sites, the black hat SEO, these can actually penalized by the Google and other major search engine. Linking a lot to the reputable sources is one of the white hat tactic that will aid the investor's effort in getting their pages found online.

A major necessity for an active website is the mobile friendly nature. The site should look just as crisp-easy to read and use on smartphones to tablets as it is on desktop. Effort should be put into setting up a responsive site.

There are many good site providers present online that offer prepared responsive mechanism that are easy to modify with unique content, contact information, branding visuals and other core details that can get the website new business and help them access climb the standard search ladder.
E-Newsletter: Measures To Avoid Trash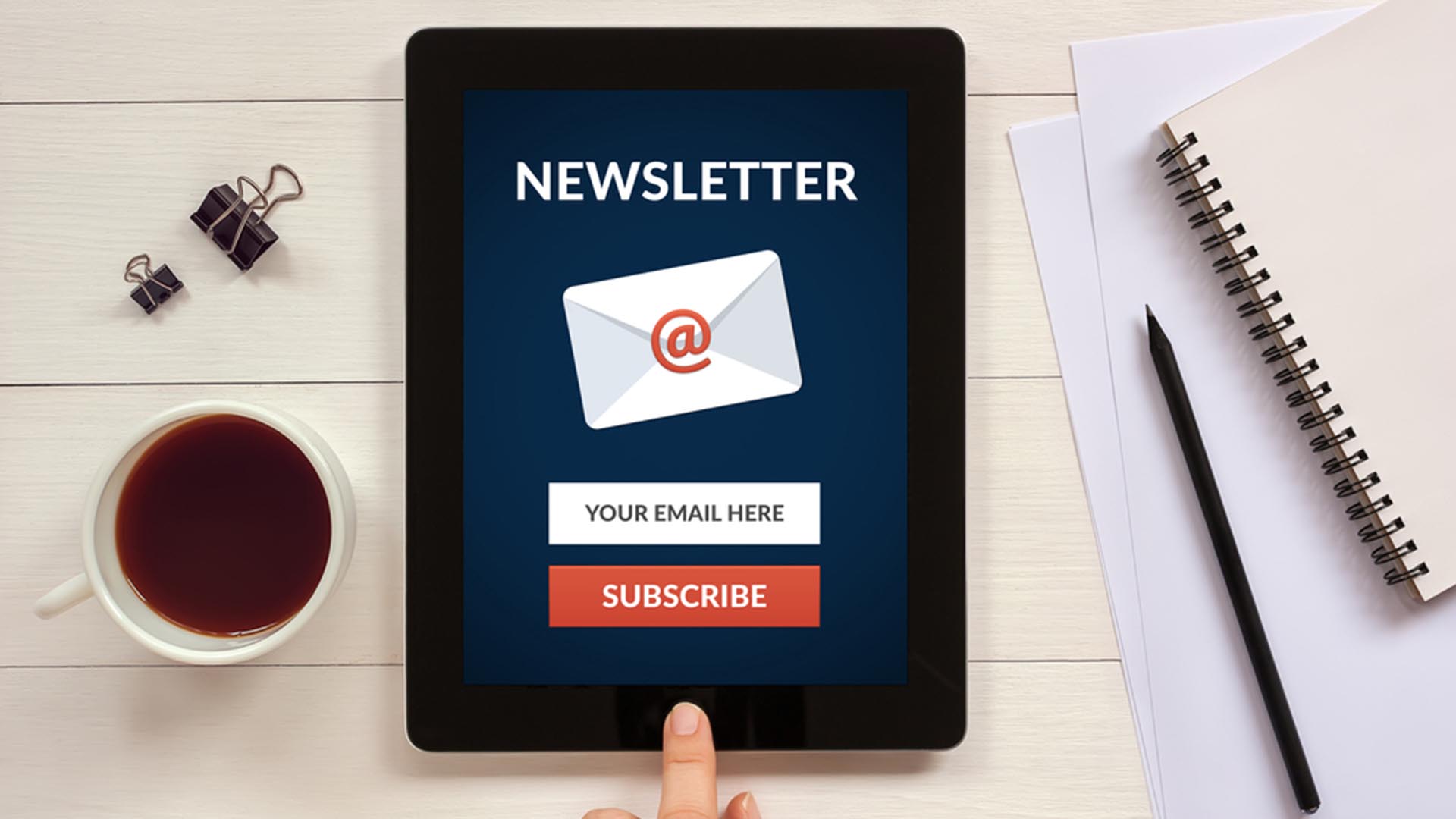 As more and more realtors are turning to the email marketing strategy, the E-newsletters are turning into an immensely valuable way for businesses to reach and engage with clients. But a problem that arises at the receiving end is the crowded inbox, due to which the newsletters has been seeing the trash instead of reaching the client's inbox. The realtors are trying different ways to breach the jammed inboxes.

Another aspect that the realtors have to keep in mind is that as a brand, they don't cross the borders and boundaries of spamming. The experts have pointed out some of the attributes that mark importance in this online communication system such as headlines, content and subject line.  The basic question that the experts want the realtors to think upon before sending the email is the core reason, properly aligned with the content, behind dispatching the email and prioritizing its content based on action. In any case of doubt, the email must be scrapped.

One of the biggest reasons that the many real estate groups have built a successful weekly newsletter is the brand continuity. The uniqueness of a newsletter plays an important part in making it a success, such as having a different themed header image for different campaign.

As the most of the similar pieces of content gets distributed on many different platforms, a good brand recognition calls for a constant monitoring of the content, about wherever they go or which platform they're on. Many major company newsletters have grown to thousands of subscribers with an excellent percentage of opening rate. The main reason behind this success are the regular featured stories, infographics and GIFs in the newsletter that go along with the creative header.

A new feature that has made the task of putting a newsletter together less arduous is the saving of links throughout the weeks' time. It is estimated that these interesting looking links saved during the browsing Facebook and other sites are able to save a considerable amount of time during the compiling of a newsletter.

Due to adapting to these new techniques, many email marketing companies are sending out twice-monthly newsletters that reaches over lakhs of people with the top percentage opening rate at their successful phase. These marketing companies are also helping real estate professionals to build their own newsletter.  As many agents are just sending newsletters to their contacts list and don't even have a dedicated email newsletter list.

Continuity being the key feature in a newsletter, also the number of stories as well as the video present in the newsletter, plays an important part. The major player in this game, always lead with the best or most provocative story in a straightforward manner. It always has the lead story as the subject of the email, hence following the ideology of, "Better to be clear than clever".

They are successful as they have been able to make the difference between the importance of keeping a subscriber instead of getting a mere click. A "clickbait" headline may have been able to draw subscriber in, but it may not get them to engage with the newsletter.