Jaypee Group Sets Target Of 24000 Flats By 2020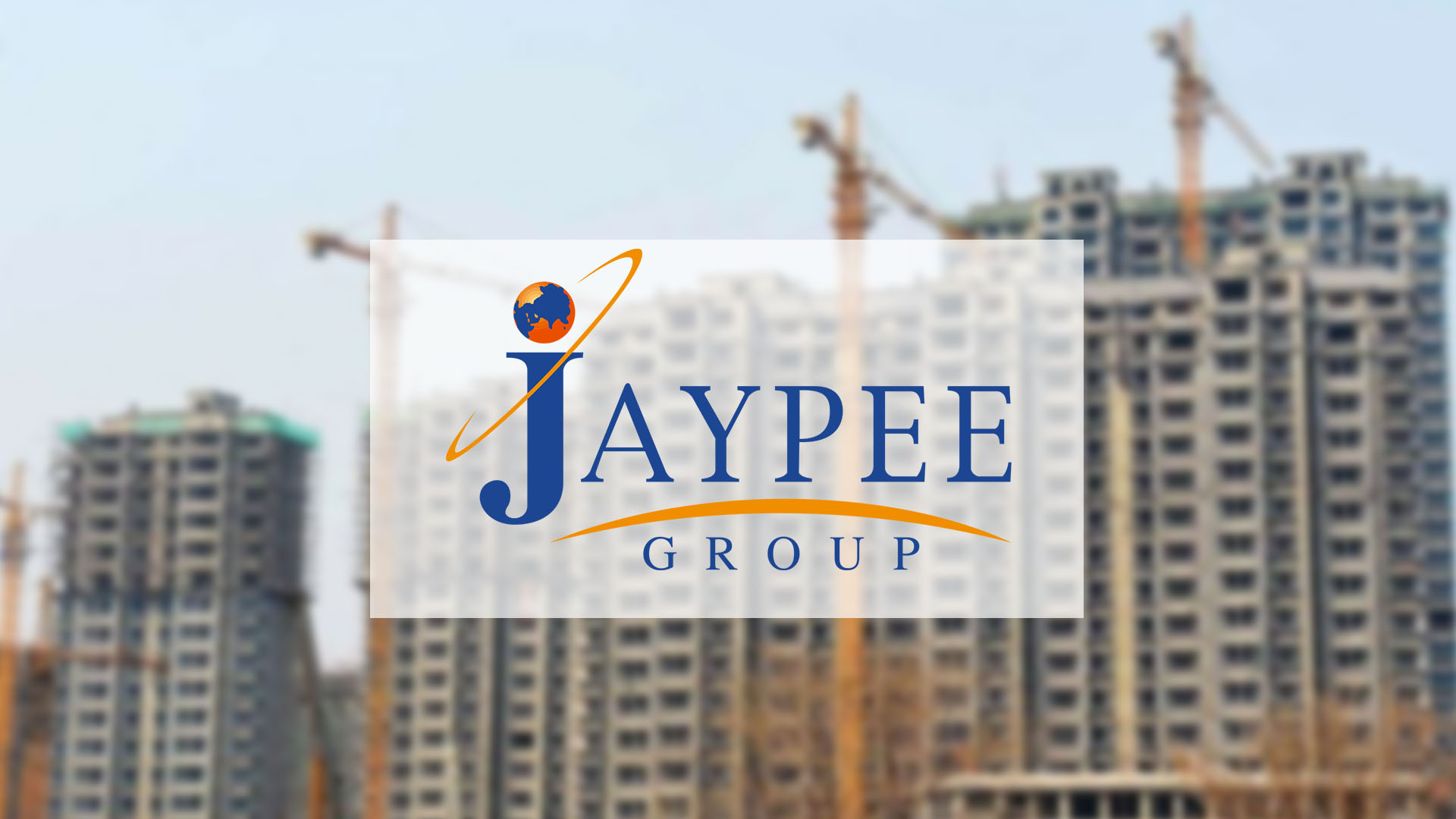 2020 is targeted by the debt-ridden Jaypee group for the completion of pending 24,000 flats in Noida. The construction has been started with a cost of about Rs 8000 crore. Out of this amount, Rs 6000 crore would come from the home buyers and the rest would have to be infused, says the Jaypee advisor Ajit Kumar. Jaypee group started the construction of 32,000 flats in its township at Noida in 2007, out of which 8,000 units have been delivered so far.
These 28,000 units from the total flats were taken up by the Jaypee Infratech, which has already gone into insolvency, while the remaining 4,000 units were with Jaypee group's flagship firm Jaiprakash Associates. Now under the orders of Supreme Court and National Company Law Tribunal (NCLT), Jaypee group intends to complete and deliver all 32,000 units by 2020.
6,300 flats and 1,500 plots have already been delivered by the group, aiming for a target of 5000 units by the June. Applications for 1,500 occupational certificates have been submitted, whereas additional certificates for 3,500 units are in the process.
Jaypee group is in the hold of enough assets, including vacant land parcels, if in case they have to pay all bank dues and a heavy compensation to home buyers for the delays in possession of flats. As the group is investing about Rs 20-30 crore a month on construction by the funds coming from toll collection of Yamuna Expressway and home buyers.
An IDBI Bank-led consortium application was submitted to the National Company Law Tribunal, seeking resolution for Jaypee Infratech under the Insolvency and Bankruptcy Code, later getting a successful admission.
A few months later, an NCLT-appointed Insolvency Resolution Professional (IRP) took over Jaypee Infratech, for the recovery of bad loans. As Jaypee Infratech faced huge protest from home buyers, due to a major delay in the deliveries of the real estate projects.
While handing over the management of Jaypee Infratech to IPR, the court placed a restraining order on its real estate promoters, directors and managing director, barring them from any kind of international travel, without court's prior permission. Solely concerned about the home buyers, the court assumed a non-lenient behavior in this matter.
On September 11, the Supreme Court appointed senior advocate Shekhar Naphade as an external supervisor to assist the proceedings of the IRP, which will submit a resolution plan indicating how to safeguard the interests of home buyers and secured creditors.
On October 27, a public notice was issued by IRP Anuj Jain, seeking applications from entities with regard to the resolution of Jaypee Infratech Limited. Several expression of interest (EOIs) got submitted under it, as the resolution plan needed to be approved by the creditors and the NCLT.
The Yamuna Expressway, connecting Delhi and Agra, is one of the major constructions done by the Jaypee Infratech in the field of road construction and real estate business.
With Lakhs Of Unsold Residential Units, The Real Estate Market To Stay Buyer-Friendly In 2018 Says Report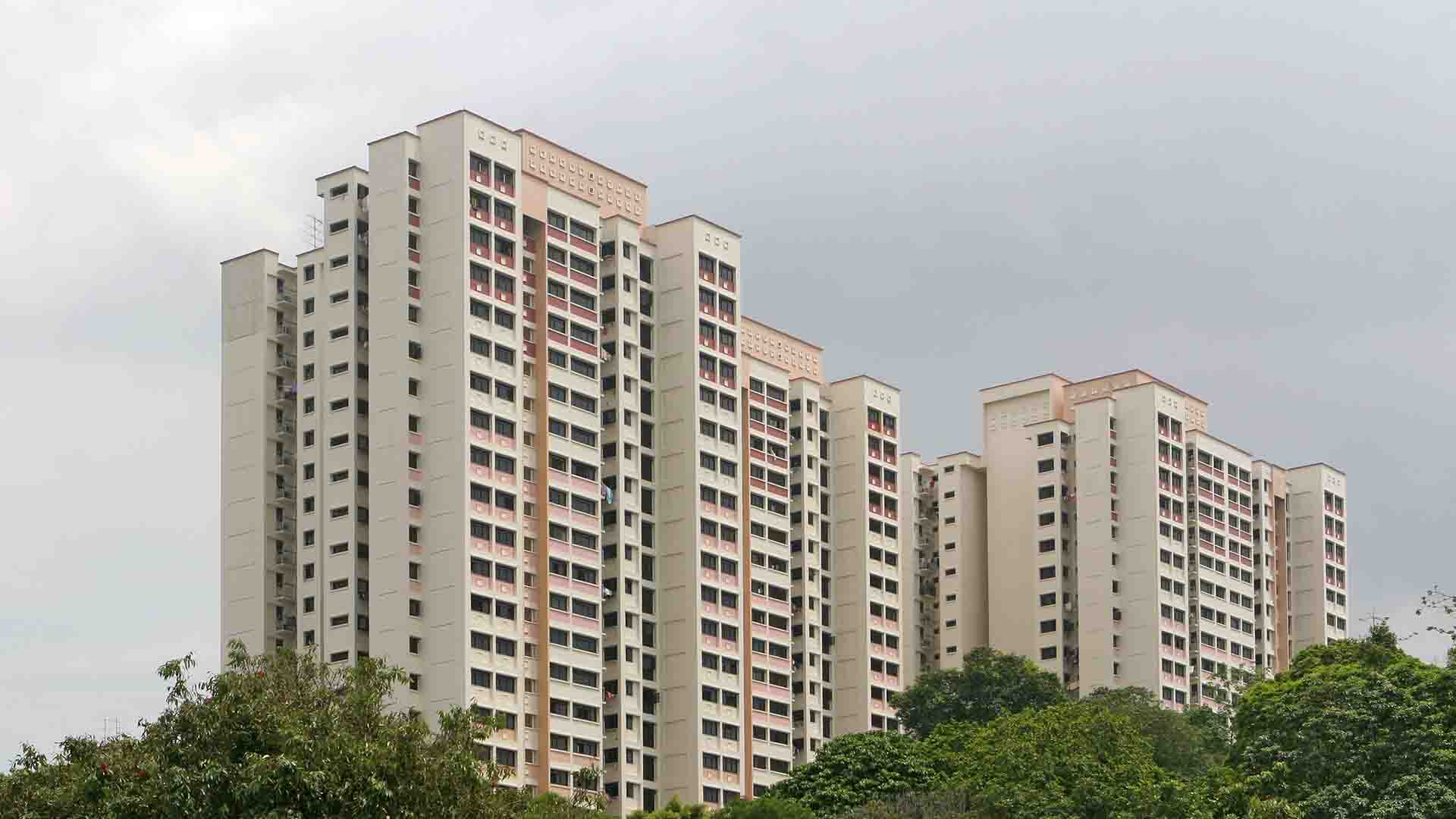 By the end of 2017, over 4.4 lakh housing units across India, a significant amount of unsold inventory will make sure that the capital values across most markets will be buyer friendly to ensure sales velocity, says a report by JLL India.

As per the report the unsold inventory of completed (ready – to – move in) residential units is estimated at 34,700 units in the top cities of India. While Chennai had the highest percentage of completed unsold inventory at close to 20 percent, Delhi-NCR has the highest volume at around 150,654 units that remained unsold last year. In the same period, Kolkata had the lowest volume of unsold inventory at approximately 26,000 units.

A significant volume of unsold inventory along with a slowdown in launches across the markets will definitely see more unsold inventory to get absorbed in the next few quarters. The report also noted that capital values remain stable with a downward bias across most markets making it buyer favourable.

Almost 90,000 unsold units in Noida-Greater Noida

Mostly in under-construction projects, NOIDA and Greater NOIDA together contributed to nearly 60% of the total unsold inventory. Delhi-NCR has the highest volume of unsold inventory of 150,654 units spread across the perimeter of Delhi, Gurgaon, Ghaziabad, Faridabad, Noida and Greater Noida. With its turbulent past end, users are circumspect in making their purchases. At present most of the sales happen closer to the completion, thus leaving only a minimum percentage of completed unsold inventory.

Ramesh Nair, CEO & Country Head, JLL India said, "The residential market has been on a wait and watch mode for some time on account of many structural changes that have happened. The sector has witnessed changes like RERA, Demonetisation, and GST from the beginning of 2016, impact of which is not completely known. These have also led to a general slowdown in overall construction activities. On the flip side, demand too has been slow on account of these changes. We expect sales velocity to start picking pace in the second half of the year mostly on account of stable prices making entry attractive."

A highest percentage of completed unsold inventory in Chennai

Chennai saw the highest volume of unsold inventory, close to 42,500 units of which nearly 8,500 units are in ready to move in conditions. This is exerting pressure on the market to keep its capital values end user-friendly to attain sales velocity. A close look on the data depicts that most of the unsold inventory is in locations that were impacted in the deluge of December 2015. Nonetheless, the city has seen the strong trend in the uptake of commercial office space in the last few quarters indicating a healthy future trend. If this trend remains strong then uptake in the residential sector is just a matter of time.

70,000 unsold units of which close to 10,000 are ready residential units in Bengaluru

With a strong and stable economic condition, Bengaluru has recorded nearly 70,000 units which have seen an influx of new launches in the last few quarters of 2017. Over 20,000 new units were launched in 2017. The city has a large market scale and is driven by end-users. The unsold inventory is from peripheral locations projects or from developers who do not have a strong track record. Only time with tell if users enter the market before the enforcement of RERA as details are still being worked of Karnataka RERA.

Only 163 completed units remained unsold in 2017 for Thane

With approximately 12,500 units almost entirely in under construction, Thane saw the lowest volume of unsold inventory of 163 units. With an upgrade in the social infrastructure, ease of commute and good quality construction the city has been witnessing strong traction amongst end users. Navi Mumbai on recorded over 24,000 unsold units of which over approximately 2,654 are in completed projects. Mumbai markets see sales velocity pick up closer to completion. Mumbai city has recorded close to 50,000 unsold units mostly in the under construction projects.

Unsold inventory of 36,000 for Pune

Out of the total 36000 unsold units, only 500 units were found completed and unsold. Pune has emerged as a sturdy and vibrant residential market and this shows that the when it comes to construction it is growing at a tremendous pace. However, being an end user market, Pune remains largely price sensitive. The unsold inventory lies in peripheral locations projects which are advanced and targeted towards investors.

Hyderabad and Kolkata saw unsold inventories of approximately 28,000 and 26,000 respectively. Hyderabad is seeing strong trends in the office sector, thus builders are hoping it will also pick up the pace in residential construction activities. For the latter, most of the launches are in the newly developed locations of the city of New Town Rajarhat which is an upcoming business location. Kolkata has been a strong investor market, where the majority of the buying is by non- residents.
Bengaluru Based Puravankara Ltd. Enters Goa With 'Adora De Goa', An Integrated Resort District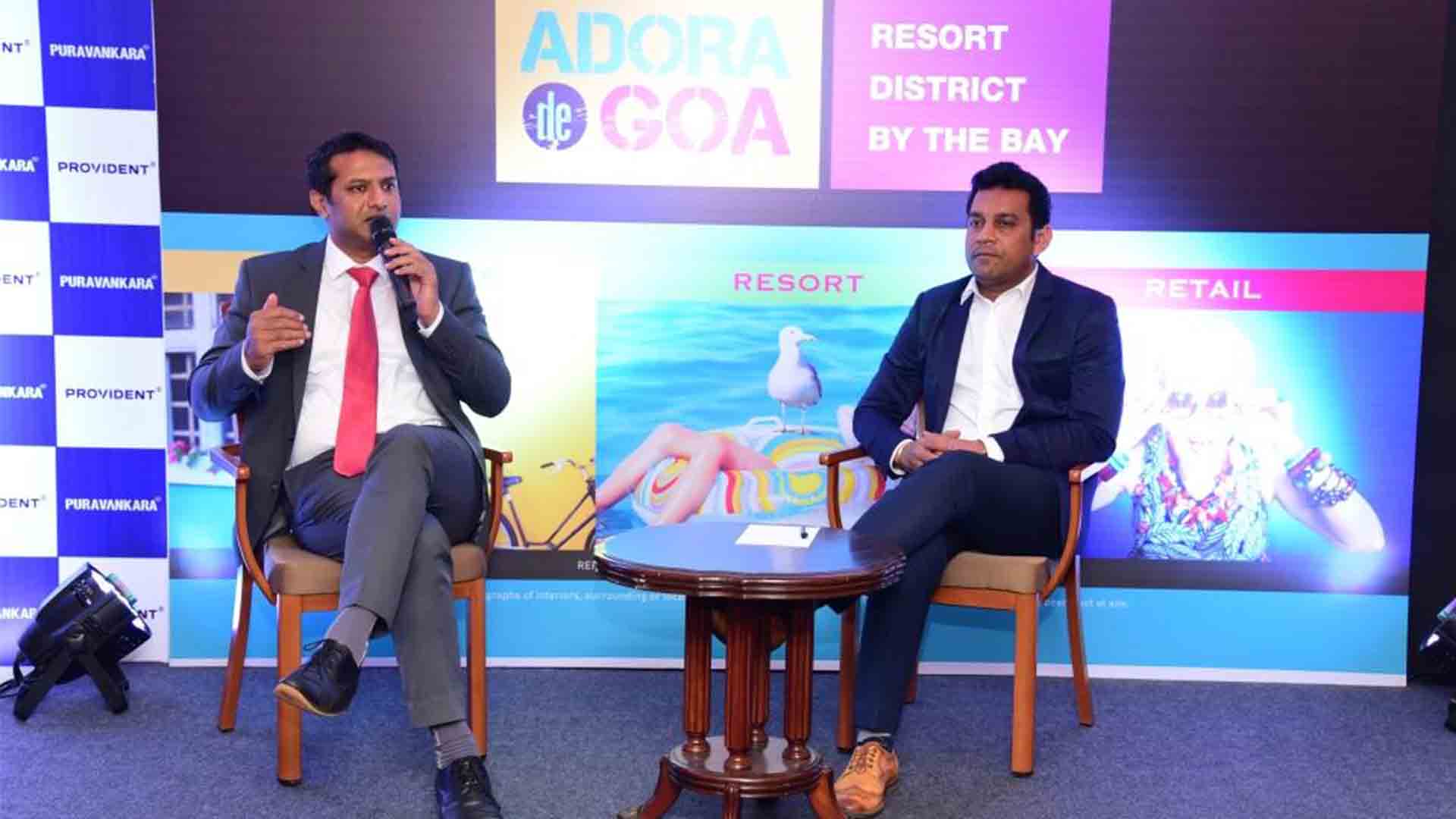 Adora de Goa – Puravankara' s first property in Goa is under its affordable luxury housing arm-Provident Housing Ltd
It is also Puravankara' s first venture into hospitality assets; Adora De Goa is a mixed-use development which includes Residences, a full-fledged Resort and Retail spaces
Located in central Goa and equidistant to both North and South Goa, the project is a 10-minute drive from Goa airport at Dabolim
March 15th, 2018, Goa: Provident Housing, a 100% subsidiary of Puravankara Limited, India's leading residential property developer today announced its grand entry into Goa with the launch of its maiden property 'Adora de Goa'. Located near Dabolim, the near 32-acre land with panoramic ocean view is located strategically in Central Goa, equidistant to both the lively beach destinations of North Goa and tranquil beaches of South Goa.

Provident Housing, a Puravankara company will invest about over INR 500 crores (land plus construction) to develop this affordable luxury housing project. The construction contract has been awarded to L&T. The project is expected to deliver a Sales Volume of close to INR 1000 crores over the next 5 years or so. As part of its marketing strategy, the company has a dual strategy of attracting the local home buyers in Goa, as well as position it as a Vacation Home to those who live in other parts of India yet love Goa for what it is. Unlike other developers, Provident Housing believes that its homes are specifically designed to attract local home buyers of Goa, with homes that have expensive features yet are inexpensively priced.

Adora De Goa is a unique residential project integrated with features of a resort that resonates with the nature and culture of the state. The property offers residential homes with world-class amenities, retail spaces with high street coffee shops, restaurants, spa and boutiques with unmatched hospitality & leisure retail experience. The group is entering into a management contract with one of India's best-known Hospitality Business Group, The Park Hotels. A full-fledged hotel / service apartment is proposed to be built & operated by The Park Hotels, under its Zone by the Park brand.

Mr. Ashish R. Puravankara, Managing Director, Puravankara Limited says, 'We are very excited to re-enter the western market with Goa. Adora De Goa is a unique project as it offers an array of amenities catering to the entire spectrum of customers from local population to NRIs and investors alike.  Over the years there seems to be a trend amongst buyers to invest in Goa as the residential properties here come with competitive prices, offers scenic locations and spacious homes and buyers intend to invest given the tourism relevance of the state. But we also believe, our product will have a significant demand from the local home buyers in Goa and has hence been designed keeping in mind the local sensibilities"

Further he adds, "Adora de Goa is a part of our commitment of developing over 10 million sq.ft of affordable housing projects across our important markets. Goa is the second launch in this pipeline first and first of our launches in Western India following our Bengaluru launch In January. The near future will see further launch announcements in the western region which will further strengthen our position in the region. Through all our projects, our endeavour is to offer quality luxury housing at an affordable pricing, and with Adora De Goa we want to make home buying an easy and affordable option for everybody who wants a slice of the happy state of Goa."

Puravankara Limited has sketched an ambitious growth plan in November 2017 for the next 12-15months. With an investment of over INR 3200 crores, the company will develop over 15million sq.ft of land across Mumbai, Goa, Pune, Bangalore and Chennai. Of the 15million sq. ft, over 10 million sq. ft will be Premium affordable housing under their brand Provident. They recently launched a premium affordable housing project Provident Park Square in Bangalore. Like Park Square, the Goa project will introduce buyers to the unique Quasi Book Building method, where the price discovery process is driven by data from fundamental 'Demand-Supply' metrics.

Highlights of Adora de Goa
In addition to its general features, the project has an ambitious plan to build "The Blu", and hopes to see the zone to emerge as one of the Tourist Must See, destinations in Goa. The Blu is an integrated water leisure zone with F&B service for residents. It includes snorkelling zones, sunken bar, lazy-river, an aqua gym, water slides, Open air Jacuzzies, Private Cabana and a pool side restaurant servicing the area.
The architectural design theme was Goan Outside & Modern Inside. The elements in the development include bright coloured façades that Goa is popular for, street size Piazza, Baroque statues, Portuguese arch windows and canopies, hand painted tiles outside your home, retaining the Goan look & feel. Yet the Home inside is modern with Rain Shower Digital Locking systems and fixtures from world class brands.
Boutique shopping facilities would be one of the major attractions in this mixed-use development.
Principal developer of the project is Provident Housing Limited, the project is envisioned and conceptualised by Puravankara Limited. Hospitality partners are The Park Hotels Group.
Project contractors will be Larsen & Toubro (L&T) Constructions


About Puravankara Limited:

Puravankara Limited is a leading real estate company in India, with a presence in Bengaluru, Kochi, Chennai, Coimbatore, Mangaluru, Hyderabad, Mysore, Mumbai and Pune. The company has 36.34 million square feet of projects which are completed and delivered, and 19.36 million square feet of projects which are under development. The total land assets of the company are 75 million square feet. The company is listed on the National Stock Exchange of India Limited (NSE) and the Bombay Stock Exchange (BSE).
Affordable Housing Needs To Be Business Compliant In Order To Flourish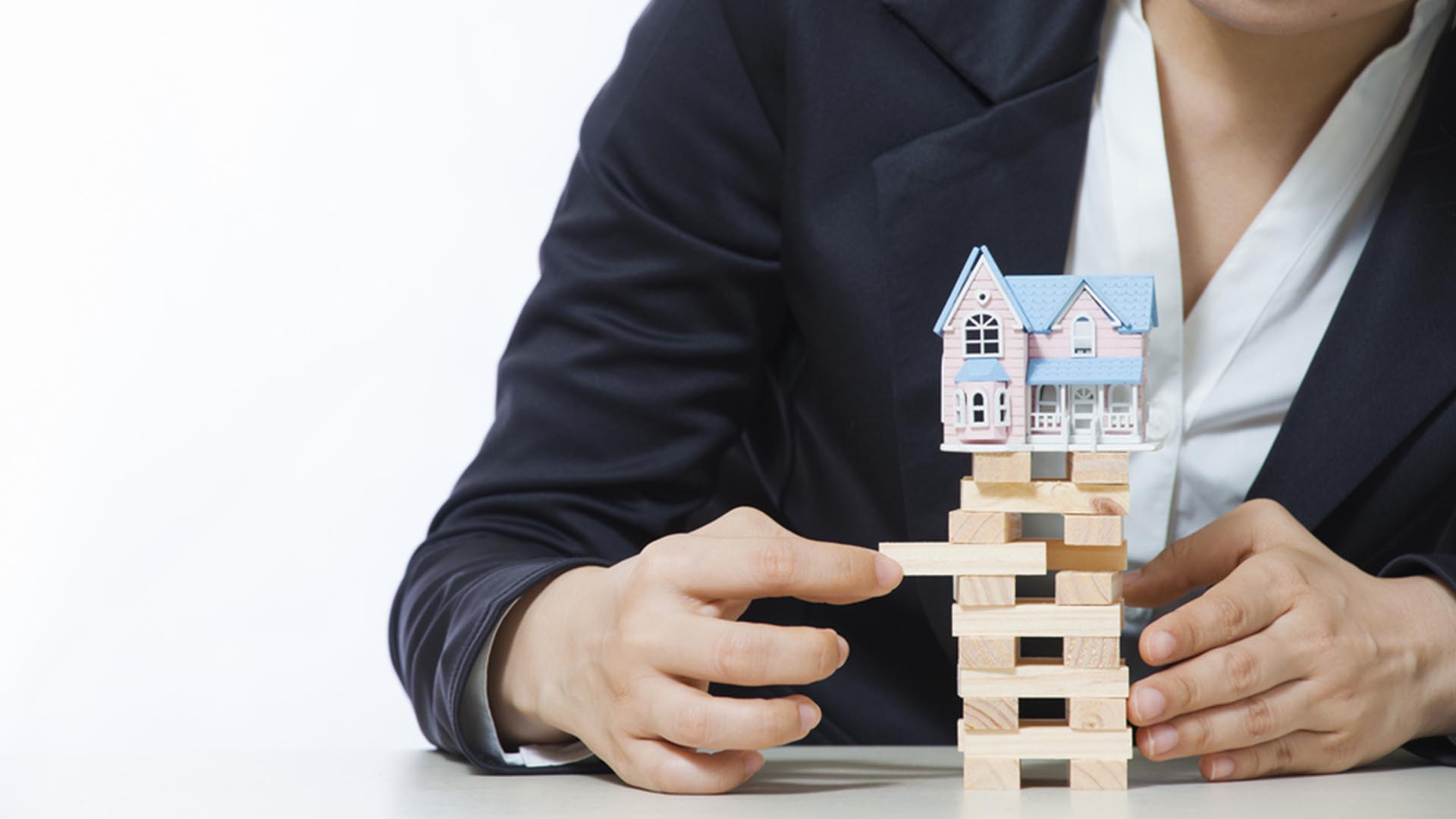 One of the pressing challenges faced by the developing countries is the need for the adequate shelter for all people. The dream of a home is becoming a difficult reality for the low-income and middle-income families. Therefore, the need to adopt cost effective, environment-friendly technology has become the prerequisite for the construction of houses and buildings at an affordable cost. While India's constantly expanding population is the foundation of its economic promise, it presents an excellent case study for the affordable housing segment. As the country's urban population is approaching 600 million in the next decade, it calls for a huge existing and future requirement for affordable homes.

If a household can acquire a housing unit for an amount up to 30 percent of its household income than the low cost housing can be considered affordable for low and moderate income group. Near about 20 percent of the Indian population are high income earner, who are able to afford normal housing units. The low-income segment in the developing countries are the one unable to access the housing market.

Being a relative concept, the cost effective housing has more to do with budgeting and aims to reduce construction cost through better management, efficient use of skills, local materials and technology, but without giving away the performance and structure life. The low cost housings are not the houses that are constructed by any kind of cheap material. A low cost house is planned and constructed as any other house with regards to foundation, strength and structure.

The government's efforts towards fulfilling this demand for affordable housing has not been that successful. It seems that attempting for this huge deficit of budget homes is a difficult task, which cannot be the sole responsibility of the government. The current scenario demands attracting the private sector, keeping in mind the deficit of the segment.

The real estate sector is gradually realising that the great demand lies with the affordable housing. Which requires to create a specific inventory, which further depends on the city and the areas to be operated in. Also what needs to be check is the whether or not they have the requisite technical knowledge and bandwidth for such housing.

Currently the areas that are primarily seeing a demand for affordable housing are the cheaper outskirts of cities. The developers working on them are equipped with specific knowledge, which the premium or middle-income developers are lacking, hence providing a greater challenge on their hands. As they lack the expertise for successfully carrying out these budget housing projects.

This expertise comprises of the ability to put residential spaces in harmony with the good saturation of facilities and common amenities. Also having the good working relationship with the municipal authorities, those handling the affordable housing, is important as it gets them an access to land parcels in the right locations and the expedited clearances for their projects.

Most cases are seeing a problem as simply switching mid-income housing into budget housing is not turning feasible as there is a possibility that the project may be in a location which commands higher land rates. This ends up for buyer paying up for a premium location and thus unfeasible for budget housing.

Releasing land held by various government agencies, by government intervention, can be one of the solution to boost the available supply of affordable housing. As majority of these large land parcels are available in areas where affordable housing is needed the most.

The government's initiative 'Housing for All by 2022' needs such kind of efforts to become a reality. Another option can be the creation of the Special Residential Zones on the lines of SEZs. As it comes with all its benefits and tax breaks for both, buyers and the developers of housing in such zones.