Adani's Bandra-Kurla Complex Project To Be Taken Over By Shapoorji Arm For Rs 2,000 Crore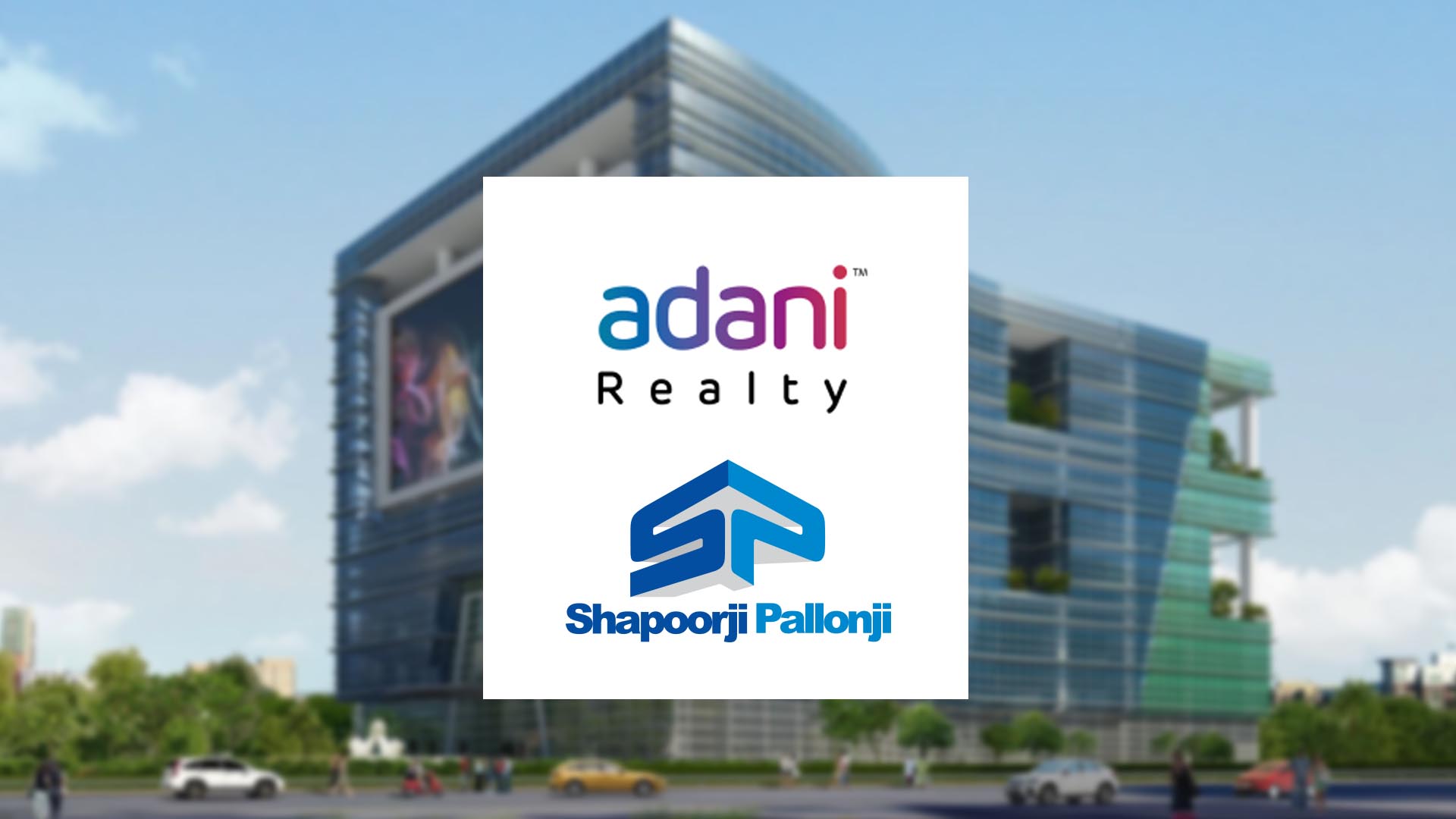 Shapoorji Pallonji Investment Advisors which is an investment arm of conglomerate Shapoorji Pallonji Group is set to acquire a commercial project Inspire BKC from Adani Realty in a nearly Rs. 2,000-crore transaction. The project is located in Mumbai's business district Bandra-Kurla Complex (BKC), informed two persons familiar with the development.
Shapoorji Pallonji Investment Advisors has emerged as the frontrunner from a total seven shortlisted interested entities including US-based private equity major Blackstone Group and an alliance between Qatar Investment Advisors (QIA) and Bengaluru based realty developer RMZ.  For this over 8 lakh sq ft project Shapoorji Pallonji Investment Advisors has already completed the due diligence process.
One of the people mentioned above said, "The due diligence process for the asset has been concluded recently, and currently the final documentation is going on. The deal is expected to be concluded soon as both the parties have frozen the structure of the transaction."
The project has recently been completed and the developer is in the process of receiving few civic approvals, following which it will be concluded. Adani Realty is also one of the companies that is working on closing few leasing transactions here.
In one such lease deals, Swiss multinational pharmaceutical major Novartis' India arm has entered into an agreement to pick up over 1lakh sq ft office space in this commercial project. This was one of the largest front office commercial transactions in terms of space in the Mumbai in 2017.
Shapoorji Pallonji Investment Advisor is also kept in the loop on the progress of space leasing transactions in this commercial project.
In its first-ever real estate related engagement in India in October the global insurance and asset management major Allianz Group teamed up with Shapoorji Pallonji Group to create an investment platform for office properties.
The platform, SPREF II, will be a Singapore-domiciled, rupee-denominated and close-ended fund planning to raise $500 million in equity.
After partnering with the Canada Pension Plan Investment Board (CPPIB) in 2013 for a platform with an initial target corpus of $200 million this is Shapoorji Pallonji Investment Advisors' second such tie-up.
The commercial real estate has been registering a healthy growth across prime office markets in past three years.
TCS Olympus Centre Awarded The 'Best Commercial Project of 2016-17' At The 32nd National Real Estate Annual Awards By Accommodation Times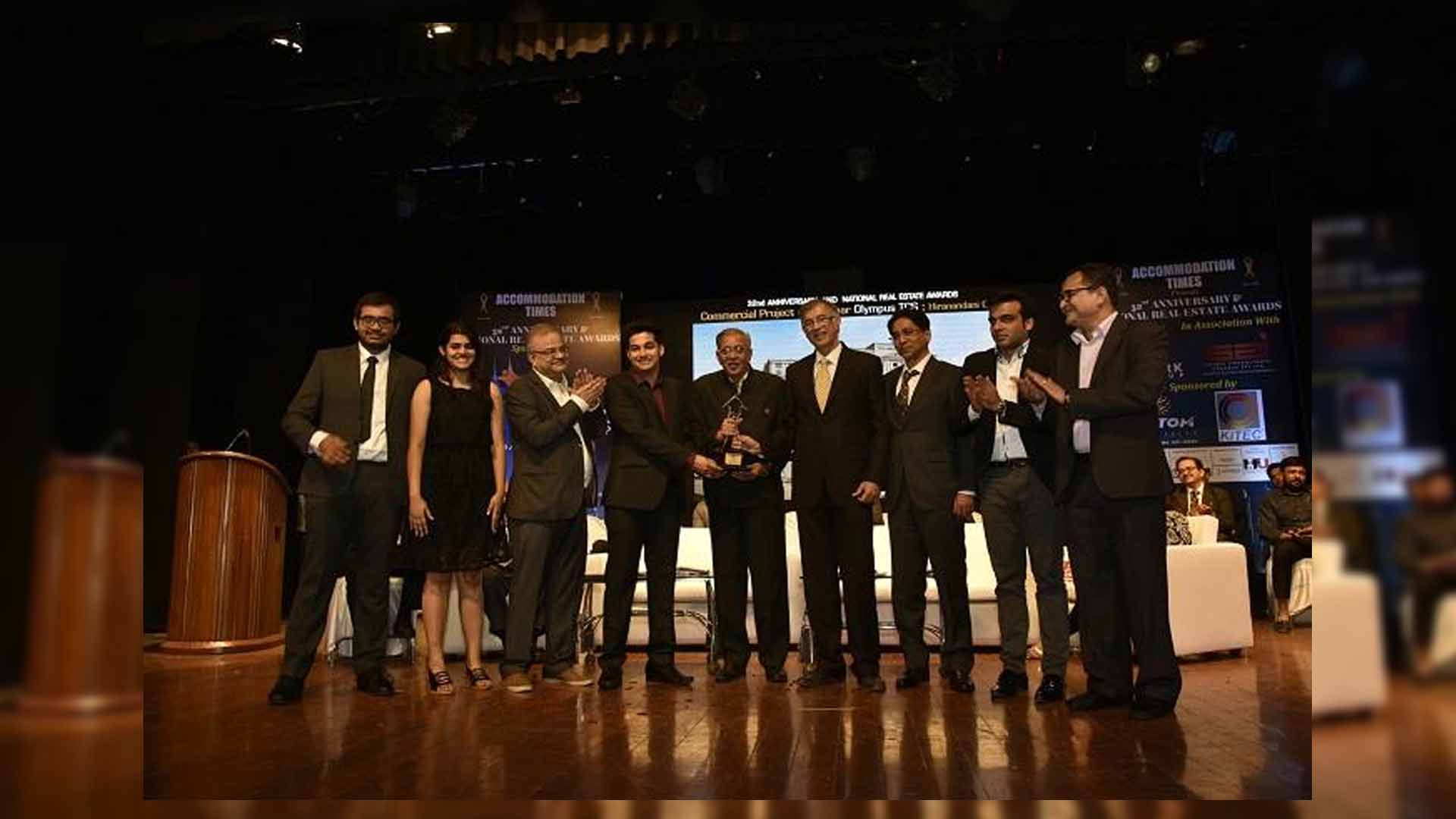 Timely completion and handover of a project – a 16 storey commercial building made to global standards in 18 months – while ensuring the highest level of quality. This is how Dr Niranjan Hiranandani, Co-Founder & MD – Hiranandani Group, described TCS Olympus Centre, which is situated in Hiranandani Estate, Thane, on the day it was inaugurated. Spanning over 14.5 acres and comprising 2 million square feet of space, the commercial structure, TCS Olympus Centre, scored another accolade: it was awarded the 'Best Commercial Project of 2016-17' at the 32nd National Real Estate Annual Awards by Accommodation Times in Mumbai on 14 March 2018.

Murari Chaturvedi, Editor in Chief, Accommodation Times presented the Award to Dr Niranjan Hiranandani. A visibly elated Dr Niranjan Hiranandani, after accepting the award, said the project was a landmark in commercial real estate in India. "India's software giant Tata Consultancy Services signed a deal of 'built to suit' commercial office space in the up-market Hiranandani Estate, Ghodbunder Road, Thane. Delivering this much awaited commercial building in the record time of 18 months stands testimony to Hiranandani's commitment to timely delivery with uncompromised quality. Also, following global best practices, it is not just about Glass and Chrome – developed as a Green campus, it leverages Rainwater Harvesting and a Sewage Treatment Plant, with eco-friendly, low-emission systems and fixtures," he added.

TCS Olympus Centre is a state of art technology centre and can accommodate more than 30,000 employees. Beyond winning awards, the project will create further employment opportunities. Describing the project as a 'new next-gen workplace', Dr Niranjan Hiranandani said the state of the art facility provided a contemporary and holistic work culture. "The relocation of corporate offices spread over different locations in Mumbai city and suburbs to Thane's Ghodbunder Road reflects on the increasing attractiveness of its commercial real estate. Excellent connectivity through road and rail corridors in the Mumbai Region makes Thane ideal for corporates to follow the TCS lead, to relocate and expand in Thane," he pointed out.

The award winning project, said Dr Niranjan Hiranandani, also shifts the spotlight on Thane as a residential destination for those who work in the fast-growing IT and ITeS sectors. Home seekers opting for a home in Thane, in locations close to their workspaces, will experience the 'walk to work and walk back home' option multiplied with well-developed infrastructure, he added. "While it is a pleasure to have the project get this award, completion of this commercial building within a record time-frame encapsulates our efforts, with the right synergy between various teams – be it Architecture, Engineering or Contracts – each has shown exemplary spirit in creating and delivering TCS Olympus Centre, a commercial tower, fully functional with no compromises on the structural stability or safety aspects," he concluded.

Dr Niranjan Hiranandani is Founder & MD, Hiranandani Group. He is President (Nation), National Real Estate Development Council (NAREDCO), which works under the aegis of Ministry of Housing & Urban Poverty Alleviation, Government of India. 
Co-Working Space In Indian Real Estate May Be The Next Big Thing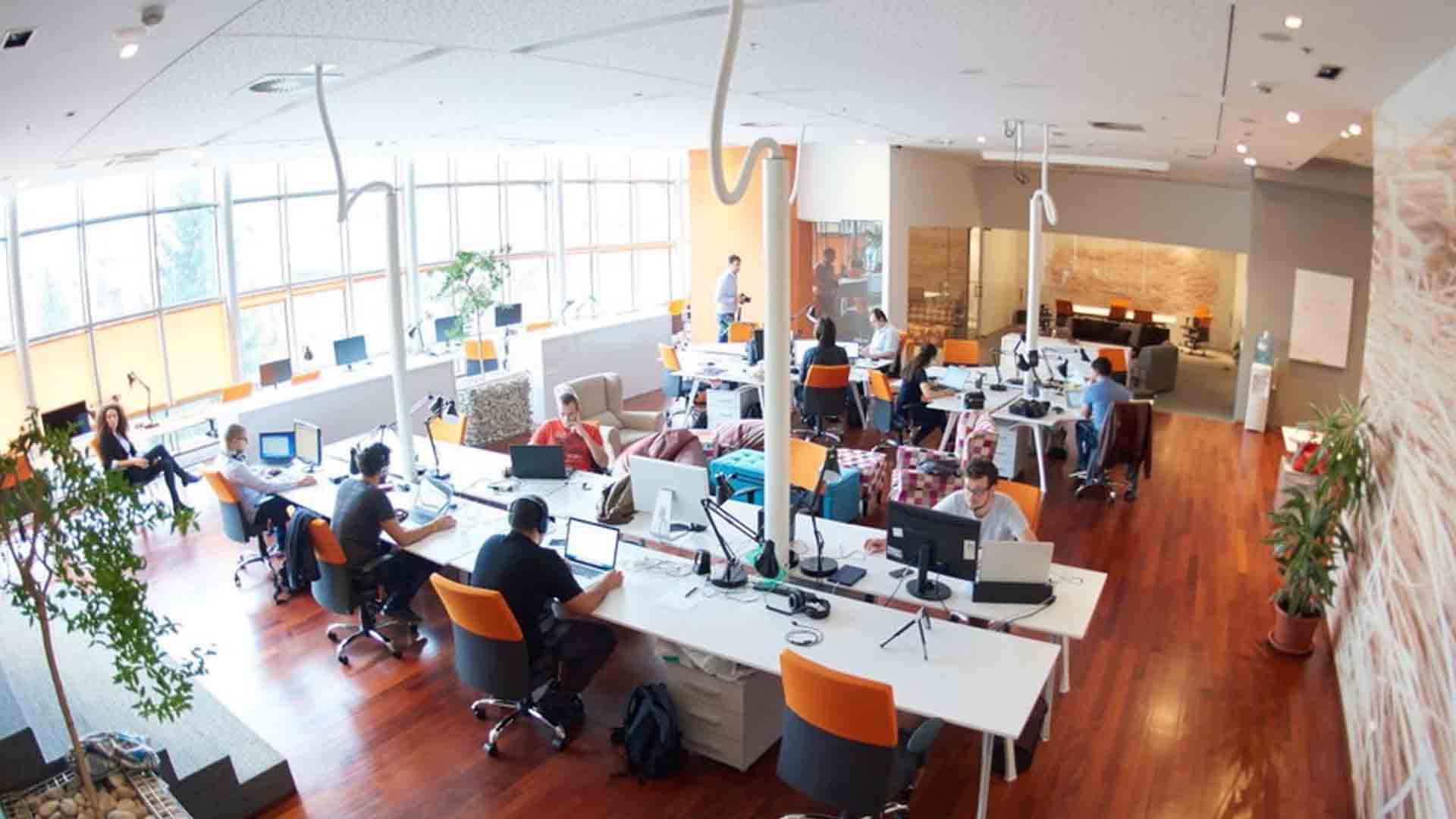 Growing demand from corporate and a thriving start-up ecosystem is driving India's freelancers and consultants, among others, to co-working spaces like never before. As per industry estimates by the end of 2018, India's co-working space is likely to receive $400 million in investments and by 2020. The branded co-working spaces across the country are estimated to grow to 400 centers from less than 100 in 2017.
A trend that has both real-time and long-term impact on the real estate industry in the country is Co-working opine the industry experts. At present entrepreneurship is being strongly supported by the government and startups are booming. Thus, generating a huge demand for flexible office spaces which meet the specific needs of start-ups; which are maturing from a low manpower and capital base.
At the same time the bigger corporate are also preferring co-working spaces in some cities. This can be either to serve to definite clients or as incubation centers in new cities which will later turn into formal office spaces.
Anuj Puri, Chairman, ANAROCK Property Consultants states that it comes as no news that co-working office spaces are now cropping up all over the country, right from Tier 1 through to Tier 2 and Tier 3 cities and becoming incredibly popular. These upcoming spaces add a lot of convenience in terms of locations, facilities and costs to the startups. He informs, "There are about 110 formal co-working office space players in the Indian market now."
"Co-working spaces will continue to prosper ceaselessly, for long. The number of seats in licensed commercial setup will grow by four fold by 2020. The growth is favored by rapid urbanization in India, start-ups culture, arrival of MNCs, positive signs by investors and of course, boundless client advantages offered by business centers or co-working spaces. Co-working spaces are just the extension of business centers which are in use since 1995. Business profitability will be commanded by extra services offered via successful integration of business requirements and hospitality services," states Vineet Taing, President, Vatika Business Center, one of the largest Indian business center providers.
A presence in the central and suburban districts of main cities in India is expected to be established by both international and domestic co-working operators. Owing to the availability of opportunities for start-ups and adequate infrastructure the number is most probable to go up in cities like Mumbai, Bengaluru and Gurgaon.
Blackstone To Spend $650 Million To Own 49% Of Indiabulls Office Rental Business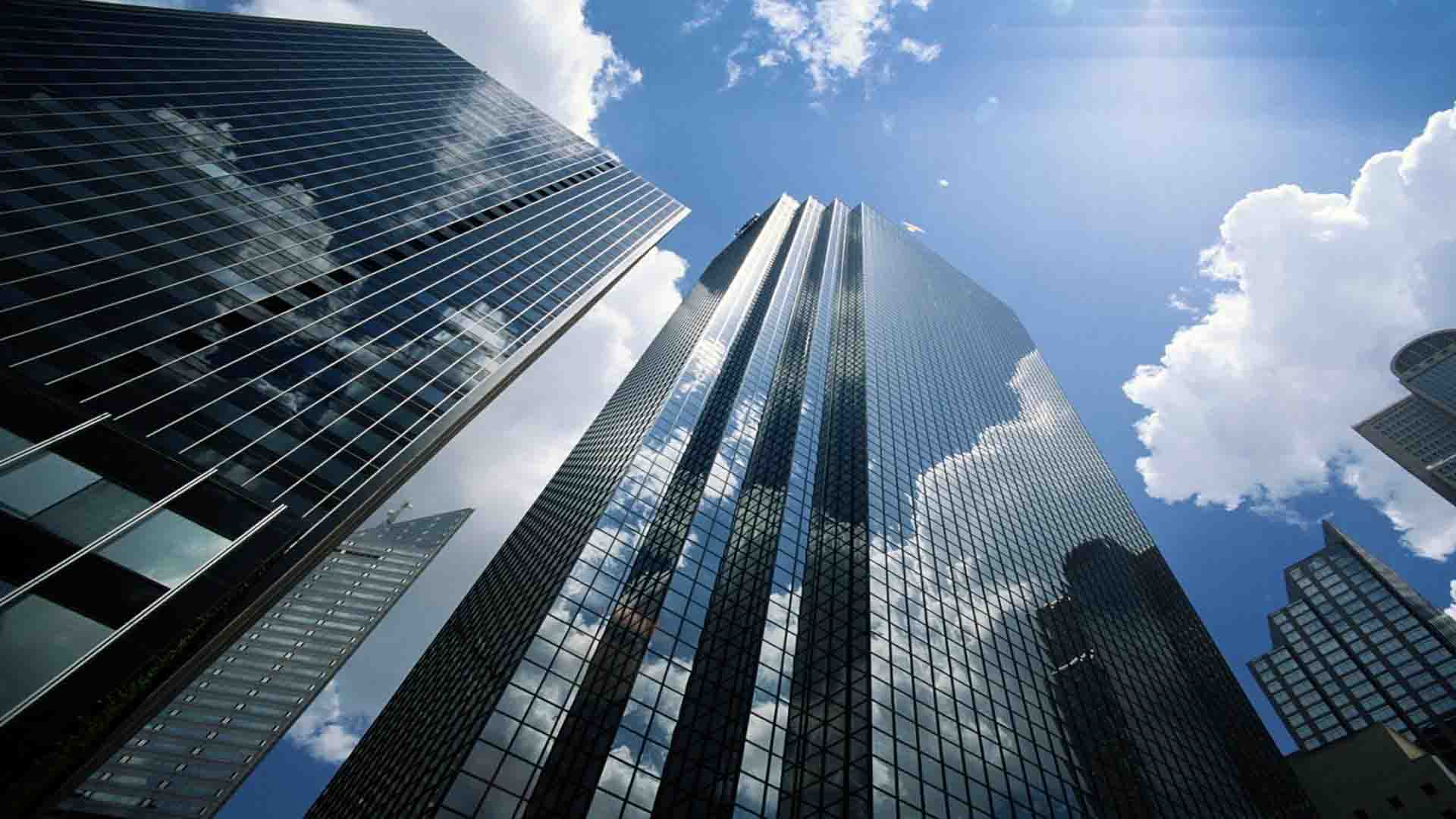 The world's largest equity firm, Blackstone Group is all set to buy a 49% stake in the office rental business of Indiabulls Real Estate. Talks are said to be the final stages of this $600-650 million deal, valuing the entire portfolio at around $1.2 billion.
As per the overseas trend, investors are picking up select commercial properties in India. This deal would include Mumbai's Lower Parel such as One Indiabulls Centre, One Indiabulls Park in Chennai and Indiabulls Finance Centre beside the One 09 building in Gurgaon.
Blackstone which is India's one of the largest owners of commercial real estate properties is looking to add more assets to its portfolio ahead of a planned real estate investment trust listing. In 2014 it acquired the Express Towers building at Nariman Point.
In 2017, DLF sold a 33.34% stake in commercial rental arm DLF Cyber City Developers to GIC for Rs 8,900 crore. DLF Cyber City has rent-yielding assets of 26.9 million square feet with annual rental income of over Rs 2,500 crore.
According to FY17 annual report at present annual rental income of Indiabulls Real Estate stands at Rs 720 crore with a leasable area of 5 million sq ft. It has more than 200 marquee clients including Morgan Stanley, HSBC, Mondelez, WPP Group, Aditya Birla Financial Services and others.
Indiabulls Real Estate has four other under construction office projects. These will take their annual income to Rs 1,357 crore. Indiabulls is the third-largest real estate company in India by net worth and assets and was founded in 2006.
As per their website on June 30, 2017, the company's gross development value stands at Rs 32,189 crore and net worth at Rs 5,480 crore. A total saleable area of 33.91 million sq. ft with 15 ongoing projects.
Harish Sharma, CEO, Centrum Real Estate Management Advisory said, "The deal will be positive for Indiabulls as an entry of large institutional investor like Blackstone will definitely add a fillip to its future plans. The deal, if successful, will add further investment interest in Indian commercial assets as large pension and sovereign funds are looking for income generating quality properties."
From Rs 58.53 crore net profit in the year-ago period, Indiabulls reported a 45.82% rise in consolidated net profit to Rs 85.35 crore in the third quarter ended December. Total revenue from sales rose to Rs 2,164.44 crore from Rs 492.90 crore. Net debt was Rs 4,205 crore at the end of the third quarter.
The world's biggest alternate asset manager, Blackstone is the largest institutional investor in Indian property worth $2.7 billion. Across 18 operating office parks it owns 31million sq ft through about 20 companies in the key markets of Mumbai, Noida, Bengaluru, and Pune. It also has 11 million sq ft of commercial space under development across the country. These investments are separate from its $6 billion private equity portfolio.
JPMorgan analysts Saurabh Kumar and Deepika Mundra said in a note, "Indiabulls has marquee assets on its balance sheet and pre-sales have been impressive, with the approval issues now largely behind it for key projects." Shares in Indiabulls Real Estate surged 181% in the past year compared with a 17.6% rise in the benchmark Sensex. It ended at s Rs 217.55, up 1.59%, on Tuesday.