Property Review: Raunak City by Raunak Group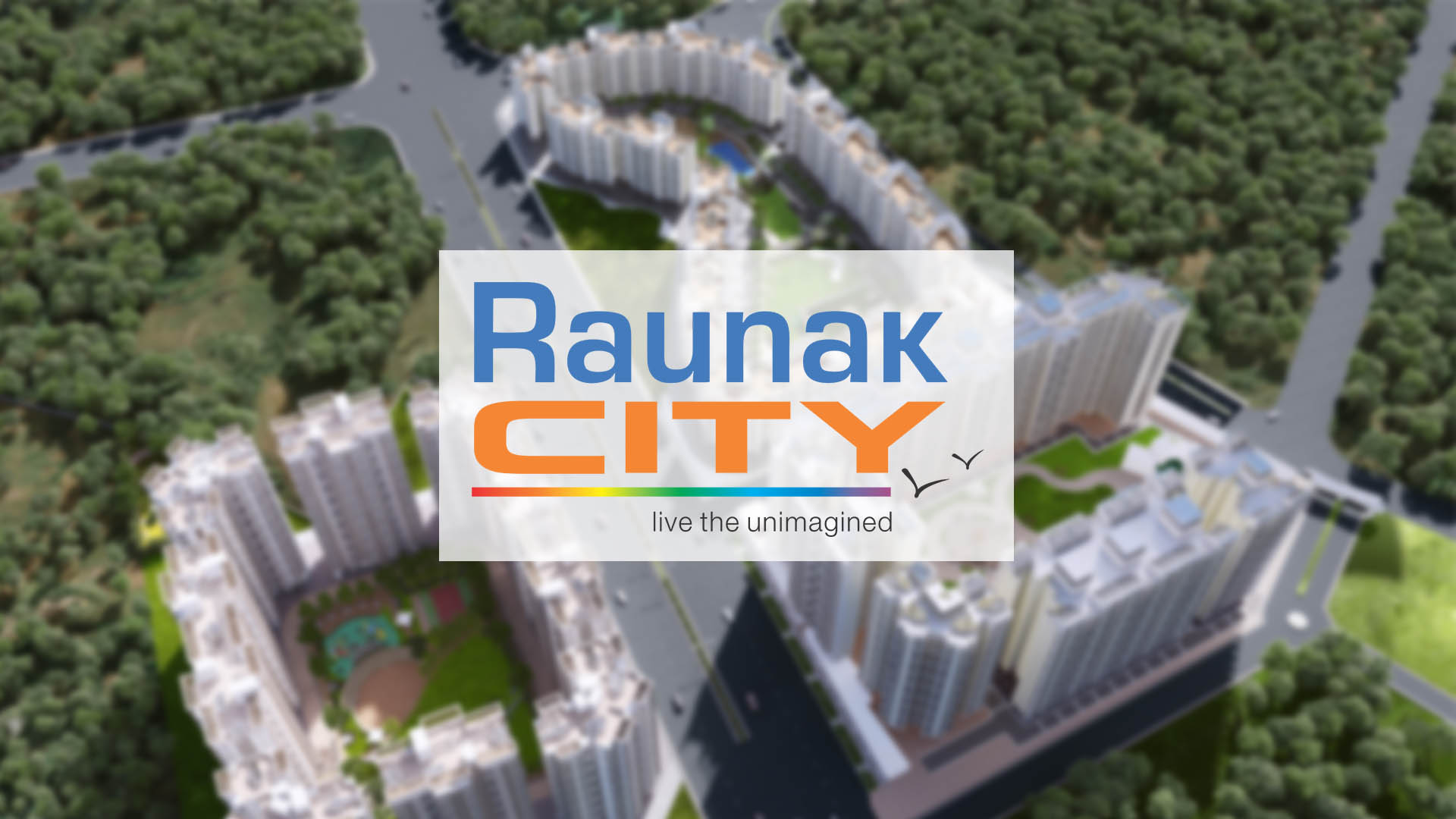 Raunak Group's Raunak City is one of the biggest and most luxurious townships in Kalyan. It won the prestigious Township of the Year for Raunak City 2017-18 by Realty Plus Excellence Awards. Spread across 35 acres of land, this township is located almost 3 km away from Kalyan Railway Station.
At Raunak City you can enjoy the best of both worlds – away from the hustle and bustle of the city, but still only a whisper away from all the conveniences. The Raunak City is built keeping in mind the most contemporary architecture with indescribable amenities and impeccable luxuries beyond your expectations. Thus it offers its residents the perfect blend of peaceful life and convenient lifestyle.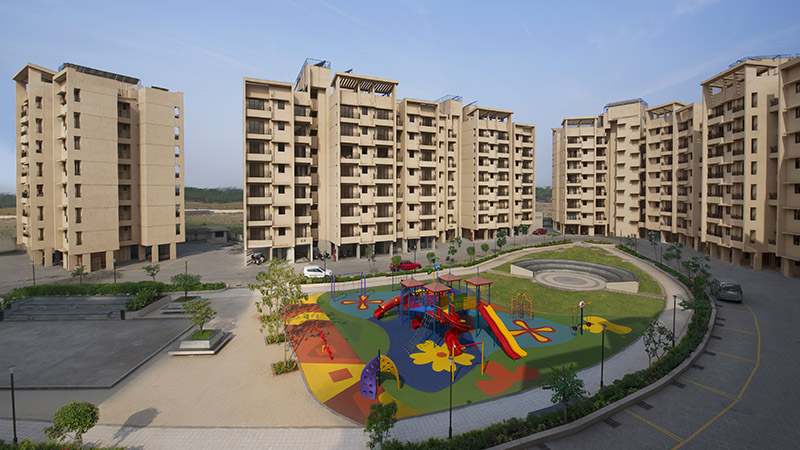 They have built and delivered 10 lac sq ft across 27 buildings, housing 1,428 families in a span of just 8 years. They offer amenities like clubhouse, swimming-pool and gymnasium. The township will become home to almost 3000 families once it is completed.
Raunak City is a self-sustainable mini city within Kalyan where every block is designed keeping in mind the modern day residents' choices. The township includes superstores to take care of resident's day-to- day needs and it also has close proximity to hospitals, schools, shopping malls and other conveniences. It is definitely a well planned and well surrounded township.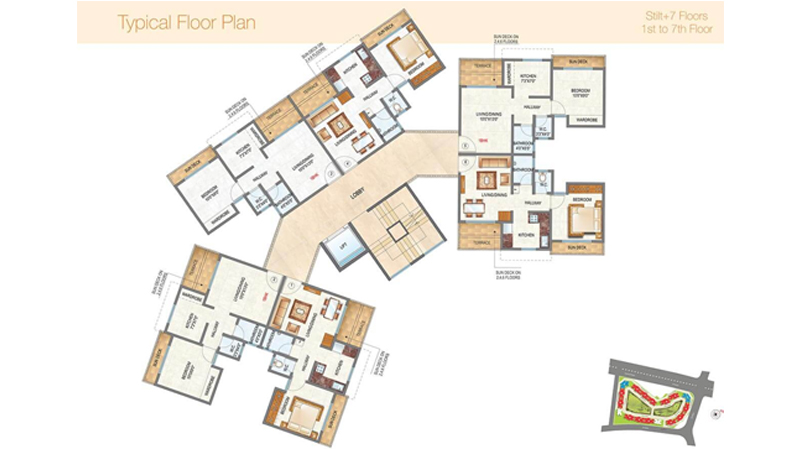 Kalyan has set its place among the best investment options around Mumbai city. Kalyan is already shortlisted among the 98 smart cities to be developed in India. Thus it ensures further overall development which would further raise the standard of life for people there.
Thanks to the frequent train availability and connecting roads, Kalyan has also become a promising investment zone which would only give appreciated value for the properties. At present, Kalyan offers houses at affordable prices and home buyers are thrilled by the possibilities which are almost nil in Mumbai. The Kalyan-Dombivli stretch has a large industrial belt to its south-east from Kalyan to Badlapur. There are many small and large industries which offer the opportunity to work and live in the vicinity.
Other development in the pipeline is the upcoming Metro rail to Kalyan and the MMRDA also intends to lay down road networks which will include a 29 km Kalyan ring road in Kalyan region.
Raunak Group has been building homes since 1980. The company has steadily delivered projects in a range of categories. Thus offering people homes that best suit them. On-time delivery, transparency, affordability, and quality – these are the four pillars that Raunak Group bases all its decision on.
Property Review – Ajmera I Land Zeon in Wadala by Ajmera Group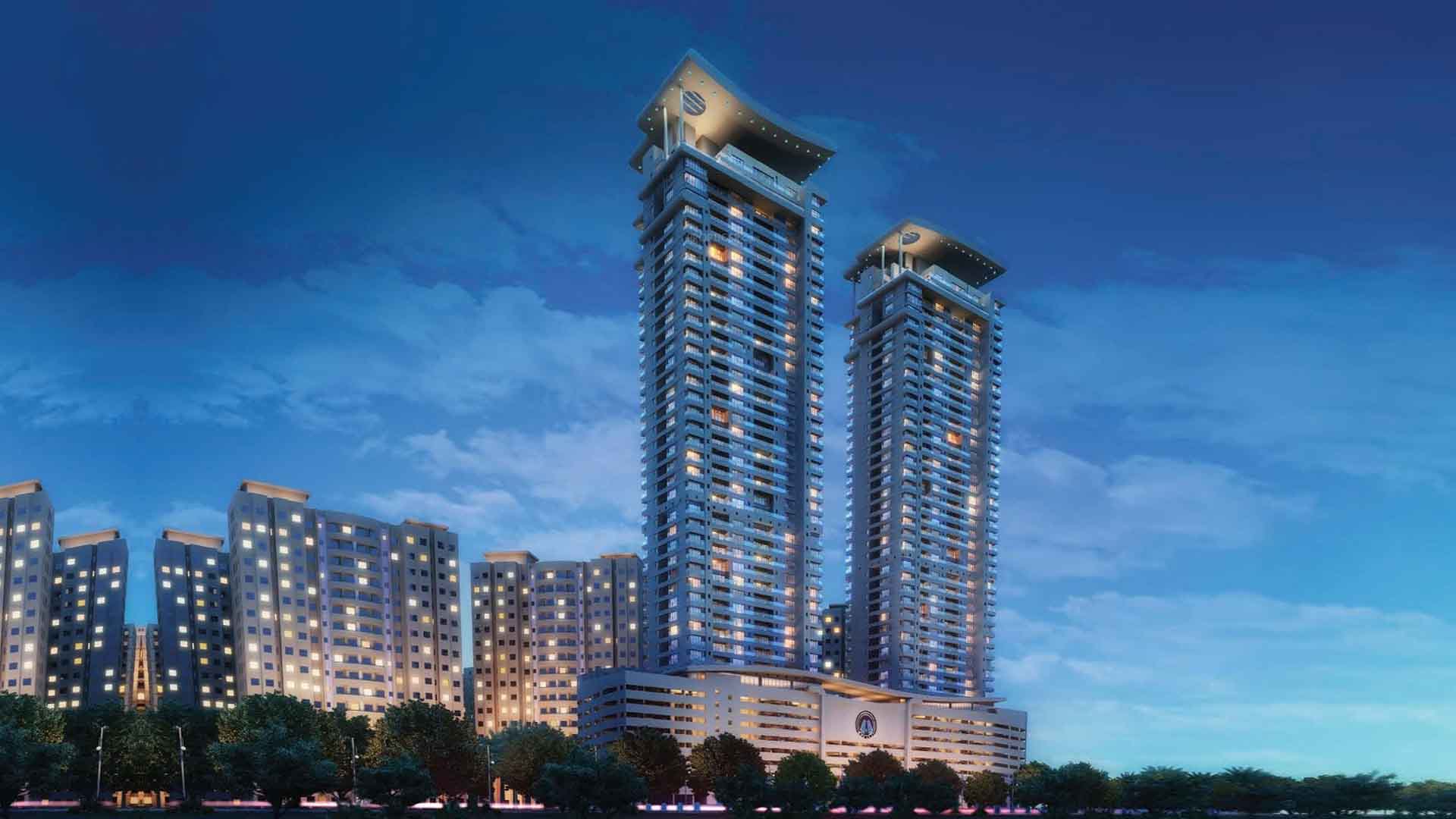 Ajmera I Land Zeon – Location, Amenities, Floor Plan & Property Review
About Ajmera Group
Owing foremost to their legacy of five decades, Ajmera Group is recognized as one of the India's leading Real Estate Companies. In totality, the mega projects by Ajmera Group comprises of more than 1,70,00,000 sq ft and over 29000 flats. The company has registered a strong presence in and around Mumbai, Pune, Surat, Ahmedabad and Bangalore as well as on the international level. The developer has extended its reach to other fields, such as sports, social welfare, cement, solar power and security of vaults. Ajmera Group strives to excel the trust that have been placed in it by the consumers. With its contemporary architectures, Ajmera Group has always provided the innovatively designed living style without affecting the quality control, making it a brand with the maximum value for money.

About Ajmera I-Land, Wadala East (Mumbai)
Ajmera Group is here with a super luxury high rise property in the vicinity of the Arabian Sea i.e Ajmera i-Land. It's is a plush township in the Wadala (E) region of Mumbai. A world class living style conceived as the part of an island township. The Ajmera Group successfully conceptualizes the serenity of the nature along the with the stylish city landscape. The Ajmera i-Land provides a breath-taking view of the lashing Arabian sea as well as the energetic lifestyle of a metro, with a seamless connectivity with all the major landmarks. It is also the Mumbai's only integrated township connected with the Eastern Freeway and Monorail.


About Ajmera I Land Zeon, Wadala East (Mumbai)
Boasting of a lavish view of the Arabian Sea on one side and the tremendous energy of the city life on the other, Ajmera i-Land Zeon welcomes the connoisseurs of luxury in its iconic storey high-rise super luxury tower at Wadala (E).


Being one of the three projects under the Ajmera i-Land, Zeon is dedicated towards presenting a five star experience for the home-owners. It is providing plush 2BHK, 3BHK and 4BHK apartments with state of the art amenities that enhances the luxurious living style of the enthusiastic home-seekers and keen investors, with a prime experience that is beyond expectations.
Ajmera Zeon Amenities
Ajmera i-Land Zeon welcomes you with an awe-inspiring double-height Designer Entrance Lobby. Also the Reception area and the Waiting Lounge reflects international style and finesse. The project is equipped with thoughtful amenities that are designed for the utmost comfort of the consumers. The 1st residential floor begins at 140 feet from the ground level. Whereas the other luxurious facilities are also provided such as swimming pool, kids play area, gymnasium, sauna, 8 level car parking, pool side party deck and yoga room. A safe environment is ensured with all the latest safety measure upheld at the highest standards, whether it be a gated campus or the latest fire safety mechanism. Other conveniences such as rain water harvesting, landscaping and tree planting are also into play, as every apartment is allotted a reserved parking spot.

Ajmera Zeon Floor Plan
Ajmera I Land 2 BHK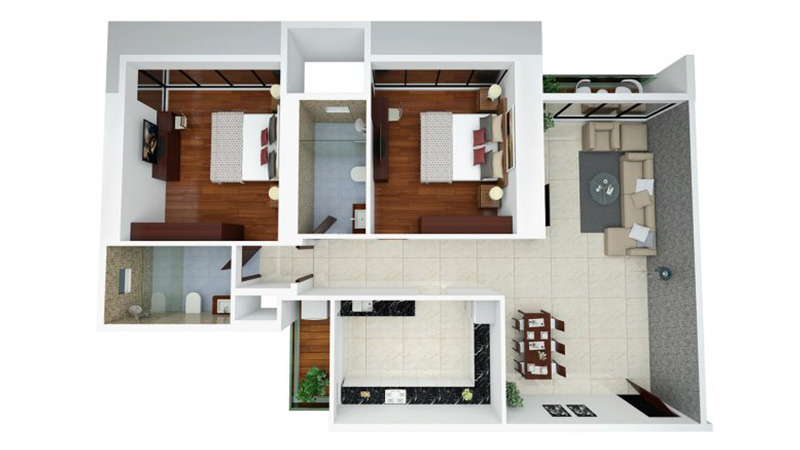 Ajmera I Land 3 BHK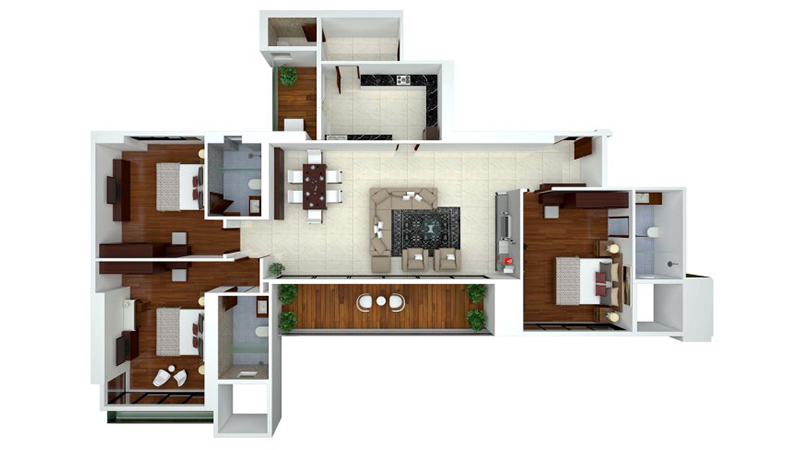 Ajmera I Land 4 BHK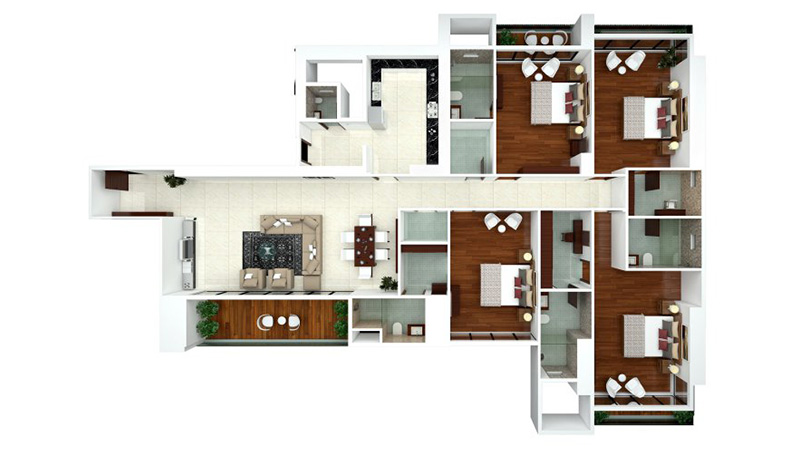 Ajmera Zeon Floor Plan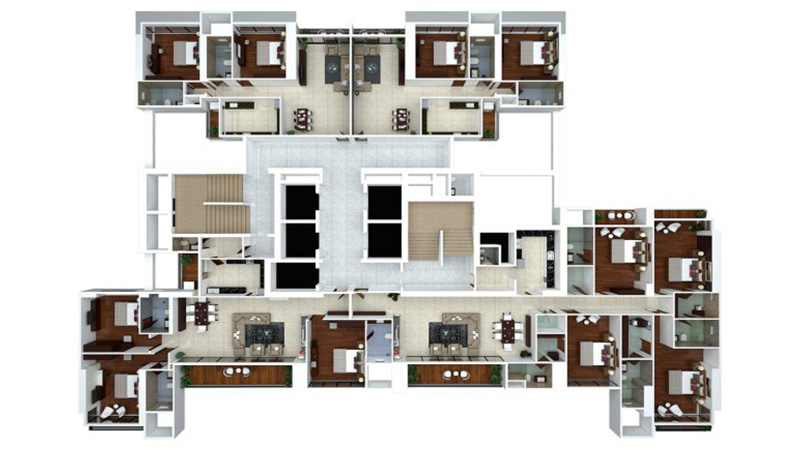 Ajmera Zeon Location
With an amazing connectivity with the major landmarks, the Zeon gains the full fledge advantage of the setting of Wadala (E) in Mumbai city. As this regions marks the city's only interconnected, integrated 100-acre New Age Living Destination. Now find an instant connection as the Eastern Freeway connects the South Mumbai in 20 minutes. The buyers could also enjoy the quick access to the Eastern and Western express highway in 20 minutes from the Bandra Kurla- Chembur Link Road.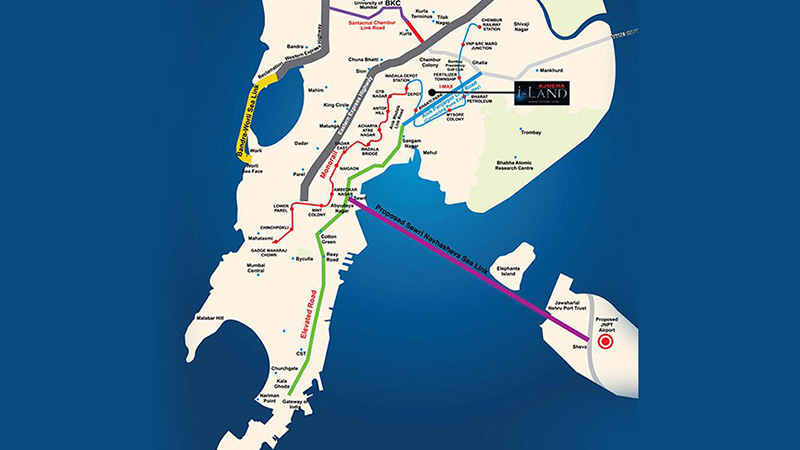 Similarly in same period of time, the proposed Sewri Navasheva Sea Link joins the project site to the New Bombay region.  The Mumbai-Pune express way too, appears to be in the vicinity, as the project is now connected to it by the Anik Panjarpol Link Road in 20 minutes time.


Ajmera Zeon Property AV
Property Review – Mayfair Aasaan in Asangaon by Mayfair Housing
Mayfair Aasaan – Location, Amenities, Floor Plan & Property Review
Mayfair Housing has been providing quality dream homes to the customers since 1964. With Care, Commitment and Passion as the foundation of Mayfair's relationship with its valued customers, they strive to build customers and stakeholders preference on merit. Shining under the leadership of Mr. Nayan Shah, Mayfair Housing brought together the different worlds of architecture, design and landscaping. With a team of dedicated employees, they have created a dream-line of milestones. Their belief is not only in creating the best quality architecture but also working towards the enhancing of the quality standards with every project. This has always been the key reason behind the Mayfair Housing, being one of the well managed businesses in the industry.

The Mayfair Housing has come up with another affordable project, Mayfair Aasaan, Mumbai. Mayfair Aasaan is the project, combining elegance with affordability and convenience, thus providing an ease of Life. This project is built for the pure ease of the consumers, the ease of buying a house in an affordable price with best amenities and adjoining life style arenas. This ease resides in the strategic location of the project as it is close to the Railways and Highway. The ease of a healthy living style as the connecting road is adorned with untouched natural environment covered with lush greenery, providing an availability of fresh air. The current price of Mayfair Aasaan starts at Rs 9.88 for 1RK and Rs 12.5 Lacs for 1BHK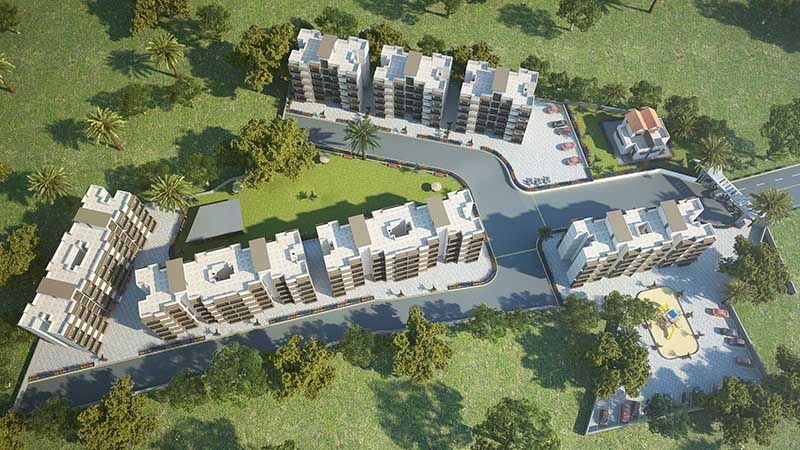 A specifically designed residential project that caters to the prime need of our home owners, the ease of life. This feature resides in all our special amenities, such as the vitrified tiles in kitchen of our apartments. The walls are finished with dado files, including the green marble platform with stainless steel sink. The entire walls of the apartment are painted with oil based distemper.
Enhancing the interior work, each apartment is provided with a powder coated aluminium windows, giving it a lavish look. Teak, a prime quality wood is basically used in all the furniture, including the doors with branded lock and latches.
Various facilities like garbage disposal, landscape garden, paved compound, rain water harvesting system, sewage treatment facility, makes this project an eco-friendly residential project. Keeping in mind the importance of community, Mayfair Aasaan has provided socializing areas like community hall, pergola, and senior citizen sit outs.  Focussing on the healthy lifestyle of the home owners, there is a yoga/meditation area for sports and fitness activity.
The project also offers:
Open Meditation Area
Four and Two Wheeler Parking
Multi-Purpose community hall
Children's play area
Pavilion and Pergolas with ample sit outs
Senior Citizen Corner
12M wide road with central maiden
Mayfair Aasaan is located at Valshet Road, Shahapur, Aasangaon (E). With efficient infrastructure comprising of 212 units, this is one of the most convenient spaces in Mumbai.
Overview
Located in the 2.94 Acre at the Aasangaon, Mumbai beyond Thane
2 kilometres from Aasangaon Railway Station
15 minutes commute from Mumbai-Nashik Highway
School, College and Hospital located in the vicinity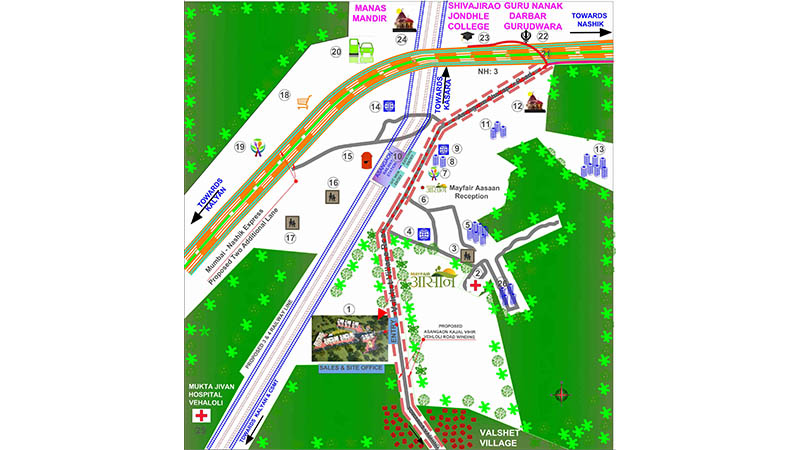 Planned over 2.94 acres of land, Mayfair Aasaan is an under development project by Mayfair Housing. This township will provide accommodation into 212 units. Mayfair Aasaan is a modern designed project that features all most all of the facilities that you can think to have in your dream home. If you are looking for a perfect investment option in Mumbai, then you can consider investing your money in Mayfair Aasaan in Mumbai.
Property Review – Tulsi Signature in Badlapur by Tulsi Estates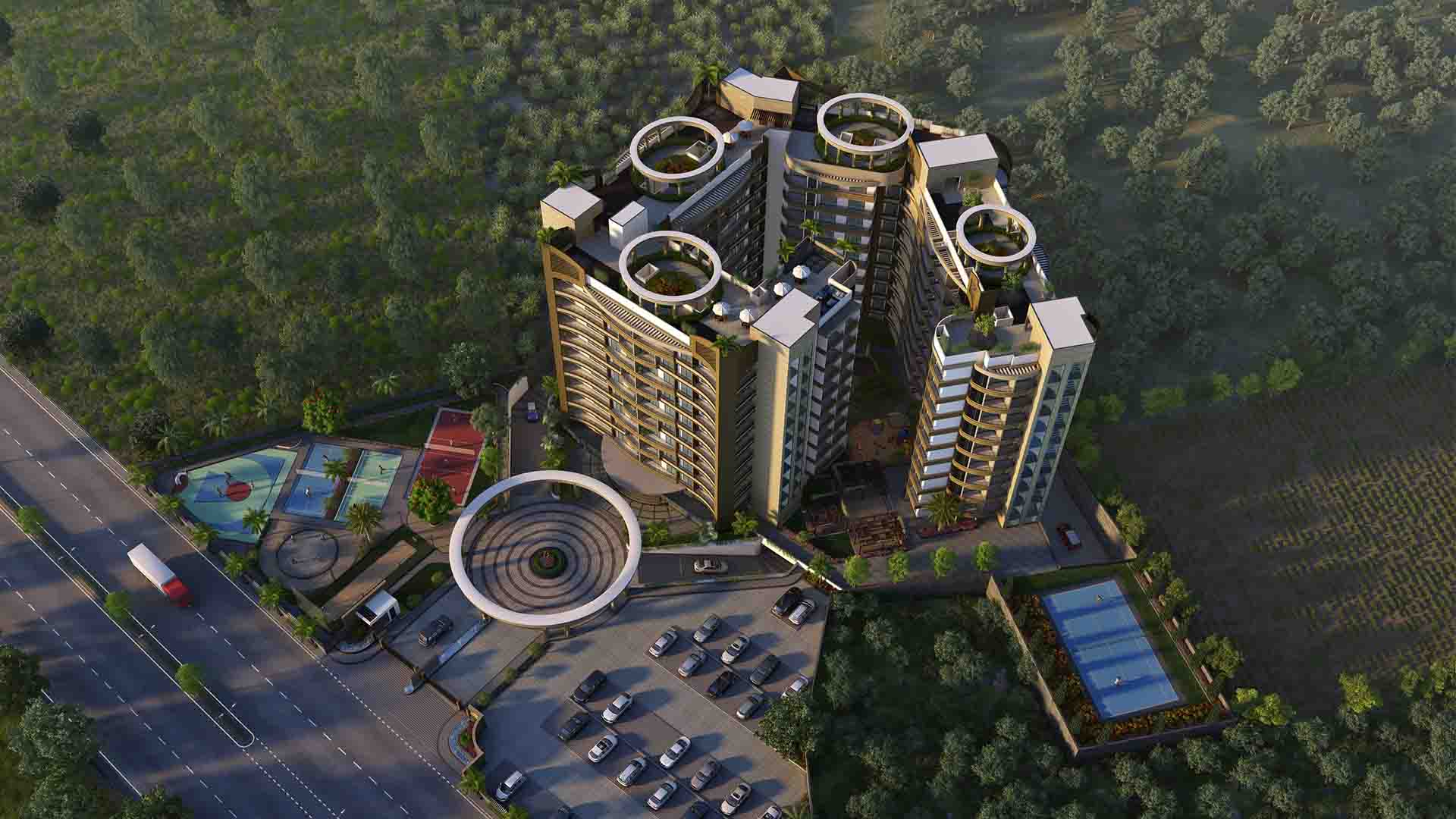 Tulsi Signature – Location, Amenities, Floor Plan & Property Review
Tulsi Estate is giving a quality construction to its residents for over a decade now. They strongly believe in sustainable living, so the residents will live an energy efficient life with minimal water and electricity wastage and in turn saving their maintenance cost. They wish to achieve 100% sustainable living standards for low and medium income households, in and around Mumbai. Tulsi Signature is a standalone project which is on its way to becoming a milestone in Badlapur.
Tulsi Signature is an under construction projects in Badlapur near station. The limited edition homes at Tulsi Signature offer an exclusive lifestyle along with thoughtful amenities for each resident. It will home only 112 families.

Tulsi Signature stands tall with 9 storeys and aesthetically enhanced 2 BHK, 3 BHK & 4 BHK homes in Badlapur. You will find a life complete with exclusivity, privacy, and ultra modern features. Even when you step out of these homes, find all the daily conveniences nearby. This is what makes Tulsi Signature a one of its kind project.
Tulsi Signature comes packed with a long list of amenities which today are necessary to live a fulfilling and a convenient life. The best part is while projects around are offering these amenities to hundreds of families, the amenities at Tulsi Signature are reserved for only 112 families.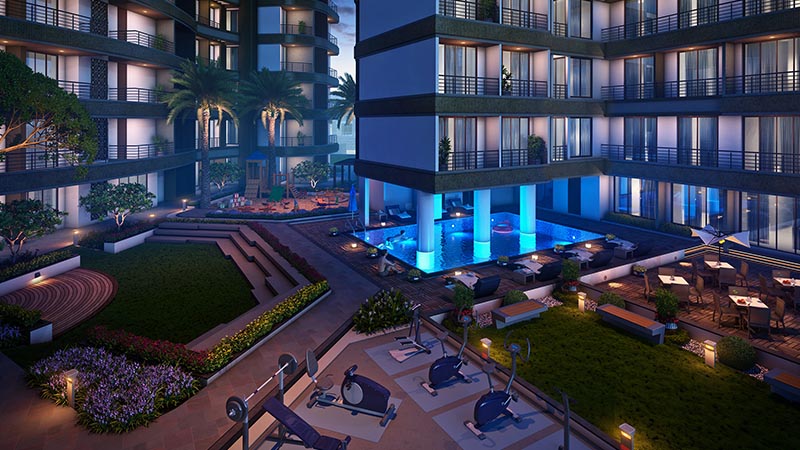 Lifestyle amenities like podium garden, banquet hall with lawn, terrace gazebo with garden, senior citizen area, video doorbell, concierge desk while offering 24/7 security and video doorbell. Residents here have an array of fitness options like sky high jogging track, fully equipped gymnasium, aerobic and medication area, reflexology walking path, swimming pool and so on. If a sport is your vice then you will find many options like tennis and badminton court, half basketball court, indoor games like table tennis, board games, billiards and a separate children's play area.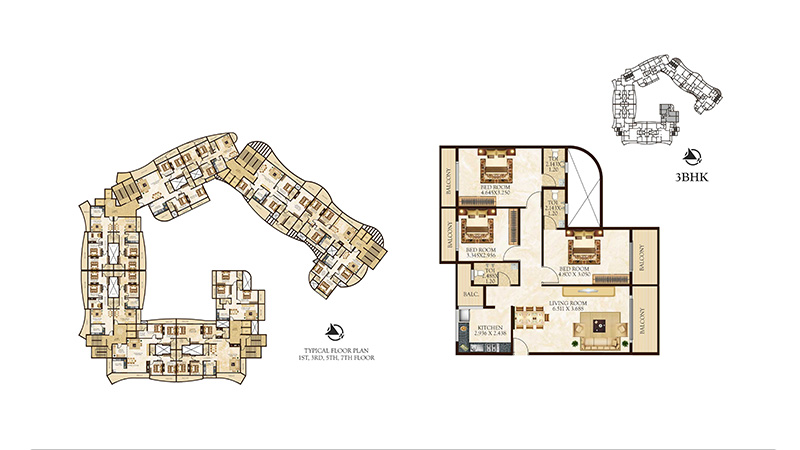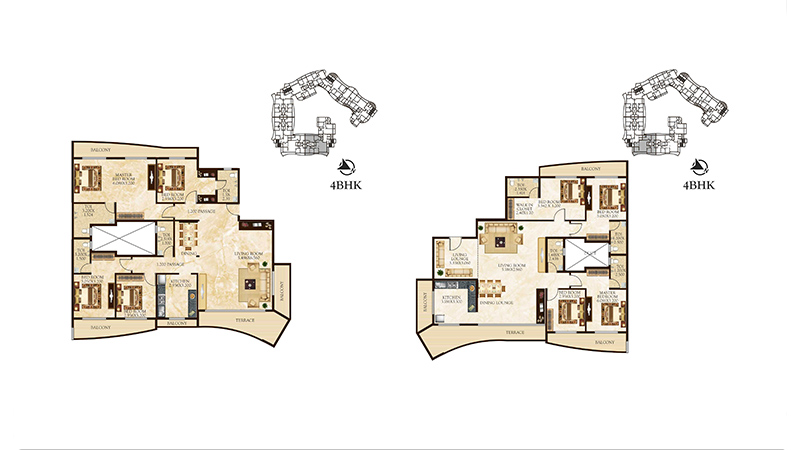 Part of the Thane district, Badlapur is one of the fastest growing areas in the MMR. With quiet and peaceful surroundings and comparatively cooler temperatures, people are now opting it as their primary home destination. Its proximity to Mumbai gives the people another reason to settle here permanently. With flawless connectivity in both roadways and railways, the commute is quick and smooth. The nearest railway station of Kalyan serves as a junction connecting it to many major cities across India. Monorail has been proposed by the RDA authorities that will connect from Badlapur to Bhiwandi or Thane or Kalyan to Badlapur.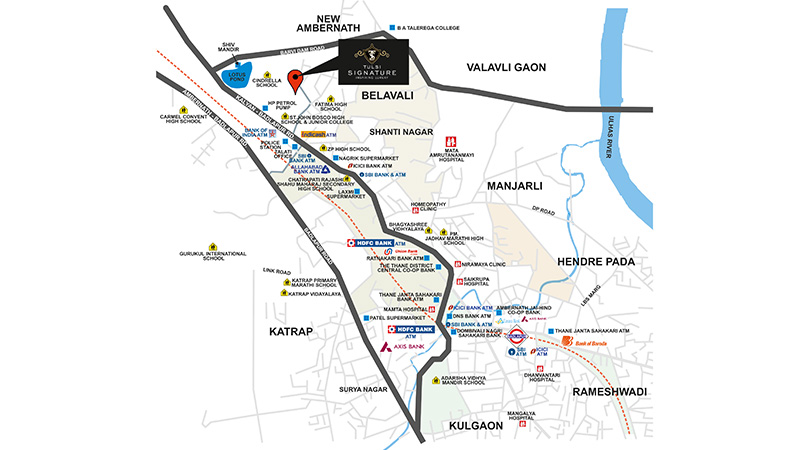 Badlapur has a well developed social infrastructure. Reputed schools and round the clock medical facilities make the town a preferred choice. Badlapur has huge land parcels and a steady pipeline of projects.