Piramal Realty Sign A Deal With Omkar Realtors For A 12 Acre Project In Mahalaxmi, Mumbai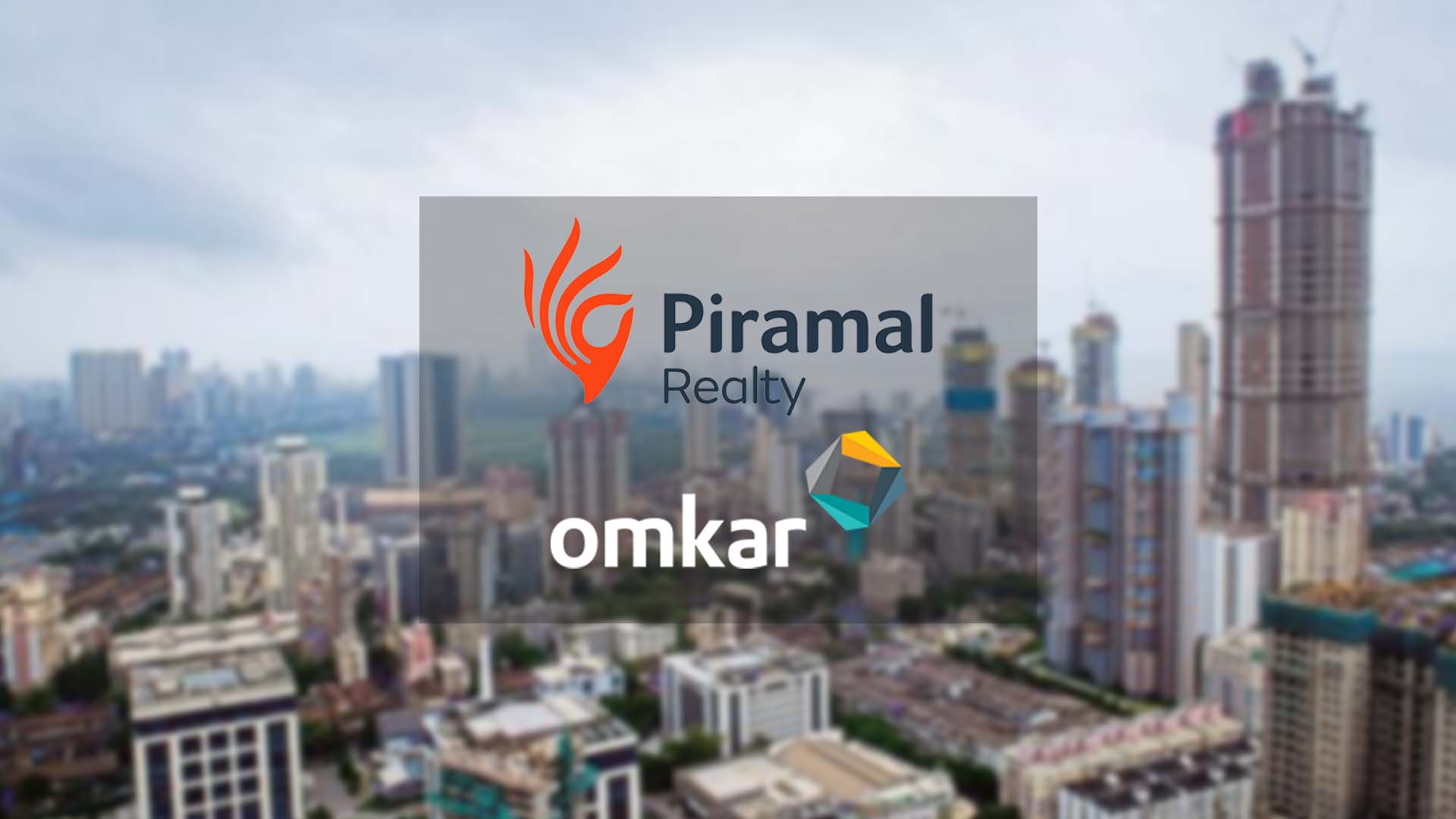 The real estate development arm of Piramal Group, Piramal Realty has signed a development agreement with Omkar Realtors and Developers Pvt. Ltd for a 12-acre project in Mahalaxmi, a prime location in Mumbai.
Piramal Realty was launched in 2012, is backed by investment bank Goldman Sachs Group Inc. and a private equity firm Warburg Pincus, which invested Rs900 crore and Rs1,800 crores, respectively, in 2015.
Those mid-sized developers unable to develop certain projects on their own due to a liquidity crunch, find these kind of joint development agreements as a lifeline. With such pacts with larger firms, these developers are able to monetize their land holdings and pare debt.
In a release by the company, it is revealed that the Piramal Realty will furnish a deposit of Rs 400 crores to Omkar Realtors, by taking the 60% revenue share in this 2 million sq ft residential project in south Mumbai's Mahalaxmi project.
As earlier in 2015, Omkar Realtors managed to get the mandatory majority consent from tenants and the eligible slum dwellers to redevelop the said Dhobi Ghat slum area near Mahalaxmi railway station and the race course.
According to Anand Piramal, Founder- Piramal Realty, reforms such as demonetisation, GST, RERA are strengthening the real estate industry. He declares this period as a great time for institutionalized players with a strong track record and robust balance sheet to grow and expand their footprint.  According to the agreement, Piramal Realty will lead design, development, construction, sales & marketing of the project.
On their partnership with the Piramal Group, Gaurav Gupta, Director- Omkar Group expresses his excitement for this project. He talks about their first joint venture, dated back in 2010 when Piramal Group funded many of their projects. According to him, this current transaction will further strengthen their relationships.
Being one of the largest open laundries in the world, dhobi ghat is an important tourist attraction in Mumbai. The redevelopment plan includes refurbishing the open laundry and the rehabilitating slum dwellers, this area is considered more than a century old and part of a city heritage structure.
Created by the British administration, this ghat is a washing area, with 731 washing pans and flogging stones. An open area has been given around it, for cleaning and drying purpose, which was later taken over by the slumlords.
CallisonRTKL, a global architecture, planning and design firm has been appointed by Piramal Realty, to lead the design architecture for this project. Known for its key projects, CallisonRTKL has designed some prime projects around the world, such as Bahrain City Center in Manama, Chadstone Shopping Centre in Melbourne, Grand Gateway 66 in Shanghai, and Lenovo Campus HQ in Beijing.