MahaRERA Forms Concilliation Teams To Solve Homebuyers' Complaints Against Builders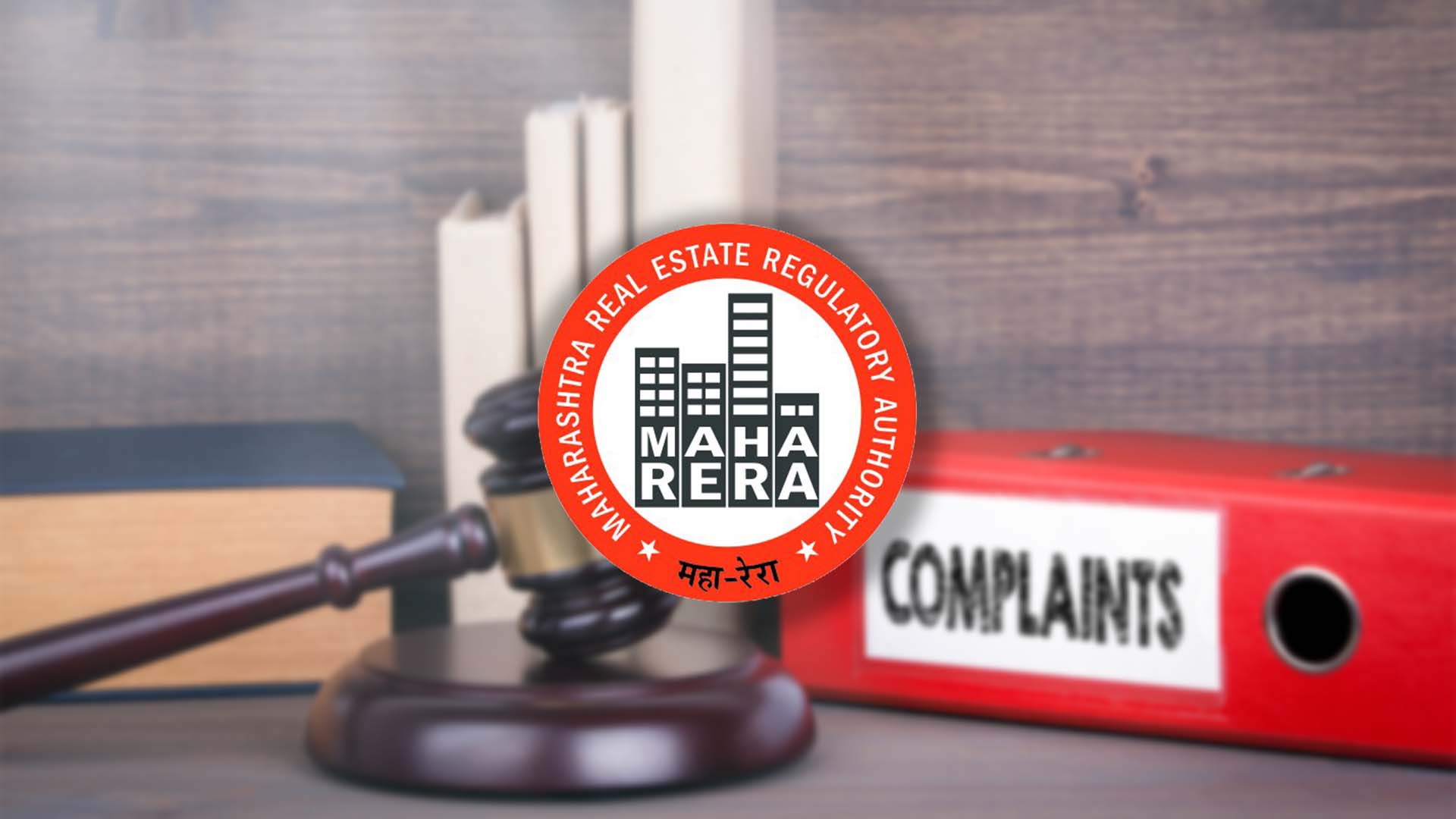 The Maharashtra Real Estate Regulatory Authority (MahaRERA) is planning to establish a special forum to address 457 complaints that the authority has received from buyers and other citizens. Members of builders' associations and gram panchayats will comprise this forum. As earlier, complaints were used to get registered online but now the complainants can approach the forum. This will ensure a process where the filtered complaints are passed on to the higher authority.
According to the secretary, MahaRERA, this conciliatory forum will act as a mediator forum between the complainants and the authority. Till now, 214 complaints have come under process, from the total of 457 complaints received by the authority. Now the complainants can easily approach the forum and submit documents related to it. No approving or authorising of the decision will be made directly as the decision of the forum regarding any particular complaint will now be acknowledged.
This forum by the Maharashtra Real Estate Regulatory Authority (MahaRERA) will have 33 conciliators, setting up 15 teams, each comprising of two members. One of these would be from the realty developers' industry body and other would be from the consumer forums, representing homebuyers. Out of these 15 conciliation teams, 10 teams will take care of matters related to homebuyers from the Mumbai Metropolitan Region (MMR), while the rest five will be managing the real estate market of Pune.
The 18 builders, which are also the members of National Real Estate Development Council (NAREDCO) and the Confederation of Real Estate Developers Association of India (CREDAI), will be participating in the forum. Also there will be 15 representatives of Mumbai Grahak Panchayat and Grahak Panchayat Pune, are being named by MahaRERA, to represent homebuyers' interest.
Three extra conciliators are also being appointed in addition to these 15 teams, who could be of use in case of any shortfall. This builder's list includes some major names such as Niranjan Hiranandani, Mukesh Mehta, Paras Gundecha, Vijay Wadhwa, Rajesh Prajapati, Pravin Doshi and Rajan Bandelkar.
According to the MahaRERA chairperson Gautam Chatterjee, the conciliation teams are being set-up for the MMR and Pune region, as most of the complaints are received from homebuyers for projects from these markets. If necessary, separate teams for other key cities will be formed later.
These teams are being formed in order to create a filter for numerous complaints that are getting registered at MahaRERA. Therefore, this body may attract a large number of homebuyers and builders for reaching a consensus. Thus leaving only those matters that cannot be resolved for MahaRERA's intervention.
Pan-India bodies such as the Confederation of Real Estate Developers Association of India (CREDAI), National Real Estate Development Council (NAREDCO) with members of realty developers' associations will be the part of these benches. The bench will also see the participation from the voluntary consumer organization Mumbai Grahak Panchayat to represent homebuyers.>/p>
Owing to this mechanism, homebuyers' complaints against builders can be resolved through a consensus. In absence of any consensus, the homebuyers will be provided an option of lodging a formal complaint against the builder in MahaRERA.