Corium: A Unique Brick Cladding System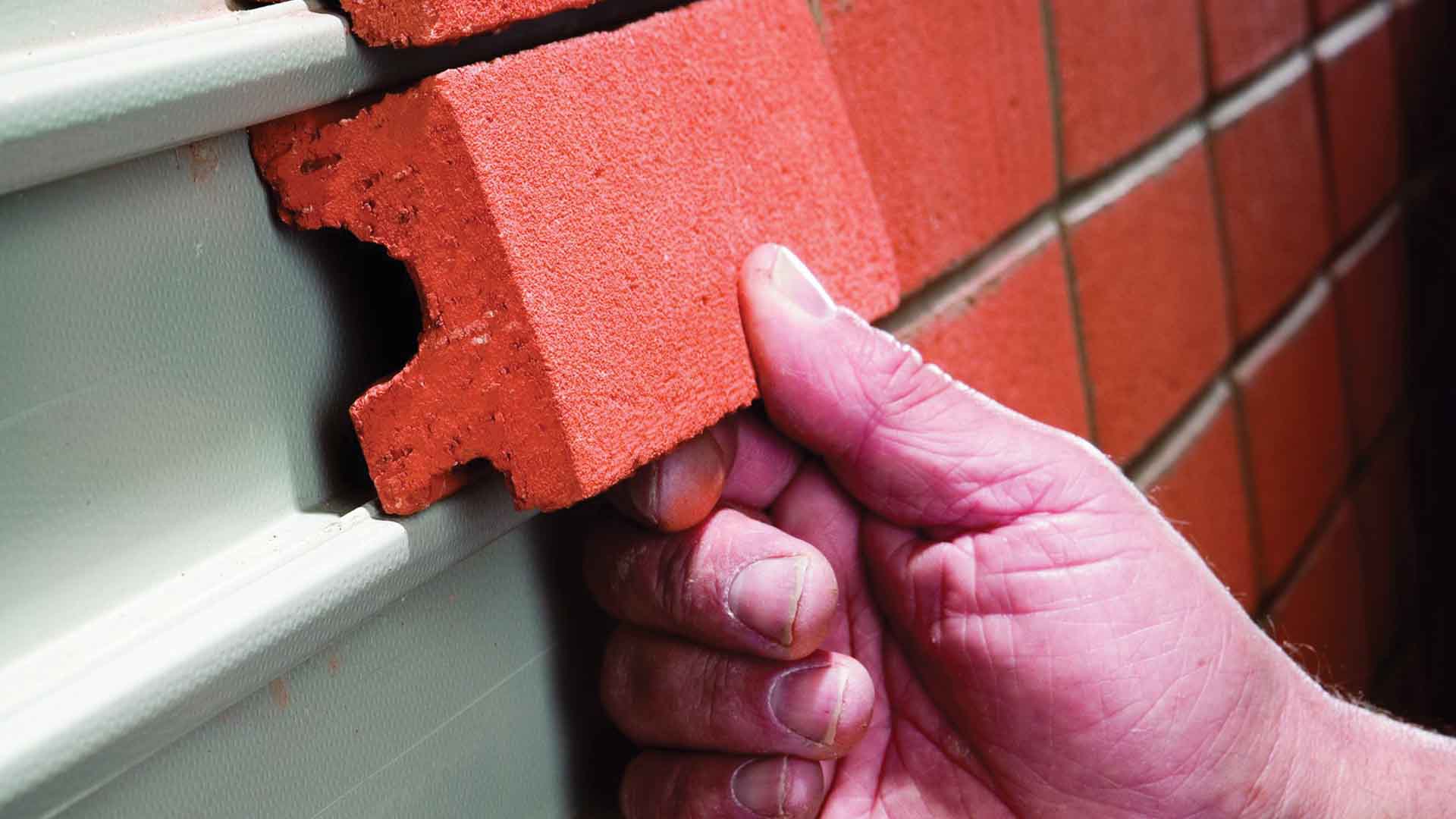 A unique brick cladding system is increasingly gaining popularity in UK and across the world. Used in many of the prestigious developments over the past few years, this system combines the natural beauty of genuine brick with cost effective fast track installation.
Specially manufactured brick slip tiles are mechanically fixed onto a HPS200 galvanised steel backing section. Vertical support system with horizontal rows gets mounted by these profiled lengths and the brick tiles are simply clipped in place. Corium gets a high strength facade, from a unique feature of mechanical 'clipping', enabling some adjustment of tile position during installation.
Now this system is also being adopted in the American continent as well. The North American launch of the Corium Cladding System has been announced by the Telling Architectural Systems, which will be a fully engineered new façade system according to Telling vice president Steven Collins.
Further he points about the Corium moving traditional stacked brick into high performance brick veneers by using the high-density, frost-resistant and the high-compressive strength bricks with steel backing trays. With multiple advantages, this system provides back-ventilated assemblies and full rain screen with the brick.
This is a fully engineered rain screen assembly with rear ventilation, which provides an uninterrupted air/moisture barrier, an open cavity and continuous-insulation capability, meeting the requirements of ASHRAE 90.1 for maximum moisture and thermal performance. Corium satisfies many different aesthetic requirements such as stacked bonds, running bonds, custom colours and the ability to insert feature materials.
A unique and patented profiled brick cladding system that is mechanically fixed to a galvanized receiver tray, gives an interlocking to form a drainage plane, which is then mounted to the engineered framing system. Which is followed by a clipping system of the bricks, offering a level of design flexibility unheard of with traditional hand laid bricks.
Corium is suitable for use with a wide range of substrates, including light-gauge steel framing, structural steel, concrete, wood frame, masonry, insulated metal panels, continuous insulation systems. Corium-clad buildings benefits from lower overall wall costs at only 14 lbs per square foot. Corium also enables custom bonding patterns with a variety of sizes available, without compromising speed or performance. To achieve dramatic finishes or overhead to create soffits and ceilings, the Corium Cladding System can be mounted at any angle.
The Corium Cladding System has passed testing for: AAMA 501.1 Water Penetration, ASTM E283-04 Air Leakage, AAMA 501.5 Thermal Cycling, ASTM 330-02 Structural Performance, Air Pressure Differences, ASTM 331-00 Water Penetration, and BCRL BM1:1993 Freeze/Thaw testing at 100 Cycles. Corium can be installed by labourers, carpenters, masons and sheet metal workers. It is also ideal for prefabrication assemblies.
Successfully installed throughout Europe for fourteen years, Corium is now available in North America, exclusively marketed by Telling Architectural Systems LLC, Cranston, RI.