9 Intriguing Trivia About Indian Real Estate Market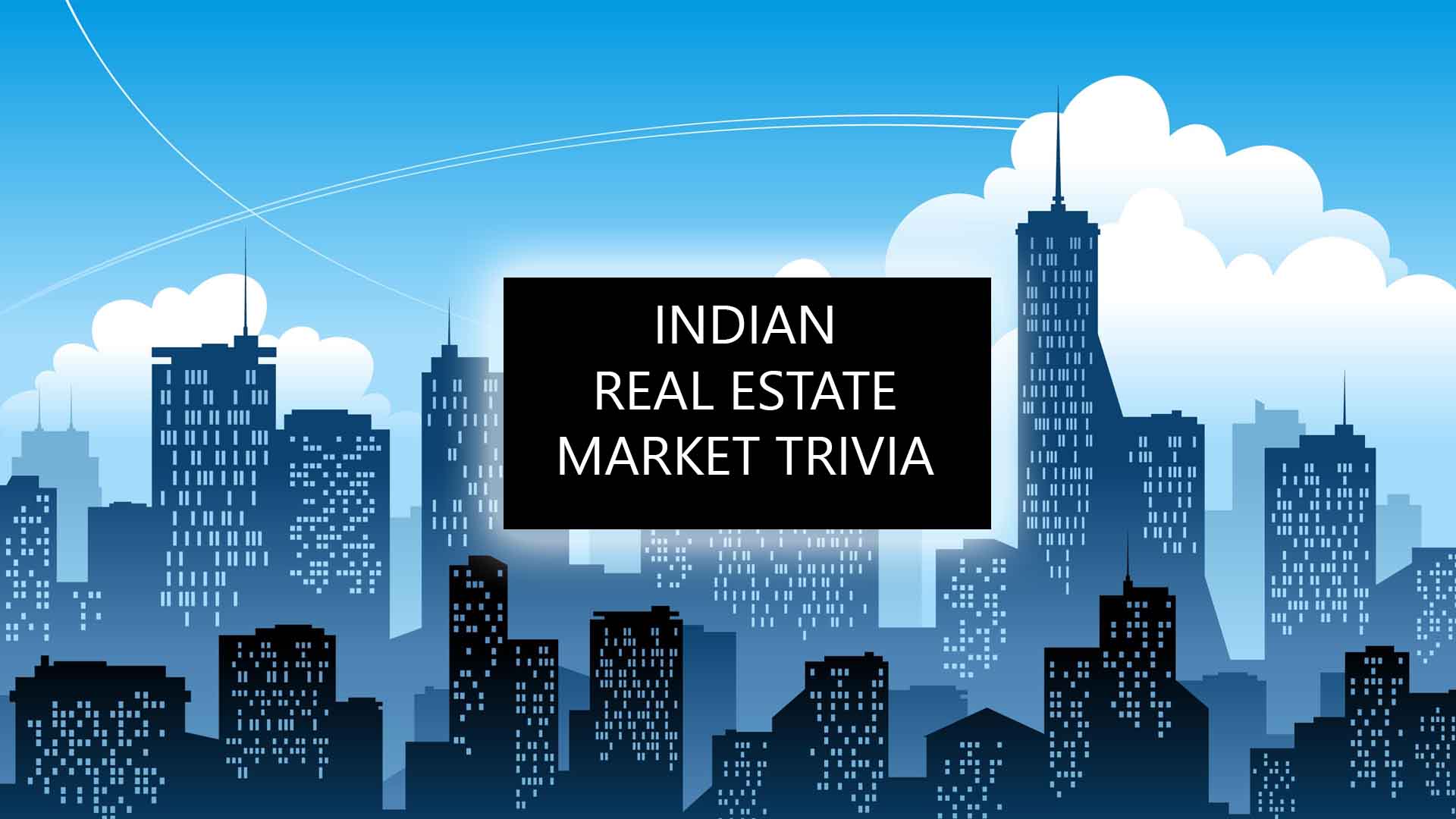 Did you know New Delhi's Connaught place is among the list of the most expensive office markets in the world? Research on the 'interweb' about real estate market statistics, brokerage, mortgage rate, etc. must be a harrowing experience. But here we have decided to give you a little breather by curating 9 interesting facts about real estate market in India that you might have missed.
Edible Floors
The Mattancherry Palace located in Kochi famously known as the 'Dutch palace' has floors made of egg whites, juices, jaggery, lime and burnt coconut shells. Though the floors may by appearance look like the traditional polished black marble but has been built with edible and available raw materials.
Biggest Job Market
The real estate sector is the highest job opportunity creating industry besides beauty & wellness, logistics & transport and organized retail. The growth rate in this sector is expected to be approximately 30% in the coming decade.
200 Million Households
India has precisely 248,408,494 households which is the second largest in the world after China. This number out does the population present in half of the world's countries.
Richest Industry
The real estate industry has contributed a total of $24.188 Billion of Total Foreign Investment (FDI) from April 2000 to March 2016. The total collective inflow from the real estate industry has amounted to 8.4% of total inflows in the country.
Costliest house in the World
The most expensive house in the world is located in India. Antilia, popularly known as the Ambani household is owned by Mukesh Ambani is a 27 storey building in the poshest locality of Mumbai. The total cost of building the tallest independent residence in the world was a whopping $1 billion and can resist up to 8.0 magnitude of earthquakes.
Asia's Biggest Colony
Kankarbagh in Patna, India is one of the largest residential colonies in Asia. It is spread over a vast area of approximately 900 acres.
Expanding Indian Real Estate
The real estate market in India is anticipated to do a business of $180 billion by 2020. The compound annual growth rate (CAGR) of the market size of the real estate sector from 2008-2020 is expected to be 11.2%.
High Demand for Urban Housing
The demand for urban housing is estimated over 4.2 million units from 2016-2020 in the top cities of India. Amongst all the cities Delhi-NCR has the highest demand escalating to nearly 24-26%.
Monument of Jealousy
The British in order to make a monument that is better than the iconic Taj Mahal built by Shah Jahan, built the Victoria Memorial in Kolkata. This structure is known as the symbol of jealousy.