Raunak Group Celebrates A Year Of Successes With Digital Agency Insomniacs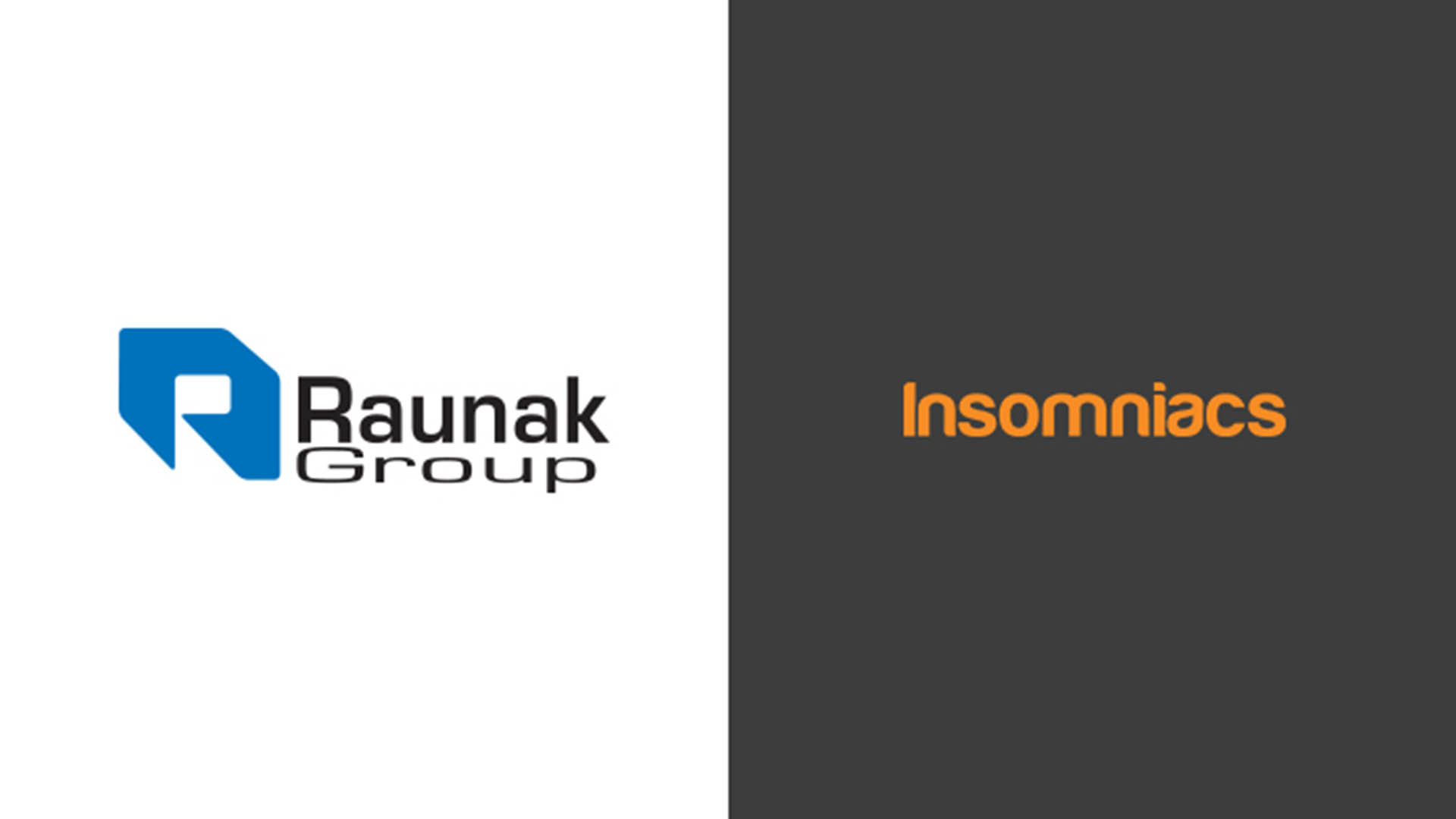 Leading Mumbai based real estate developer Raunak Group recently celebrated the first anniversary of their partnership with digital agency Insomniacs, reveling in an occasion that came in after a series of successful campaigns which changed the face of real estate within the city.
Insomniacs was first handed over the digital responsibilities of the real estate developer in December 2016, taking over the reins for their first collaborative campaign, i.e. 'Darr Ke Aage Ghar Hai'. The campaign targeted the top fears that every potential home buyer faced while on the lookout for a new permanent address, taking away all those 'Darr' with a single offer of just 6% interest on their home loans for a period of 4 years, essentially helping every customer save up to Rs. 3 lakhs of their budget. The campaign turned out to be a major hit with Raunak Group delivering 131 homes to happy families.
The brands' second collaboration, 'Apna Pehla Ghar', sparked the interest of many living in Mumbai, inciting within them the feeling of owning their very first home within the city's limits. 'Apna Pehla Ghar' introduced the offer of massive savings in the form of their GST and PMAY benefit, helping each customer save up to a minimum amount of Rs. 6 lakhs on the booking of their home. The campaign struck a chord with Raunak Group's audiences, guiding 103 families to book their permanent address within the developer's projects.
Starting in the month of November 2017, Insomniacs and Raunak Group brought back the biggest home buying festival ever seen in Mumbai, i.e. the Raunak Home Buying Fest 2.0. The campaign promised one of the biggest offerings given forth by any real estate developer in Mumbai, giving customers a chance to spin their luck on the Wheel of Fortune which granted them prizes ranging from Gold to an EMI holiday to a massive cash voucher. The campaign turned out to be one of the biggest collaborative successes achieved by both the agency and the brand, leading to over 157 homes delivered to happy families.
Recently, Raunak Group launched their initiative to charge 0 GST on all of their under-construction projects, a first-mover advantage that has worked out in their favour.
Commenting on the development, Shyamal Mody, Director at Raunak Group, states, "When we first partnered up with Insomniacs and their team, we established all the mandates that were required from the agency and knew that they would deliver. Little did we know that they would take an idea and create multiple disruptions over digital media with our campaigns. They've taught me never to underestimate the power of a single tweet!"
Adding his insights on the matter, Insomniacs Co-Founder Govind Rai states, "We saw the scope of work that Raunak Group had conducted over the years and we believed in their vision. Hence, we decided to take their brand up another notch and reinvent their identity like never before, thereby bringing them closer to the people who they wished to communicate with. Our strategy along with the right tools is what helped our collaboration worked successfully, thereby resulting in the numbers you see today.'
Another achievement that was recently added to the list of Raunak Group's accolades came on the occasion of Gudi Padwa, where 47 families booked their permanent addresses with the real estate developer, creating bonds that last a lifetime.