The PropTech Stories: SmartVizX Brings Virtual Reality into Realty for Better Consumer Experience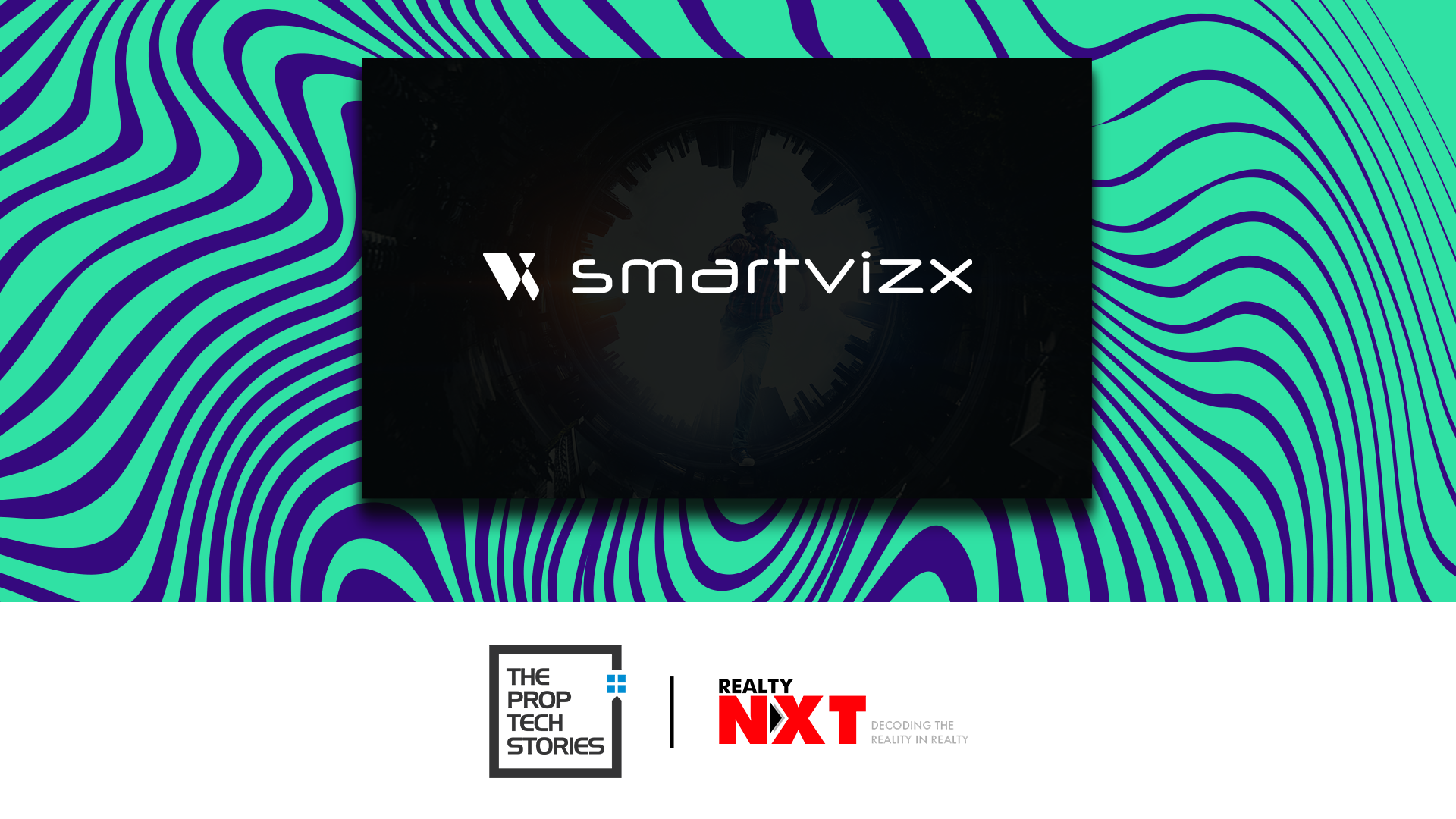 SmartVizX was started by Gautam Tewari and Tithi Tewari, who have both 15 years of experience in the field of architecture and design, back in February 2015. The husband-wife duo understood the future of virtual reality and the potential of gamification for better engagement and interaction with content in businesses.
The idea drove them both to quit their high paying jobs and work towards their entrepreneurial dream. An excerpt with Tithi Tewari decodes the success story of SmartVizX:
Q. Was there an incident which was instrumental in forming SmartVizX?
My entire professional career has been instrumental in shaping the idea from which SmartVizX was born. Right through my career, I witnessed our clients struggling to understand the design ideas being put in front of them through static and passive tools. Throughout my professional journey, I felt the design fraternity needed immersive and interactive technology to design visualization and collaboration in order to solve the issues that plagued our profession. That is exactly the problem we are solving at SmartVizX.
Q. What's the kind of reception for SmartVizX in the current market?
We started with a productized service based cross-platform solutions using Virtual Reality which garnered great feedback and traction immediately. Most customers even asked us to think of a product they can use or introduce in their daily workflow for their personal work. Our next step is to develop such a product which is also witnessing, a good early traction.
Q. How do you think VR is the future in real estate?
Real Estate has suffered from poor decision making, both in terms of selling and buying, because of the state of technology, or the lack of it. Our tools remain picture based and the walkthroughs are pre-programmed. The power has to be in the hands of the buyer in some shape and form and this is the change that VR brings about. With VR both buyers and sellers benefit. In India especially, given the RERA based requirements now, VR can actually be used to ensure there are no gaps in what is promised and what is eventually provided.
Q. What are the services SmartVizX provides in the market? Can you elaborate?
SmartVizX creates life like the visualization of yet to be built spaces through the use of Virtual Reality. Our solutions are cross-platform. So one can view them on high-end head-mounted devices, phones and with some solutions can even run on the web.
Q. Who are the main competitors of SmartVizX?
There are a few competitors in terms of the solutions we have been providing. But there are not too many who are developing the product we are currently working on. None in India at least.
Q. What are the brands that SmartVizX has worked with? One of the best experience/moment you would like to share with us.
We have worked for customers such as Belgravia Group of Chicago, Alpha Corp, Lodha Group, Ireo, Asian Paints, AIS, Tata Power, Luminous, Schneider, MagicBricks, Jumeirah Group, Accenture. Being awarded India's number one Virtual Reality company by Frost & Sullivan, when every big company was in the room, was truly a very fulfilling moment for us. In addition to this, getting repeat orders from international markets gives us a lot of strength that, we are indeed addressing a key problem in the industry.
Q. How does the company intend to use the funding they have received from Indian Angel Network (IAN), Stanford Angels and Entrepreneurs India (SA&E India)?
We have utilized the funds to put together a robust, VR focused, engineering team. This team comprises of senior pros from the VR community who are working on building a first of its kind VR based design collaboration product.
Q. Is there any particular sector that SmartVizX is planning to cater to next?
We are firmly focused on AEC (Architecture, Engineering, and construction) industry and we intend to remain focused on the same for now.
Q. If you weren't building your start-up, what would you be doing?
I had a successful role in a successful company before we found SmartVizX. I don't know if I would have continued doing the same for the rest of my life. But Education and sharing of knowledge are very close to my heart. I might still be eventually involved with the education of the underprivileged. Take VR there maybe. Who knows?
Q. Where do you think your growth will be by 2022?
That's way too long down the line to make a prediction. One of the key lessons for me as an entrepreneur has been to take small incremental steps and not look too far ahead into the future. But I certainly see our VR product being used by a substantial set of enterprises across the globe and becoming a leader in our space.
Q. Are there any pieces of advice you want to give to the budding entrepreneurs in PropTech?
Yes. Most important one being that as a budding entrepreneur you do not need any advice from folks like me. We are all entrepreneurs and with hard work, focus and commitment; each of us has the ability to achieve our goals no matter what – solve problems, make wise decisions, maintain razor-sharp focus and keep the burn rate low.