The PropTech Stories: NestAway Fills Home Rental Gap Through An App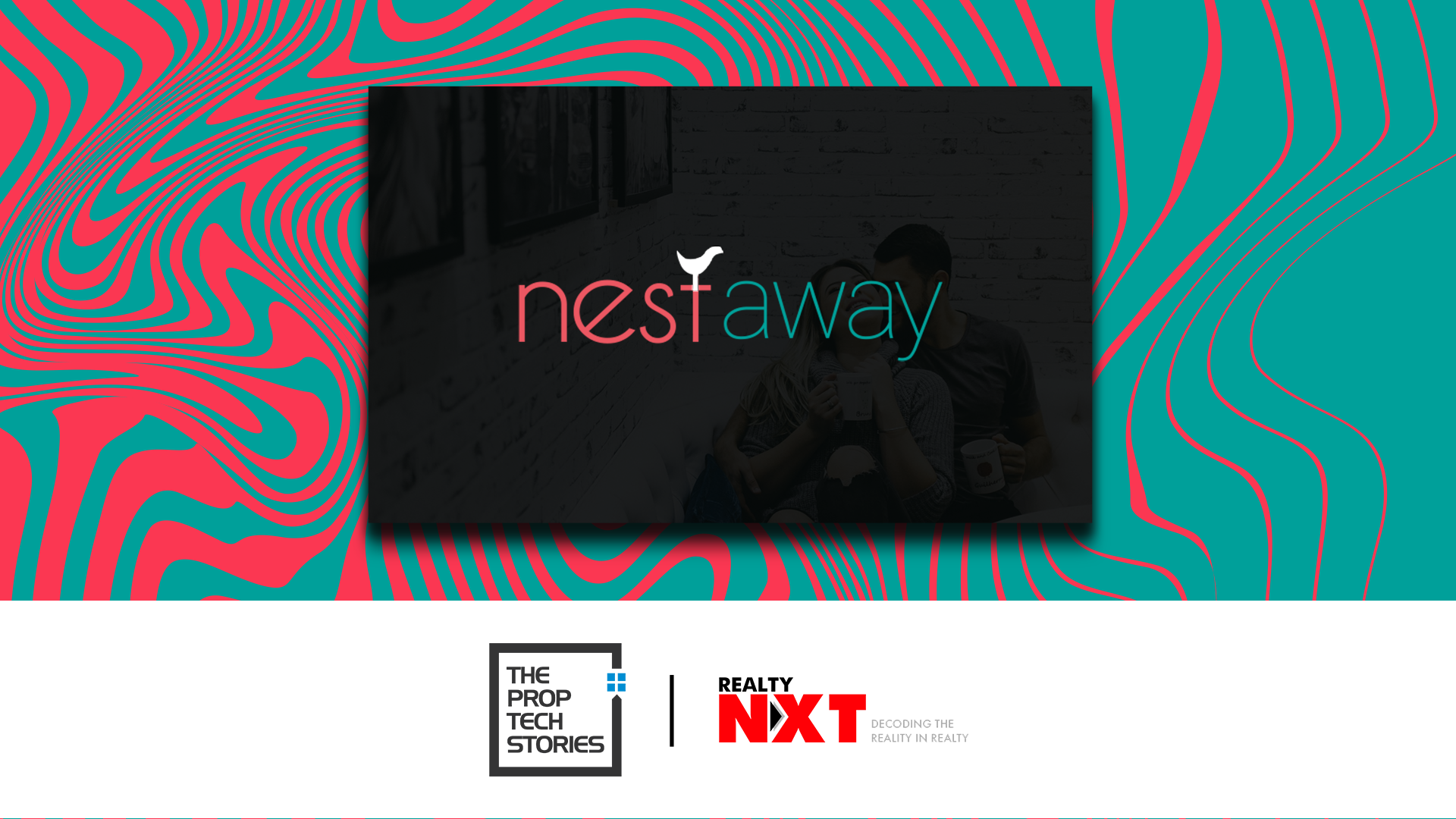 Home rental start-up, Nestaway was founded by four friends Jitendra Jagadev, Amarendra Sahu, Deepak Dhar, and Smruti Parida, in 2015. The main objective was to create a marketplace for shared home rentals which has always been a problem to find for urban migrators, for the longest time.

The start-up caters to individuals looking for affordable rental housing in the top 10 cities in India, having started in Bengaluru. Today it caters to over 35,000 tenants and 16,000 owners, including over 7,000 family owners in Bangalore, Delhi, Faridabad, Ghaziabad, Greater Noida, Gurgaon, Hyderabad, Noida, Mumbai, and Pune. The story of their concept and the solution as shared by Jitendra Jagadev, Co-founder, and COO, NestAway Technologies.
How did the idea of Nestaway come about?
When we, a bunch of friends first moved to Bengaluru in 2004 for work, we spent days searching for a place to stay and dreamt of a 'nest away from home' that we could call our own. However, unmarried people were never the preferred choice of tenants so getting a house on rent in decent localities was a dream. Apart from this, the steep deposit amount of 10 months' rent was an added burden on young millennials.
After three months of frantic search, we found an owner who was kind enough to offer his house to us for six months' deposit in exchange for a little more rent. The whole process was frustrating, tiring and, at times, humiliating. During this process, we realized the need to develop a social infrastructure for affordable renting.
In June 2014, we experimented with one of our houses in Whitefield and listing it for rent on social media. To our surprise, all the 4 beds that we had offered were sold out in a day. We found a huge potential in this market and wanted to solve the issues faced by urban migrants. Along with Amarendra Sahu, Deepak Dhar, and Smruti Parida—we started NestAway with the objective of creating a marketplace for shared home rentals. At NestAway we wanted to provide houses for everyone without any discrimination and at a convenience of two months' rent as deposit, sans an interview with the owner, especially for youngsters. We wanted to create an ecosystem that is responsible for making living conditions better. Today we are the largest online home rental company in India.
Do you think there is a huge demand for student and community housing in the market?
India has a student population of about 300 million, which is growing every day. With the huge influx of students, Indian institutions are finding it difficult to provide accommodation for all the students thus creating a huge demand in the Indian real estate sector.
The demand for community housing is also growing as it provides an opportunity to students and working professionals to make renting houses more affordable.
What is the biggest challenge that Nestaway had to face post its inception?
Initially, we faced difficulty in building trust with the homeowners and prospective tenants. We soon realized that tenants preferred reaching out to us for everyday issues, even when it was never a part of the initial offering. However, value-added services like these provide a huge opportunity for players in the real estate and even though we take up minor issues for the tenants, going forward NestAway wants to play a bigger role here and accordingly scale up the organization.
Who amongst the four of you came up with the idea of a home rental start-up?
When we first moved to Bangalore we had to face a lot of issues in trying to find a decent accommodation to stay. We collectively realized that there was a need to find an appropriate solution to mitigate the problems faced by urban migrants. We wanted to create a sense of belongingness for migrants moving to other cities and hence decided to start NestAway.
Given, how the real estate market is working currently, what are your predictions for the student market?
Student housing is relatively a new concept in India, the demand for restriction-free and safe housing for students is increasingly growing in India owing to the influx of students and lack of availability of accommodation by universities. Since the residential real estate industry is going through a slowdown currently, it provides an opportunity for builders to convert their existing projects into student housing projects. Student housing promises investors' regular and high-income growth with the financial security provided by the student's parents, making it a risk-free investment.
What is the most important thing people should know about the brand NestAway?
We stand against all forms of discrimination and hence our campaign – #HomesThatDontDiscriminate is one of the many steps that was taken in this direction. We also believe that as a brand you cannot have an isolated POV anymore – disjointed from whatever is happening in reality.  All brand communications have been crafted around the insight that every urban migrant faces some form of discrimination or bias while looking for a house. As a category leader, NestAway takes the pride of providing homes that do not discriminate in any manner or form and we constantly work towards building a robust home rental ecosystem in India.
Is there any particular sector that NestAway is planning to cater to next?
In a span of 39 months, we have seen an increase in the demand when it comes to the home rental industry. With connectivity, convenience, and security of neighbourhood becoming the top factors for millennials, we believe innovation in design and technology will go a long way in providing the appropriate rental housing solutions needed by millennials. We are currently making over $4 million (Rs 26 crore) a month in rentals and are looking at 8-10 top cities, where we can have greater penetration in the market.
Currently, we are focusing on student housing and family rentals. We also want to focus on increasing our stronghold in the current cities that we are present in.
If you weren't building your start-up, what would you be doing?
Coincidentally, all of us (co-founders) are serial entrepreneurs – Amarendra and I co-founded BrizzTV, Deepak was part of the founding team at Citrus, and Smruti had started an art marketplace called Sen6. We all strongly believe in the power of entrepreneurship and how it can create a huge difference in people's lives. Together, we wanted to create an ecosystem that would ease the process of searching for the right accommodation for urban migrants and create a sense of belonging for them when they moved to a new city. Our key focus now is to grow NestAway and take it to new heights.
What will the company's growth be by 2022?
We have raised $94.2 million as of today and after the acquisition of Zenify in May last year, we also started focusing on family rentals. About 40% of the new bookings now come from the family segment with the ratio being at 65:35 for shared versus family rental houses. We are currently aiming at about 50,000 houses by 2020 to break even. We have a long way to go and we are here to disrupt the home rental market.
Are there any pieces of advice you want to give to budding entrepreneurs at PropTech?
For any start-up to flourish, it is important that you provide a value proposition to your customers that are different from other companies. Experimenting is a good way to understand the best value proposition that you can provide to your customers. In addition, being open-minded and believing in your instincts can help you go a long way in creating a viable and successful start-up.