The PropTech Stories: Zricks – The Real Estate E-Marketplace Which Rose In Times Of A Property Slump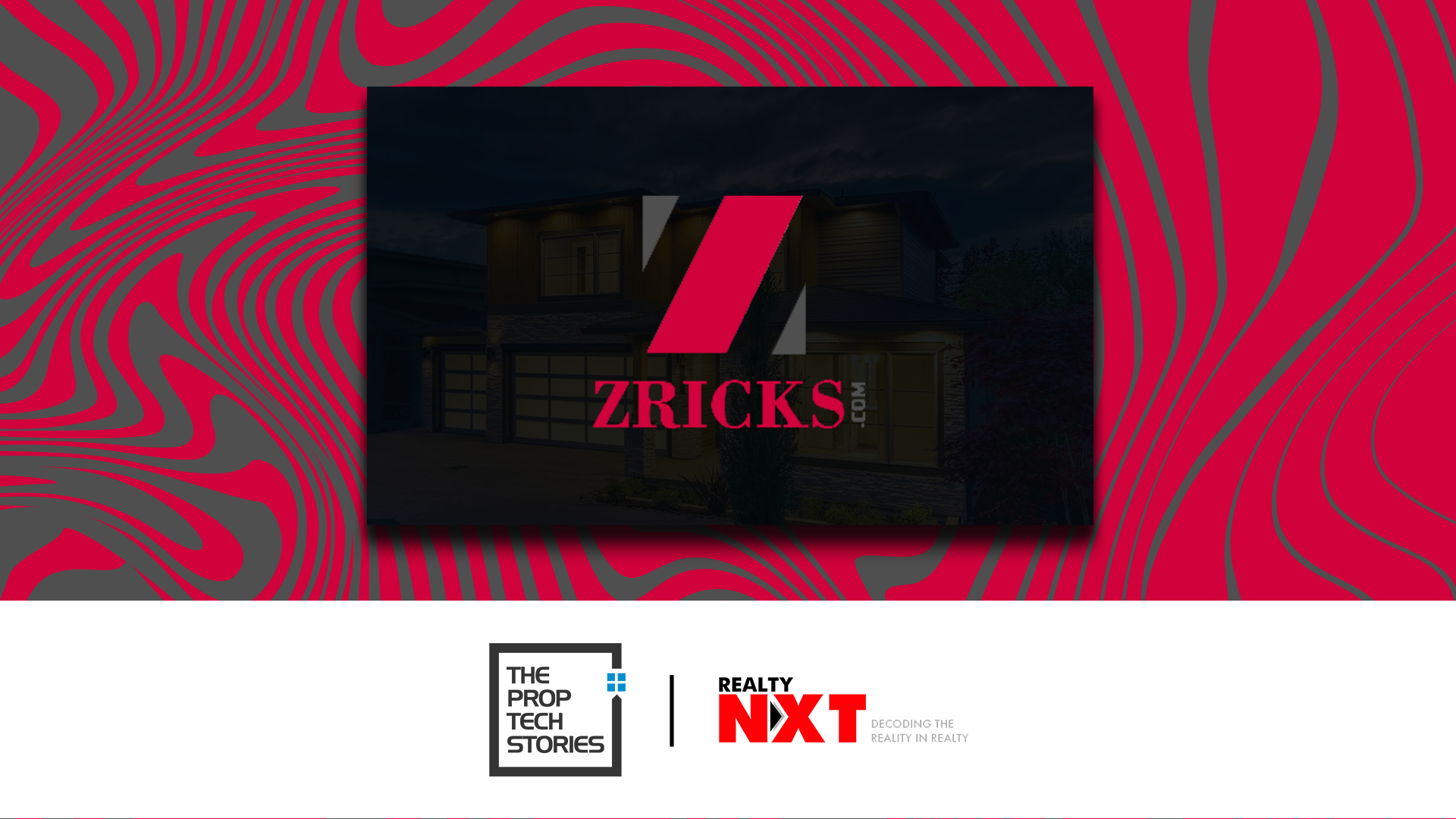 Realizing the internet boom and the founders' strong conviction during the property slump has made Zricks, what it is today. They realized the importance of Internet-based solutions which was aligned with the vision of the founder, to create a unique concept providing end-to-end solutions for clients.
Zricks is the result of combined minds of the management field who have mastered in understanding the real estate market in its entirety along with the issues related to commercial and residential properties search. Ease, convenience and seamless function of the business are the three major perspectives they believe in.
Talking to Pankaj Agarwal, Co-Founder, Zricks.com on the insights and ideas behind their success story in this excerpt.
1. How was Zricks.com formed?
In India, there wasn't any wholesome portal which was created by a Real Estate Expert. Most of the big portals were created by IT professionals and Majority of them were good in the technical aspect only; Consequently, it failed miserably in the business sense. On the other side, the founders of Zricks.com are a combination of both Business & technical expertise. Zricks is a bootstrapped or self-funded start-up which is delivering multi fold revenues every quarter. Zricks.com was founded in 2013, starting real estate portal in a sluggish property market defines the strong conviction and boldness of the founder's mindset. The 'Marwari' Entrepreneurs had the right vision and passion for overcoming all the challenges in a scenario where survival of renowned Real Estate portals was at risk.
2. How is Zricks.com different from its competitors?
Zricks.com is the fastest growing Real Estate marketplace in India
Zricks.com is a one-stop shop for real estate online in India.
There is a feature of Quick-posting on the website where you can post your Property within 5 Seconds.
Zricks.com showcases over 7000 real estate walkthroughs of residential and commercial projects in India where you can look for property videos by city, locality, road and project name. It is a medium to tour homes /sample flats through videos in order to provide the best reality experience.
Our success is driven by strong content marketing.
3. How does Zricks.com work?
Zricks.com is an online platform which provides with an easy way to search for residential and commercial projects & properties across India. It involves four parties namely:
The Owner: Fulfil the Property hunting quest
The Seller: Provides qualified buyers
The Agents: Provides Verified clients, CRM for Lead Management
The Developers: Provides filtered buyers, Project Marketing, Content Marketing, Social Media Marketing etc. Users on Zricks.com can post their residential & commercial property to sell and to rent. People interested in buying properties or renting them can do so via Zricks. It is catering to over 29 Indian cities. It's an online digital marketing platform for real estate developers and agents for lead generation.
4. What is the USP of Zricks.com?
Real-Time Blog Updates
Q and A's
Walkthrough Search
Brochure Search
In-Depth Compare Projects
Hand Picked Collections
Real Estate Polls
5. How many brokers work for Zricks.com?
We have over 1200 Agents registered & working currently at our portal.
6. What value does Zricks.com provide to the customer in today's real estate market?
We believe in providing value by not only publishing the content but also by distributing the quality content to target audience so that the readers can be benefited and updated with latest happenings, property prices, schemes, reviews, Q&A, property polls in Indian real estate market.
7. Who is the core team of Zricks.com?
The concept was developed and implemented by Prashant Agarwal and Pankaj Agarwal.
Prashant Agarwal – Jack of all Trades
Prashant Agarwal is all about managing the larger cogs in the wheel that are part of this business. His managerial skills are nothing short of stellar and he actively focuses on ensuring that all the aspects of business function side by side like a well-oiled machine.
Pankaj Agarwal – The Thinker
Pankaj is the man who looks for the microscopic details of the business; He has wholeheartedly invested his time and energy into ensuring that everything is just right. Pankaj believes in getting the minutest of details right, as for him it is the only way to ensure quality service and high financial turnovers.
8. In the current economic boom, are internet based solutions the next big thing?
Yes, technology is rapidly changing & usage of internet-based solutions is increasing at a staggering pace. It is already a big thing & will continue to be even bigger in the times to come.
9. Are there any pieces of advice you want to give to the budding entrepreneurs in PropTech?
The Market provides a lot of valuable lessons & learning. The successful way to build a sustainable online real estate portal has been to listen to all the stakeholders i.e. buyers, sellers, agents, and builders. Through their feedback, The Zricks Founders keep improving ways to serve the demands and fulfill requirements of their stakeholders.