MahaRERA Awards Raunak Group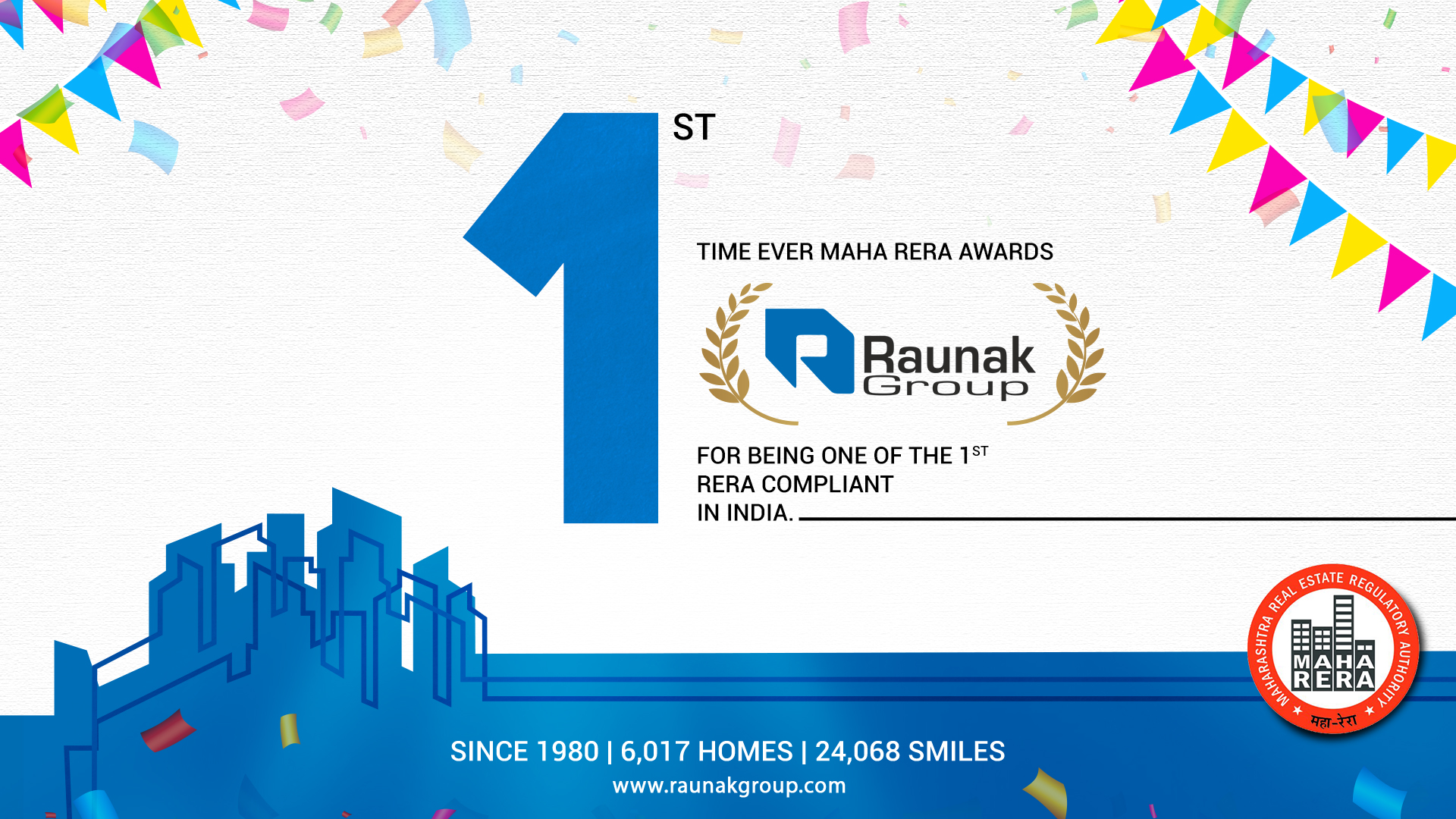 MahaRERA turned a year old on the 1st of May, i.e. Maharashtra Day. To celebrate this occasion, key dignitaries such as Hon'ble Central Housing & Urban Affairs Minister of State (Independent charge) Shri Hardeep Singh Puri, Hon'ble Chief Minister Shri Devendra Fadnavis, Maharashtra Housing Minister Shri Prakash Mehta, Chairperson – MahaRERA Shri Gautam Chatterjee and the key officials of NAREDCO, CREDAI & MGP came together to discuss the year gone by and the way ahead under the RERA regulatory regime.
Maharashtra became the first state in India to start off the online registration process for all the ongoing projects. It is also the only state that has registered over 16000 projects. MahaRERA in the last nine months has been able to successfully close 1168 complaints and 45 appeals out of the total 90 appeals.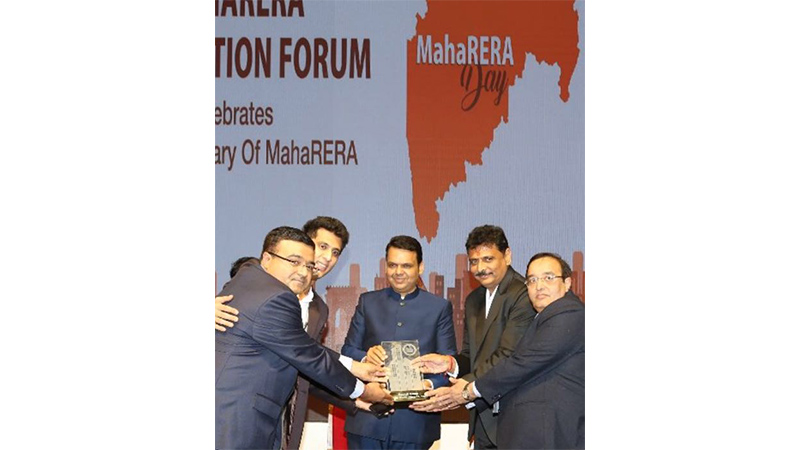 The celebration also conducted an award ceremony where builders were acknowledged for their efforts. Mr. Devendra Fadnavis, Chief Minister of Maharashtra awarded Mumbai's Raunak Group Directors – Rajan Bandelkar, Sumit Mody, Kirti Shah and Raunak Bandelkar, for being one of the 1st RERA compliant Real-Estate companies in India.
The event was jointly organized by NAREDCO, Mumbai Grahak Panchayat, CREDAI MCHI, and CREDAI Maharashtra. It received a huge response in the number of speakers and delegate participation who came together to discuss Financial, Legal & Housing issues, all lead by prominent personalities from the sector.