Ready-To-Move Versus Under-Construction Properties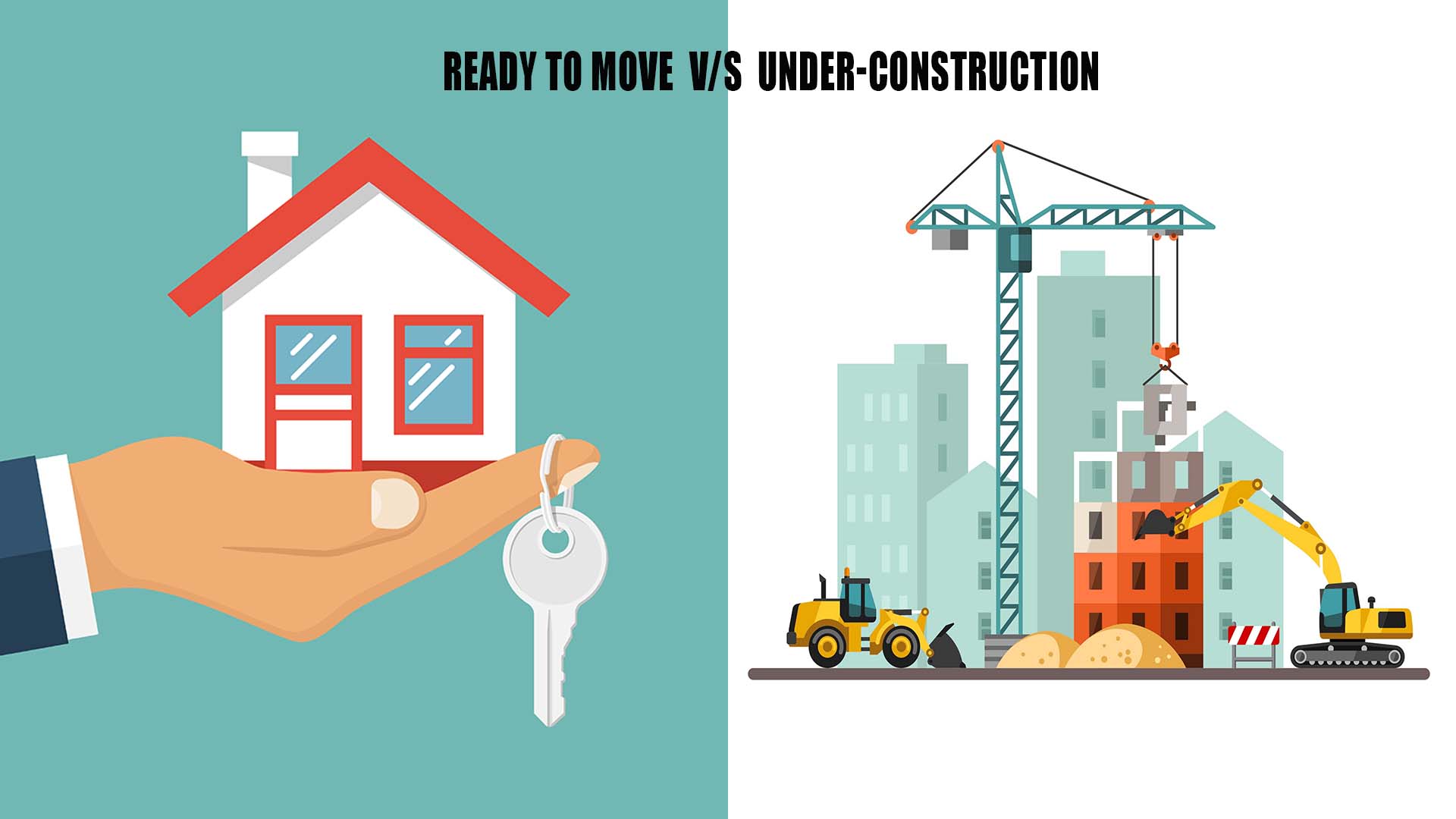 The current status quo of the real estate market pivots to Ready-to-Move homes as the ideal investment for a steady return on investments.
A dilemma every homebuyer faces at least once in his life is whether to book a Ready-to-Move home or spend on an under-construction property? While both these properties serve distinct functions, it becomes an onerous task to choose between the two.
The Goods and Services Tax (GST) places a GST of 12% with full Input Tax Credit (ITC) on under construction properties. Whereas there is no GST on ready to move apartments. Also, GST is applicable to the construction cost borne by the builder, as opposed to houses already constructed, which is only the sale of the units. As a result, under-construction homes become pricey than RTM homes.
Due to the pile up of unsold inventory in many parts of the country, it is an open secret that there will be a price reduction on ready properties. Additionally, freebies and discounts offered by developers make it a sensible choice to invest in ready homes. The buyer is in a position to bargain for an even better price, thus winning a home managing his daily budget.
A major turn of events for the realty sector came in with the implementation of the Real Estate (Regulation and Development) Act 2016. The act hailed as the supreme protector of homebuyers interest, prescribes a standard model agreement, to be entered between the promoter and allottee.
With the revision in the tax bracket on the middle-income group (5% to 2.5 lakhs), it is an opportunity for the mid-priced segment buyer to avail a ready-to-move home. Again, there are no risks of delay associated with a ready to move house, usually a nightmare of under-construction property. Banks and financial institutions too, readily lend loan for a completed project, at better interest rates.
A lag in completion of a project results into ropewalk, balancing costly EMI and your home rent. This catwalk gets resolved when you buy a possession ready home, though it may cost a bit extra, you make your purchase right away, with no EMI hassles.
A RTM home assures security to the buyer, moreover, a win-win situation is when you can earn rental income through your apartment immediately. Furthermore, as a buyer, you get to purchase the home after you are totally guaranteed with the assessment of your possession ready flat. This cannot be ensured with an under construction property.
Likewise, you can also check whether the developer has acquired an Occupation Certificate and a Completion certificate since the it is a ready to move-in project.
In short, RTM homes offer:
Immediate possession

Zero GST

Better-priced homes

No EMI

Better financing options

Save on rent

Rental earning possibilities

More liquidity as compared to under-construction property.

Low risk
To conclude, ready-to-move-in apartments are ideal for you as they offer several perks with a long-term aid.