Young Turks – Featuring Mr. Ram Raheja of S Raheja Realty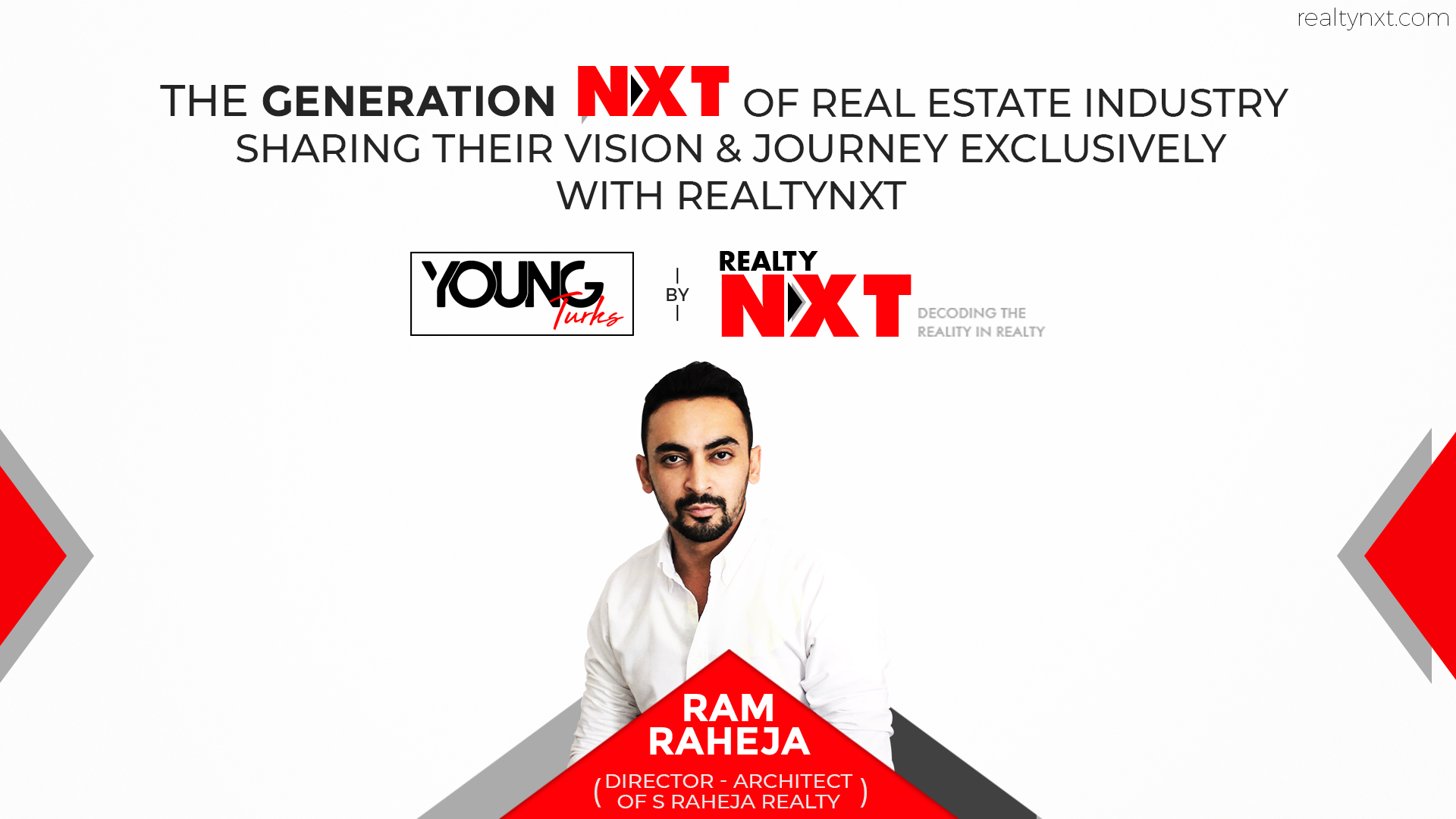 The Young Turks segment on RealtyNxt explores the new talent in the real estate industry. We bring you their stories and journey, their struggle and achievements and their aspirations for the future. We recently met with Ram Raheja, the talented director and architect behind S Raheja Realty and we asked about his past, present and future.
We started our conversation by asking Ram Raheja to define himself as an entrepreneur and as an individual. He went down the memory lane, said, "I started working right after my grade 10, when my father asked me if I was done with my studies. The first few months I spent on site and the construction and design aspect of the real estate got me very interested. I brought this to my father's notice and he asked me to follow my passion and study it."
His passion for architecture could be seen in his eyes as he went on, "I was very keen on architecture so I went to Chicago to study it. In my time there I participated in many study abroad programs, I got exposure to different types of construction all around the world. After which I was studying in Barcelona with Ricardo Bofill, the great Spanish architect. After that I moved back to India which is almost 10 years ago." He concluded that he is a developer with an international perspective and was very design oriented.
Talking about how his journey started in the firm, he mentioned, "As I said I studied abroad and was working there. When I came back to India, I found the work culture to be very different. It wasn't corporate enough, wasn't professional enough as compared to US or Europe. Once in Mumbai I slowly started to settle in the business and understanding how the cultural difference makes all the difference towards the work experience in India."
Raheja explained why it is an interesting time in the real estate right now. He said, "We are at a point where the entire industry is facing a very big shift, a positive change with things like RERA and GST and hopefully with the one-window policy that everyone is talking about." Looking at the future he believes social media marketing has become very important and plays a crucial role for all the projects. It helps the companies to target their products to the right demography.
Talking about where India stands in the world architecture, his response is that we are getting there. He elaborates, "In India, everyone is coming in with all the new technologies which are there internationally. Things like Mivan and other pre-fabricated technologies are making a big difference to the speed of construction in India right now."
Raheja considers infrastructure as the key element that influences the real estate market in a big way. With correct infrastructure India can grow by leaps and bounds. A planned infrastructure growth that would last another 5 generations is the need of the hour.