Young Turks – Featuring Ricardo Romell of Romell Group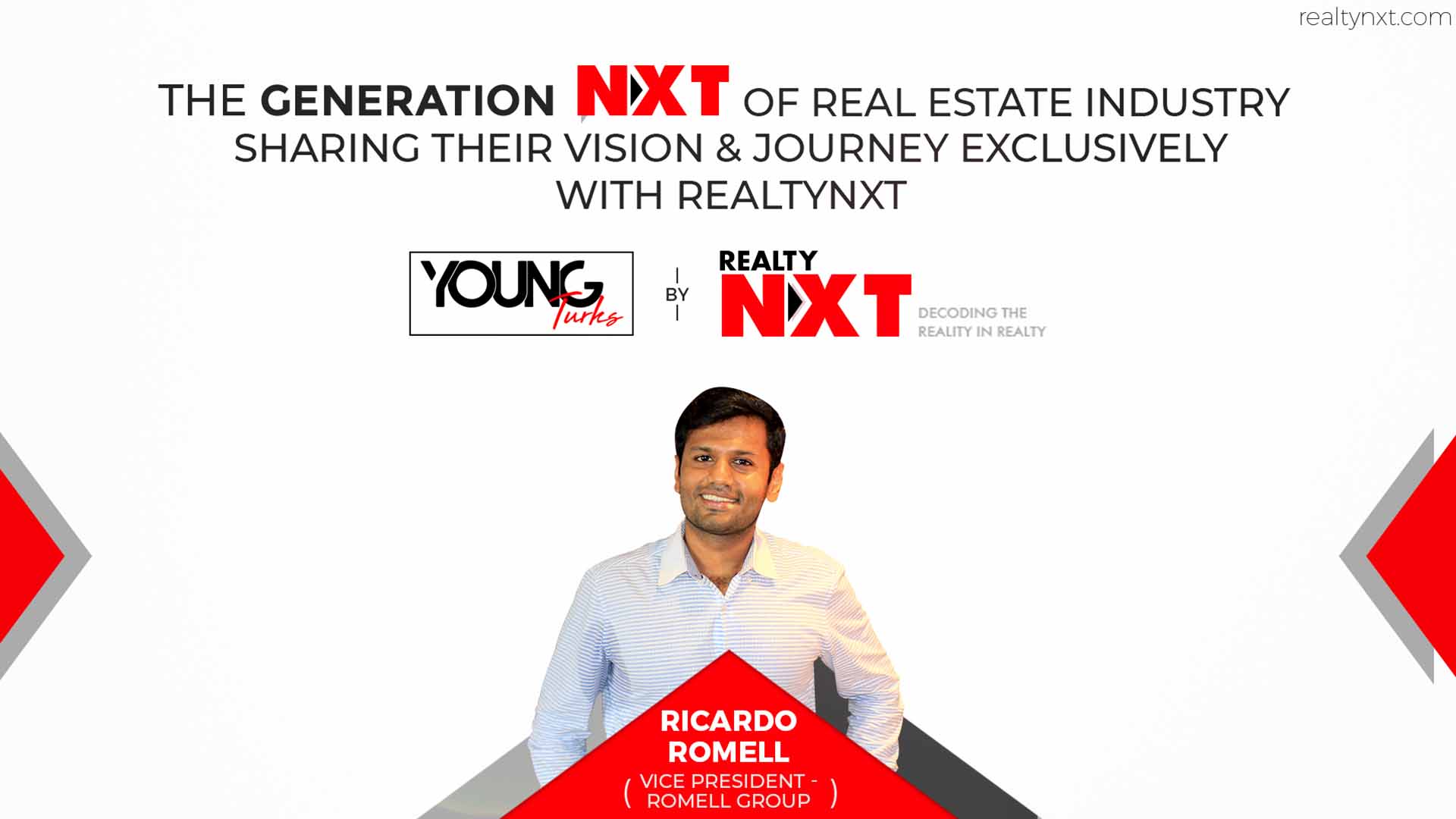 Young Turks is a unique and one-of-its-kind series that features new and talented entrepreneurs in the real estate industry. Realty NXT interviews these businessmen to know about their hopes and ambition for the property market, what innovation and initiatives are they trying to bring to the table, what does their realty platter has to offer to customers, and how do they look at themselves and the world.
We met Ricardo Romell, Vice President of Romell Group, where the scion of the realty developer gave us his perspective on the active and evolving real estate industry.
We kickstarted the interview with a rather usual question: How does Ricardo Romell define himself as a person and as an entrepreneur? To which he was quick to answer that defining oneself is an onerous task, probably where one can even fail. He said that those who are acquainted with him define him as a team player, a behind the scene man who focuses more on the team ad the task at hand. As an entrepreneur, he believes in a free and fair policy that uphold a product that one offers in the market, be it homes or anything else.
He surprised us when he told that he was never interested into real estate in his initial years. An IT professional, it was only when a chief engineer at Romell had asked him to visit an ongoing project was where the real estate bug caught him. A feeling of empowerment engulfed him when he stood and saw the efforts of scores of individuals materializing into a tangible product at the construction site, that was his calling. That was a defining moment for him. He highlighted that his father and his uncle were the pioneers of the business and that he was very much involved in technology, prior to being a part of Romell.
When asked about what he envisioned for Romell as a brand in the future, he responded that the group is looking into multiple horizontals to venture into, namely the hospitality industry, where the group wants to focus on the community giving opportunities catering to two groups, one being the working population and the other being the retirement class. One area where the group definitely wants to diversify into is education. Mr. Romell said that they have begun working towards this goal whereby they are supporting low-income groups schools. He said that the group's endeavour is to open up avenues for the middle-income group as well.
On inquiring about how the group will undertake such ambitious plans for the future, he replied that he and his associates at work are taking baby steps towards reaching these aspirations, everyday. He added that his team is dedicating some time from their busy schedules to investigate various market trends and demands. Mr. Ricardo mentioned that he and his group has a long way to go in order to accomplish all their desired aims and objectives.