Realty Hotspot Of The Week: Ghodbunder Road, Thane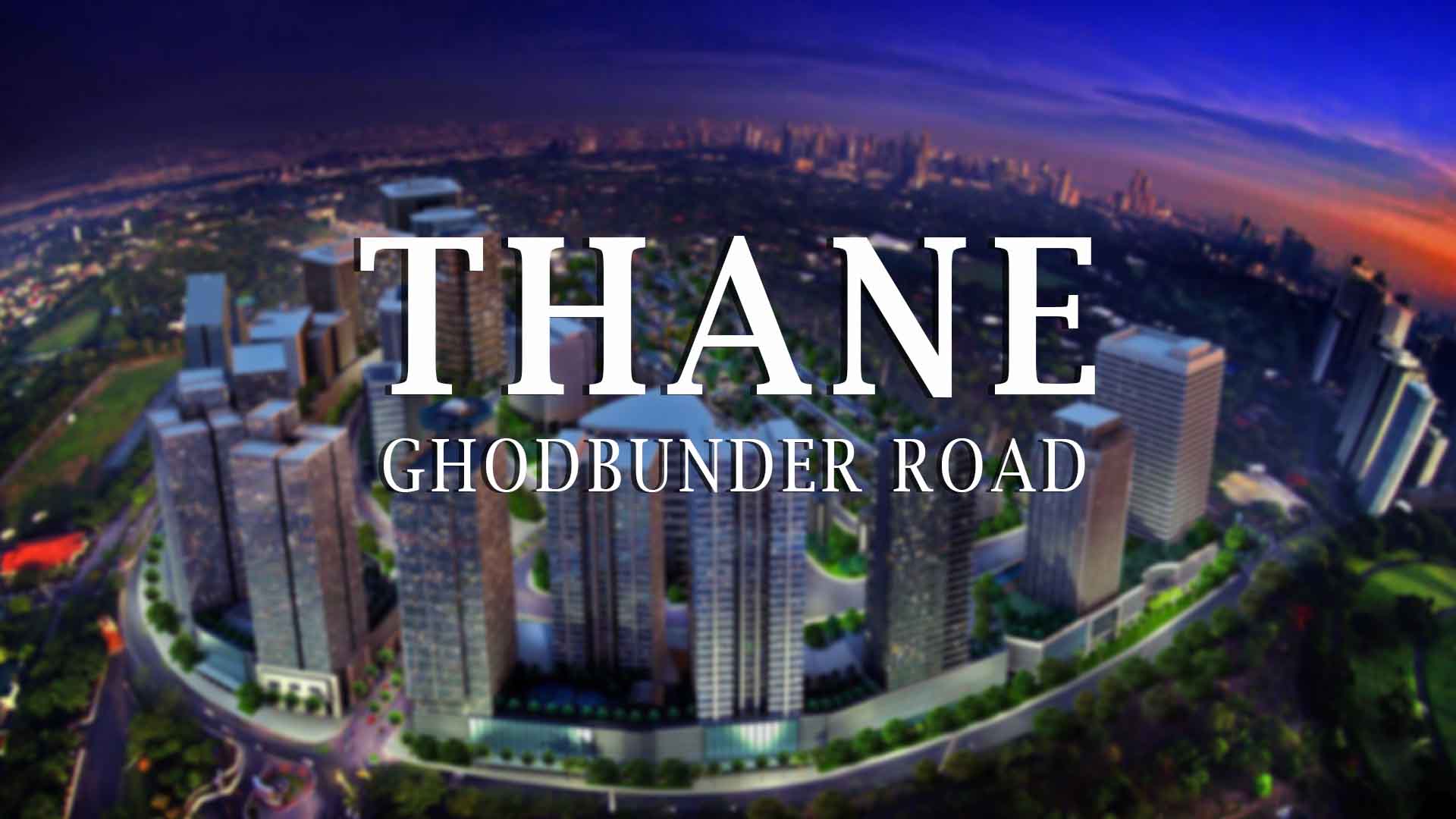 With a varied mix of opulent choices, the humble Ghodbunder Road has emerged as the one stop destination for homebuyers in the entire Mumbai Metropolitan region. It is 20 km long, and runs along the entire stretch of Thane, linking two main arterial roads of Mumbai, the Eastern Express Highway that begins at Sion and ceases at Thane, and the Western Express Highway that goes on to become the National Highway providing a route to Gujarat. Stepping back into history, we discovered that Ghodbunder Road derives its name from its previous appellation 'Ghodegaon', or the horse village, as it served as a port for the Persian horses coming in from Arab countries. However, unlike old times, this road is now flanked by swanky buildings and urban open spaces. Competitive prices, rapid infrastructure growth and excellent connectivity have helped Ghodbunder road pave its way to be one of the residential hotspots.
Between years 2012 and 2017, Ghodbunder road, Kolshet road and Majiwada emerged as prime residential areas, accounting for 74% of the total supply added to the Thane real estate market. The data collated by RERA in 2017, highlights that Ghodbunder road alone constituted for 32% of the total new units furnished in Thane. Prominent names such as Lodha Developers, Raunak Group, Dosti Realty, Godrej Properties, Puranik Builders, Vihang Group and Vijay Group have been seen investing heavily in this area. In agreement with the general trend in demand in Thane, 2 BHK units aggregated for the highest supply in this area.
Puranik Builders own the largest number of 1 BHK, 1.5 BHK and 2 BHK units across Ghodbunder road, under its projects – City Reserva Phase 1, Hometown, Rumah Bali Phases 2 and 3, Tokyo Bay Phases 1 and 2A, and Capitol. While, Raunak Group offers the lowest price range for these unit types under different phases belonging to its Unnathi Woods project. The prices offered by the Lodha Group for two of its projects – Lodha Splendora Platino E to G and Vivant A to D have been higher than the average. Despite this, they seem to enjoy a much better absorption rate than most of its competitors. When it comes to 3 BHK units, Godrej holds the largest number of these units at Ghodbunder Road. With the launch of Godrej Emerald Thane in July 2017, Godrej not only procured the largest market share for this segment, but also gained the highest absorption among all projects offering 3 BHK, 4 BHK and 5 BHK units.
Though the average price of a 1 BHK unit in this area typically starts from Rs 55 Lacs, builders like Raunak and Vihang group succeed at offering more competitive rates. Generally, 2 BHK and 3 BHK units are priced from 90 Lacs and 1.25 Cr respectively. The price per sq feet witnessed an overall upward trend between the years 2014 and 2018. However, there has been a drop of 1% in the prices in the last three months bringing down the price per sq feet to Rs 9,982. Despite the minor highs and lows in property prices, the wheel of development spun towards this area has lured numerous Mumbaikars to make this GB road their permanent address.