RealtyX: Revolutionizing The Referral Market System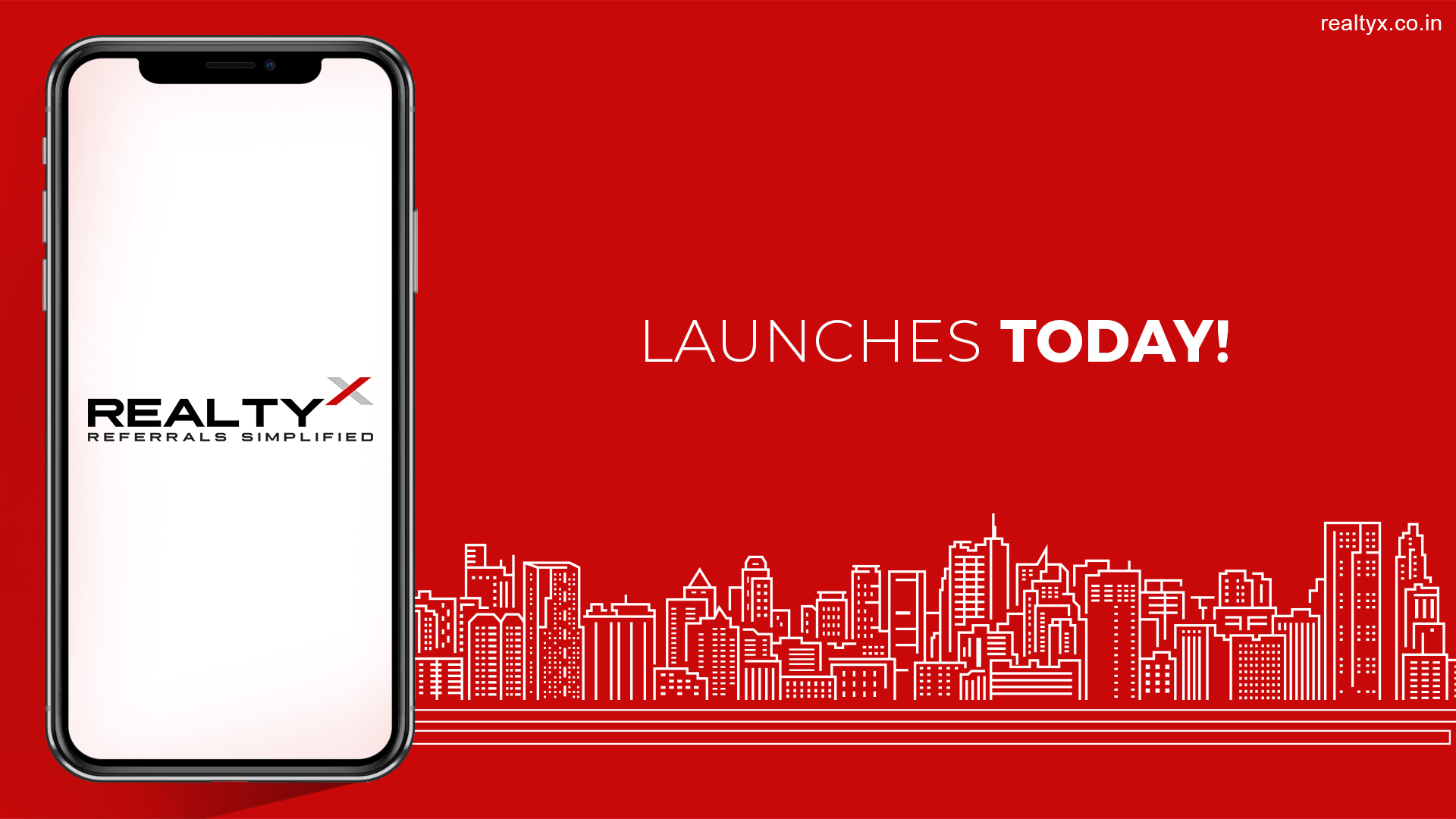 A sans pareil investment for ages now, real estate has been an industry that never says never. Indian real estate now stands at crossroads: a result of the roll out of a new reform, i.e. the Real Estate (Regulation and Development) Act, 2016. Applauded for being customer-centric, the RERA act has prohibited developers from running their own referral programs, which priorly were a monetary incentive to customers.
Propelled by this change, Insomniacs, a 360° digital solutions provider, created RealtyX, an integrated referral system, specially crafted for the real estate industry. The app is the brainchild of creative minds at Insomniacs, who have been successfully catering to several real estate clients for years now.  
Made for every channel partner: the developer, the broker and the customer, RealtyX is the new-age, comprehensive digital ecosystem: It not only resolves issues faced with the customers but also possesses the ability to get you the leads you need through a well-established referral system.
So what gives RealtyX its USP? When you partner with it, you instantly lift your business' potential, elevating its growth through improving the relationship with your customers.
How does RealtyX work? Let's break it into bits and understand. A simple app download can give customers quick access to all the information they require about a project. The app is a one-stop platform that keeps you connected to new and existing users joining your ecosystem, besides zooming out the news and updates that you post for them.
This app serves the dual needs of a potential homebuyer and a homeowner interested in any of your projects. When an existing homeowner refers a potential homebuyer to a developer, he/she earns certain points in the process.
Due to increased mobile penetration, around 72% people now search for a home online. Keeping this in mind, RealtyX helps you to keep your customers updated with the latest news that you post.
As homeowners, many residents face diverse issues that require timely addressal. However, when the issue reaches you after passing several communication channels, it might have had deteriorated the condition even further. This is where RealtyX intervenes. It has an issue management system that gets rid of these hurdles, to let your residents connect to you right away.
Additionally, the app creates an online directory of the residents living in a society, fostering a sense of community, and a handy pool of data that can be utilized under emergency circumstances or while rendering other services. Whereas, the document library stores documents of the residents, which are secured in an encrypted cloud database, ensuring confidentiality.
Your offers can be highlighted on RealtyX, amassing the attention of potential buyers who want to realize their dream of buying a home at a suitable price. Powered by the push notification feature, you can post real-time updates to your customers because timeliness and accuracy matter in this age and time. What's more in the store is the powerful analytical tools that help you to boost your reach among the target audience through customizable preferences.
The cherry on the cake comes with the platform being synchronized with Customer Relationship Management  (CRM) and Enterprise Resource Planning (ERP) that link your all your information and point of contacts in real-time. With a built-in Lead Management System (LMS), the app organizes your data in one place, giving you access to it anytime, anywhere.
Raunak Group, the leading developer in Mumbai, recently collaborated with RealtyX, to connect with their existing and new customers on a more personal level. With all the above-mentioned features and services at their disposal, Raunak Group has acquired the first mover's advantage, fitting the entire home-buying process in the hollow of one's palm.
With 30% real estate transactions in metro cities being derived through referrals, there's a great possibility for your realty business to prosper with RealtyX. To conclude, RealtyX is competent to build a community to fetch a legion of referrals from your own customers.   
ALSO READ: Insomniacs Launches A New Proptech Offering: RealtyX