Realty Hotspot Of The Week: Kolshet Road, Thane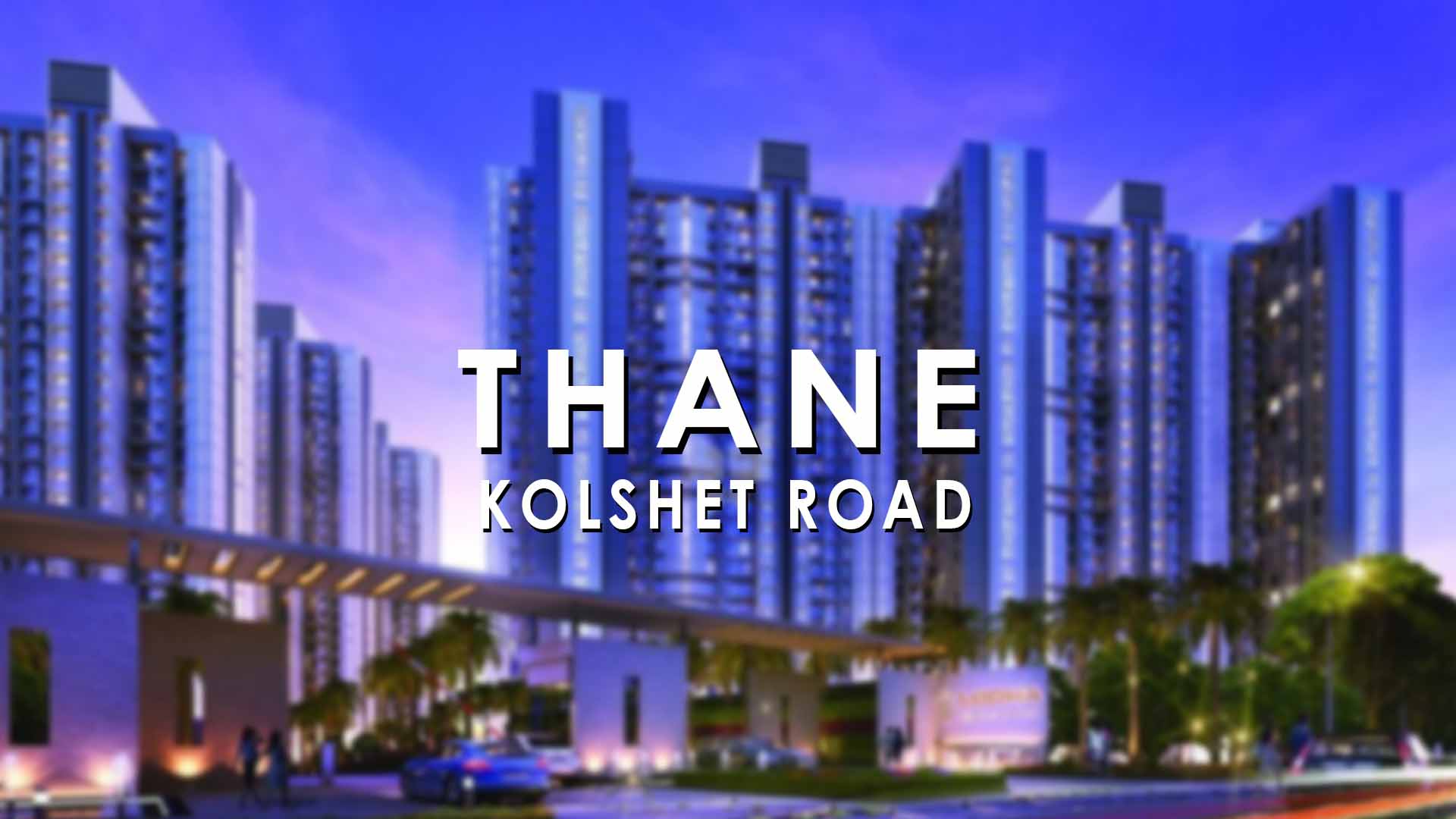 Equipped   with   sound   infrastructure   and   seamless   connectivity,   Kolshet   road   has witnessed  consistent  growth  as  a  residential  destination  in  Thane.  It  is  located  in  the north  eastern  part  of  the  city,  and  is  5.9  km  away  from  Thane  station,  making  it very convenient   for   the   people   residing   here.   It   is   one   of   the   most   prominent  roads connecting  Eastern  Express  Highway  with  Western  Express  Highway,  and  acts  as  a bypass to the Ghodbunder road. Owing to its superb connectivity, Kolshet road has been selected  for  Thane  Municipal  Corporation's project to develop an intermodal transport hub   to   encourage  use  of  public  transport.  Other  upcoming  infrastructure  projects include  the  Thane-Bhiwandi-Kalyan  metro  route  and  an  underground  tunnel  of  11 kilometers to Sanjay Gandhi National park connecting Borivali and Thane.
There  are  several  renowned  schools  near  Kolshet  Road  such  as  Kendriya  Vidyalaya, Blossom   High   School   and   Orchid   International   School.   Reputed   hospitals   like Hiranandani Hospital, Jupiter Hospital and Navjeevan Hospital are also present within close range of Kolshet Road. As far as entertainment is concerned, it lies within 2.3 km from Wonder mall and lies in the vicinity of other attractive shopping arenas such as R Mall, Lake City Mall, Viviana Mall. Also, proximity to Thane creek makes Kolshet Road one of the most ideal locations for those looking for an abode away from the city's hustle and bustle.
In  2017,  Kolshet  road  accounted  for  36% of the supply in momentum in Thane, and is estimated  to  experience  a  further  decline  in  the  amount  of  unsold  inventory.  With  2BHK  units  taking  the  lead,  supply  and  demand  of  different  property configurations in this area have been in agreement with the overall trend in Thane. Lodha Amara is one of the  biggest  projects  in  this  locality,  offering  the  highest  number  of  1  BHK  and  2 BHK units. Even Kalpataru Group has invested heavily in this area with its projects Kalpataru Immensa and Kalpataru Sunrise. They also recently unveiled one of the country's largest real  estate  experience  centres  named  Parkside  Galleria.  Other  large  projects  include Wadhwa  Group's  Elite  Platina  and  Elite Solitaire and Highland Park by Siddhi Gaurav Enterprises.
Between  2009  and  2018,  Kolshet  Road  withstood  minor  falls  in  the  average  price per square  feet  to  yield  an  impressive  appreciation of 150%. It is also the top performer in Thane's  commercial  lease  market  with  a  rental  yield  of  10%.  The predominant budget range  of  apartments  in  this  area  typically  lies  between  Rs  1.2  crores  to  Rs  1.8  crores, with  majority  of  moderately  priced  of  2  BHK  unit  falling  in  this  range.  Out of the 147 localities  in  Thane, Kolshet road has been ranked eighth as per the location reviews on magicbricks. It not only offers social amenities and convenience to its residents owing to its  strategic  location,  but  also  generates  healthy  returns  adding  to  the  prospects  of investment from both end-users and investors.