NAREDCO Establishes Its First City-level Branch At Nashik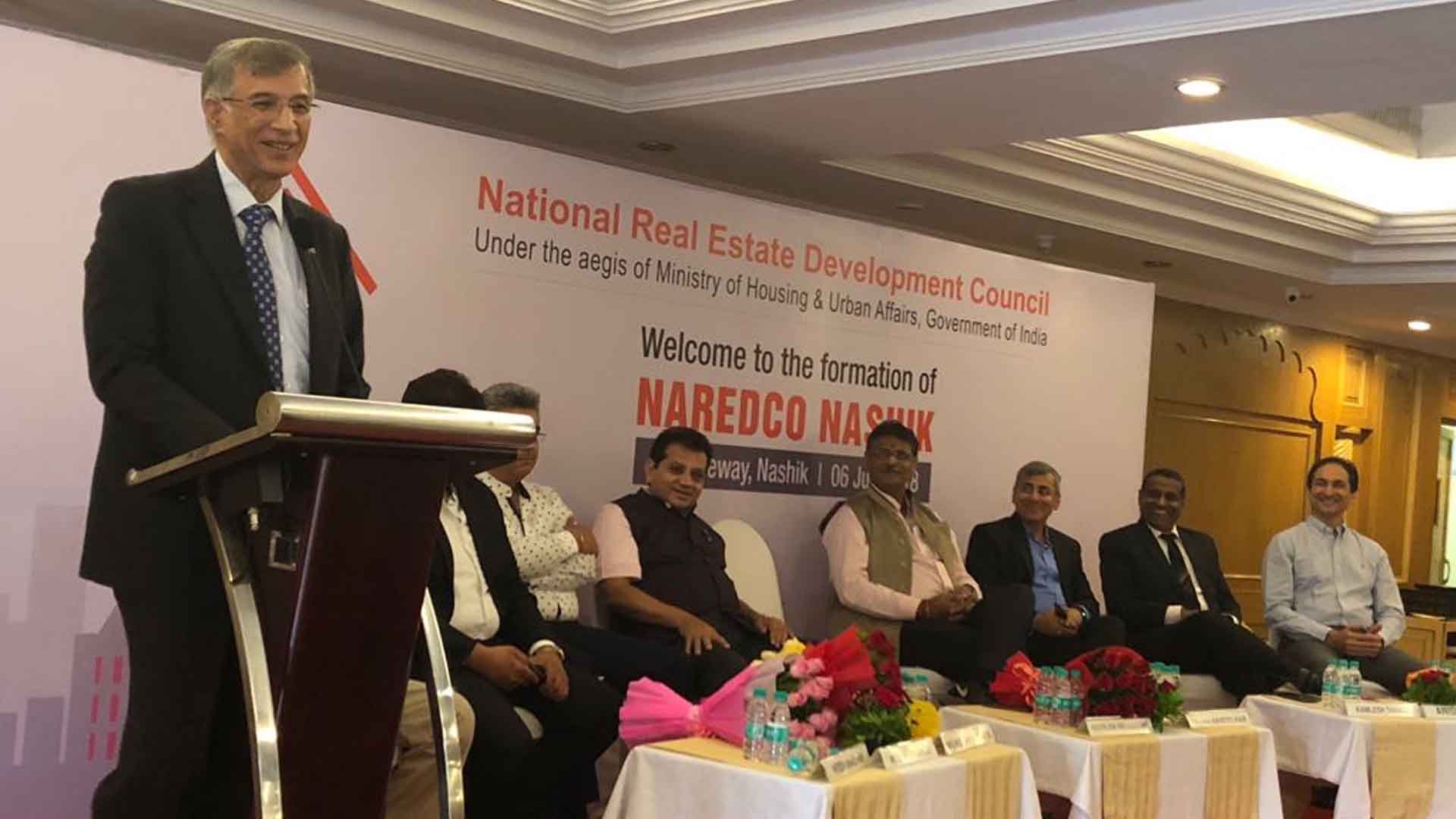 Nashik has a new identity now. The first city-level branch of National Real Estate Development Council (NAREDCO) was formed in the city on Friday. The inauguration was done by Dr. Niranjan Hiranandani, President of NAREDCO, with Rajan Bandelkar, the Vice President and the other staff members were present for the ceremony.
Mr. Hiranandani said, " I am extremely happy that NAREDCO has formed its first city organization in the state at Nashik, a city of historical value. In order to make a success of the central government's aim of Housing for All – 2022, NAREDCO will work in coordination with the government machinery in Nashik.
At the event, Mr. Hiranandani said that the government always consulted with NAREDCO before taking action upon any housing policy. It is the topmost body in the country for the real estate industry and a platform where the government and professional can directly discuss issues, problems and opportunities, resulting in prompt solutions.
He added that NAREDCO stands behind its every member in their problem with government departments and that members had to work within the ambit of law.
Mr. Bandelkar, VP, said that developers who are working and are registered under RERA can become members of the organization. He said, " NAREDCO helps members get ratings for construction projects, getting and providing information related to real estate and the construction sector, promoting developers in different parts of the country, organizing lectures, seminars, workshops on issues related to real estate. NAREDCO is also working proactively to protect consumer's right."
The autonomous, self-regulatory body of NAREDCO works for housing professionals and has been established under the supervision of the Union development and Urban Housing Ministry. The Union Housing Minister and the Chief Ministers of respective states are the patrons of the apex body of the real estate sector.