Young Turks – Featuring Harshul Savla Of M Realty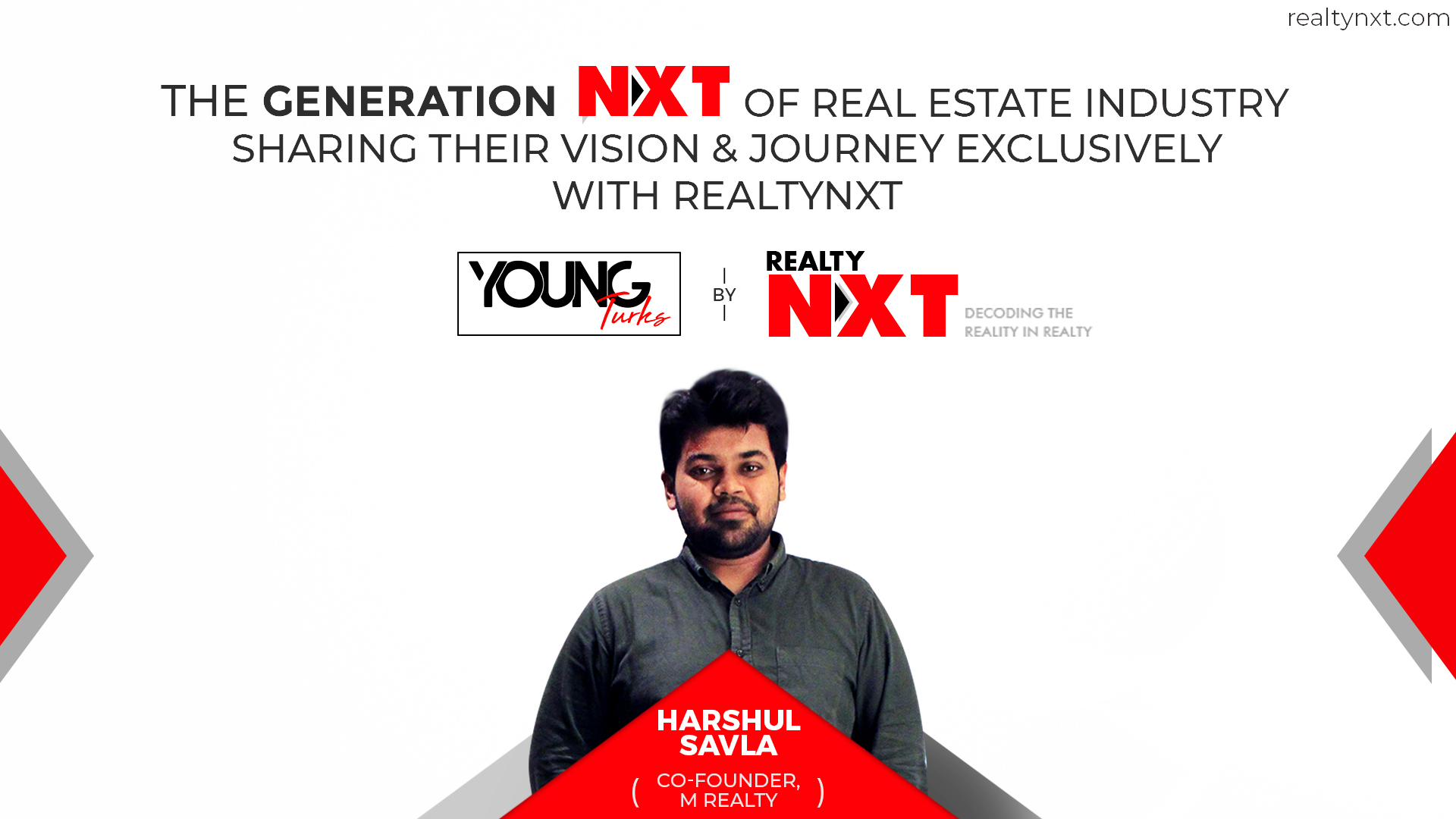 Young Turks is a unique and one-of-its-kind series that features new and talented entrepreneurs in the real estate industry. Realty NXT interviews these businessmen to know about their hopes and ambition for the property market, what innovation and initiatives are they trying to bring to the table, what does their realty platter has to offer to customers, and how do they look at themselves and the world.
Harshul Savla defines the spirit of the 'Young Turks' in the Indian real estate industry. Brimming with confidence and exuding immense enthusiasm, the young developer has an innate sense of oratorship, which is seen through his urge to communicate his thoughts in a clear and concise way.
When asked about how he would like to define himself, he choose to begin with how CRISIL, the global analytics company, defined him in 2011 – "A young thought leader." And we couldn't agree more. A Ph.D research scholar, he is a real estate enthusiast, who has written books on real estate. He is a visiting faculty too and is often seen giving discourses on the industry.
As an entrepreneur, Savla says that he is a real estate developer who is set to transform the skyline of real estate through his venture, M Realty.  
Savla has an interesting story to tell, when asked about how did he found his calling. During his years as an MBA aspirant at Jamnalal Bajaj Institute of Management Studies, his research paper on affordable housing was appreciated by Ramesh Nair, MD – West India, JLL. Impressed by his work, Nair offered an interview offer to Savla and his team. Thus, Savla was appointed as an executive assistant at JLL, beginning his journey in the real estate industry.
He describes RERA, GST and demonetization as a 'triple whammy' that has rocked the real estate industry. He gave a quick insight to his observation by quoting a report that said around 90% of the developers won't be able to cope up with RERA.
Nevertheless, he sees these challenging times as an opportunity – an opportunity for his firm M Realty. He emphasizes that when traders and speculators are back-pedalling from the current scenario of the industry, it is upto the developers to come to the fore and take charge of the situation.
Savla is here to seize the opportunity. He views the current circumstances as a chance to make a mark in the sector, a field for his firm to explore multiple opportunities. To quote him, "I'm here to make hay when the sun shines."
For M Realty, the journey has just begun. Savla says that the firm began operating with the objective to transform Mumbai's skyline. Until now, the firm has been able to make a mark in various geographies of Mumbai. Harshul Savla holds the vision of enthusiastically expanding across the length and breadth of Mumbai close to his heart.