Deepak Parekh: PMO Willing To Eradicate Barriers But Builders Need To Speak Up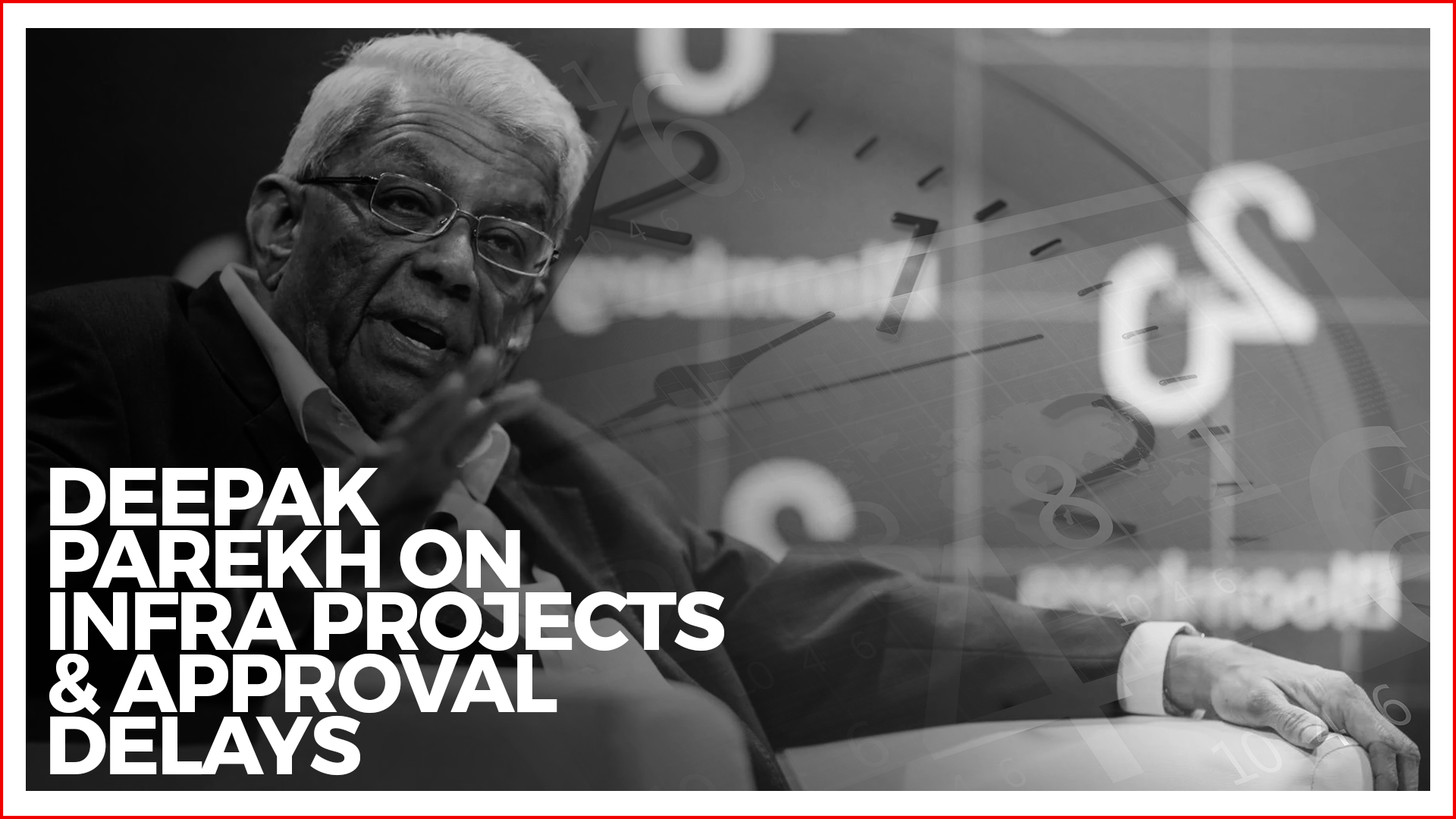 Mumbai: While addressing a real estate event, industry leader Deepak Parekh, in a direct and outspoken manner, said that the Prime Minister's Office intends to eliminate all obstacles that delay approvals for real estate projects. Yet, most of the developers, are reluctant to share information regarding affected projects, fearing a backlash from local authorities.
At the CREDAI MCHI event, Parekh said that he and other business heads had met PM Modi recently. Modi had asked them how things could be improved in the industry. That time, Parekh had suggested that there is a need for speedy building approvals.
The PMO had followed up with the party after the meeting, requesting Parekh and others to collect a list of particular projects where approvals were being delayed.
Parekh, who leads the HDFC Group, India's biggest financial conglomerate, said that when he contacted developers to get the details of the distressed projects, he was startled to see reluctance on their part, for they feared a reprisal from local authorities.
He said he raised a discomfited issue but added that in order to see the improvements the industry members need to be honest with themselves.
The stalemate made the need for a single window for approvals stronger. Thus, he stated, a change was required to transform the way approvals are granted.
He cited that globally architects self-certified construction that had conformity to the approved building plans. He suggested that our country too can have strict rules in place that would cancel an architect's license in case of discrepancies.
Parekh said that developers have always grumbled about unreasonable delays and wearisome processes in acquiring building approvals, resulting into time and cost overruns. It is the home buyer who is at the receiving end of this process.
"When this issue is raised with the local authorities, they say delays are not at their end," he added.
Known for his explicit views on policy and corporate matters, Parekh also said that the GST being imposed on under construction properties is "a pain point" for real estate developers.
He added that one must acknowledge that issues arising due to GST are being reviewed regularly, with attempts being made to resolve several problems and that it should also be applicable in the case of GST on real estate.
"There has already been a recognition of the need to have a lower GST rate for affordable housing projects. Yet, there remains a lack of clarity on input tax credit, abatement of land values and anti-profiteering provisions."
He stated that another issue is that GST does not subsume stamp duty and registration charges, with the proposal to impose a surcharge on stamp duty has upset developers. This additional surcharge can restrain the fragile real estate market and increased onus on home buyers.
However, a counter-argument to this is that added resources are needed to set up finances for big-ticket infrastructure projects in Mumbai. He validated both the arguments and recommended a middle-path, suggesting steps to make housing much more affordable and to enhance the ease of doing business.  
Parekh stated that he has never been as optimistic as he currently is, as the Union government at the fore in initiating many measures to strengthen the housing sector.
He termed the real estate industry as one of the toughest sectors. Yet, most developers raised a long list of woes, like demonetization, RERA, GST, rising interest rates, slower sales, etc.
"No doubt, these are challenging times. The traditional business model of developers has been disrupted and as a result, there is a weeding out process going on where weaker developers will either have to partner with stronger ones to survive or they may eventually have to bow out," he added.
He emphasized on the need for real estate firms to conform to new institutional and structural reforms, adding that they must remember that a business survives as long as there is trust. Contrarily, trouble sets in when mistrust does, he said.
He was quick to say that the array of reforms for the real estate sector were undertaken to restore that same trust. He opined that the bit-by-bit approach to seeking approvals various stages of a project, from a number of authorities, needs to be changed, particularly for those processes that are 'unduly cumbersome.'
Parekh said that the pace with which the government has digitized things, integration of the approvals to a single platform would be easier, Once approvals are online, timelines can be supervised transparently.
He questioned that why approvals for residential affordable housing units be fast-tracked if affordable housing is the key priority.