The Walk: A High Street Culture Zone In Thane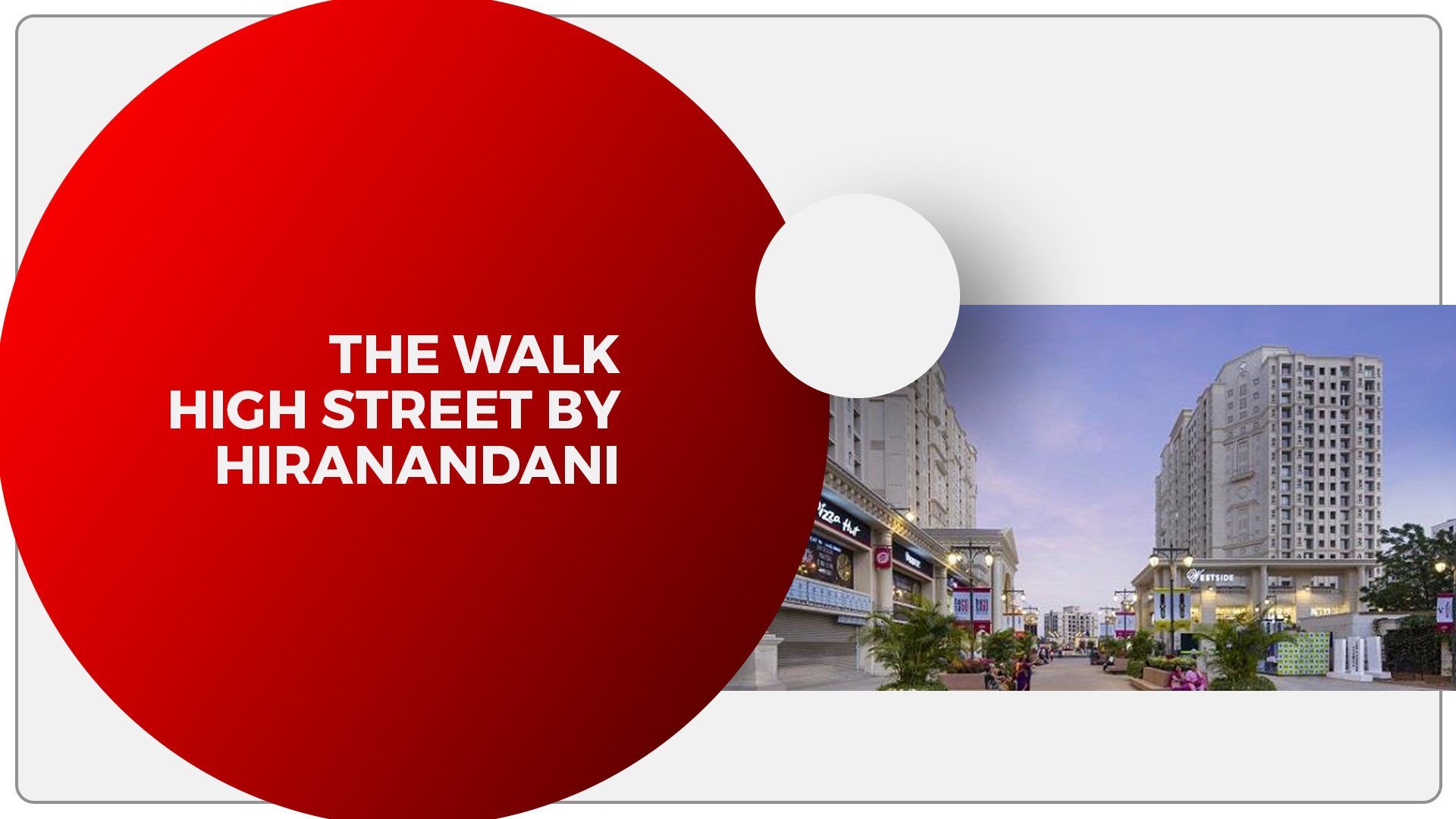 A city centre location, the history of 'High Street Culture' traces back to Europe, particularly London. A locus for shops and retailing, a high street is a primary commercial street in towns and cities.
Thane, the next 'Smart City' in the making, adds another feather to its cap. The Hiranandani Estate in the city has become the house to harbour Thane's 'High Street Culture Zone.'
Aptly named as 'The Walk', the zone is the convergence point for entertainment, community building and shopping. The idea behind this realty development is to create a platform for high street retail, favourable enough for families to bond, for neighbours to gel together and where lifestyle blended with living to become a reality.
What makes 'The Walk' unique is that it offers shopping and entertainment options in a safe and secure environment. Thane has its fair share of retail spots that have pedestrian-friendly streets and lively neighbourhoods. Yet, 'The Walk' renders an intersection where rejuvenating retail therapy meets the ever-evolving community building experience.
'The Walk' is home to several global brands and also to an array of local but high-end products. It is the spot for shoppers not just from Thane but neighbouring localities for an elite and stylish experience.
Emerging as a community building space, The Walk is on par with the global high streets in Europe, the GCC and the ASEAN countries.
Designed after a European City Square, shopping and entertainment for the core economic activity at 'The Walk.' It offers a variety of specialized shops like delectable cafeterias, restaurants, etc. and other up-market features.
With an alluring ambience, 'The Walk' will be loved for its peculiarity. A number of cultural activities and events, brightened by performance artists and display art, adds to the liveliness.
'The Walk' is a 'walking only' entertainment and shopping area, refurbishing the concept of a commercial street. The street is easily accessible, is pedestrian-friendly, one can eat, shop and be entertained while walking through it.
A High Street Retail in Thane, The Walk is a highly frequented and desired destination, inspired by other global high streets.
Ghodbunder Road in Thane is a rapidly developing zone. Greater connectivity in the area is due to the number of measures taken by the Thane Municipal Corporation (TMC) and the state government, along with other infrastructural projects enhancing it.
Improved connectivity has accelerated the rise in the residential real estate in the area, leading to a cascading effect on the commercial side of the business.
Corporate relocation has been a major contributor to the growth story of Ghodbunder. As a result, it is experiencing a number of real estate developments, ranging from luxurious residential spaces to modern workspaces in along with the unique high street retail zones.
Dr. Niranjan Hiranandani is Founder & MD, Hiranandani Group.