5 Reasons Why Your Real Estate Brand App Should Be Powered By RealtyX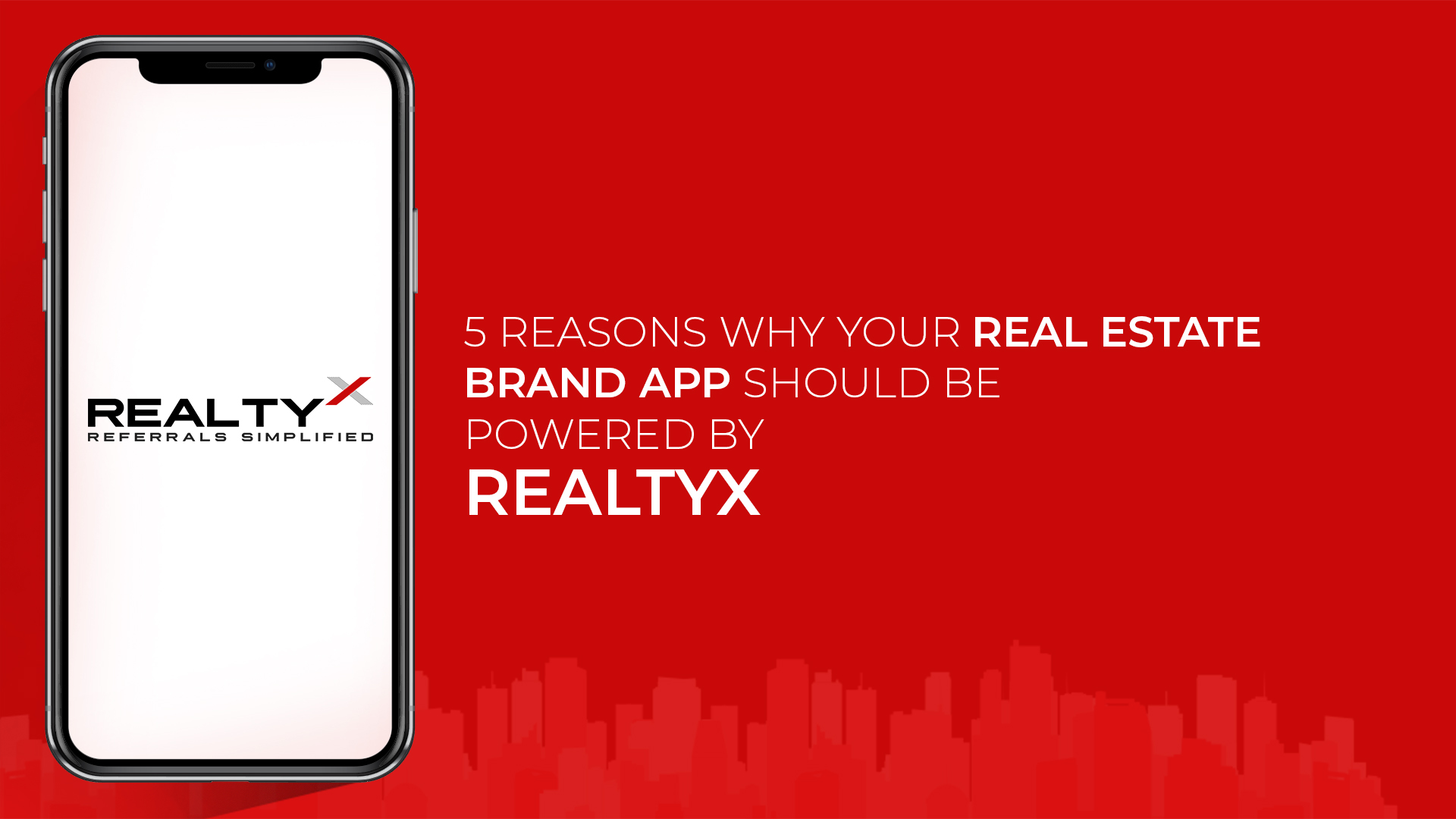 Real estate business is not a one-time transaction. Instead, it a process of building and maintaining relationships, of initiating new ones with persons that trust you and your business.
Referrals form a vital part of any real estate business, with referrals from clients enhancing your market positioning as a reliable firm.
The Real Estate (Regulation and Development) Act, 2016 has been the talk of the real estate town right since its implementation. The act forbids developers from running their own referral programs, which earlier included direct cash incentives. This is where RealtyX has innovated.
RealtyX is redefining referrals in the real estate sector via a 3-step module. Firstly, it will enable your existing customers to make a referral to you and in return earn points. Secondly, these points can be redeemed in real-time by them as per their convenience. Lastly, you only receive verified leads and save the expenditure on sub-optimal lead sources.
Know how you can disrupt the realty segment using the dynamic qualities of RealtyX:
An Innovative Referral Platform
Real estate referrals simplified.
Receive multiple referrals from your current set of customers. Award them points for it. And with amazing partner platforms like Amazon, Croma, etc. give customers the freedom to encash their points into their favourite products.
The platform will unite all your customers under one banner. Happy clients will turn brand ambassadors for you, and you garner a steady supply of leads from their word-of-mouth publicity.
Systematic Lead Management
Identify. Organize. Pursue. Achieve.
A business earns more when it spends wisely. Lower the cost of acquisition of a customer. Orderly track all leads you receive through this platform. Automate lead captures and follow sales-ready leads. Accrue higher lead to sales ratio.
Uncomplicated Society Management
Easy and instant.
Equip residents and society committees with a neighbourhood directory, so they are connected with each other 24/7. Society committees can communicate all important notices and updates with residents easily and in real-time with an online notice board.
Societies can smoothly manage their assets online with efficiently, thus achieving productivity and saving time and cost on paper and ink.
Active Grievance Management
Dynamic and time-bound.
Be informed about the grievances raised at the society level. Get active when needed. Make available a digital gateway through which customers can directly access you.
Auto-escalation will ensure unresolved grievances get your attention, avoiding snowballing of the issue on social media which can be detrimental for your brand's health.
Real-time Notifications
Tailored for every occasion.
Short and real-time notifications will permit you to communicate any updates with your customers. For special occasions, you can customize your wishes for a personal touch.
Connect with customers at the tip of your fingers. Notify them on a new project launch, latest offers and notable achievements, all of it via RealtyX.
Thus, RealtyX is a platform for your real estate business to consolidate its potential, to exceed goals and to achieve the immense potential for the future.
Visit RealtyX an integrated referral system.
ALSO READ: RealtyX: Revolutionizing The Referral Market System