Top 5 Tips To Optimize Productivity Via Innovative Office Designs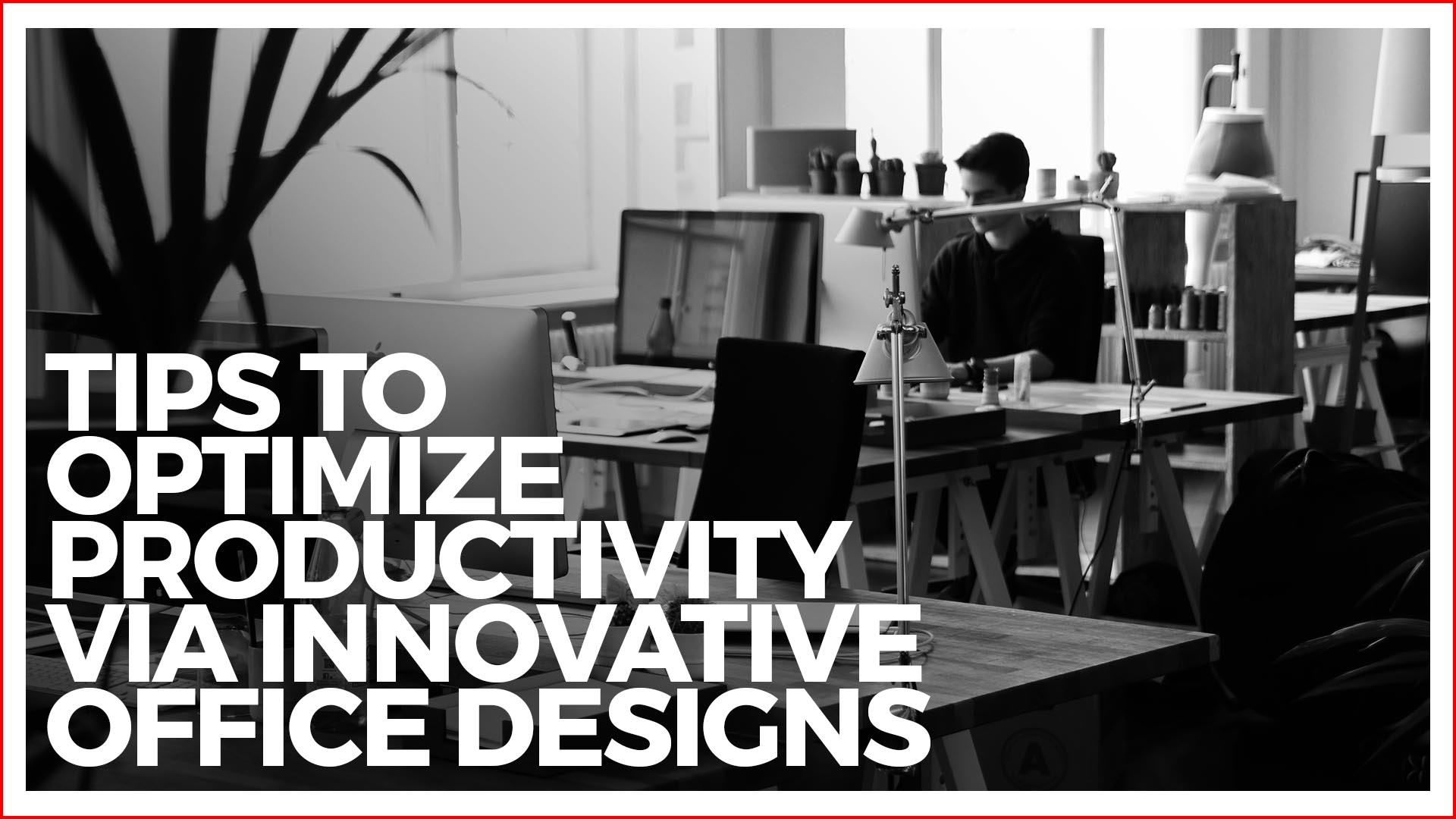 There is no question that the objects that surround us impact our experience of the world. – Catherine Center.
A workspace is a home away from home. With modern times, offices do not serve a single purpose of sheltering employees under various departments. Instead, it should be the convergence point of collaboration, productivity, and growth.
Yet, how engaged are employees at work? Probably not very much. Productivity can fluctuate, like the waning and waxing of the moon. Employees, spending more time at work, might find it mundane to work in a space that's static.
The answer to this dilemma? Office design it is. The solution to building an office space that makes employees feel at home. Here are a few tips to reinvent your workspace to give it a dash of natural light, comfy work spots, colourful designs and a whole lot of energized work environment.
1. Hot Desking
It's the red-hot trend in the office space arena for now. Hot Desking means no employee is assigned a particular seating area. One can simply plop on any desk or table one prefers, or something that's more public, like sofas and couches.
A major reason for hot desking to trend is how technology enables it to take place. Wireless internet and devices like laptops and tablets simplify the hassles borne by cables and heavy monitors. Do think about opting this easily reconfigurable office design to allow maximum mobility at work.
2. Mobile Desks
This design works similar to the pieces of a puzzle. Mobile desks allow the user to rearrange them for various uses, whether for a collaboration or an individual work. Such desks allow flexibility at the workplace, allowing optimum movement when required.
Desks can be used as blocks, where one block can be moved next to the other, reworked as well reattached to another one, as per an employees comfort.
3. The Overlap Zone
These are spaces that enable frequent and informal interaction between employees at work. Overlap zones refer to those areas where there's peak employee movement providing for abundant innovation through casual discussions.
When employees spend time together in shared spaces, there's more possibility that they might come up with an idea that need not necessarily be discovered at their desk. Such spaces improve communication but performance equally.
4. Make Room For Some Music
Why not transform an unused conference room into a music room? Around 90% of employees perform better while listening to music at work. And jamming with colleagues at work can boost a strong bond between them and foster a sense of belonging.
Music at work can give a fillip to productivity as it releases dopamine, a chemical in the brain that boosts focus. In fact, it can help employees destress in a healthy way.
5. Meeting Booths And Waiting Areas
A collaborative area for teams to conduct a quick weekly review or a place for a quick one-on-one chat is the meeting booth. Compact yet cozy spaces, such booths can be appropriately furnished and utilized for multiple purposes.
Also, waiting areas can be a rich space that can be reinvented into multi-use meeting and discussion areas. They provide a company the opportunity to display their work culture via the colours, seating arrangements and the lighting used.