UPRERA Conducts Its First Meeting At Noida Office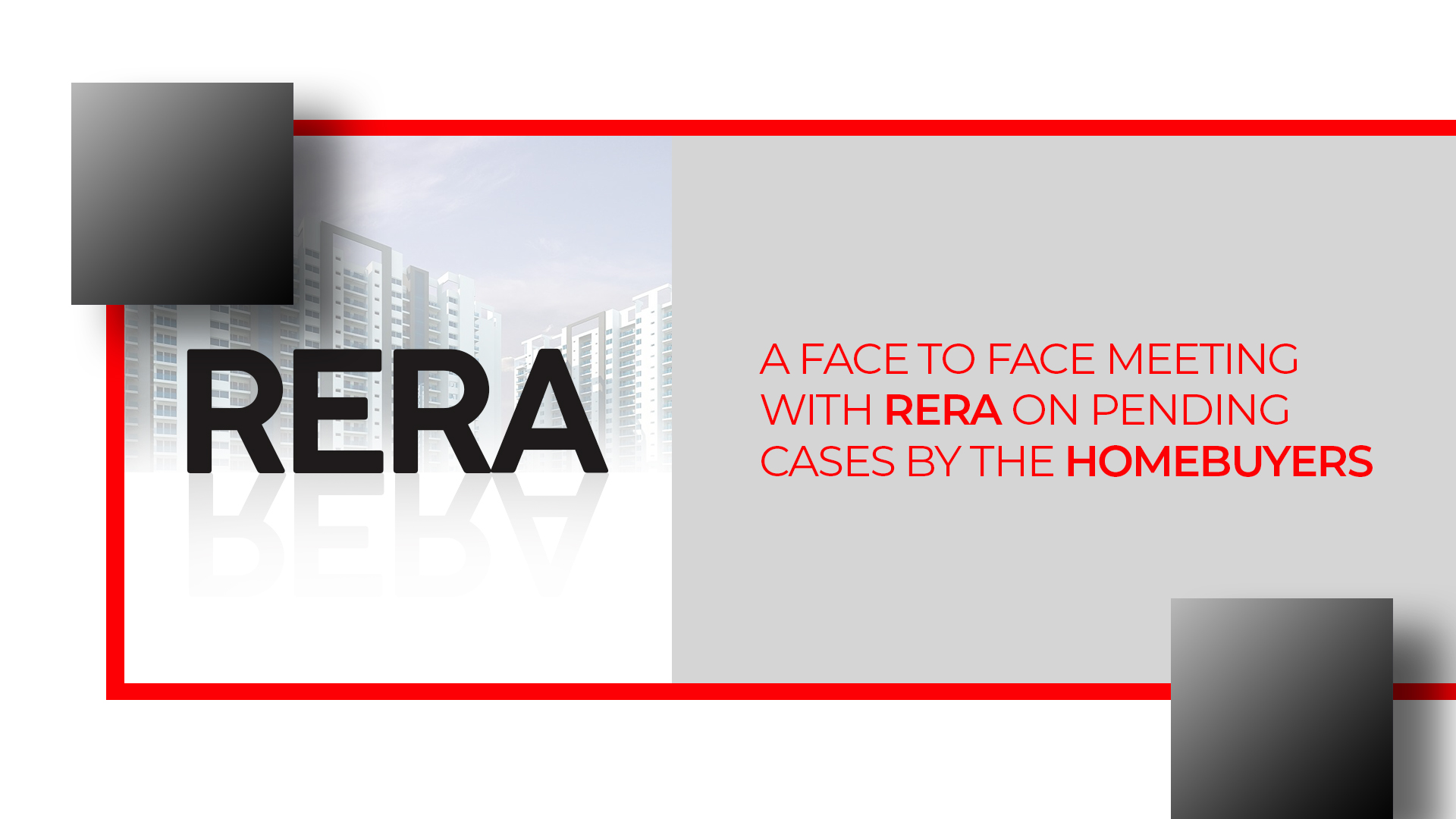 The UPRERA met a group of 56 homebuyers representing 10 associations at Noida Authority Sector 6 office.
On Thursday, The Greater Noida bench of Uttar Pradesh Real Estate Regulatory Authority (RERA) met a group of 56 homebuyers representing 10 associations at Noida Authority's Sector 6 office. This was the first face-to-face interaction of the authority with the residents since its establishment. A total of 32 issues were raised by the homebuyers during the meeting.
The group included homebuyer's umbrella associations like the Noida Extension Flat Owners Association (NEFOWA), Noida Extension Flat Owners Members Association (NEFOMA), and buyers of Jaypee, Amrapali, Supertech, Unitech, Prateek, 3C's, and Shubhkamna. The complete bench attended the meet headed by its Chairman Rajive Kumar.
Abhishek Kumar, President of NEWOFA said, "The buyers presented major concerns with the panel. Even as UP-RERA has become operational in the state, there has so far been no impact on the ground as so far there has been no compliance of its orders. We have appealed to the panel that the compliance of the same be given weightage".
The body will hear cases in Greater Noida four times a week, beginning on 4th September. Another bench will operate out of Lucknow on Wednesdays.
The RERA panel will hold discussions with CREDAI (Confederation of Real Estate Developer Association of India) on Friday, followed by authorities in Noida, Greater Noida, and Yamuna Expressway in the next few days prior to the commencement of taking up cases from September 4.
At present, 4,000 western UP cases await addressal from the Greater Noida bench of UP-RERA. The total number of cases during the previous year at UP-RERA were 6,000, out of which around 80% of the previous year's cases derived from western UP cities including Noida, Greater Noida, Meerut, and Ghaziabad.
A senior panel member said, "All those who were present at the meeting are among those who have cases pending with RERA. Individual cases will be heard in court, but we focused on generic issues before the bench starts operating from Greater Noida".