RERA Not Implemented In Haryana, Uttar Pradesh, Telangana And Tamil Nadu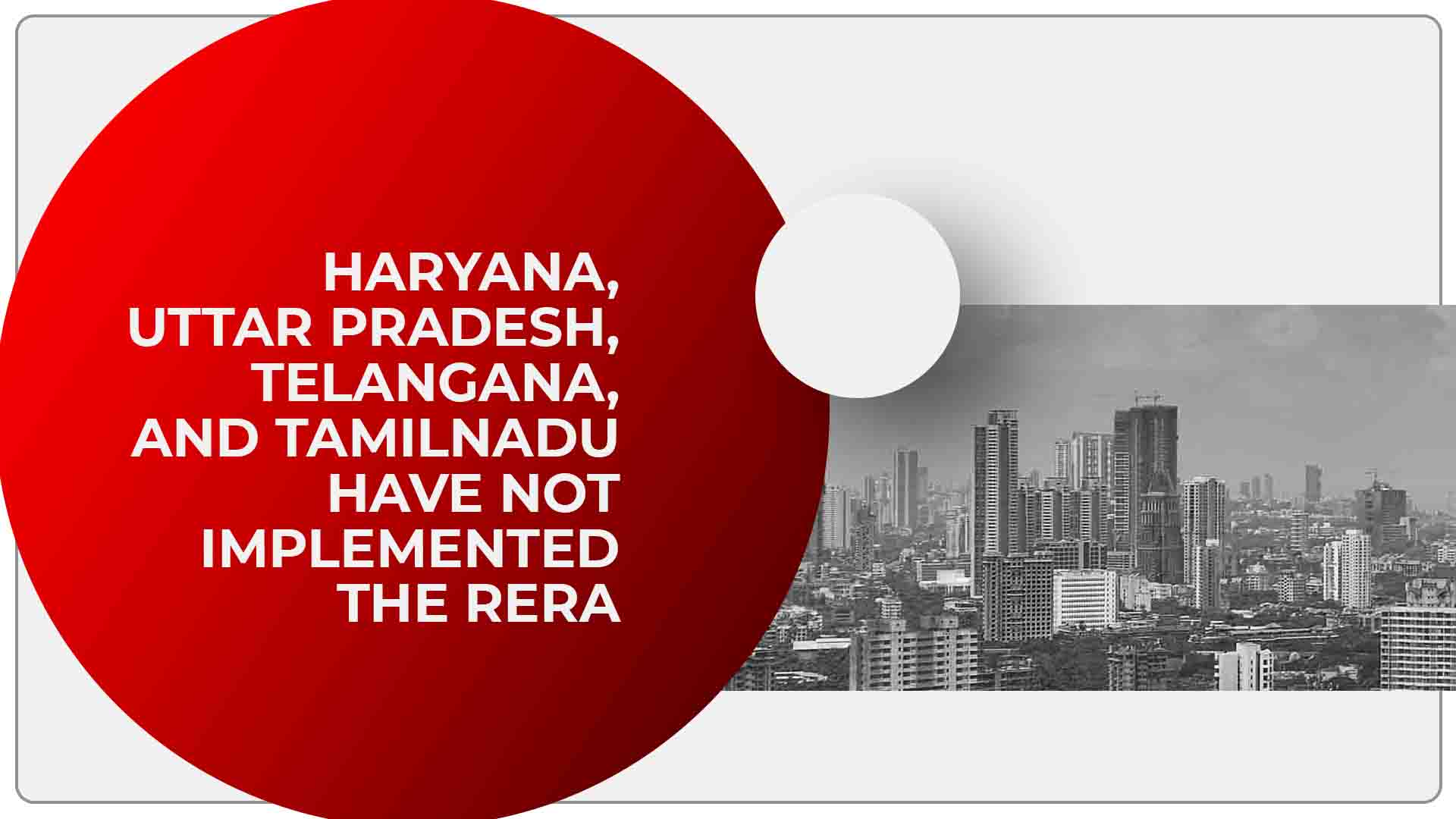 States of Haryana, Uttar Pradesh, Telangana and Tamil Nadu have not implemented the RERA, even though the number of unregistered projects in these states is high. Also, some states have implemented a watered-down version of the act.
The states of Haryana, Uttar Pradesh, Telangana and Tamil Nadu are yet to implement the RERA act. The number of unregistered projects in these states is very high. A majority of these projects have defaulted on completion as well as not fulfilling what was promised to the buyers. These developers have been trying to sidestep the act and the concerned authorities by not registering their projects.
The states of West Bengal, Kerala and Assam are also yet to implement the Real Estate Regulation and Development Act (RERA).
Anuj Puri, Chairman, ANAROCK said, "It can be said that RERA has not been deployed in letter and spirit as was originally intended by the Centre. The delay in project execution because of dilution of RERA, and the signal such dilutions send to the market will act as a dampener on buyer's confidence. It will affect the developer's ability to sell".
As per a senior RERA official, the authorities have the power to issue notice to the defaulter developers and can send them a suo-moto to get their projects registered.
In Karnataka, the second state to implement RERA with full force; the authorities have sent notices to 100-130 projects in Bengaluru for not registering with RERA in 2017. On the other hand, 953 project applications are under scrutiny. The state of Karnataka has a total of 2,982 projects registered with RERA.
In Maharashtra, Madhya Pradesh and Karnataka, the model states in terms of implementing RERA in full force; there are many under-implementation projects that have not been registered which has made it hard for homebuyers.
Rajiv Sabharwal, MD and CEO, Tata Capital said, "the quality of implementation of RERA will depend on the calibre of people who would head the authority in its initial years of implementation".