China Invests $144 billion On Urban Redevelopment Project In 2018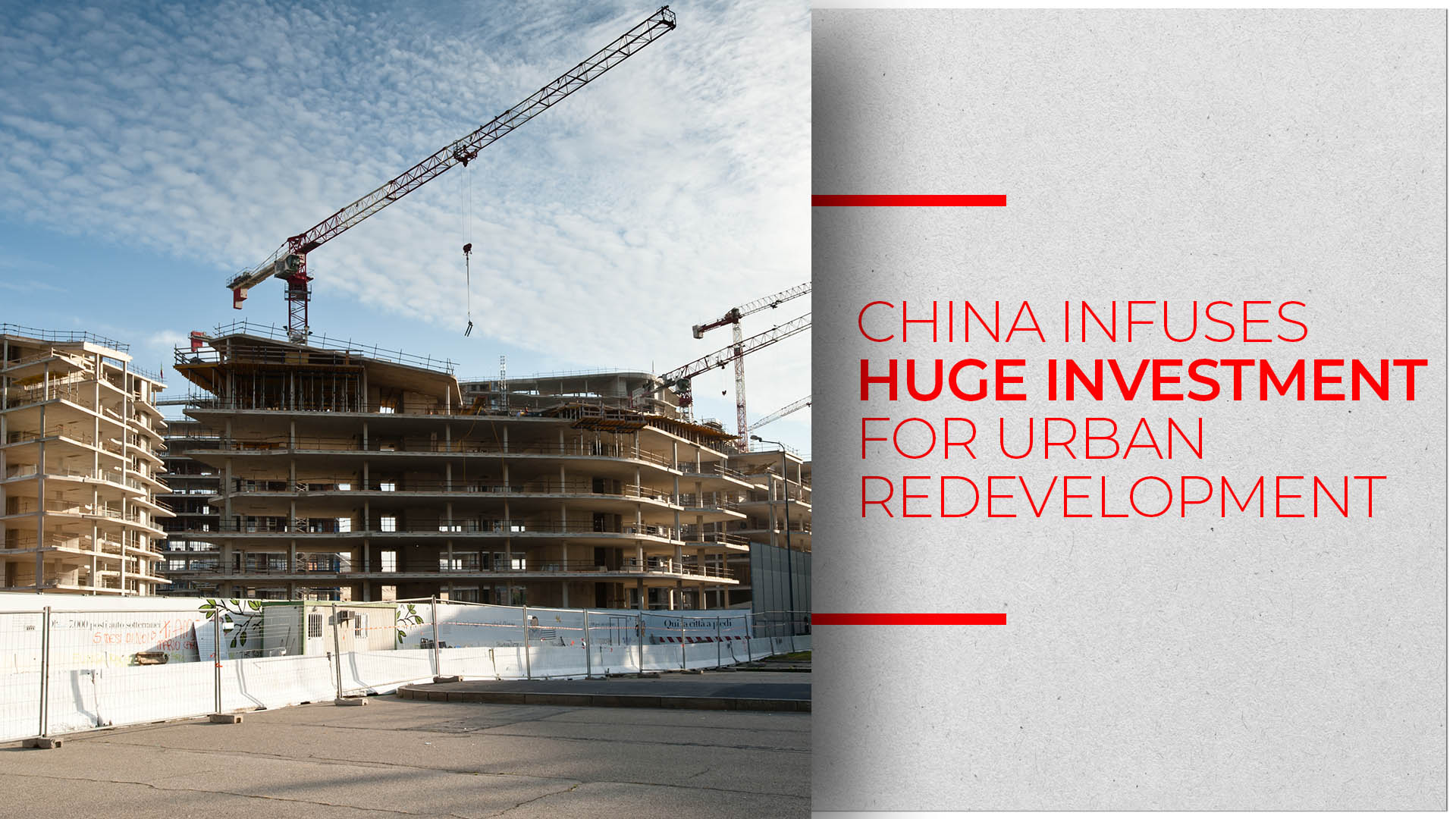 China has invested $144 billion for its massive urban redevelopment project in the first seven months of 2018.
China has invested 990 billion yuan (143.63 billion) for an urban redevelopment project in the first seven months of 2018. China's central bank has invested billions of dollars in similar shantytown redevelopment projects (SDP) via the Pledged Supplementary Lending (PSL) programme. The programme has been used for providing cash compensation to residents whose homes have been demolished.
This policy has helped in increasing home sales and prices in smaller cities that had been struggling for many years with a large number of unsold homes. It played a vital role in reviving the economic growth since 2015.
As per the housing ministry, the construction work had started on 4.07 million homes in the first seven months of this year. In June, Reuters reported that the China Developmental Bank (CDB) had stopped the funding to the new shantytown redevelopment project and transferred the approval authority from its local branch back to the policy bank's headquarters for tight scrutiny of the project.
The housing ministry has restricted subsidies for new shantytown redevelopment projects to cities with better property markets.
In 2017, China had invested 1.84 trillion yuan ($278.21 billion) in the project, with new construction started for over six million homes in the same year as per official data. The government plans to construct another 5.8 million homes in 2018. The price of new homes increased at a fast pace within two years in July, defying government curbs.
However, the increasing property bubbles with local debt risks due to credit stimulus from the project have sent alarm bells ringing for China's top leaders. Beijing has been seen to reduce the size of the project in low-tier cities in the future, it might be a bit hesitant to take back support quickly in the midst of a slow economy.
The Economists at Nomura said that in short-term, Beijing will maintain a normal pace for financing every renovation projects.