Citi Singapore To Invest USD 35 Million In Real Estate Portals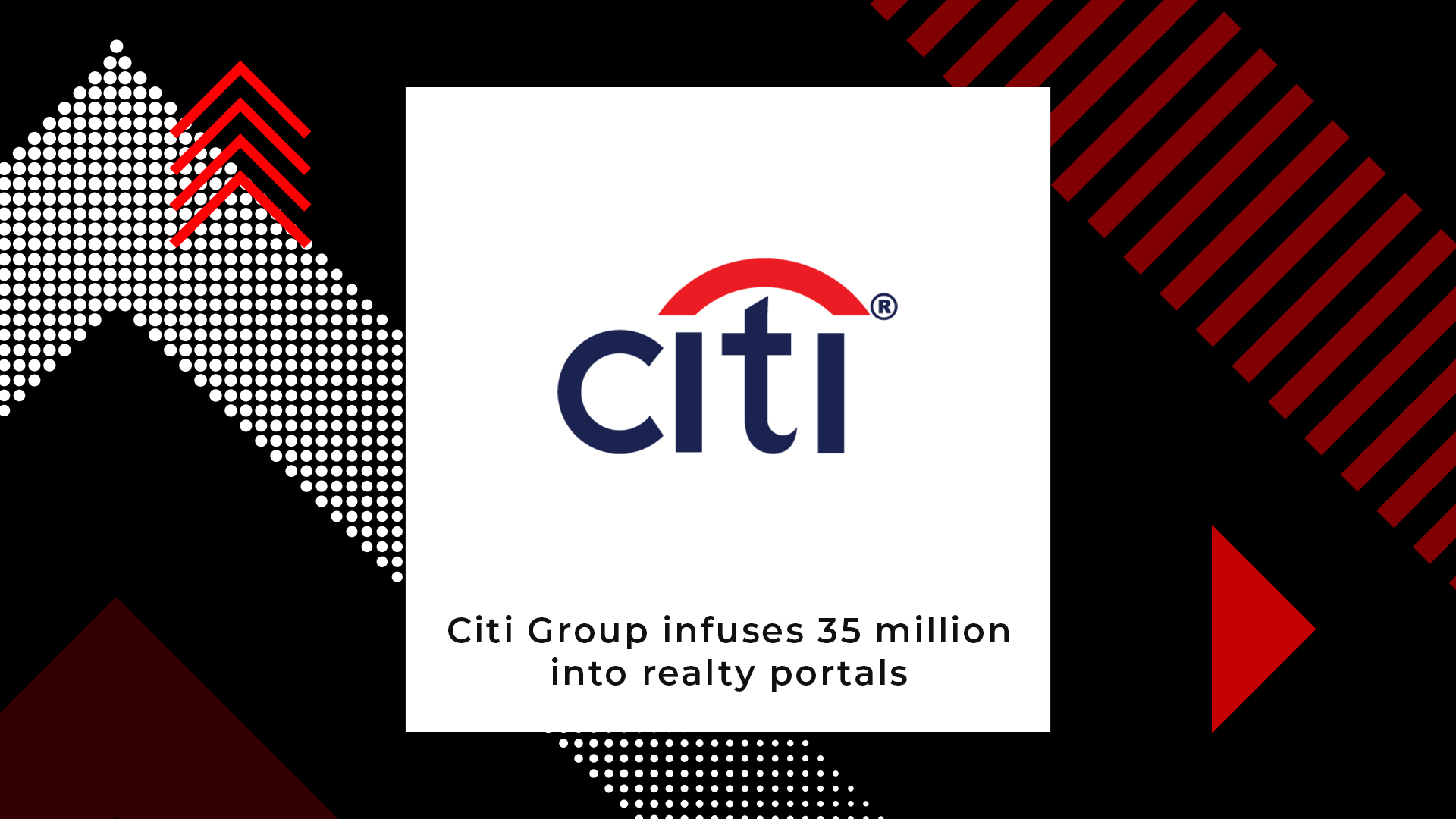 Elara Technologies, which owns real estate web portals like PropTiger.com, Housing.com, and Makaan.com, has raised around USD 35 million from Citi Singapore as debt. This amount will be used by the company to invest in new technology, products and for expansion of the three news portal platforms.
Dhruv Agarwala, CEO of the three realty portals, said that Elara Technologies will hire upto 150 employees to boost its sales team, totaling to 1,500 employees.
Singapore-based Elara technologies is a digital real estate marketing and transactions services firm. News Corp and REA, its Australia-based firm are major shareholders in Elara technologies, along with others like SAIF Partners, Softbank and Accel Partners.
This is the first time that Elara Technologies is raising debt, with the company has already secured $105 million from equity investors so far. The firm has its presence in 10 major cities in India and aims to expand its business in the country as well as abroad.
Agarwala added that technology is fundamental to Elara and that the company will invest in ushering new features for personalization, enhancing the conversion rate, and natural language processing-based search.
Elara Technologies is growing at the rate of greater than 50% on a year-on-year basis. This debt funding is expected to accelerate its next phase of growth and leadership in the quickly widening space of digital real estate in India.
"India's real estate sector is growing at a healthy pace on the back of strong overall market demand. This transaction demonstrates our confidence in Elara Technologies' growth potential and the opportunity that we see in India's digital real estate market over the next few years," said Wong Sin Ping, Global Subsidiaries Group Head of Citi Singapore.
Elara Technologies had founded PropTiger.com in 2011 and had later procured Makaan.com in May 2015. Housing.com, a startup founded by a group of IIT graduates in 2017, was acquired by the company.
Housing.com earned double revenue in 2018, becoming the one among the top three players in the digital real estate classified business. PropTiger saw a surge of 40% in its revenues in the first half of 2018, while Makaan.com witnessed a 300% rise in the revenue in H1 of 2018.