GIC To Obtain A 49% Stake In Provenance Land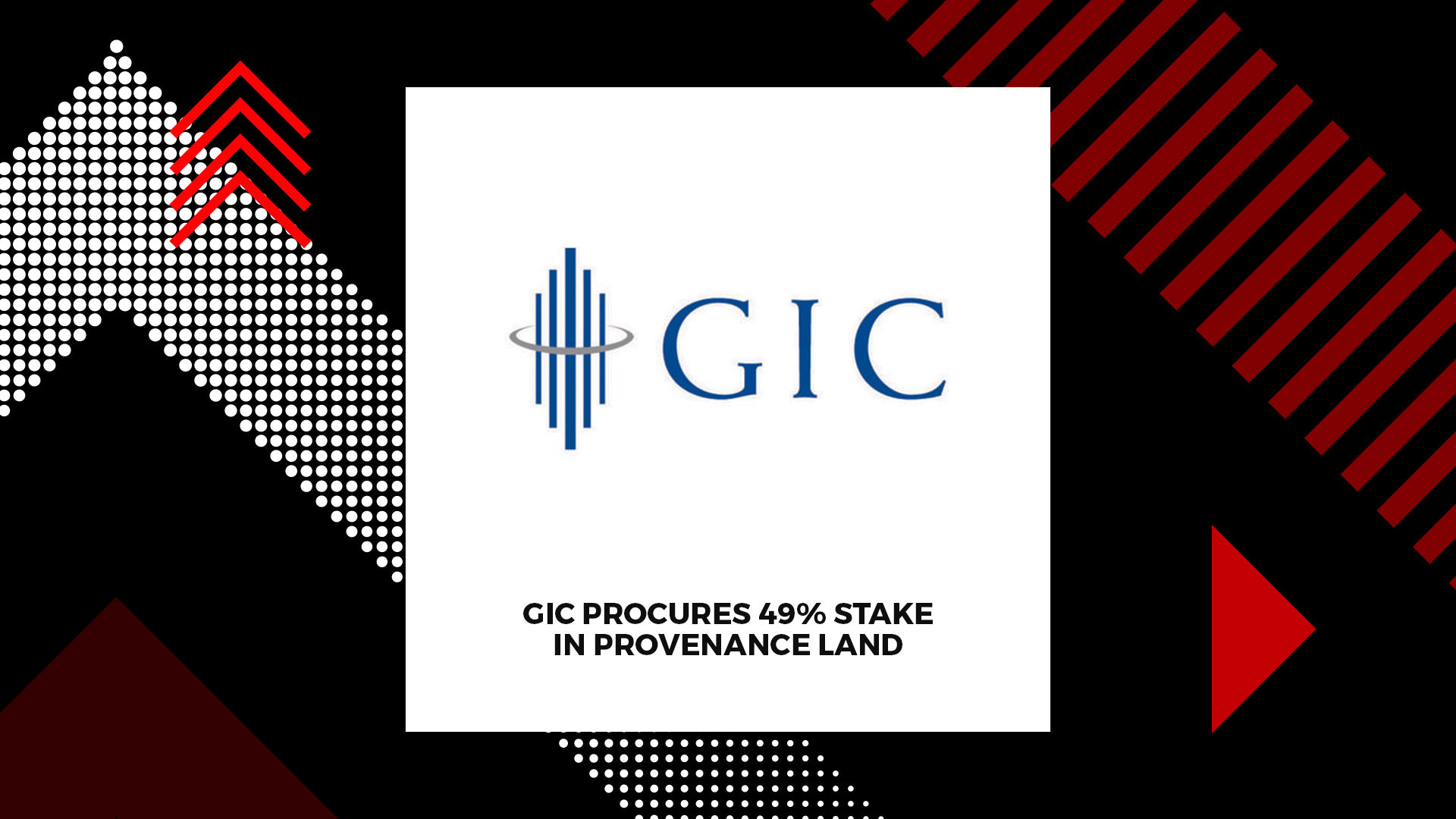 Mumbai: GIC Pvt. Ltd., Singapore's sovereign wealth fund, has procured around 49% stake in Provenance Land Ltd. for over Rs. 1000 crore, valuing the enterprise value of the property developer at Rs. 1,300 crores.
The announcement of the transaction was made on Wednesday. This is the very first investment by the Singaporean wealth fund into a mixed-use project in the country. GIC and Provenance Land announced the deal but denied disclosing financial details.
The amount will be utilized to build Provenance Land's mixed-use project in Mumbai's Worli region, which spreads across 4.5 acres of land.
Both the companies, in a joint statement, said that the current project consists of a 202-room Four Seasons five-star luxury hotel, a Four Seasons Private Residences of 64 storeys and a proposed tower for offices. The project will be managed by a wholly owned company of Provenance Land.
Adarsh Jatia, Managing Director, Provenance Land, said, "This investment marks a key milestone for Provenance Land, as it directly bears out the intent to expand quickly and strategically into new best-in-class developments and deliver on our vision. With our Worli development, we are bringing a marque mixed-use project."
Le Kok Sun, Chief Investment Officer, GIC Real estate said, "This investment is a unique opportunity to acquire a stake in a high-end mixed-use development situated in a prime location in Mumbai."
He added that a high-quality project that is well-located will produce resilient returns eventually. He said that the sovereign fund intends to partner with Provenance Land, the Mumbai-based realty developer,  on this joint venture.
Provenance Land, earlier known as Magus Estates and Hotels, had introduced the Four Seasons brand in India in 2015.
The current project, expected to be completed by 2020, has a revenue potential of about Rs. 1,500 crore, and almost half of the 35 units in total have been sold, informed Jatia.