Quikr Boasts A 3X Growth In Its Realty Vertical Revenue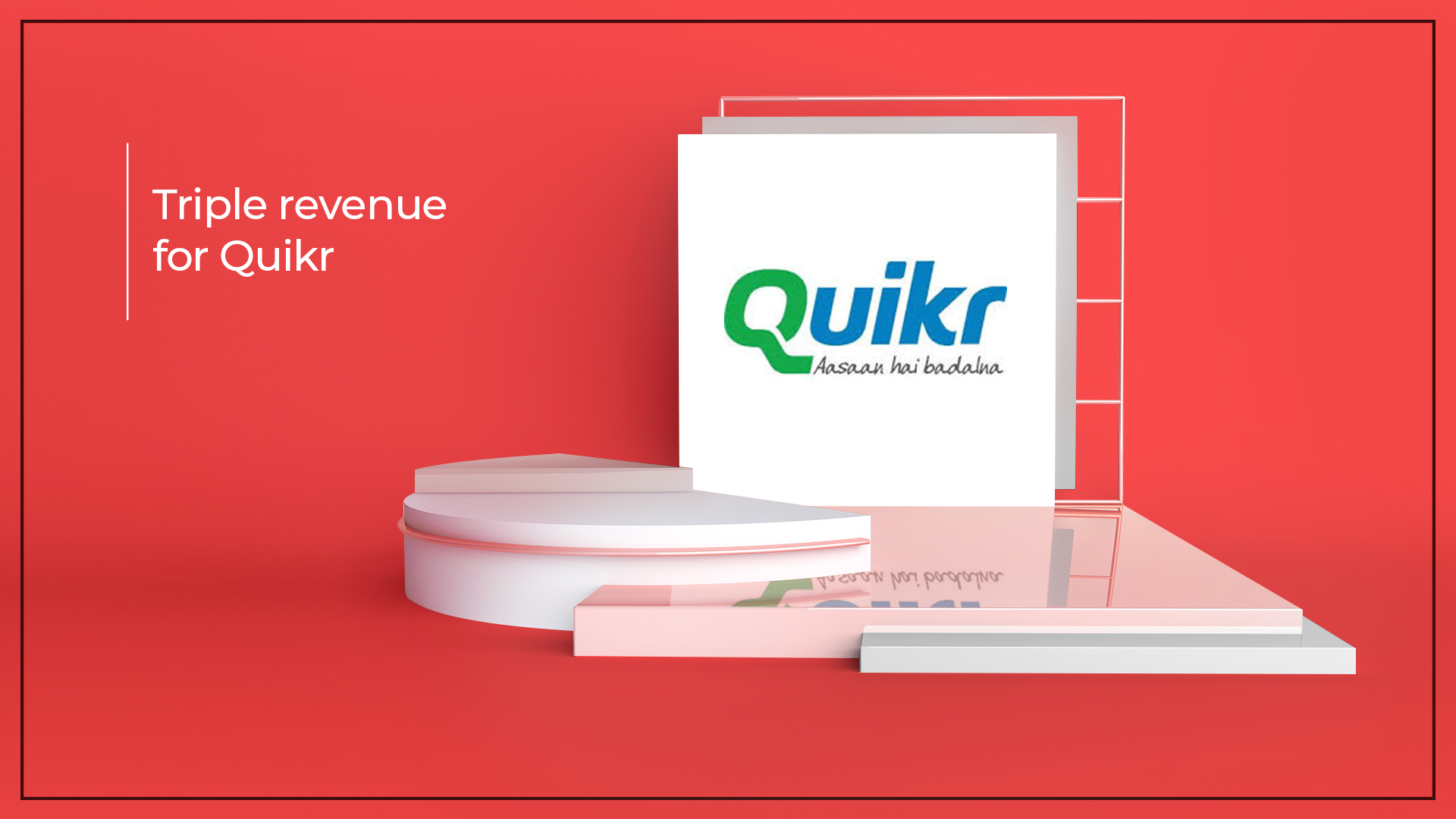 This is Quikr's second venture to witness profitability after QuikrJobs, its job portal, broke even in 2017.
Quikr, an online classifieds platform, announced that it has seen a triple growth in the revenue of its real estate vertical in the past 12 months, and it is rolling towards growing more than 100% in the next one year.
The real estate vertical reached its profitability this March. The real estate vertical contributed around 35% of the company's total revenue last year owing to its high-scale profitability. With this, it becomes Quikr's second venture to have scaled profitability after QuikrJobs did it in 2017.
The reason why Quikr has seen a sharp rise in its real estate business in a year when the realty market was grappling with several macro challenges was that of its power of strategy.
The company now owns two transactional real estate businesses, a co-living business that offers shared rentals to millennials, and a brokerage business, particularly for home buying.
Both these businesses acquire their supply and demand from Quikr's extensive classifieds base in QuikrHomes and Commonfloor. The strategy of providing its transactional models over its huge classifieds base is delivering the Quikr robust results, claims the company.
"Both transactional and classifieds parts of our business are experiencing steep growth due to their symbiotic relationship," said Pranay Chulet, founder and chief executive of Quikr.
He added that that the company has realized swift growth by channeling great demand and supply into the transaction streams on one hand, whereas its classifieds customers have been expanding their relationship with the company due to more wholesome offerings.
Earlier, Quikr had procured real estate brokerage business HDFC Realty and its digital realty business HDFC Developers which owns HDFC Red. It had bought CommonFloor in 2015 by spending about $120 million.
Thus, Quikr has so far completed five acquisitions for its realty business, its biggest in terms of revenues. Quikr ended its financial year 2018 at the annualized run rate of $50 million and expects to double it this year too.