200 More Projects To Register With RERA: RERA Gurugram Bench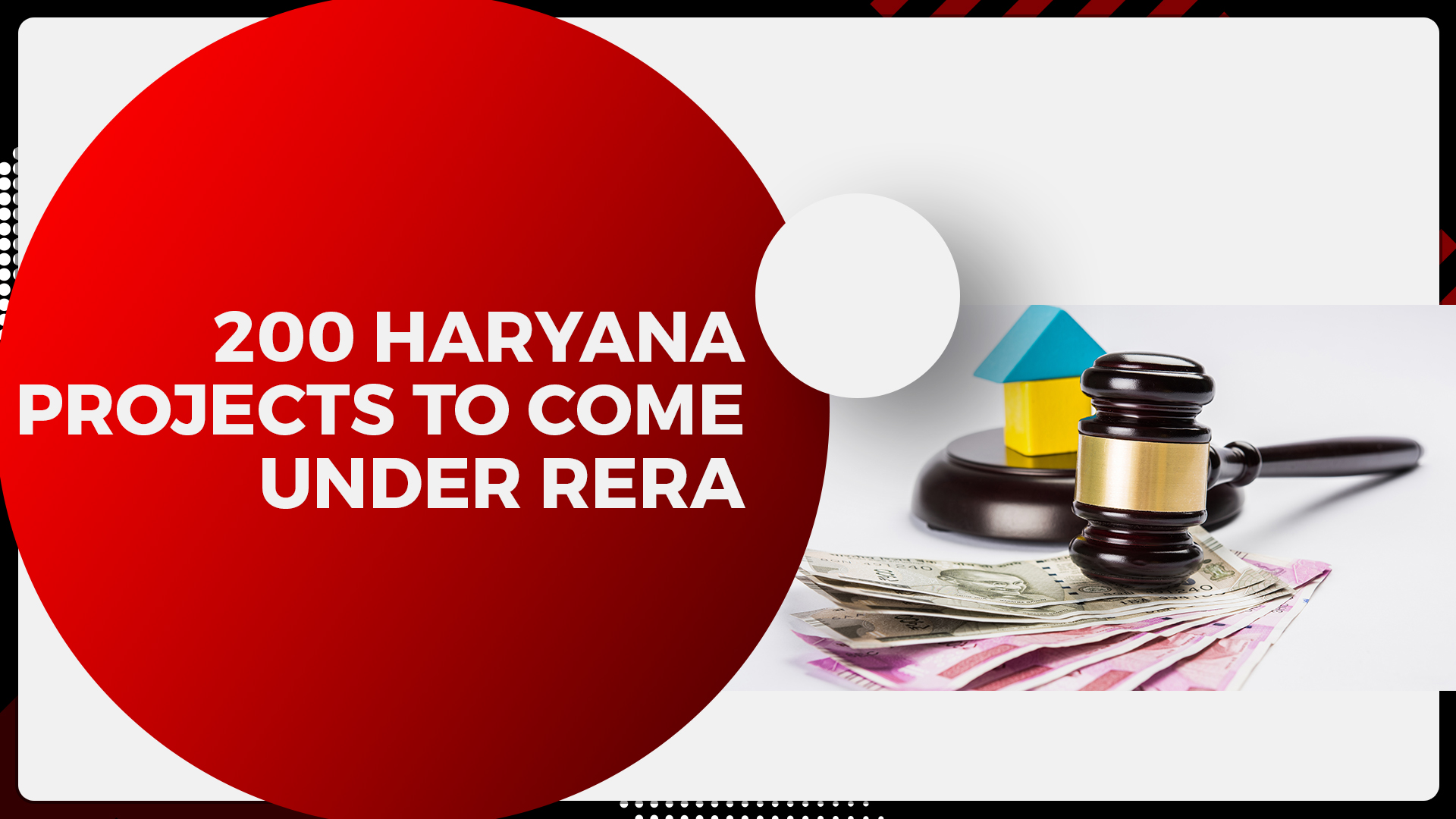 The Gurugram bench of RERA made it clear that mere filing of an application will not exempt the developer from RERA.
At least 200 real estate projects in Haryana, which had been exempted from registration under the Real Estate Regulatory Authority (RERA) on the basis of the developers applying for completion or occupation certificates before Haryana RERA was implemented will now have to register with the authority.
The decision was taken on the basis of the order passed by the Gurugram bench of Haryana RERA. The order made it clear that the filing of the application won't exempt a project from registration with RERA.
Passing the order in the case of Simmi Sikka versus Emaar MGF Land Ltd case, KK Khandelwal, who headed the Gurugram bench of RERA said, "Merely by filing an incomplete application on or before publication of these rules will not exempt the projects to be covered under the definition of ongoing projects. The conclusive proof of completion of development work is issuance of the completion certificate by the competent authority. Mere application cannot be conclusive proof of having completed development work".
Apart from Gurugram, areas in NCR including Noida and Ghaziabad and states of Gujarat and Madhya Pradesh, homebuyers have pointed fingers at the state governments of diluting the Act norms in order to ensure that incomplete projects don't register with RERA.
The Haryana RERA, which came into effect on 28th July 2017 said that incomplete projects cannot be categorized as ongoing if the promoter had applied for completion or occupation certificate before the said date.  This faced severe criticism from homebuyers' associations who cited it as a favour to the project developers.
As per Central RERA rules, a real estate project that does not possess a completion or occupation certificate will be considered as an ongoing project and it will be mandatory to register the project.
Abhay Upadhyay, National Convener for Fight for RERA said, "We have been making this point since Haryana and other states notified their rules, which are in contravention of the central rules. It's good that the Haryana RERA has ordered in favor of homebuyers". Fight for RERA is an umbrella organization for homebuyers that has helped in enacting the act to protect the consumers.
The bench also ordered the projects where part-occupation/ completion certificates have been issued but development work had not been completed won't be exempted from registration with RERA.
The order stated that during the hearing, a number of cases came to the notice of the authority and in those cases, the DTCP (Department of Town and Country Planning) shall be requested to withdraw the completion or occupation certificates issued and start an inquiry as to how such certificates have been procured fraudulently. A time of one month will be given to the promoters to apply for registration else penal proceedings will start.