Unexecuted Projects Block Rs. 4.64 Lakh Crore: Anarock Study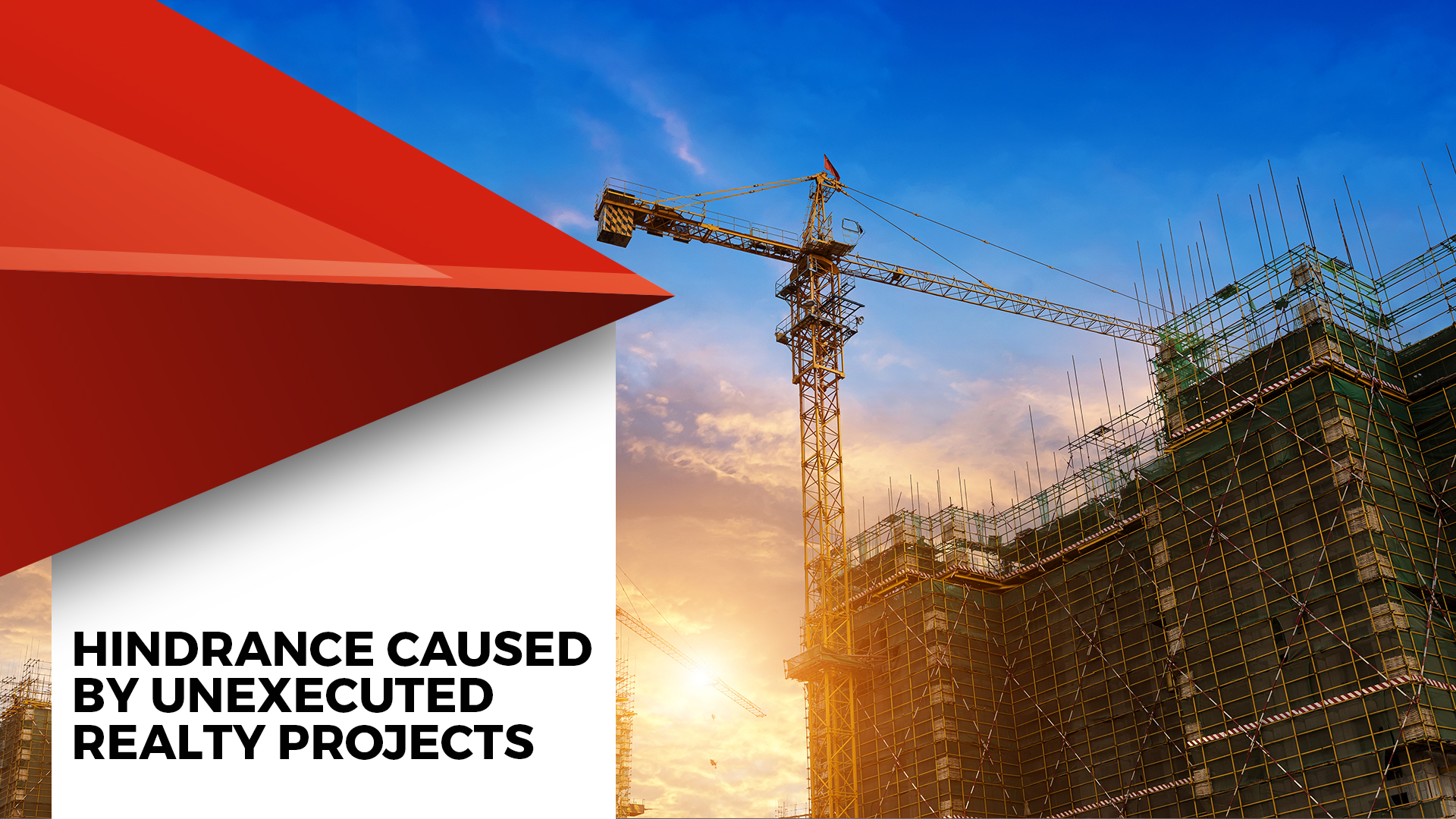 Residential projects that are running behind their schedule (i.e. launched before or during 2013) have lead to an encumbrance of approximately Rs. 4.64 lakh crores, says a recent study by Anarock Property Consultants. According to the study, 5,75,900 number of units in total are running behind schedule.
The chief causes for the delays in possession, says the study, include sustained liquidity crunch, setbacks due to environmental clearances, land disputes and non-compliance to RERA.
"Realizing the significance of real estate in the country's economy," says Anuj Puri, chairman of Anarock Property Consultants, "the government has been taking active measures over the last few years to bring in greater transparency and efficiency. However, despite implementation of game-changing policies such as RERA or GST, the issue of stalled or delayed projects, which has primarily been at the core of buyers' discontent, is yet to be addressed satisfactorily."
The Mumbai Metropolitan Region (MMR) and the National Capital Region (NCR) form the two major regions where the maximum number of units with considerably high rates have been delayed since their launch in 2013.
Across these two regions, a staggering 4,10,000 units are battling deployment issues, and whose approximate value is a massive Rs. 3,60,000 crores.
Around 2,10,000 units in MMR and 2,00,000 units in NCR have been delayed, estimating to Rs 2,34,000 crores and Rs 1,26,000 crores respectively. The number of units running behind schedule in Bengaluru stands at 39,000 totaling a value of Rs. 28,000 crores.
Pune city ranks third in the country in terms of incomplete projects, at the value of Rs. 57,000 crores, while Hyderabad has only 8,900 units stalled, the least number of all the metro cities.
Developers are of the opinion that when projects get stalled every stakeholder associated with the project bears the brunt, although the breach has been committed by one party.