We Want To Be Seen As The Partner Of Choice For Large Developers – Centrum REMA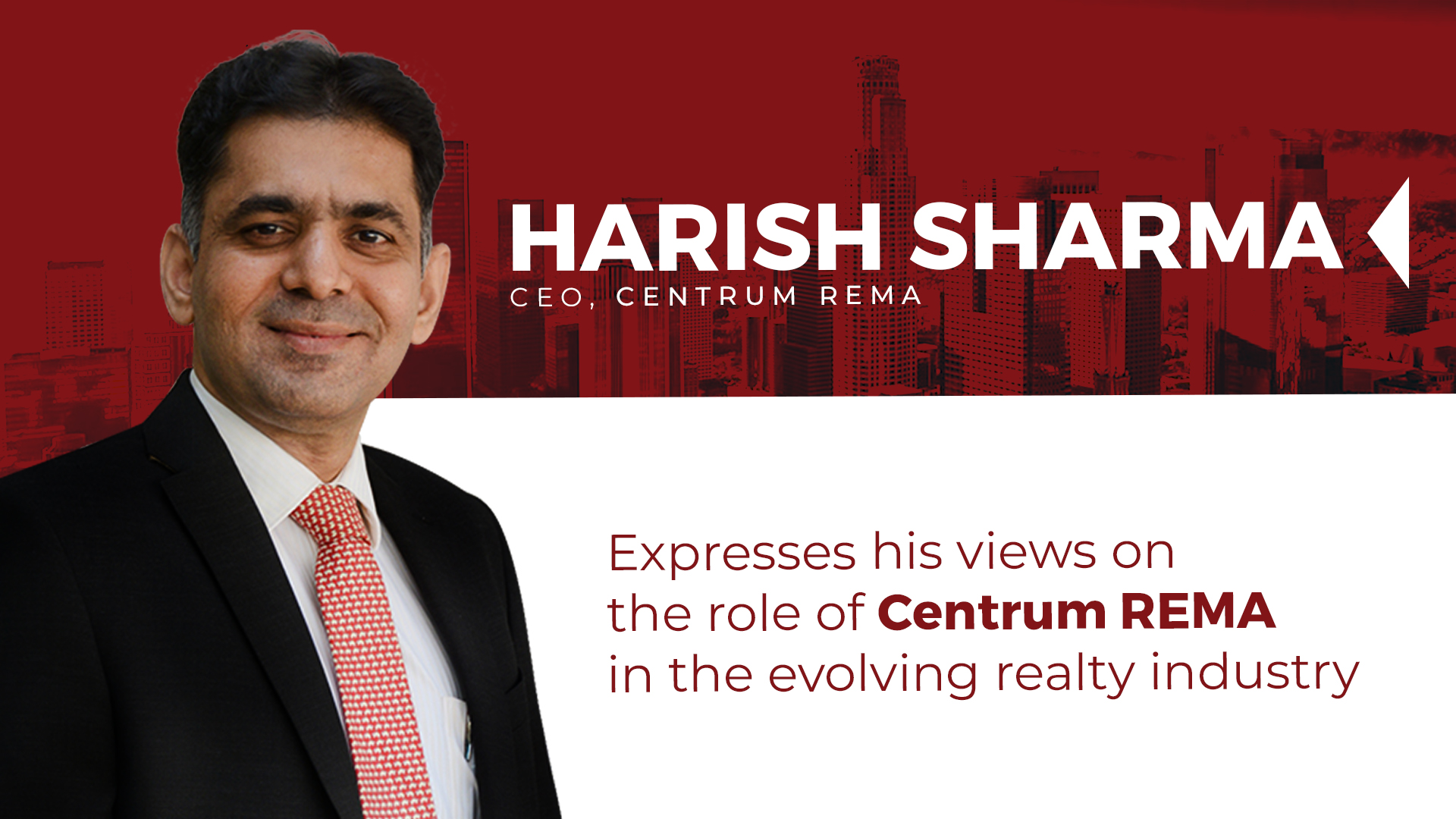 Harish Sharma, Chief Executive Officer at Centrum REMA, spoke candidly with team RealtyNXT about Centrum REMA, the reasons behind its evolution, challenges posed by the real estate industry and how the company can usher positive solutions for them.
Real estate industry today is at crossroads. These are the words of Harish Sharma, CEO – Centrum REMA. According to him, the industry poses umpteen challenges. And for Sharma, this is exactly what makes it exciting for him to be a part of this industry – to be able to create solutions that could address the issues that are grappling today's realty space.
We recently interviewed him to know about what Centrum REMA is and what it has to contribute to the evolving scenario of the real estate segment.
Centrum REMA is an integrated real estate advisory platform that seeks to enhance the value for customers, channel partners and developers. It was launched last year, in October 2017.
For Sharma, a baffling aspect of the realty industry today is that it is characterized by a high demand, a low supply and along with a fall in the prices for the past three-four years. This phenomenon reinforced his belief that a product should be launched at the right price point and most importantly to ensure that it is delivered as per the agreed timeline.
The real estate sector is undergoing a transition from unorganized to organized and this has happened soon after major reforms like demonetization, RERA, and GST. Today, developers need a lot of handholding to ensure that projects are delivered on time.
This is where Centrum REMA steps in as a solution provider. According to Sharma, Centrum possesses the potential to ensure that the entire process of purchase by a client is very smooth, transparent and involves a lot of trust during the entire process.
He added that the services provided by Centrum are geared to help a developer to navigate these changes which have happened in the last few years.
Thus, the company not only caters financing services but also helps the developer in marketing a project, in addition to hand holding the client through the entire buying process and also making sure that they are regularly updated right till the project is delivered.
When asked about his future plans for the advisory firm, he said that the plans would roll out in several phases. The first phase would be to establish Centrum's presence in the Mumbai residential market in the first 12-18 months. With the second phase, the firm plans to go national, with a focus on larger markets across India like Bengaluru, Pune, and NCR.