DLF Hunts For A Strategic Partner To Develop Gurugram's 12-Acre Plot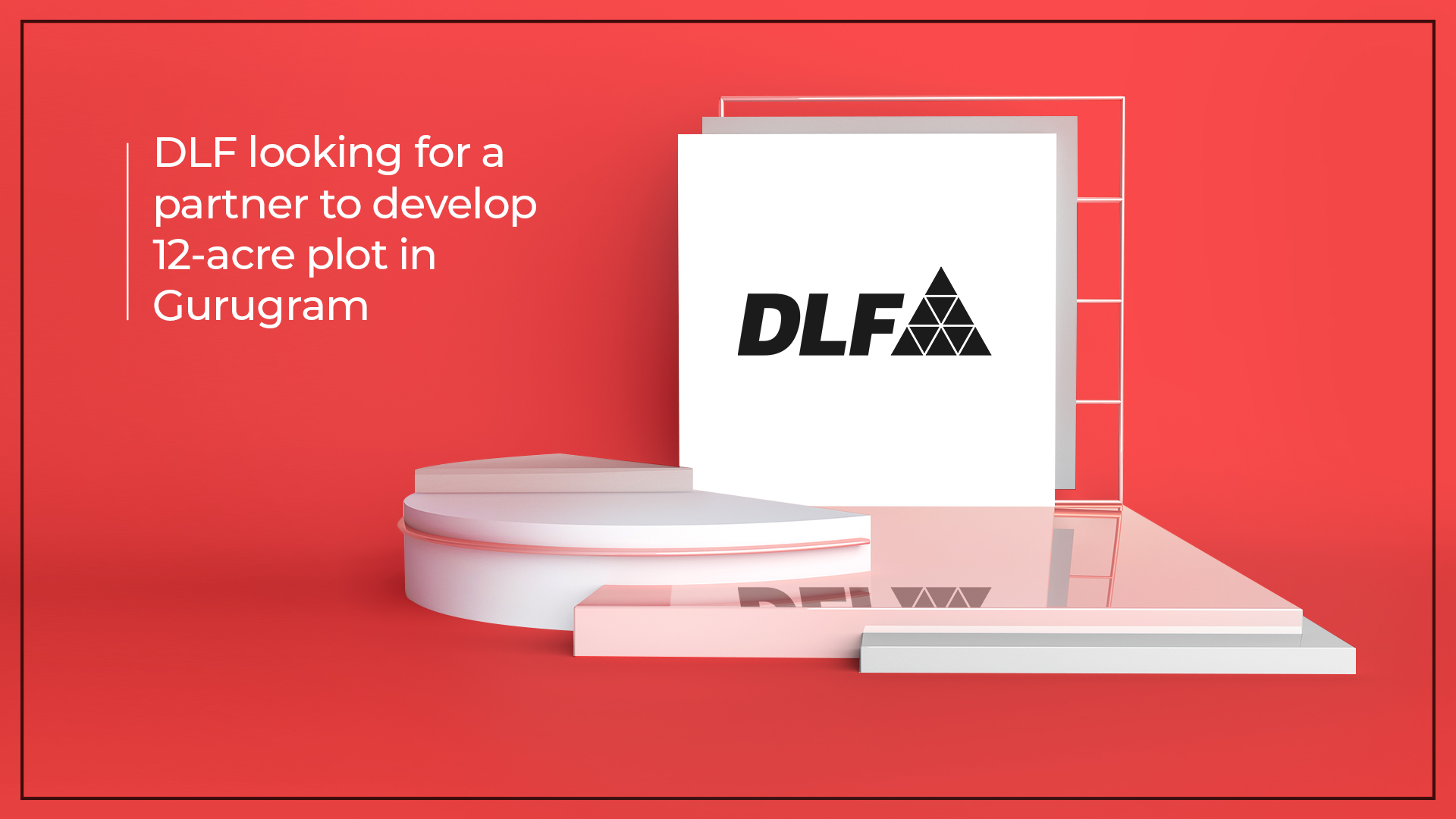 DLF is exploring the possibilities of a strategic partner with whom it can undertake the joint development of its 12-acre land parcel in Gurugram.
The said land parcel was procured by the company for Rs. 1,500 crore. Currently, DLF is in talks with private equity firms that have had exposure to the National Capital Region, said sources related to the development.
The 12-acre land parcel was acquired by the company from the Haryana State Industrial and Infrastructure Development Corporation (HSIIDC) via an auction, where it had emerged as the highest bidder.
The price paid for procurement by DLF was an unprecedented one for a land parcel in the NCR property market. The deal, made via e-auction had exceeded prior benchmarks, made at a base price of over Rs. 127 crores per acre.
Saurabh Chawla, group CFO of DLF, confirmed that the realty firm is in advanced stages of dialogue with an investor but denied disclosing further details. It is expected that DLF and its joint venture partner will share the construction cost along with the land and registration charges.
The land parcel, located on NH8 behind the Oberoi Hotel, has the potential to develop into a commercial and retail space similar to the Horizon Centre at DLF5 in Gurugram. It is an extension of the DLF Cyber City micro market.
The 12-acre plot has a base floor space index of 1.75 times, which would increase twice to 3.5 times after including the benefit of Transit Oriented Development (TOD) rights. It has a leasable potential of upto 2.3 million sq.ft.
The reserve price for the said land parcel was fixed at around Rs. 686 crores. However, DLF had to pay Rs. 120 crores for its registration, thus concluding the total deal value to Rs. 1,759 crores.
It was expected that the company would be required to pay an additional sum of Rs. 143 crores to obtain the (TOD) rights.
Key realty players had expressed their interest in the said land parcel in Gurugram, like Indiabulls Real Estate, Experion Developers, Emaar Group, Embassy Group and RMZ, with DLF and Bharti Realty emerging as the top contenders in the final round of the bid.
It was earlier speculated that DLF would include this development into DLF Cyber City Developers (DCCDL), a joint venture between the company and GIC, the Singaporean sovereign fund.
Currently, DLF's rental arm portfolio owns a 27 million sq.ft. leased space with around 4 million sq.ft. under construction. The joint venture has access to a land bank that possesses an additional development potential of 19 million sq.ft.