Hyderabad Observes An Upsurge In Residential Real Estate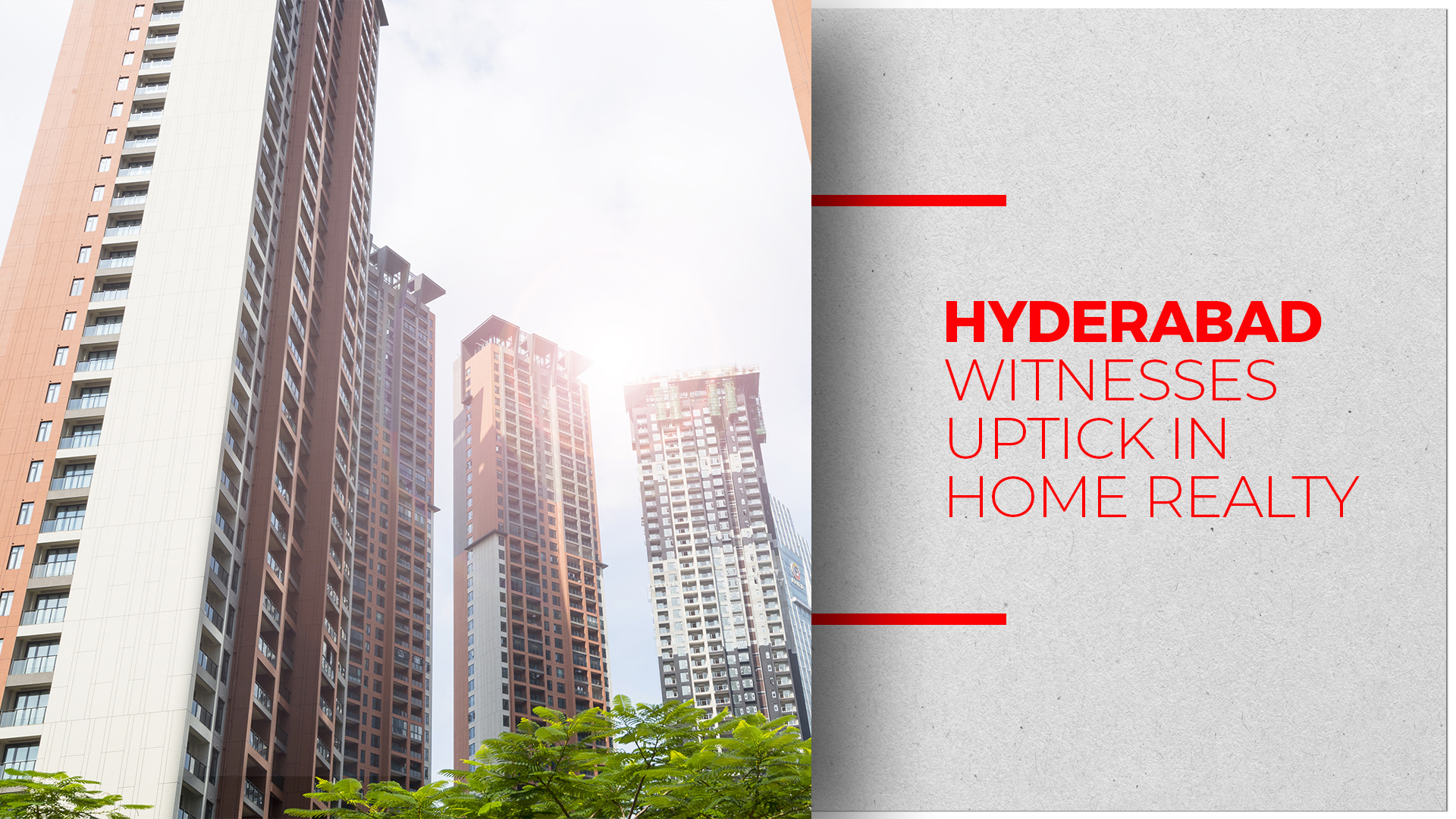 A recent study by Anarock Property Consultants states that the city has seen a surge in residential real estate along with inflating capital values in other realty markets too.
Hyderabad, the tech city, has witnessed a phenomenal upswing in residential real estate activity as well has recorded incrementing capital values. This phenomenon was recorded in a study by Anarock Property Consultants.
It has also experienced an increase in the retail absorption and office space absorption during the period of 2014-2018.
According to Anarock Property Consultants, unsold inventory saw a downturn of 25% from 2016, touching 27,000 units by the first quarter of 2018, an indication of a robust comeback in the market.
Anuj Puri, Chairman, Anarock, said that Hyderabad ranks much better than several other metro cities with regard to the unsold stock pile-up situation.
Another phenomenon recorded by the study found that 8,550 units were absorbed in the first half of 2018, a 26% leap over the last year, with project launches too witnessing a vital rise due to builders seeking to boost their presence in Hyderabad.
Puri added that the residential demand in Hyderabad saw a significant growth because of the increasing employment opportunities in the city along with a positive outlook. This demand was slightly affected due to policy changes, which include demonetization, the Real Estate (Regulation and Development) Act, 2016, and the Goods and Services tax.
Ashish R. Puravankara, the Managing Director at Puravankara, said that the cities in South India have been performing well, both, in terms of sales and unsold stocks, as compared to other bigger markets.
The cities of Bengaluru and Hyderabad have been the most buoyant of all the other southern cities. He added that Hyderabad has always been an important focus geography for the realty company.
Hyderabad has emerged as the 'tech hub' and houses some of the major tech giants like Apple, Microsoft, and Google.