Haryana RERA Imposes 30 Lakh Fine On Indo-Japanese Joint Venture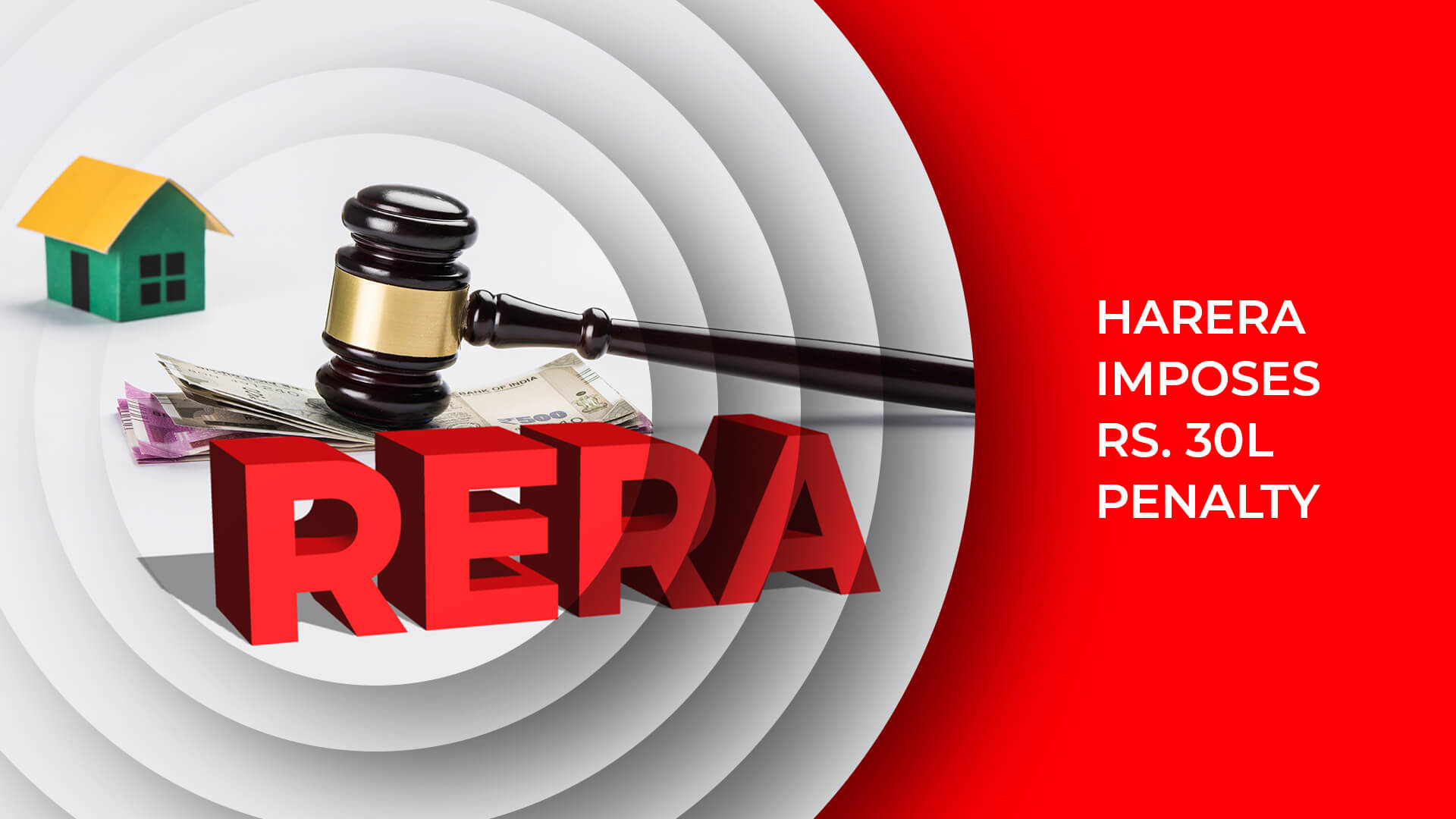 The HRERA (Haryana Real Estate Regulatory Authority) imposed a penalty on a project, which is a joint venture between an Indian and Japanese real estate developer.
The Haryana RERA imposed a fine of Rs 30 lakh on a real estate developer working in collaboration with a Japanese company. The developer had advertised the project without registering with the authority, thus violating an important provision of the Real Estate Regulations and Development Act, 2016.
The developing company had published an advertisement in two national newspapers on February 26th in regards to its first Indo-Japanese Mega Real Estate Project, Krisumi City Waterfall Residence in sector 36A of Gurgaon.
The Japanese company Sumitomo Corporation was working in collaboration with the Indian auto components manufacturer Krishna Group for constructing real estate projects in India. The joint venture, Krisumi Corporation project would be an 18 million sq ft development in a project with a cost of 357 crores.
HRERA noticed the advertisement and found that it had not been registered with the authority. The posting of the advertisement prior to registering with RERA had violated Section 3(1) of RERA ACT, 2016 for which the concerned authorities imposed a penalty of 10% of the project cost.
The authorities issued a notice to the project developer in February. In reply, the developer cleared that they had not achieved any sale or done any booking, they had no intention of attracting buyers until they had an HRERA registration. The matter was presented before HRERA where the counsel for the developer cleared that they had published an advertisement but had no intention for getting applications from the buyers.
KK Khandelwal, Chairman, Subhash Chander Kush and Samir Kumar of RERA after hearing the case decided that Krisumi Corporation Pvt Ltd had violated the provision by publishing of the advertisement in the newspaper prior to registering with RERA.
KK Khandelwal, Chairman of RERA in an order said, "Such violation shall not be allowed and in case of violation serve penalty to be imposed on the defaulters. Therefore, the authority decided to impose a penalty of Rs 30 lakh on the company".