SC Ban Could Upset Real Estate's Revival Attempt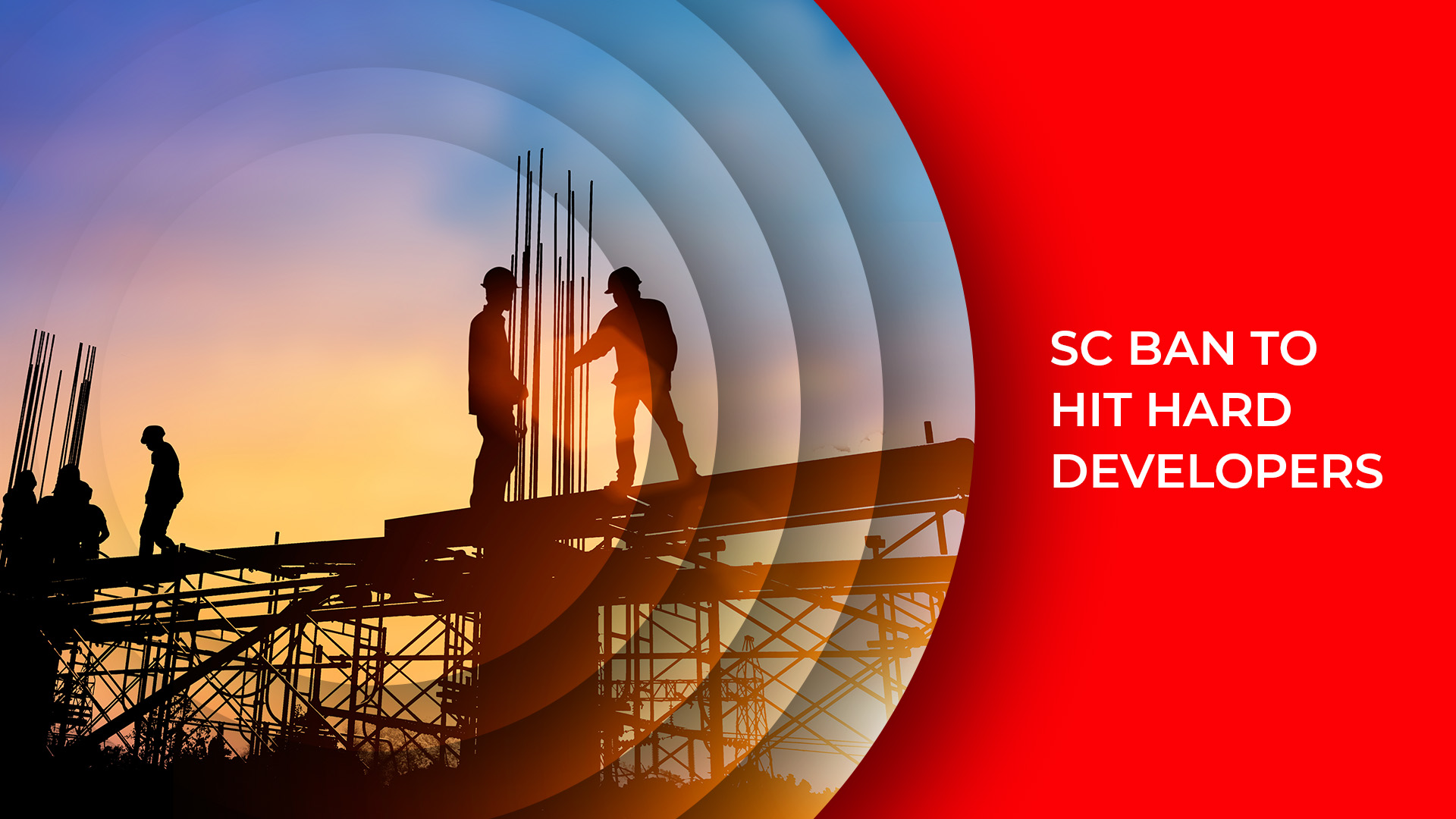 Mumbai: The recent verdict by the honourable Supreme Court prohibiting any further constructions in four Indian states until suitable solid waste management policies are implemented could be a blow to the real estate industry in these regions.
The Supreme Court had severely reprimanded the states of Maharashtra, Uttarakhand, Madhya Pradesh and Chandigarh for not formulating any appropriate policies on waste management, thereby imposing a blanket ban on all further constructions until any rules are made in this regard.
This development may create an uncertainty for the real estate industry, which was picking up after the implementation of major reforms of Goods and Services Act and MahaRERA.
Experts on the subject have opined that homebuyers are bound to be affected by the verdict as supply of home units will be delayed.
Dr. Sumantak Das, head of research and chief economist at JLL India, said that the order by the court is a blow for real estate, particularly for Mumbai as it is the nerve center of realty activities.
He added that there were no realty launches in the last three to four years because of the oversupply of housing stock and the time taken to adjust to new regulations.
He said, "The 2016 ban had added to the woes. A similar thing will happen now. The market value was picking up, and if the supply side is restricted by the ban, it will be a tremendous setback."
Das stated that solid waste management plan is a major factor for sustainable development. He added that respective authorities should expeditiously come up with a holistic plan for solid waste management and inform the court about it.
Some experts say that it would not be possible to pinpoint the exact quantity regarding the number of projects affected due to the verdict, though Mumbai, Navi Mumbai and Pune would be largely impacted.
Dr. Niranjan Hiranandani, President of NAREDCO said, "The SC's intention is good, but a blanket ban will have a negative impact on housing. Perhaps, it would have been better if the SC would have penalized the state and barred only new construction while allowing ongoing ones.''
Nayan Shah, President of MCHI, is confident that the ban would be soon revoked. According to him, the recent verdict is a result of an administrative snag.
The ban would be lifted as soon as the state will file an affidavit. He said that Maharashtra has drafted policy regarding solid waste management and that Mumbai has a clear plan.