Bengaluru Tops The Knight Frank Asia-Pacific Prime Office Rental Index Q2 2018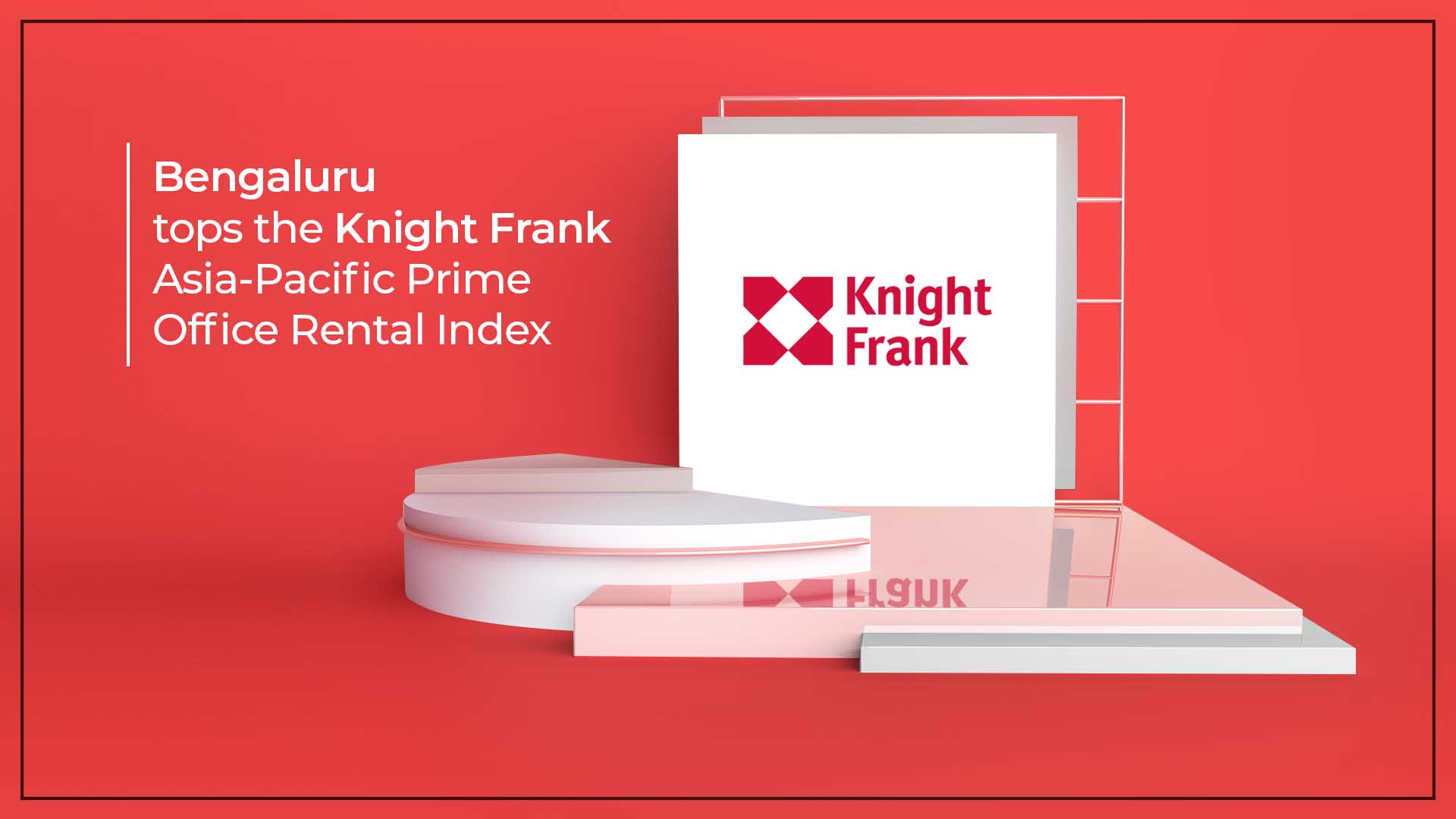 Tight supply pushed rents up as large corporates jostle for quality space within a finite market
Mumbai market witnessed stable rentals
India, September 4, 2018: Knight Frank, the independent global property consultancy, today launched its Asia-Pacific Prime Office Rental Index for Q2 2018. The index increased by 2.4% quarter-on-quarter in Q2 – almost three times that of Q1 at 0.9% – primarily driven by rent increases seen in Bengaluru, Tokyo, Hong Kong, and Sydney.
Key Asia Pacific findings:
The index rise was primarily driven by rent increases seen in Tokyo, Bengaluru, Hong Kong and Sydney.
Rents are expected to remain steady or see marginal increases for the rest of 2018.
Kuala Lumpur's office market saw the steepest decline, with a 0.8% decrease quarter-on-quarter amidst political uncertainty and supply concerns.
Key India findings:
Bengaluru topped the index at a 7% quarter-on-quarter increase. Tight supply pushed rents up as large corporates jostle for quality space within a finite market.
Though rentals in Bengaluru's CBD had stagnated in the previous two quarters, heightened occupier demand from co-working and IT/ITeS segments caused many developers to charge a premium for available spaces.
CBD also garnered the second highest share of Bengaluru's transaction volume in the first half of 2018 and remains popular with a diverse occupier base
For the other markets in India viz Mumbai and Delhi NCR, rental growth was generally flat this quarter
Mumbai market witnessed stable rentals although the outlook in terms of rental growth remains positive
Speaking on the report findings, Arvind Nandan, Executive Director – Research, Knight Frank India, said "Shortage of quality spaces has led to a 7% quarter-on-quarter rental growth in Bengaluru's Central Business District (CBD) in Q2 2018. Corporate occupiers are jostling forquality space within the tightly suppliedCBD and off-CBD districts, with many of them navigating the issue by pre-committing to upcoming supply. Similarly, in Mumbai where the rentals have remained unmoved this quarter, limited supply is likely to lead to rental growths in the ensuing period."
ALSO READ: Knight Frank India Appoints Arvind Nandan As Executive Director – Research