Drone: A Helping Hand To Indian Real Estate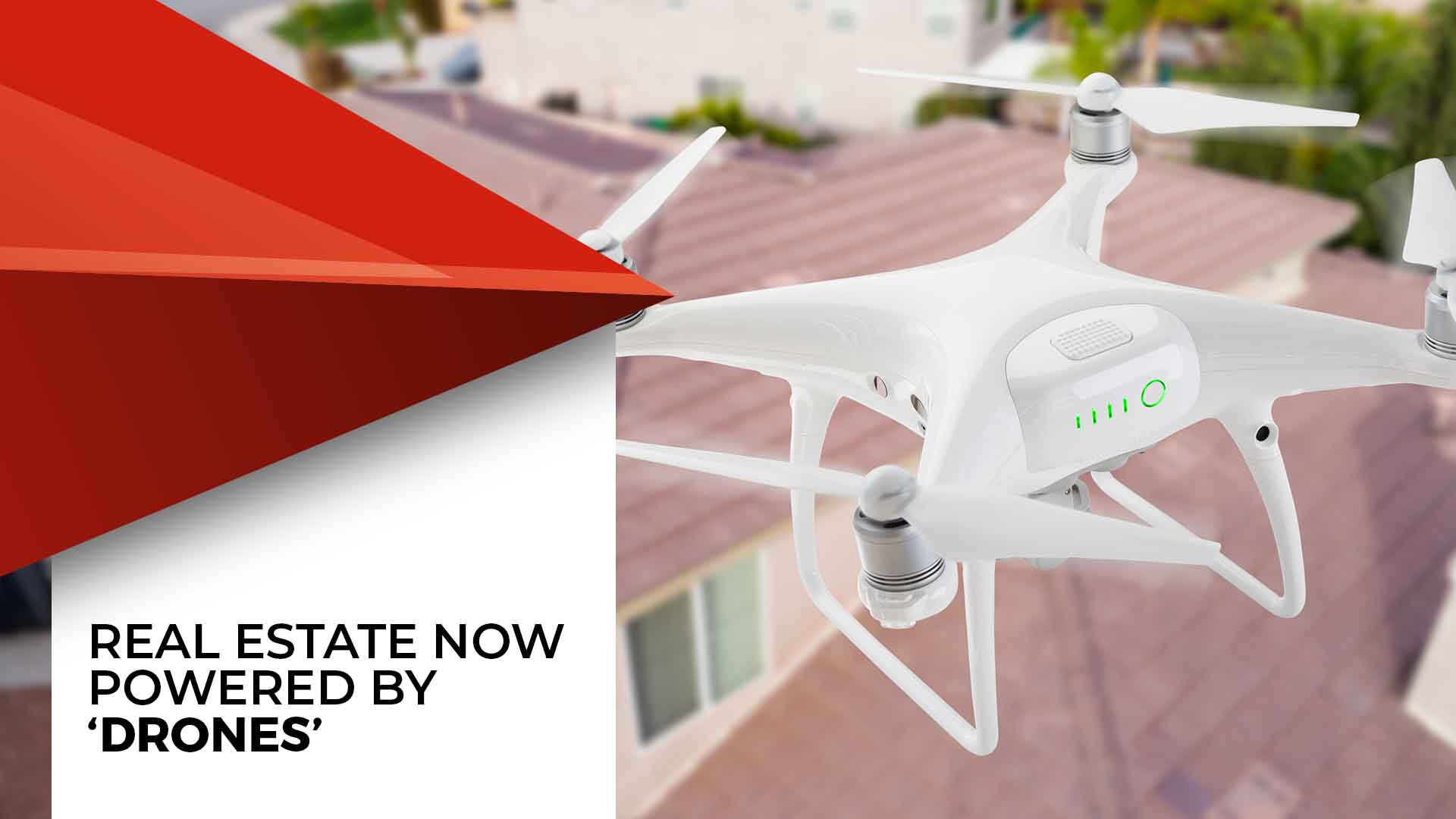 Recently, the Union Ministry for Civil Aviation gave its approval for flying drones in India. Accordingly, from December 1, flying of drones in the country will be legal.
The ministry has formulated a 'national drone policy' under which it has defined the do's and don't and fixed the parameters for drones.
This new development has vivified the real estate industry in India. Remotely Piloted Aircraft System, commonly known as a drone, has multiple applications that can be harnessed to augment efficiency in the real estate vertical.
According to industry experts, every developer will now include a drone into his project development team, which will give timely updates, high-quality images and aerial footages to the developer.
The videos, photographs and images on receives from a drone can be implemented to detect and amend errors on a construction site.
With a drone handling everything related to surveillance and imaging, the builder will be enabled to focus more on the strategic requirements of his project.
Drones allow digital mapping of risky and difficult construction sites. This has a dual benefit – drones provide you with information which has a high level of accuracy and eliminate any danger to human life during such property mappings.
Additionally, drones exceedingly enhance the overall speed, accuracy, and the safety standards of the entire construction process.
Besides, drones can act as quality control inspectors at a site. From the marketing point of view, this can prove highly beneficial as drones minimize the exposure of hazard to workers and limit the inefficiency caused due to it.
And last but not the least, accurate drone-based assessments of properties at regular intervals will help in curtailing investment risks, in addition to aiding property managers, owner and insurers in formulating informed decisions about a property.
Anaisha Cooper, Director, Spenta Corporation said, "This move paves a way to creating a seamless communication in each level of construction. Drones can provide a progress chart by gaining trust and assurance. Also, digital campaigns will be more engaging where such captures can help in listing facts. Most customers buy houses that under construction.
For them, developers often make a sample or show similar flats to give them an indication of what their homes will look like. As customers rarely get a sense of what kind of view they will enjoy from their future homes, drone images become a very useful tool in completing the entire customer experience."
ALSO READ: How Drone Technology is Changing the Real Estate Game